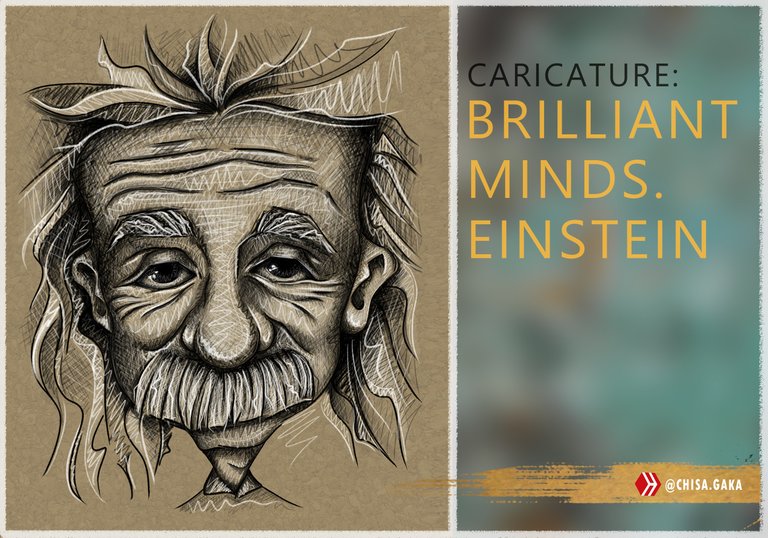 The world we have created is a process of our thinking. It cannot be changed without changing our way of thinking. A. Einstein
El mundo que hemos creado es un proceso de nuestro pensamiento. No se puede cambiar sin cambiar nuestra forma de pensar. A. Einstein
Hello! One more day here with you 🤗, today with Albert Einstein, one of the greatest geniuses in our history. He was a German physicist of Jewish origin, considered the most important, well-known and popular scientist of the 20th century.Worthy of being on the list of Brilliant Minds.
Hola! Un día más por acá con ustedes 🤗, hoy con Albert Einstein, uno de los mayores genios de nuestra historia. Fue un físico alemán de origen judío, considerado el científico más importante, conocido y popular del siglo XX. Digno de estar en la lista de Mentes Brillantes.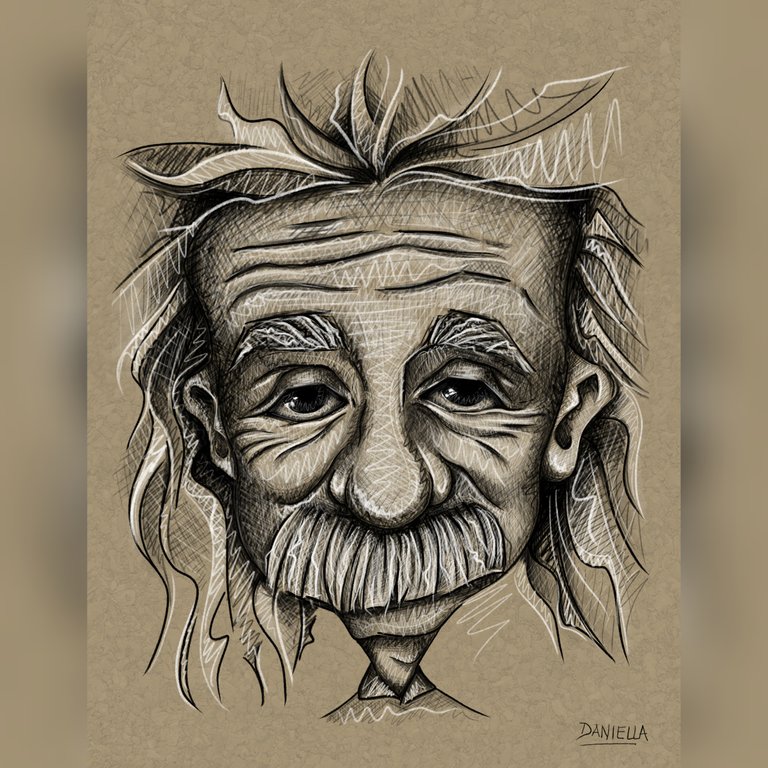 Talking a little about my motivation towards this character
Science is part of our history, discovery and personal development. Many scholars have insisted on this for years making invaluable contributions, and as we get to know people, and about their lives, you begin to understand (or try to understand) their world.
When I heard about Albert Einstein, I think it was in my home, it was striking because how was such a wise and amazing person possible? My girl from back then wondered. His ideas, sayings, discoveries, writings, made my eyes shine and my curiosity jump. My favorite discovery was his Special Theory of Relativity 🤩. All this led me to the need to include it in the list of my cartoons ✨.
Hablando un poco de mi motivación hacia este personaje
La ciencia es parte de nuestra historia, descubrimiento y desarrollo personal. Muchos estudiosos han insistido por años en esta haciendo aportes invaluables, y a medida que vamos conociendo personas, y acerca de sus vidas, empiezas a entender (o tratar de entender) su mundo.
Cuando escuché hablar de Albert Einstein, creo que fué en mi hogar, fue llamativo pues ¿cómo era posible una persona tan sabia y asombrosa? se preguntó mi niña de aquél entonces. Sus ideas, dichos, descubrimientos, escritos, hacían saltar el brillo de mis pupilas y la curiosidad. Mi descubrimiento preferido fue su Teoría Especial de la Relatividad 🤩. Todo esto me llevó a la necesidad de incluirlo a la lista de mis caricaturas ✨.

Work process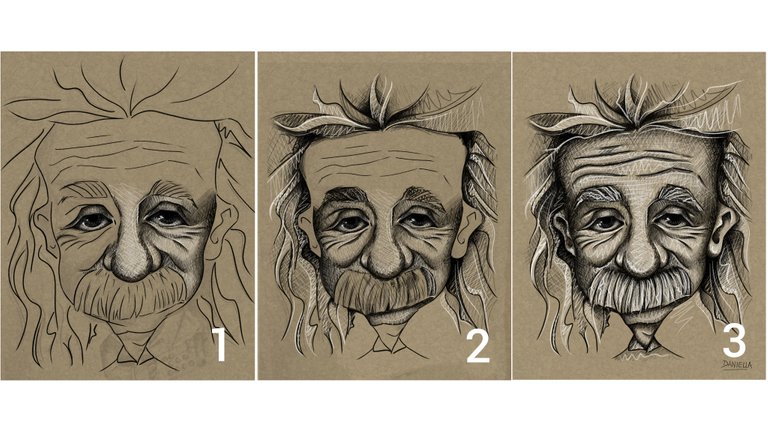 I start by making the sketch in my notebook, after transferring it to digital I make definitive strokes and our sketch is formed, where we can vary the previous drawing. Having this ready I always start with the eyes, then I extend around them until I reach the hair. I give touch-ups with shadows that define the light-dark transition.
Comienzo haciendo el esbozo en mi cuaderno, luego de pasarlo a digital hago trazos definitivos y queda conformado nuestro boceto, donde podemos variar el dibujo anterior. Teniendo esto listo yo comienzo siempre por los ojos, luego me extiendo alrededor de estos hasta alcanzar el cabello. Doy retoques con sombras q definen la transición del claro-oscuro.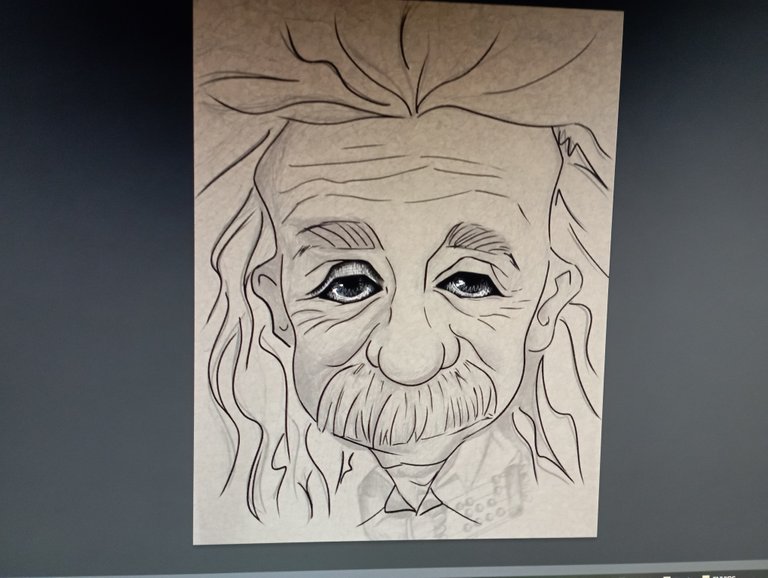 _______________________🎨_______________________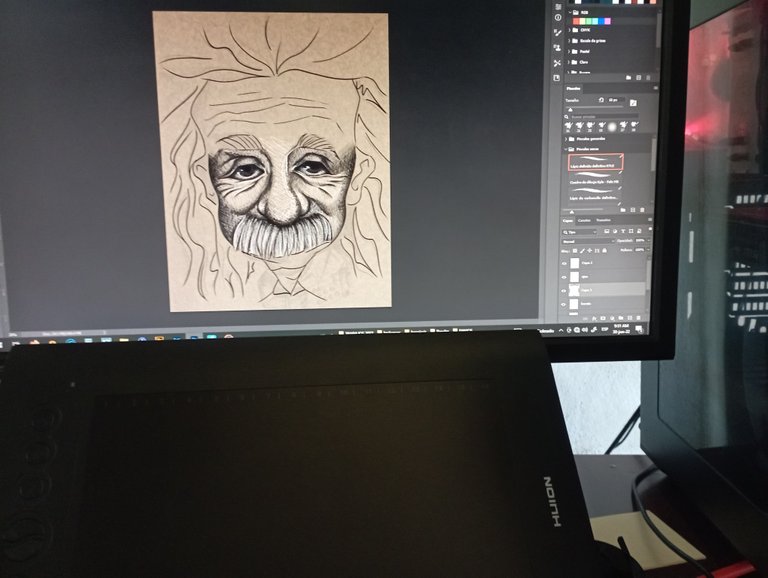 _______________________🎨_______________________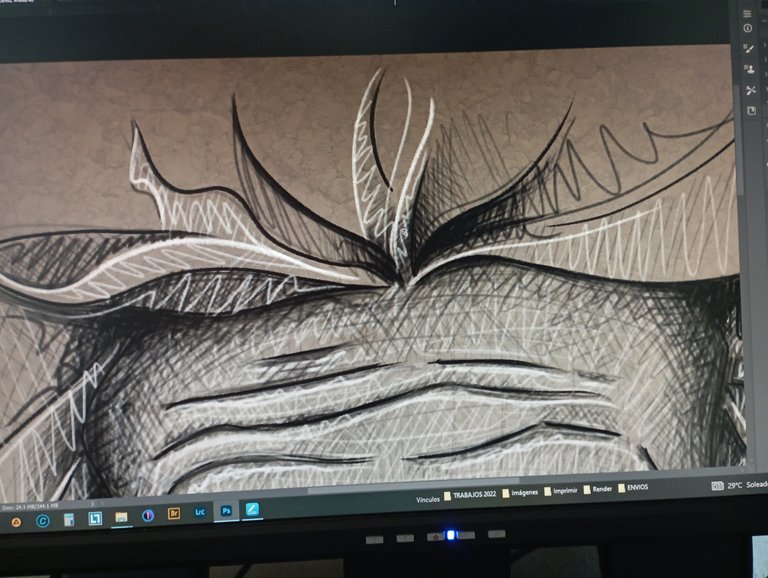 And so the caricature of Albert Einstein is formed, with his thick mustache and old age wrinkles, a face that offered the world a legendary legacy.
Y así queda conformada la caricatura de Albert Einstein, com su espeso bigote y arrugas de vejez, rostro que ofreció al mundo un legado legendario.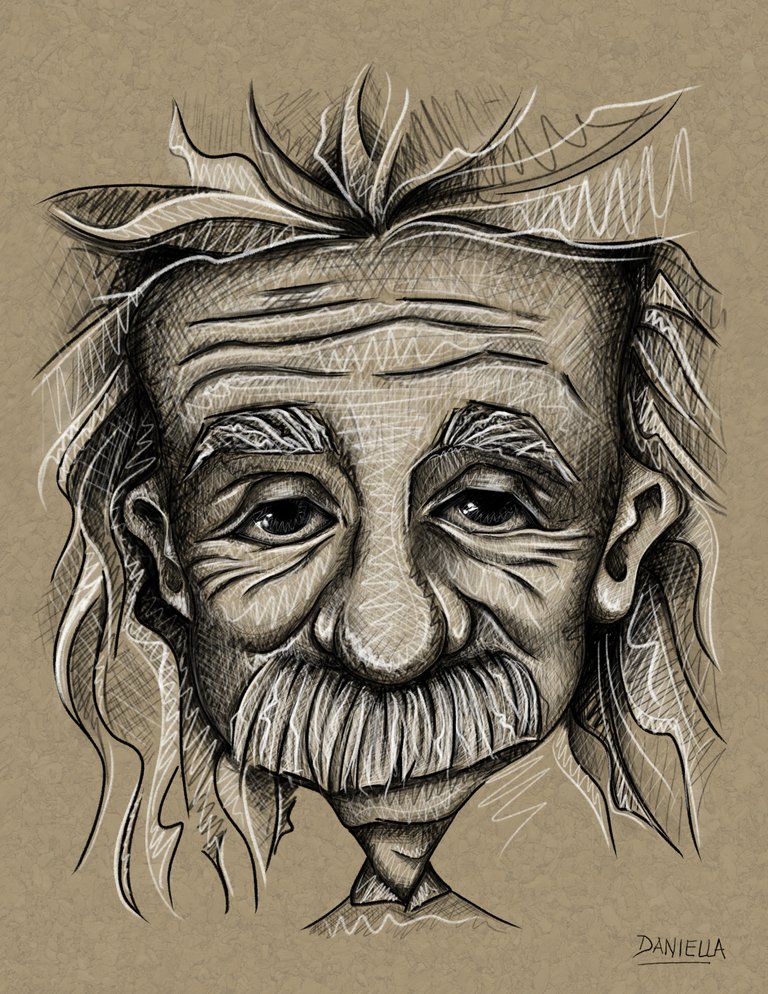 All for today my people☺️.Thank you for reading!💗