En vialidad existen diferentes dipositivos para hacer de la circulacion vehicular y peatonal una actividad ordenada.
En ésta oportunidad les comentaré sobre la demarcación empleada para indicar la trayectoria que deben seguir los peatones al atravesar una calzada de tránsito. Especificamente de tipo cebra.
In roads there are different devices to make vehicle and pedestrian traffic an orderly activity.

On this occasion I will comment on the demarcation used to indicate the path that pedestrians should follow when crossing a roadway. Specifically zebra type.
---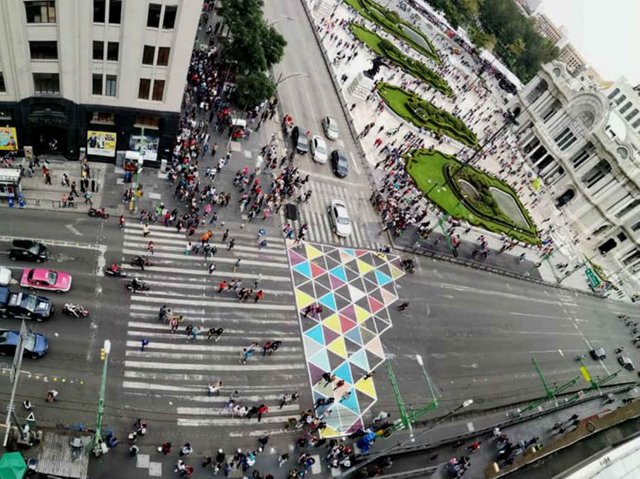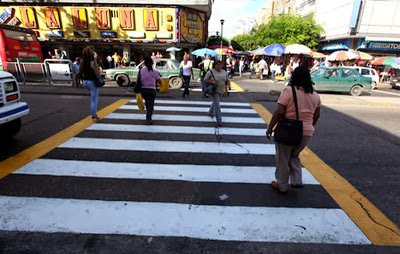 Fuente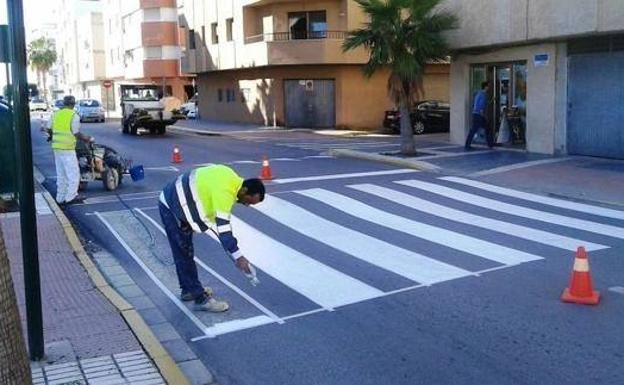 ---
Posee una sucesión de líneas paralelas de 40 a 50 centimetros de ancho, separadas entre sí 40 a 50 centimetros y colocadas en posición paralela a los canales de tránsito y en forma perpendicular la trayectoria de los peatones, con una longitud que deberá ser proporcional al flujo de peatones que crucen, en ningún caso menor de 2,00 metros ni mayor a 6,00 metros.
It has a succession of parallel lines of 40 to 50 centimeters wide, separated from each other by 40 to 50 centimeters and placed in a parallel position to the traffic channels and perpendicular to the path of the pedestrians, with a length that must be proportional to the flow of pedestrians crossing, in no case less than 2.00 meters or more than 6.00 meters.
Foto: Intersecciones a nivel. Raúl Barboza
---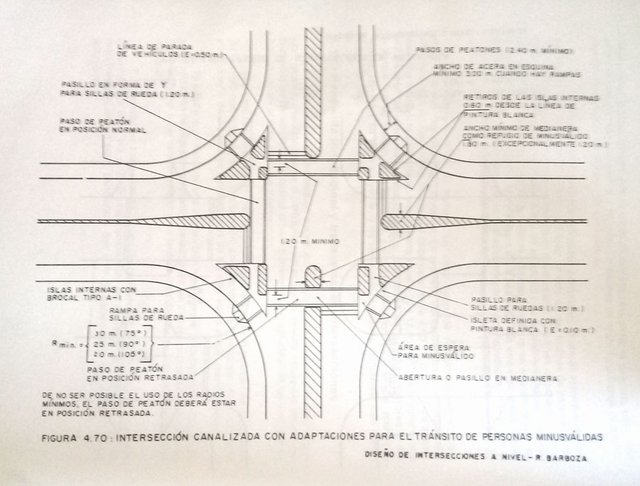 Foto: Intersecciones a nivel. Raúl Barboza
---
Curiosamente hemos notado como artistas y celebridades de alguna forma han usado éstos dispositivos para retratarse y otros para hacerlos lucir de gran manera como lo hizo el artista plástico Carlos Cruz Diéz con su excepcional cinetismo.
Curiously, we have noticed how artists and celebrities have somehow used these devices to portray themselves and others to make them look great, as did the visual artist Carlos Cruz Diéz with its exceptional kinetics.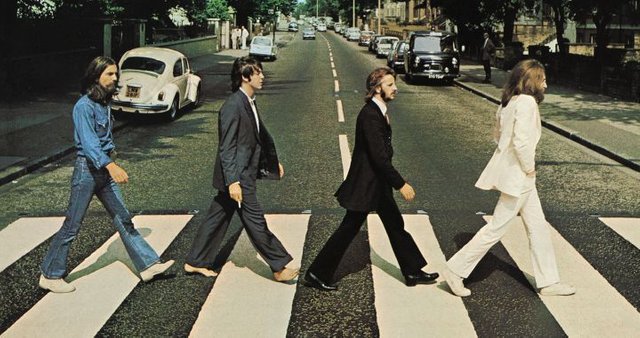 ---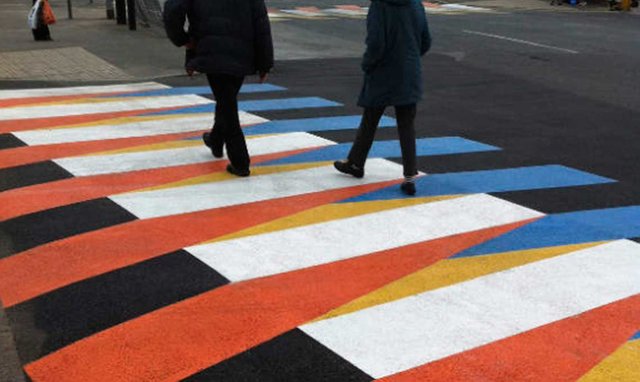 ---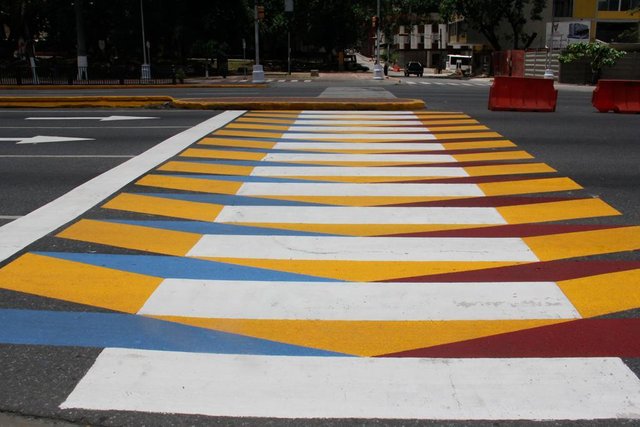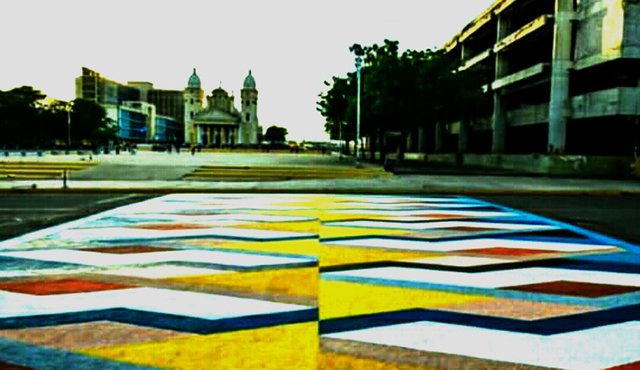 Foto: cpingenieria

Es importante hacer uso de los pasos peatonales y sobre todo que el conductor vehicular respete dicho espacio no deteniendose sobre éstos mientras espera su turno indicado por algún semáforo para avanzar.
It is important to make use of pedestrian crossings and above all that the vehicle driver respects that space by not stopping on them while waiting for his turn indicated by a traffic light to move forward.
En tu ciudad hay algun paso peatonal que hayan resaltado con este tipo de arte? hazmelo saber en los comentarios.
Te invito hacer buen uso de los pasos peatonales asi como tambien respetar el semaforo peatonal al atravesar una calle. Espero haya sido de tu agrado y seguire compartiendo mucha mas información.
Gracias por leerme, nos vemos en otra oportunidad. No olvides dejar tu comentario o duda al respecto.
Is there any pedestrian crossing in your city that has been highlighted with this type of art? let me know in the comments.
I invite you to make good use of the pedestrian crossings as well as to respect the traffic light when crossing a street. I hope it was to your liking and I will continue to share much more information.

Thanks for reading me, see you some other time. Don't forget to leave your comment or doubt about it.
---

Sigueme en Instagram @cpingenieria