¿Qué es una máscara de capa?
En el programa Photoshop se utiliza ésta herramienta para crear una máscara sobre otra capa en la cual podrás pintar de blanco o negro para indicar que se transforme en elemento transparente o elemento de color ténue, dejando ver la capa de fondo o parte de ella.
What is a layer mask?
In Photoshop this tool is used to create a mask over another layer on which you can paint white or black to indicate that it becomes a transparent element or a faint color element, letting you see the background layer or part of it.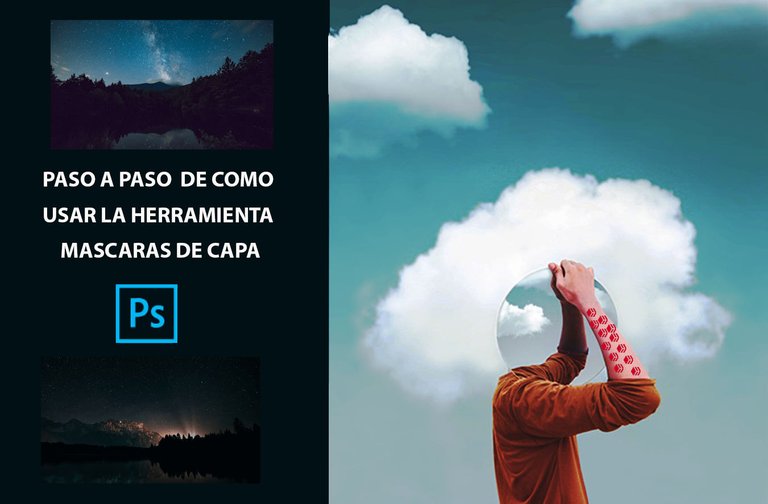 Acá te mostraré como aplicarla con un sencillo procedimiento.
Here I will show you how to apply it with a simple procedure.
---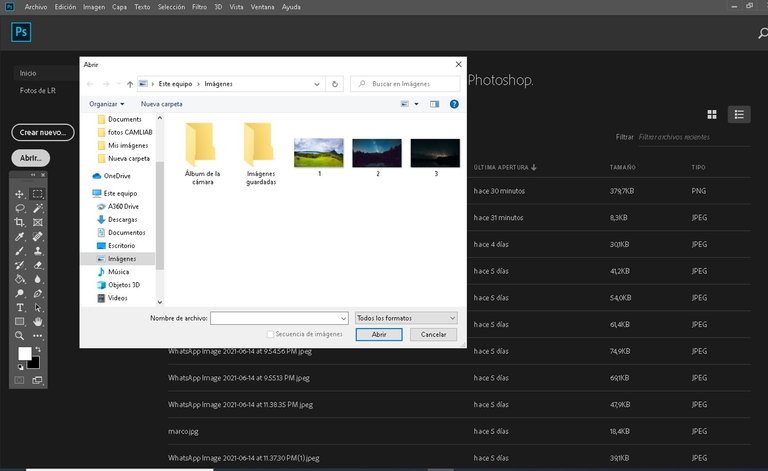 Una vez abierta la aplicación, se procede a ubicar las imágenes para llevarlas al lienzo.
Once the application is open, the images are placed to be taken to the screen.
---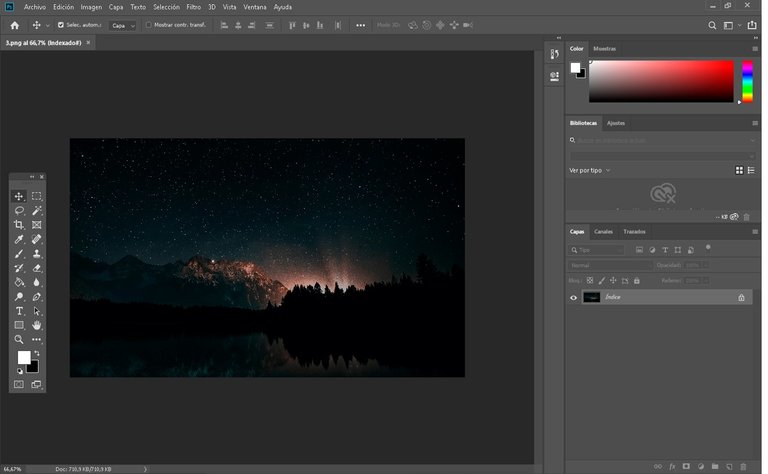 Colocamos la primera imagen y por ende será una capa, formándose la segunda capa.
We place the first image and thus it will be a layer, forming the second layer.
---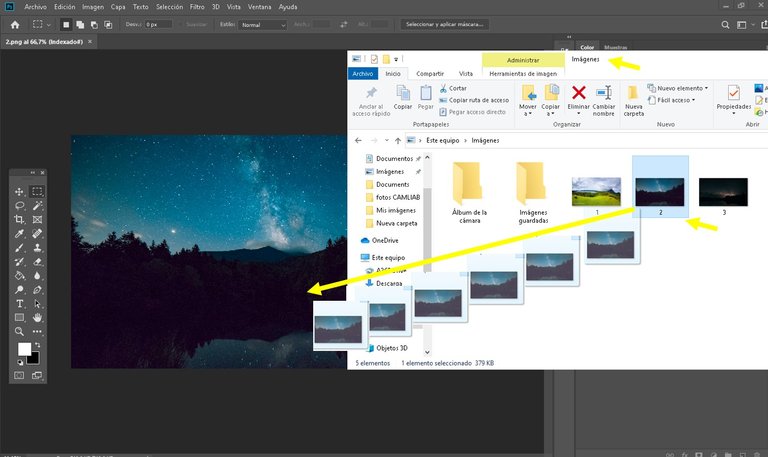 Luego arrastramos la segunda imágen hasta el lienzo.
Then we drag the second image onto the screen.
---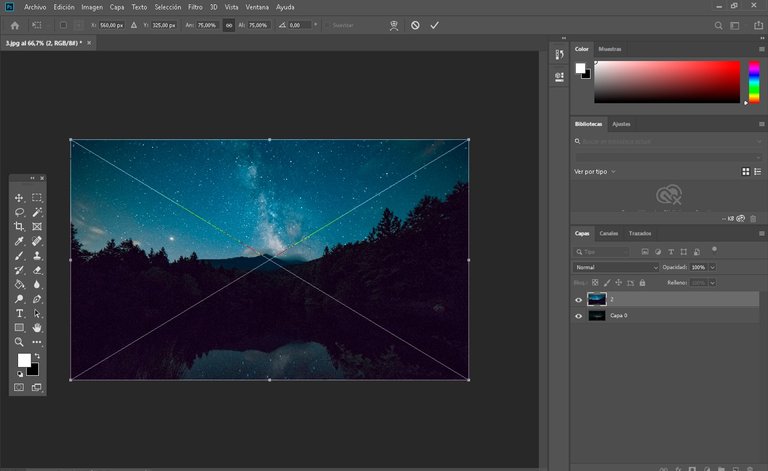 Se ajusta la escala y proporciones guardando que ambas imágenes sean iguales.
Scale and proportions are adjusted keeping both images equal.
---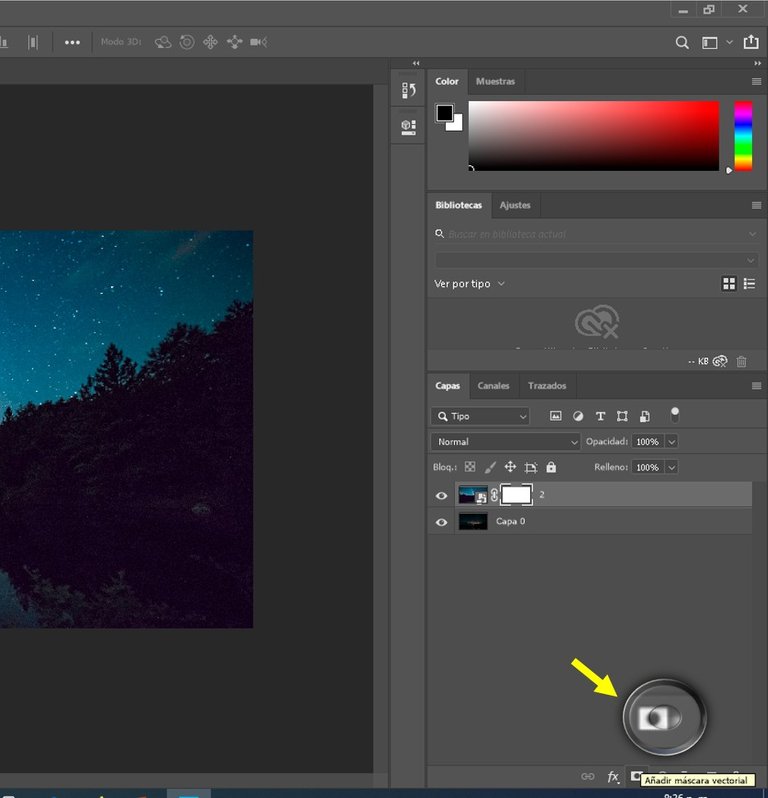 Como se puede observar se han creado dos capas, una arriba y otra abajo. Ahora en la parte inferior conseguiremos el botón para la herramienta máscara de capas y hacemos click cuidando que esté activa la capa de arriba.
As you can see we have created two layers, one at the top and one at the bottom. Now at the bottom we get the button for the layer mask tool and we click on it making sure that the top layer is active.
---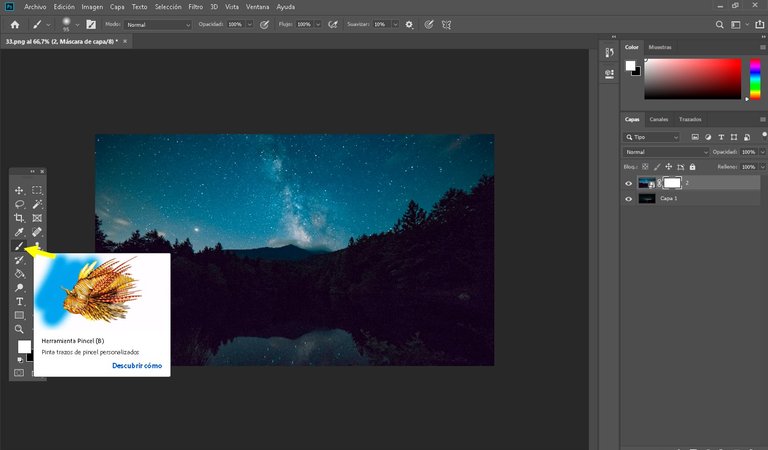 Luego en la paleta de herramientas ubicamos el botón Pincel
Ten en cuenta que deben estar los colores por defecto arriba Negro y el blanco como color de fondo.
Then in the tool palette we locate the button Brush.
Note that the default colors must be Black and white as background color.
---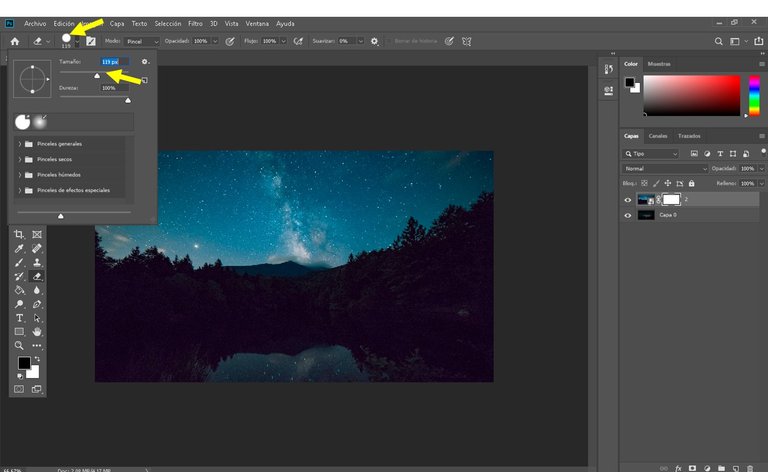 Podemos cambiar el tamaño del pincel para mayor visibilidad.
We can change the brush size for better visibility.
---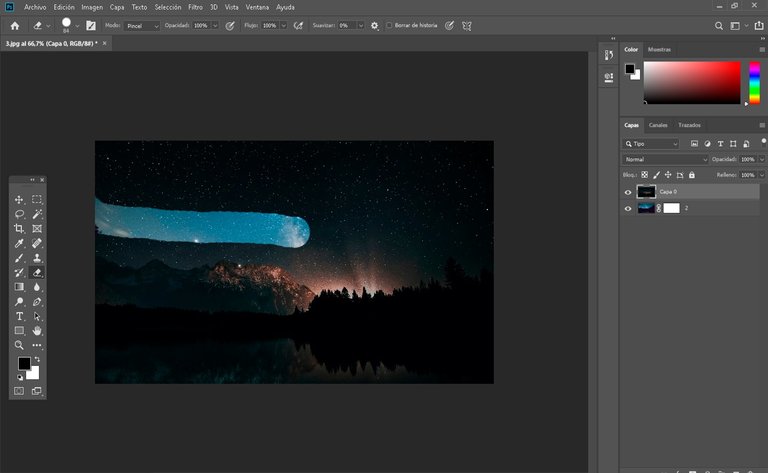 Teniendo la máscara de capa seleccionada y de color blanco. pintaremos con negro cambiando el elemento a transparente.
With the layer mask selected and colored white, we will paint with black changing the element to transparent.
---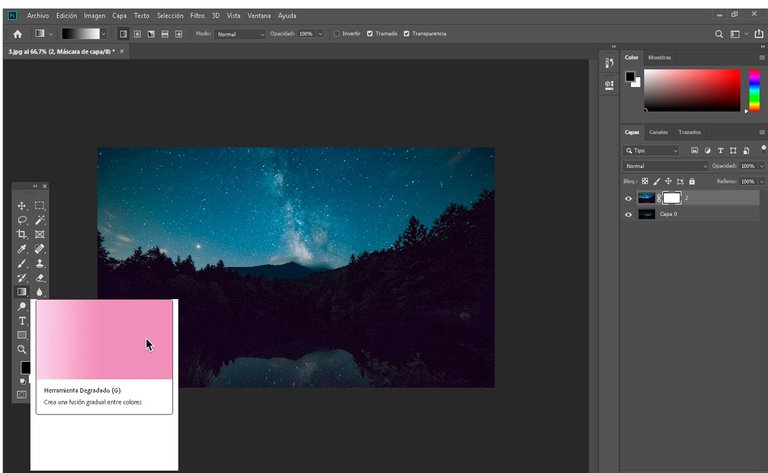 Otra alternativa es usar el botón para degradado en lugar del pincel.
Another alternative is to use the gradient button instead of the brush.
---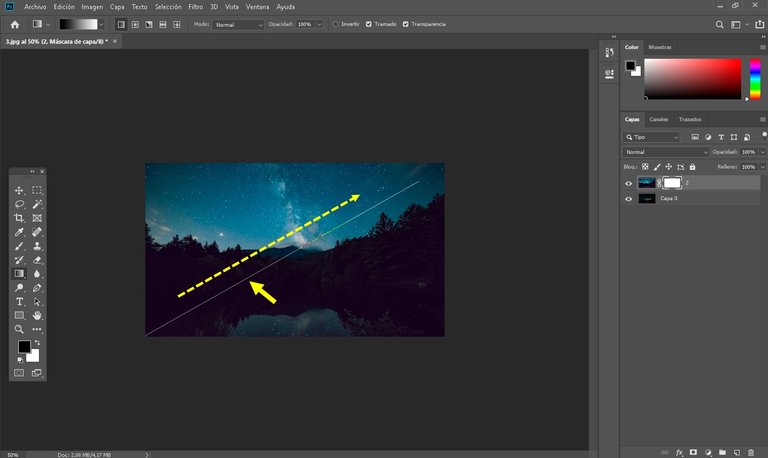 En éste caso con un trazo en diagonal.
In this case with a diagonal stroke.
---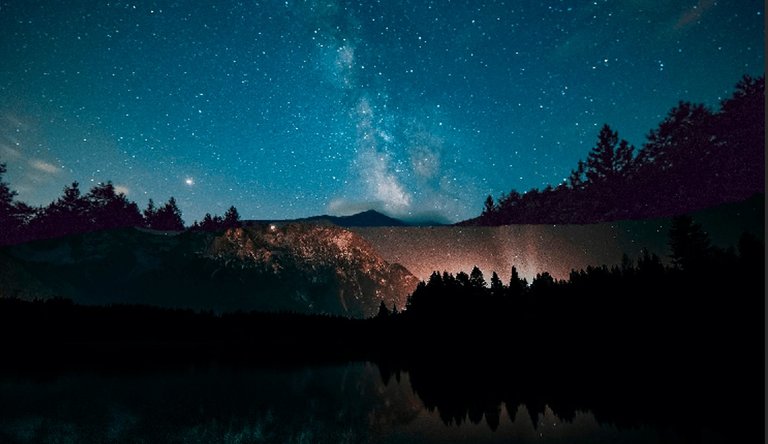 Resultado de la máscara de capa con degradado en diagonal.
*Result of the layer mask with diagonal gradient.
---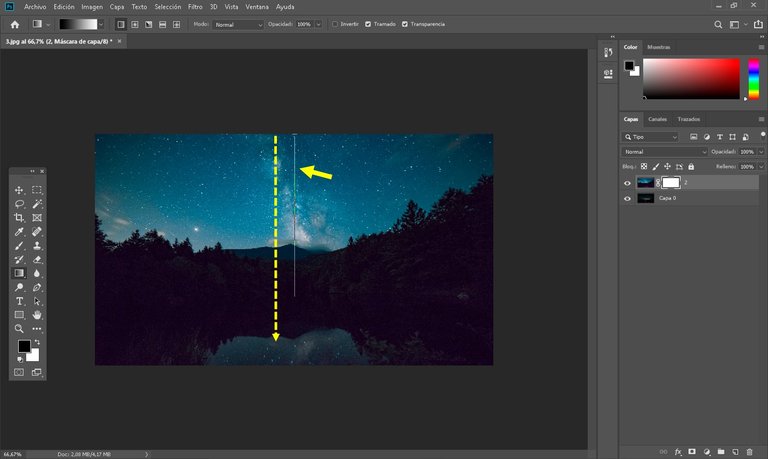 Degradado con trazo vertical.
Gradient with vertical stroke.
---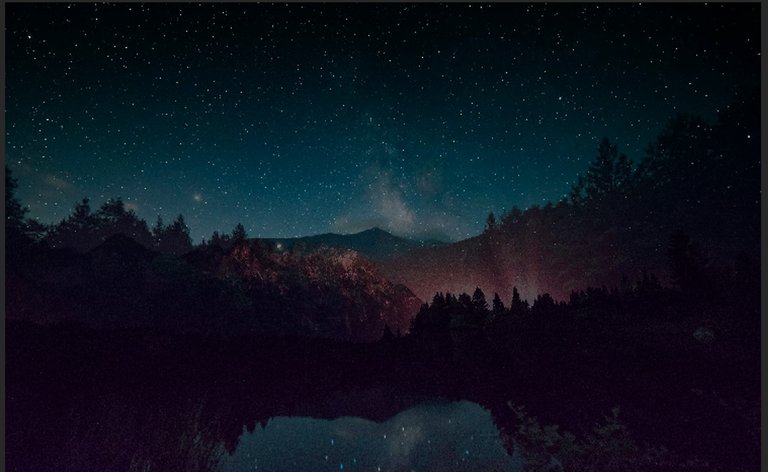 Resultado de la máscara de capa con degradado trazo en vertical.
Result of the layer mask with vertical gradient stroke.
---
| Sistema | Utilizado |
| --- | --- |
| Sistema operativo | Microsoft Windows 10 |
| Tipo de CPU | Procesador de 64 bits (x64) |
| Memoria | bits:8 GB |
| Programa | Photoshop versión 2019 |
| System | Used |
| --- | --- |
| Operating System | Microsoft Windows 10 |
| CPU type: | 64-bit processor (x64) |
| Memory | Bits: 8 GB |
| Software | Photoshop version 2019 |
---

¡Gracias por leerme! Espero que lo hayas disfrutado.
Thanks for reading me! I hope you enjoyed it.

Todas las fotografias son propiedad de /All pictures are property of @carlosp18
Sigueme en Instagram / Follow me on Instagram @cpingenieria
Discord: carlosp18