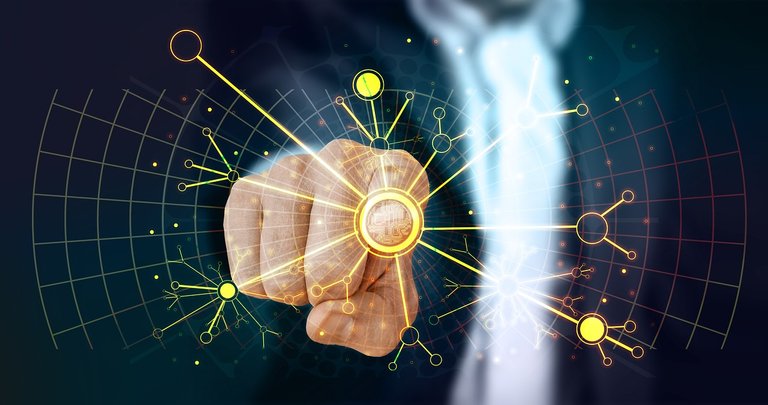 Source
Saludos a todos mis estimados lectores y seguidores de esta valiosa, dando continuidad a mis publicaciones en esta oportunidad compartiré con todos ustedes como la IA puede predecir el rendimiento deportivo que un atleta en este caso un futbolista podrá tener en un equipo..
Greetings to all my dear readers and followers of this valuable, giving continuity to my publications in this opportunity I will share with all of you how AI can predict the sports performance that an athlete in this case a soccer player may have in a team.
---
En la actualidad la IA juega un papel fundamental en muchas áreas importantes de nuestro entorno, como la salud, alimentación, tecnología, deporte entre muchas otras más, lo relevante es que en todas siempre muestra resultados positivos haciendo que cada día más gane terreno y confianza entre todas las instituciones, empresas y/o centros de desarrollo que invierten grandes recursos en esta tecnología.
Currently AI plays a fundamental role in many important areas of our environment, such as health, food, technology, sport among many others, the relevant thing is that in all always shows positive results making every day more gain ground and confidence among all institutions, companies and / or development centers that invest large resources in this technology.
---
En esta oportunidad nos centraremos en el campo deportivo y es que esta súper herramienta tecnológica como lo es la IA es capaz de poder determinar que tan buen resultado puede tener un atleta en su equipo o en su defecto en la competencia. Para los que nos gusta el futbol en estos momentos el Real Madrid pretende fichar a uno de los jugadores jóvenes de mayor proyección en este deporte y se trata del francés Kylian Mbappé y aunque aún su fichaje no ha sido posible existe una alta probabilidad de que lo realice y es por ello que ya están haciendo estudios a través de la IA de cómo será el rendimiento de este jugador en el Real Madrid.
In this opportunity we will focus on the sports field and is that this super technological tool such as AI is able to determine how good a result can have an athlete in his team or otherwise in the competition. For those of us who like soccer, Real Madrid is currently trying to sign one of the most promising young players in this sport, the Frenchman Kylian Mbappé, and although it has not yet been possible to sign him, there is a high probability that he will be signed, which is why they are already conducting studies through AI on how this player will perform for Real Madrid.
---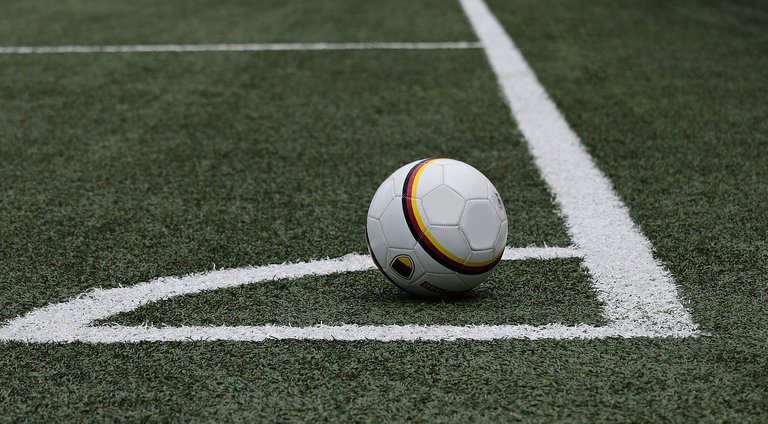 Source
---
La IA permite contextualizar como puede ser un jugador en un nuevo entorno, es decir equipo, compañeros, entrenador, edad, entre otras más, y todo esto acompañado de sus características y capacidades, en pocas palabras busca medir el impacto que tiene un jugador en cada aspecto del juego en el cual participa. Olocip, empresa especializada en la IA, ha puesto en funcionamiento su herramienta Optimizer herramienta esta que con la ayuda de la IA es capaz de poder identificar a los jugadores que mayor rendimiento puedan tener en su nuevo entorno. Basándose en una serie de filtros, parámetros y/o criterios personalizados de cada jugador.
The AI allows to contextualize how a player can be in a new environment, i.e. team, teammates, coach, age, among others, and all this accompanied by their characteristics and capabilities, in short, it seeks to measure the impact that a player has in every aspect of the game in which he participates. Olocip, a company specialized in AI, has launched its Optimizer tool, a tool that with the help of AI is able to identify the players who can have the best performance in their new environment. Based on a series of filters, parameters and/or customized criteria for each player.
---
Los resultados obtenidos por la aplicación Optimizer arrojaron los nombres de una serie de jugadores que en los actuales momentos cumplen con esos requisitos, características o parámetros que está buscando el Real Madrid y arrojo el resultado del jugador que mejor rendimiento tendría. Acá les presento unas imágenes donde se puede apreciar con mayor exactitud los resultados.
The results obtained by the Optimizer application showed the names of a number of players who currently meet those requirements, characteristics or parameters that Real Madrid is looking for and gave the result of the player who would have the best performance. Here are some images where you can see the results more accurately.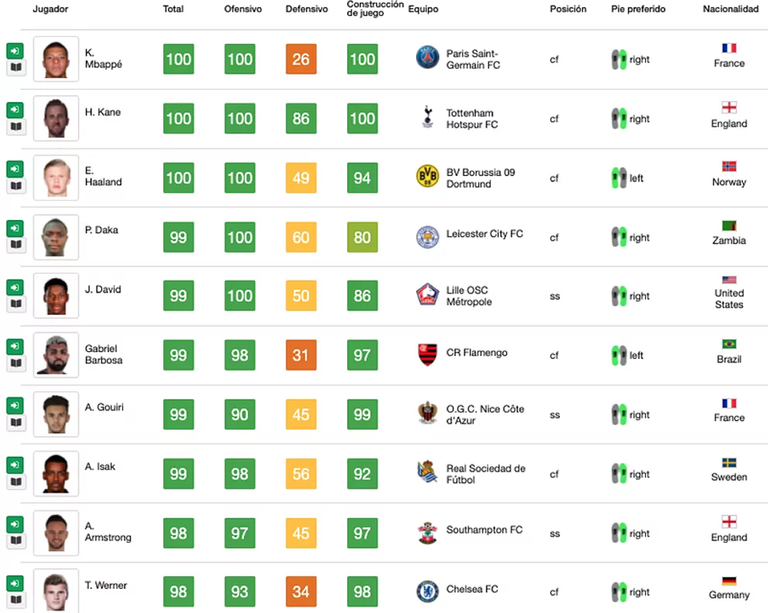 List of athletes
Image taken from the web portal: www.marca.com
---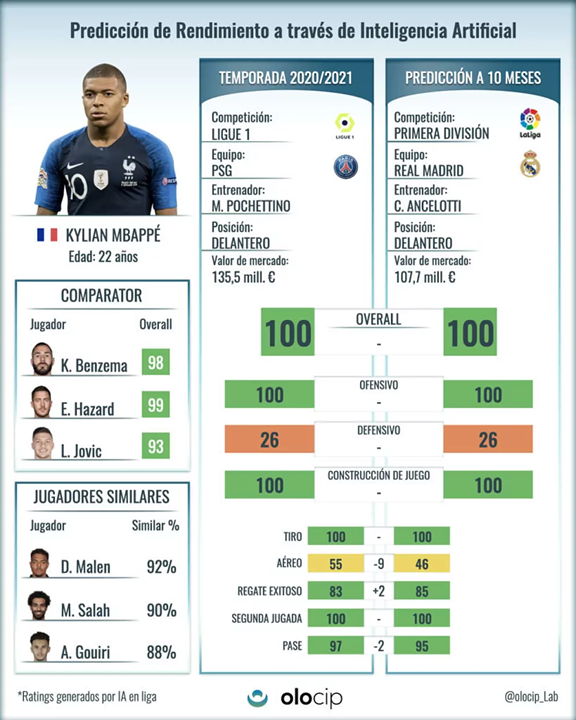 Prediction result
Image taken from the web portal: www.marca.com
---
Referencia Consultada / Reference Consulted

Artículo elaborado por: / Article prepared by: