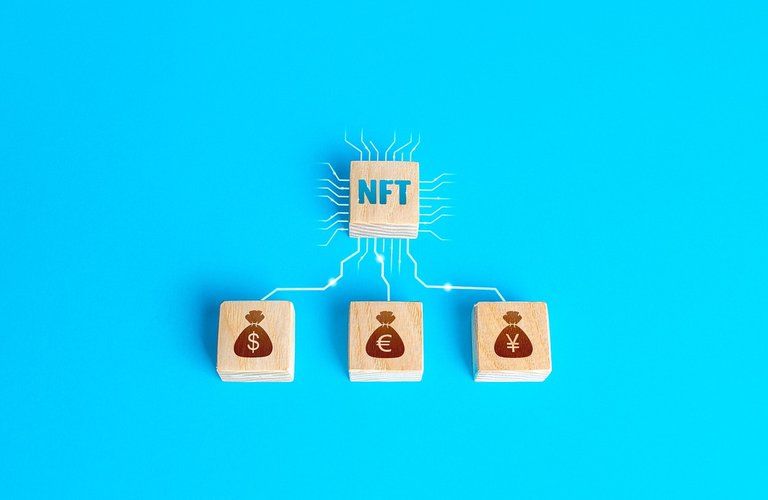 Source
Saludos a todos mis estimados lectores y seguidores de esta valiosa comunidad, el día de hoy compartiré con ustedes una información que considero es de relevancia para los usuarios que hacemos vida en el mundo de las criptomonedas, se trata del juego NFT que está arrasando hoy en día su nombre es Axie Infinity.
Greetings to all my dear readers and followers of this valuable community, today I will share with you information that I consider relevant for users who make life in the world of cryptocurrencies, this is the NFT game that is sweeping today its name is Axie Infinity.
---
Axie Infinity es un juego en el cual los usuarios pueden criar y desarrollar a sus axies para luego utilizarlos en las batallas, estas batallas se presentan en dos modalidades que son: Modo Aventura y Modo Arena, los axies son criaturas virtuales pertenecientes a tokens no fungibles (NFT) en la blockchain de Ethereum. Este juego es actualmente el juego del momento en el mundo de las criptomonedas y los coleccionistas de NFT, en la actualidad es el mercado de mayor volumen comercial pues ha movido más 200millones de dólares en el último mes.
Axie Infinity is a game in which users can raise and develop their axies to then use them in battles, these battles are presented in two modes which are: Adventure Mode and Arena Mode, the axies are virtual creatures belonging to non fungible tokens (NFT) on the Ethereum blockchain. This game is currently the game of the moment in the world of cryptocurrencies and NFT collectors, it is currently the market with the highest trading volume as it has moved more than 200million dollars in the last month.
---
Este juego se ha convertido en un verdadero campeón en muy corto tiempo, pues según datos suministrados por DappRadar unos de los sitios especializados en finanzas descentralizadas, juegos en blockchains y NFT, Axie Infinity en los actuales momentos supera ampliamente a otros mercados como OpenSea, NBA Top Shot o Cryptopunks en lo que a volumen de comercio se refiere. En el último mes OpenSea quien ostenta el segundo lugar movió 25% menos de dinero que Axie Infinity.
This game has become a real champion in a very short time, because according to data provided by DappRadar one of the sites specialized in decentralized finance, blockchain games and NFT, Axie Infinity at the present time far exceeds other marketplaces such as OpenSea, NBA Top Shot or Cryptopunks in terms of trading volume. In the last month, OpenSea, who holds the second place, moved 25% less money than Axie Infinity.
---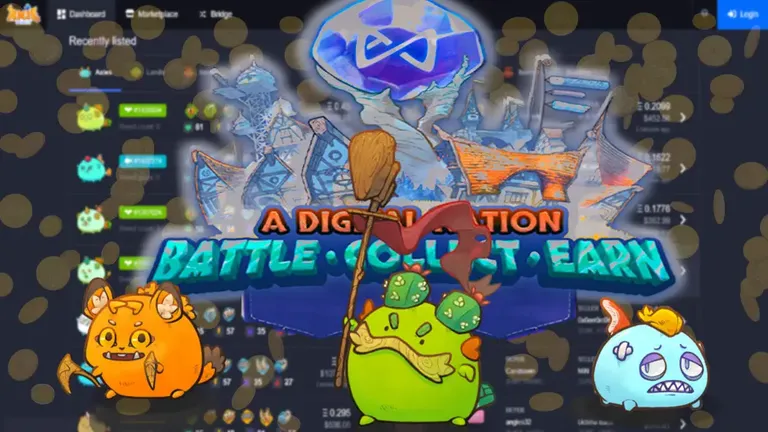 Image taken from the web portal: www.criptonoticias.com
---
Este juego permite a sus usuarios poder ganar el token SLP como recompensas por diferentes tareas que se deben realizar durante el juego, lo que la ha convertido en la aplicación más popular dentro los usuarios de este tipo de juegos, el SLP ha duplicado su valor en el último mes de pasar de 0.10 a 0.27 dólares por unidad, esto según datos emitidos por CoinMarketCap. El crecimiento tan abrumador que este juego ha tenido le permitió ganarse un lugar muy importante dentro de mucho países como es el caso de Filipinas donde este juego se ha convertido en una nueva forma de sustento para las familias.
This game allows its users to earn the SLP token as rewards for different tasks to be performed during the game, which has made it the most popular application among users of this type of games, the SLP has doubled its value in the last month from 0.10 to 0.27 dollars per unit, according to data issued by CoinMarketCap. The overwhelming growth that this game has had allowed it to earn a very important place in many countries such as the Philippines where this game has become a new form of livelihood for families.
---
En conclusión, este juego se ha convertido en una oportunidad para muchos usuarios de poder crecer, pues con tan solo dedicar unas 5 horas de juegos diarios pueden realizar sus actividades dentro del juego y generar los SLP diarios establecidos. Al igual que en Filipinas en Venezuela este juego está dando mucho de qué hablar y ya existen miles de usuarios que se encuentran jugando u optando a una beca para poder jugar..
In conclusion, this game has become an opportunity for many users to grow, because with only 5 hours of daily games they can carry out their activities within the game and generate the established daily SLP. Just like in the Philippines, in Venezuela this game is giving a lot to talk about and there are already thousands of users who are playing or opting for a scholarship to be able to play.
---
Referencia Consultada / Reference Consulted

Artículo elaborado por: / Article prepared by: