(ENG)
Hello everyone, today I wanted to talk to you about how I made the ventilation system of my case, you know, if your system is powerful on desktop computers, we usually play games at ultra settings, the video card and processor get very hot in this case.
One of the heating problems is that the thermal paste is not renewed, if you have done these operations and the inside of your case is getting hot again, it is because the air circulation in the case is not good because the hot air of the heated card and processor is trapped inside the case, let's talk about what you can do for it.
As you can see in the picture below, you definitely need to install one or two fans in the front of the case, they blow air from the front of the case to the back, and they help to expel the hot air from the graphics card and processor section from the back of the case. you can make the fan suck more air
(TR)
Herkese merhaba arkadaşlar bugün sizlere kasamın havalandırma sistemini nasıl yaptım bundan bahsetmek istedim malum masaüstü bilgisayarlar da sisteminiz güçlü ise oyunları genel de ultra ayarlarda oynuyoruz ekran kartı ve işlemci bu durumda çok ısınıyor
Isınma problemlerinin başında termal macunun yenilenmemesi gelir eğer bu işlemleri yaptıysanız ve kasanızın içi yine ısınıyor ise kasa da ki hava sirkülasyonu iyi olmadığı içindir çünkü ısınan kart ve işlemcinin sıcak havası kasa içinde hapis oluyor bunun için neler yapabilirsiniz bunlardan bahsedelim
Aşağıda ki resimde gördüğünüz gibi kasanın önüne mutlaka bir yada iki adet fan takmanız gerekiyor bunlar ise kasanın önünden arkasına doğru hava üfleyerek ekran kartı ve işlemci bölümünde bulunan sıcak havayı kasanın arka kısmından dışarı atmaya yarıyor ayrıca kapağınızdan iyi hava eme bilmesi için benim gibi ön kapağı düzenleyip filtre yapıp fanın daha çok hava emmesini sağlayabilirsiniz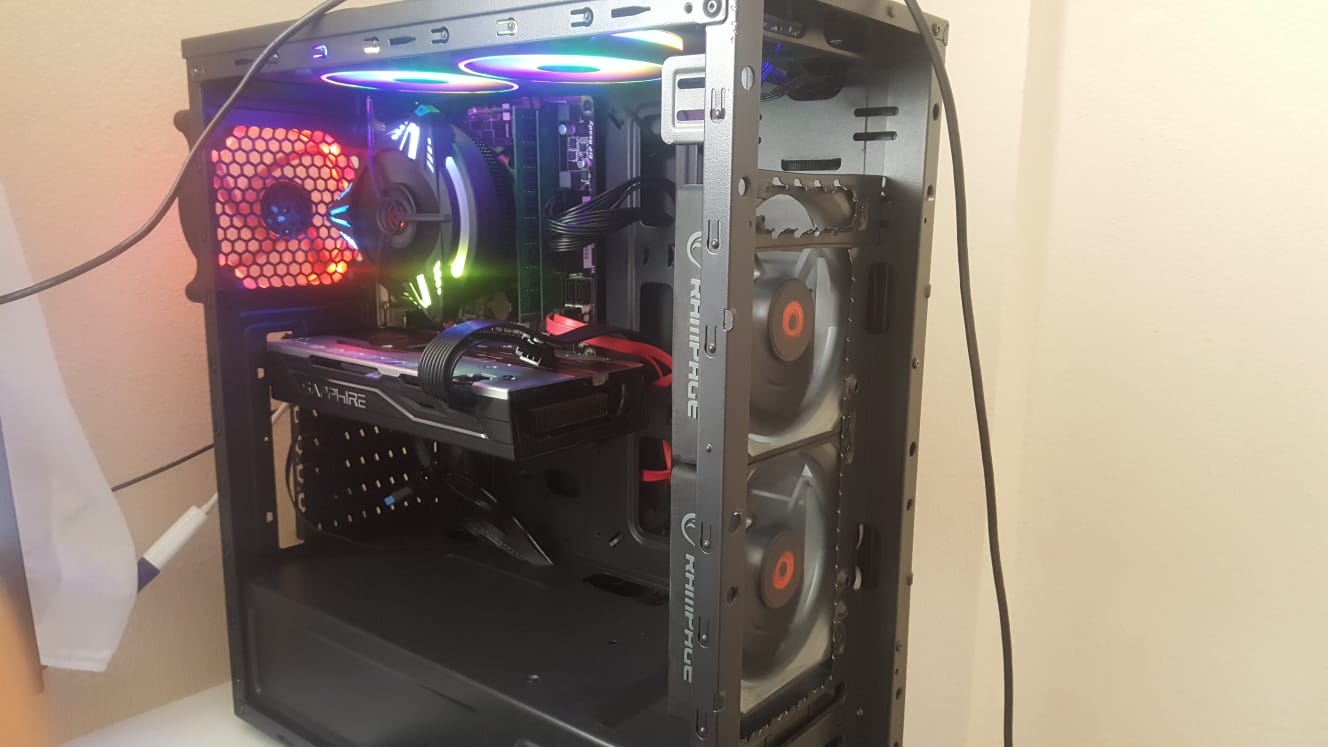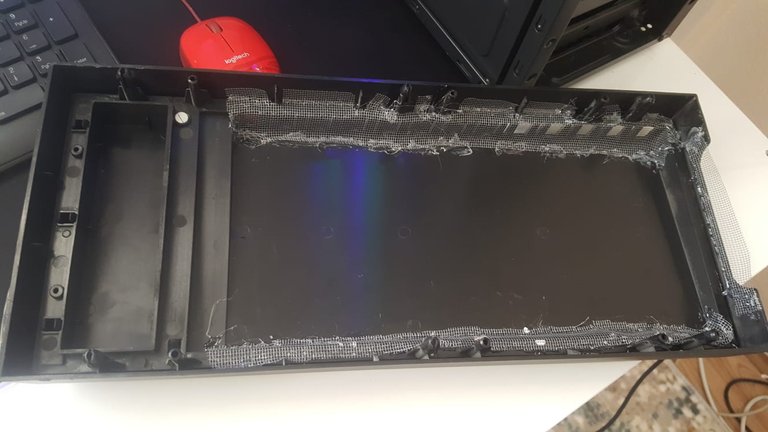 (ENG)
After these processes, it is useful to put a fan in the back of the case, it will be useful to remove the hot air accumulated in the processor part. It does not get hot and it works comfortably because the system does not get too hot.
(TR)
Bu işlemlerden sonra kasanın arkasına da fan koymanızda fayda var işlemci kısmında biriken sıcak havayı atmada faydası olacaktır ben sıcak hava sürekli yukarıda kalır mantığında olduğum için yukarı iki adet fan koydum ve bunlarda kasa içinde ki havayı dışarı atmakta şuan gözle görülür değişiklik var önceden ısınan cam şuan da ısınmıyor sistem çok ısınmadığı için de rahat çalışıyor