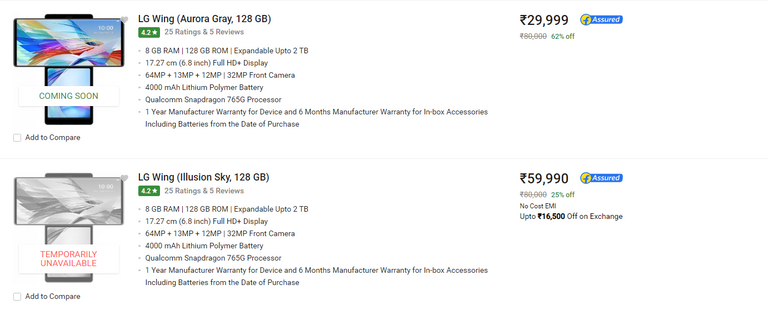 A week ago I wrote this post titled LG is Officially Out and it is true LG is indeed officially out of the Smartphone market but it seems LG might have had some extra inventory lying around and they are currently doing some sort of a clearance sale here in India. In this case, it is LG's brand new LG Wing that is up for sale for about 30000 INR which is around 420 USD. Now the question on everyone's mind must be
Should You Buy this Smartphone?
There is no doubt in my mind that this is indeed a unique and powerful smartphone but whether you should buy this smartphone or not will come down to 2 reasons-----
The first reason is the most important one, do you actually need to buy a smartphone right now and the second reason should be are you really interested in buying this Smartphone as this smartphone is certainly unique and this shouldn't be of taste to a lot of guys.
So if you are looking to buy a Smartphone right now and like the design and aesthetic of this Smartphone then you can go ahead and buy this Smartphone cause the features are indeed awesome and you will enjoy it.