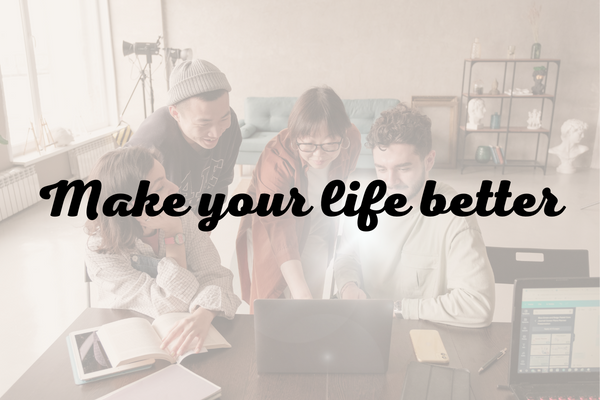 poster made on canva
Technology is the best thing that could happen to us, the way it improves our lifestyle and our way of thinking, even lets people from undeveloped countries generate their own income by connecting from people around the world.
There are so many things that you can do with tech and an internet connection, that we can talk about it all day.
But sometimes we are so inmersive in those incredible things that it isn't even necessary to think by ourselves because we always can find an application that helps us to find the answer.
I use a lot google maps, and I have used it so many times that I seriously can't reach anywhere by car without using it, IN MY CITY! something that you could think isn't too important or doesn't matter, but when you have an emergency or you don't have internet connection it really matters at that moment.
After almost a year using google maps, I'm leaning how to orient myself in the main avenues without using it, just by myself.
At the beginning it was very challenging, because I am used to memorizing things and not using logic, but after a while it was very easy, I don't know why I didn't want to learn it before.
The same thing happens when we want to meet new people, I always try to reach them via social media or other apps and I don't go out so much. Human interaction is better when people are in front of each other, it is better to suscribe to an activity or go to small talks about something that you have interest in order to meet people with the same likes.
I'm waiting for the next crypto meetings in my city to assist them, and now I'm hanging out more often with a friend on the weekend to drink some beer and meet new people at bars.
I will always use technology for most of the things because it took me and made me what I am now, but sometimes I like to get disconnected from it and just chill, to moderate it use.