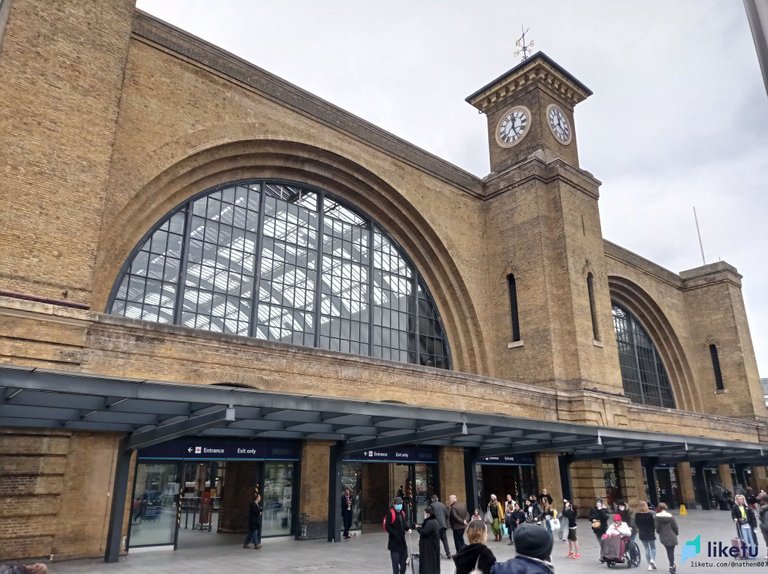 Almost like a face, the facade of the station allows a view into the huge arched sheds.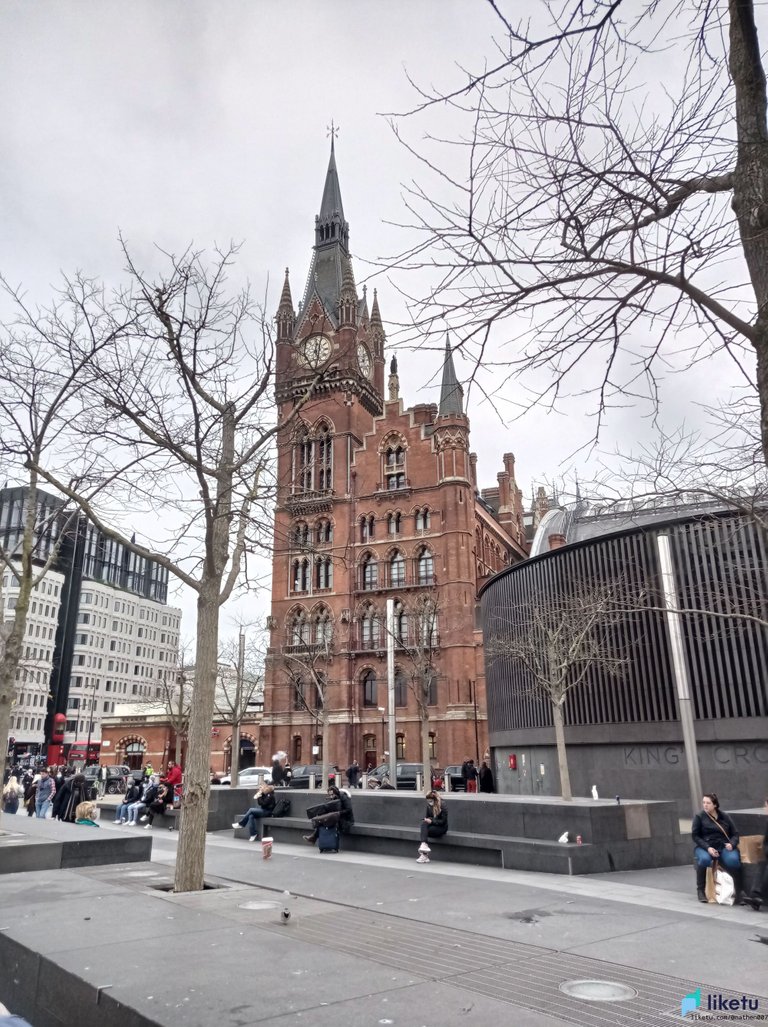 I remember you St. Pancras in the 80s when you were a huge dilapidated dirty shed with your slow lines to the Midlands!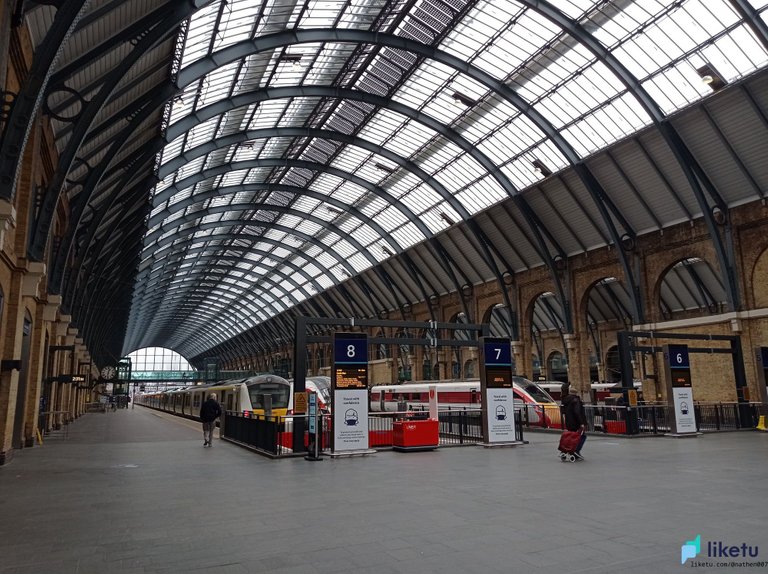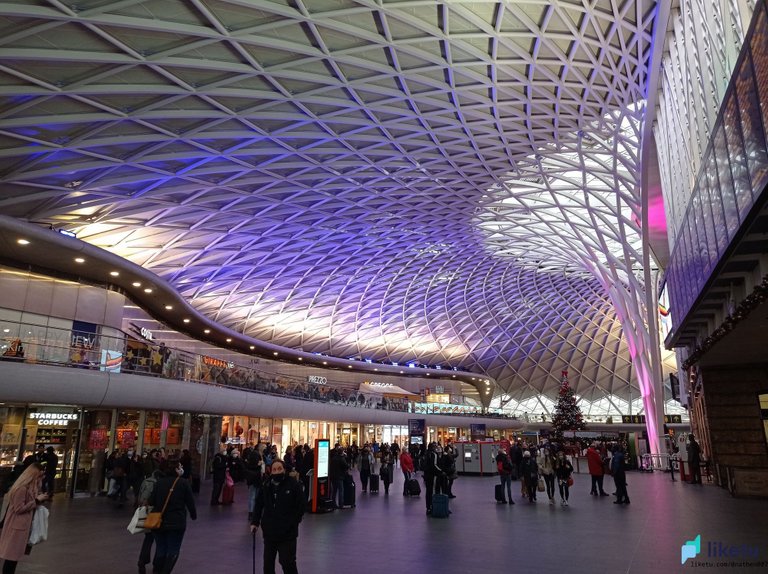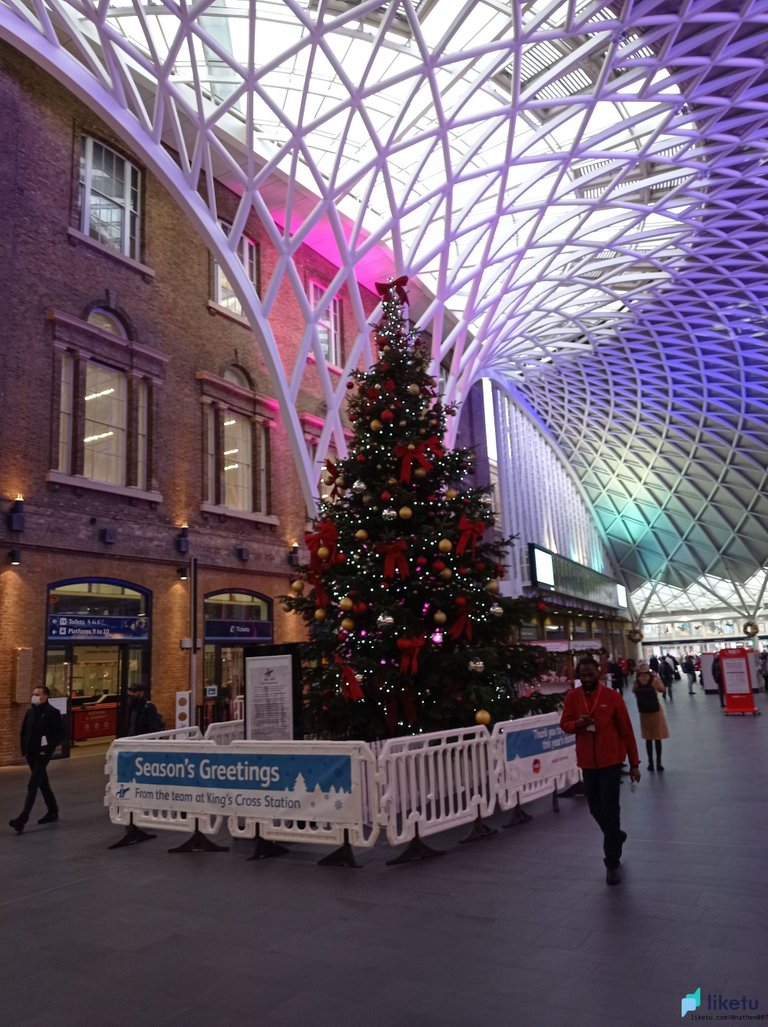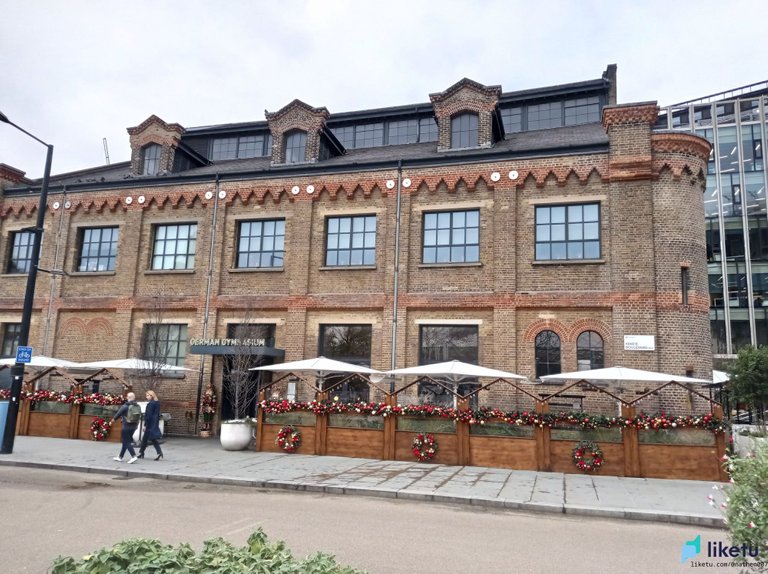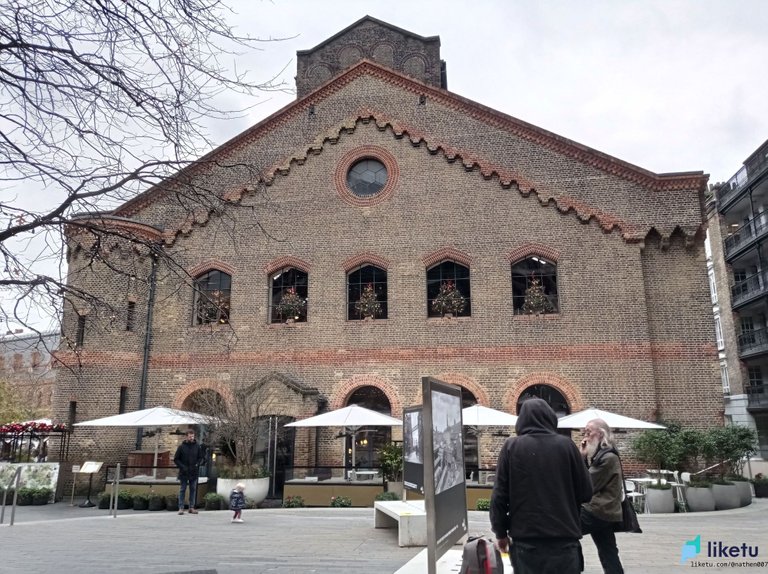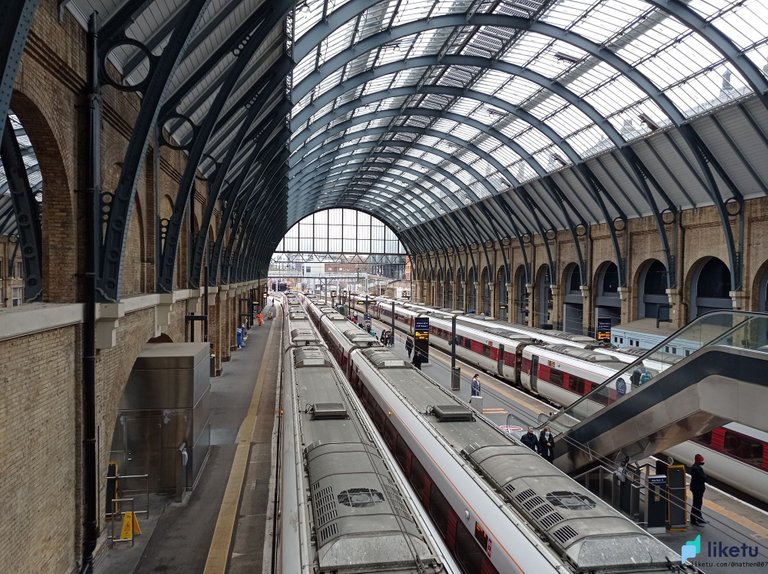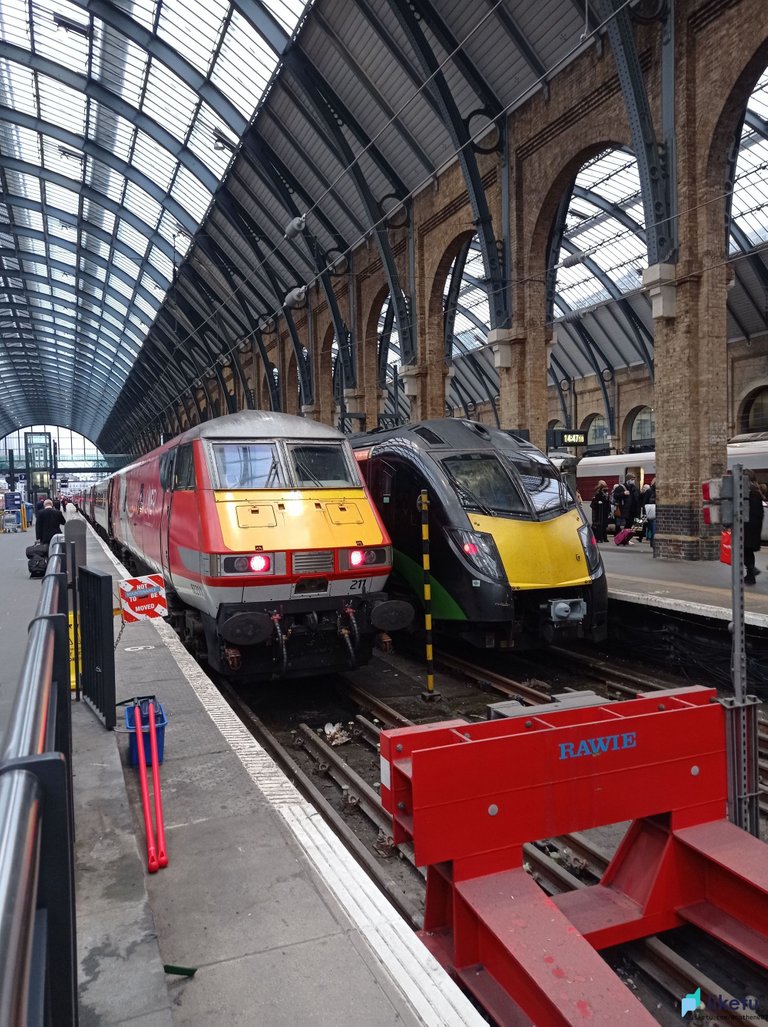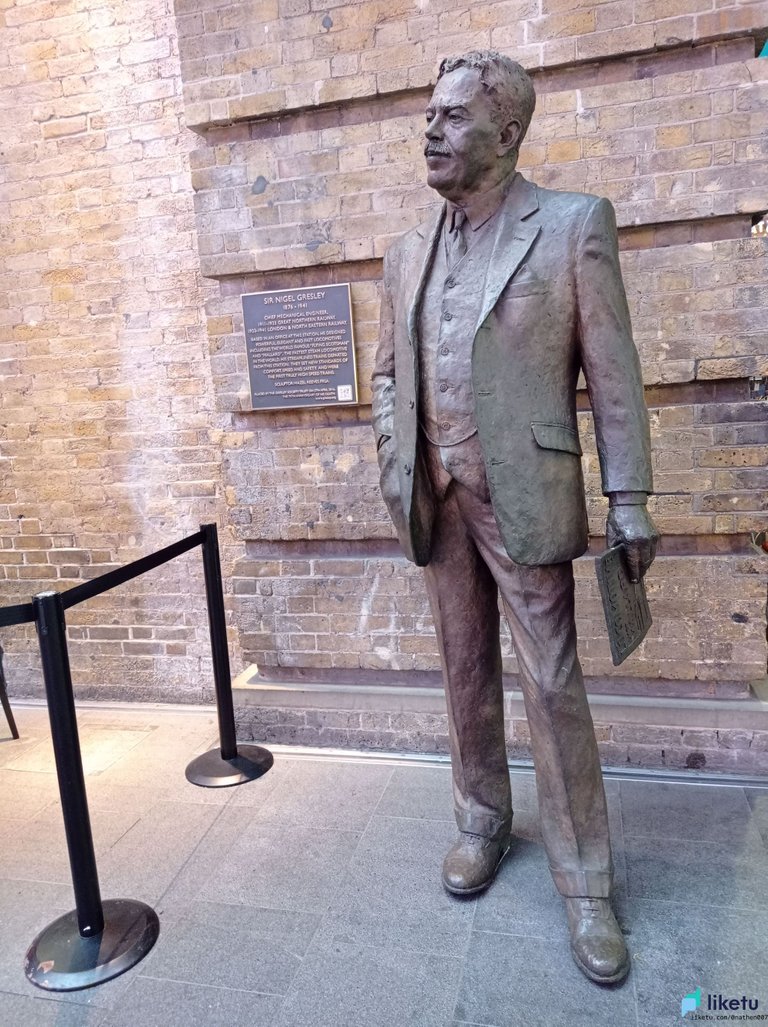 King's Cross station in London is my favourite London station. Admittedly it doesn't have the looks and 'wow' factor of its neighbour across the street, St. Pancras, but I think its simple and utilitarian form is elegant and almost Art Deco, years before Art Deco was even a thing!
King's Cross was completed in 1852 by the Great Northern Railway and lead architect, Lewis Cubitt and is little more than a brick building that is a terminus for the two giant, wrought iron glass arches behind it. I love the simplicity and elegance.
KIng's Cross was an industrial area of the city with a seedy reputation. There was the Regent's canal close by and as well handling passenger traffic, there was a large goods yard towards the North-East of the station that brought in coal, hops and barley, amongst other freight, into the capital city.
Throughout the latter parts of the 20th century, the industrial area fell into ruin but in conjunction with the station's refurbishment, completed in 2012, was the development of the local area into a mixed use area of business, living and leisure but most importantly to me, sympathetically repurposing many of the industrial buildings to retain a feel for the area's heritage rather than simply levelling the area and starting anew.
Walking around the area today, it is a fabulous urban environment with all the history and stories of old to be discovered within the context of the newly built and refurbished buildings.
Millions of travellers every year, simply arrive and just jump on the tube, but for those that have time, it's well worth having a wander around the local area.
The engineering that went into creating the original structure with all the wrought iron-work and glass was a phenomenal feat and it was nice that this was reflected in the 2012 refurbishment with the amazing cascading half-torus design which I could spend all day staring up at.
For me though, the favourite tag comes through my memories, for as a 14 year-old, it was my first solo visit to London trainspotting! The 200mile train ride down from Leeds was wonderful and trainspotting was a fabulous excuse for some amazing adventures and despite promising my parents I wouldn't leave the platform at King's Cross, saw me straight off the train and after a quick look around, head to the tube to get in as many stations and yards as I could before the train home at 6pm.
Thanks for dropping by and enjoy the pics.
*Additional historical information curtesy of Wikipedia.
---
For the best experience view this post on Liketu