Hunting for First Production Chocolate Souvenirs in Aceh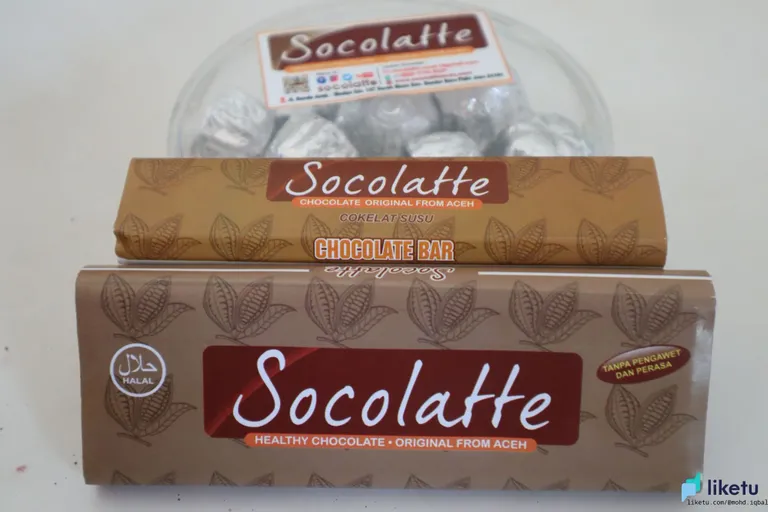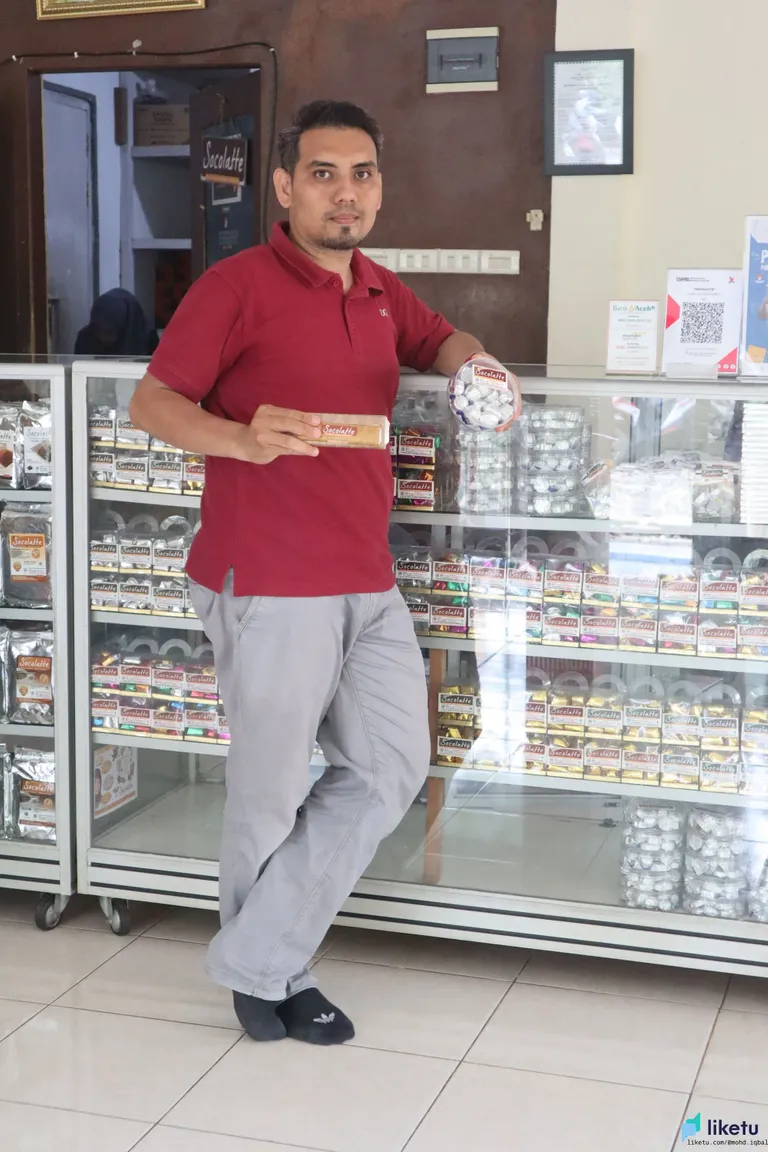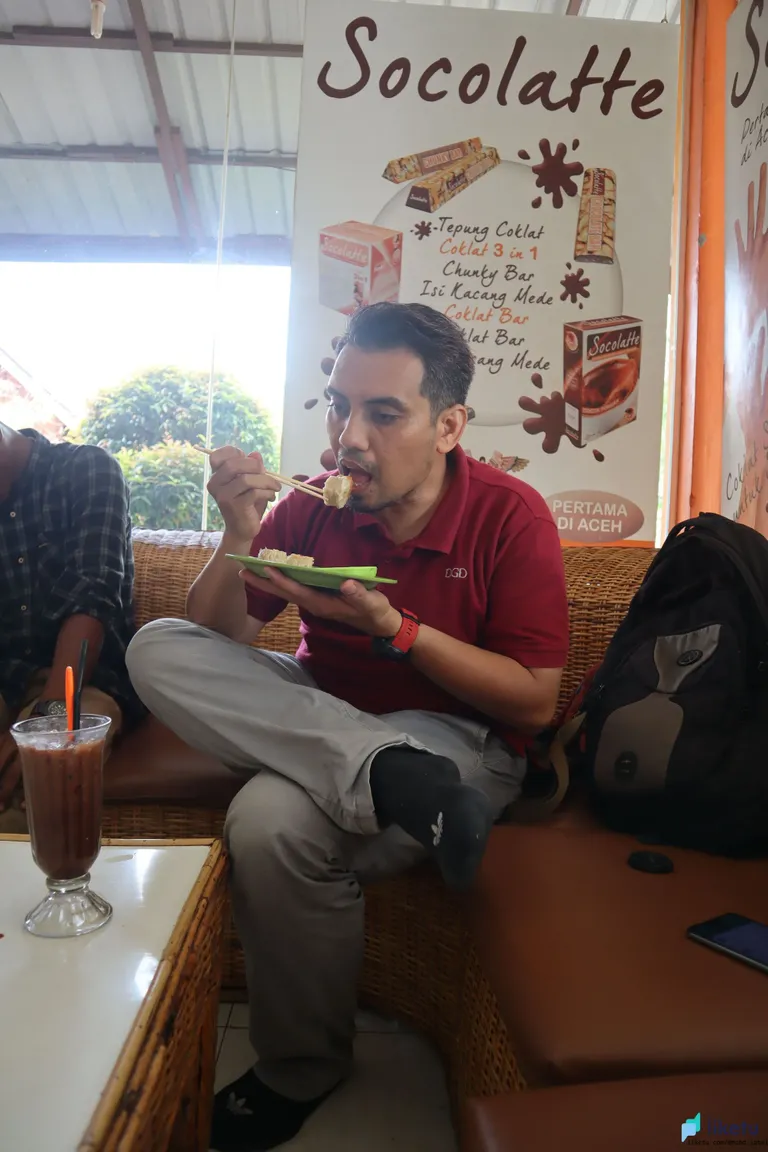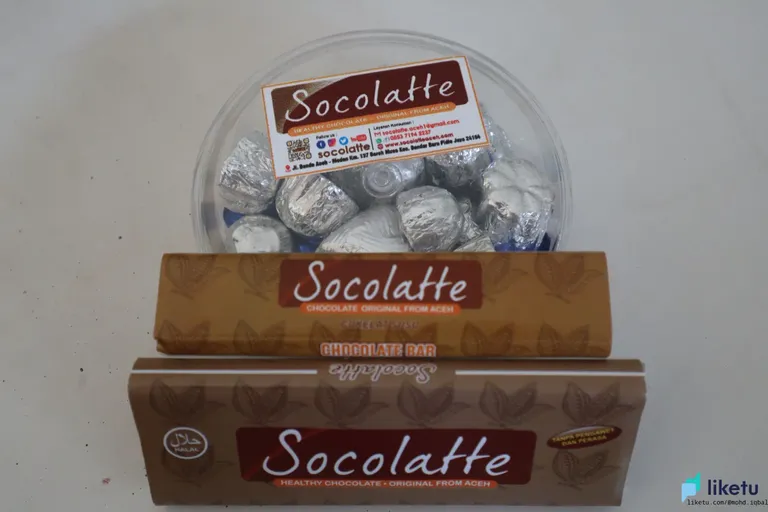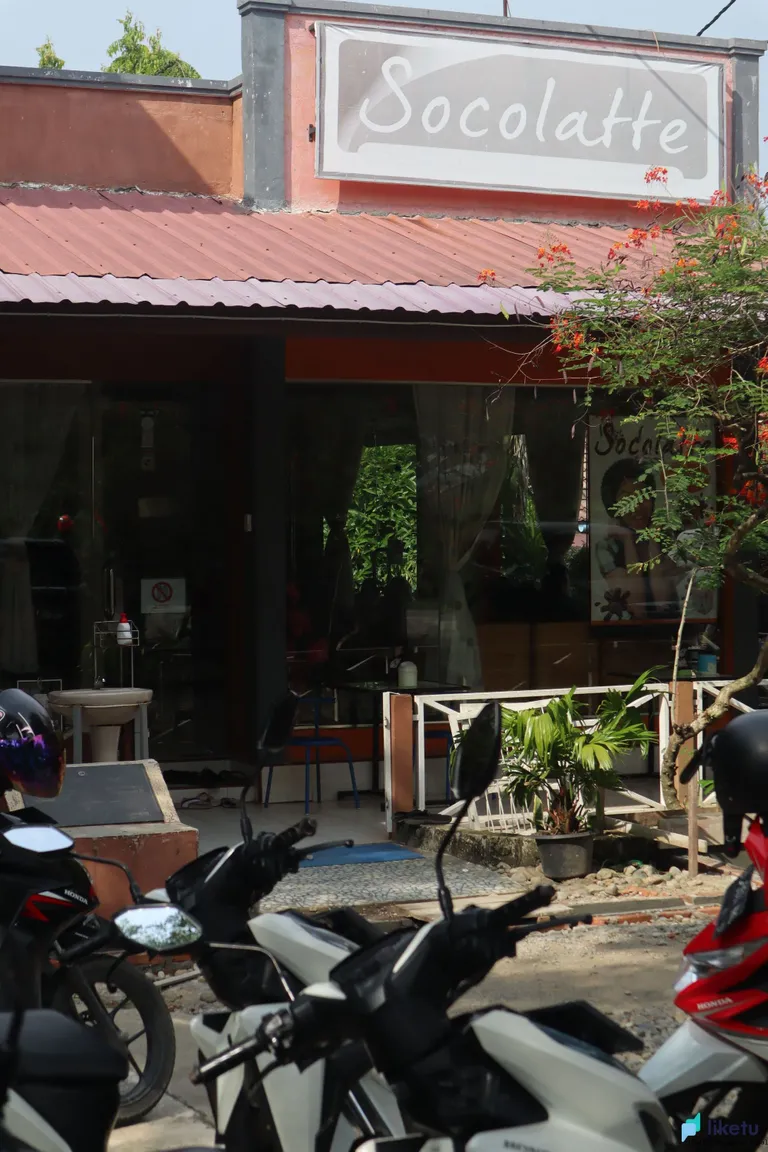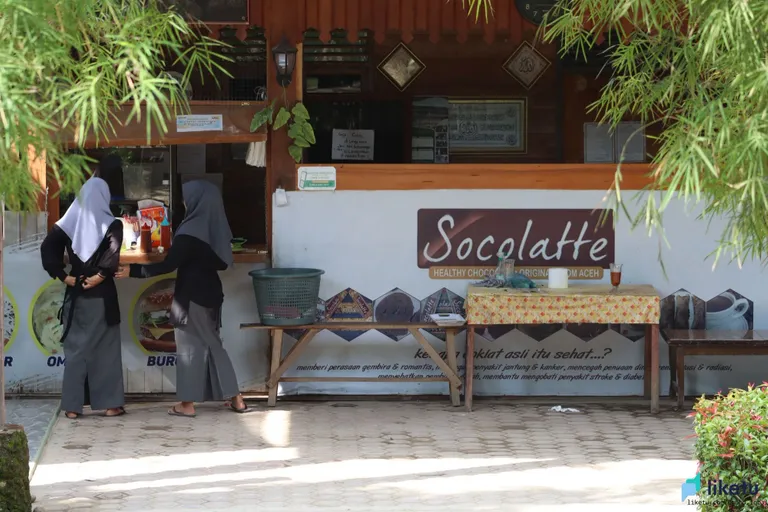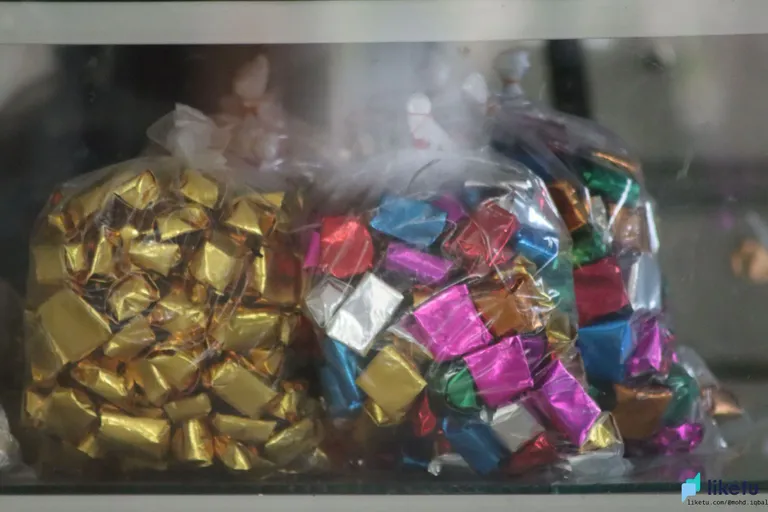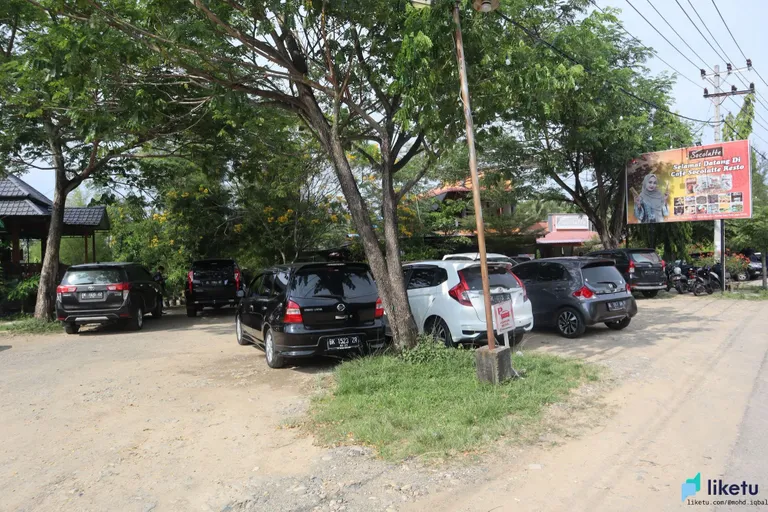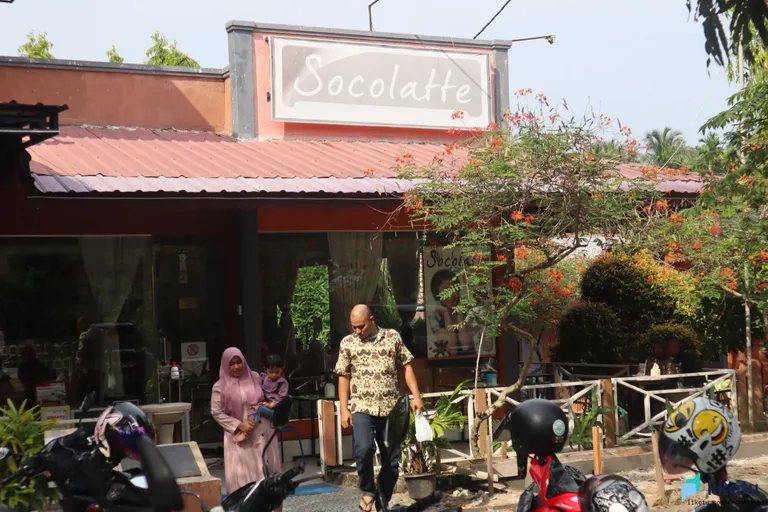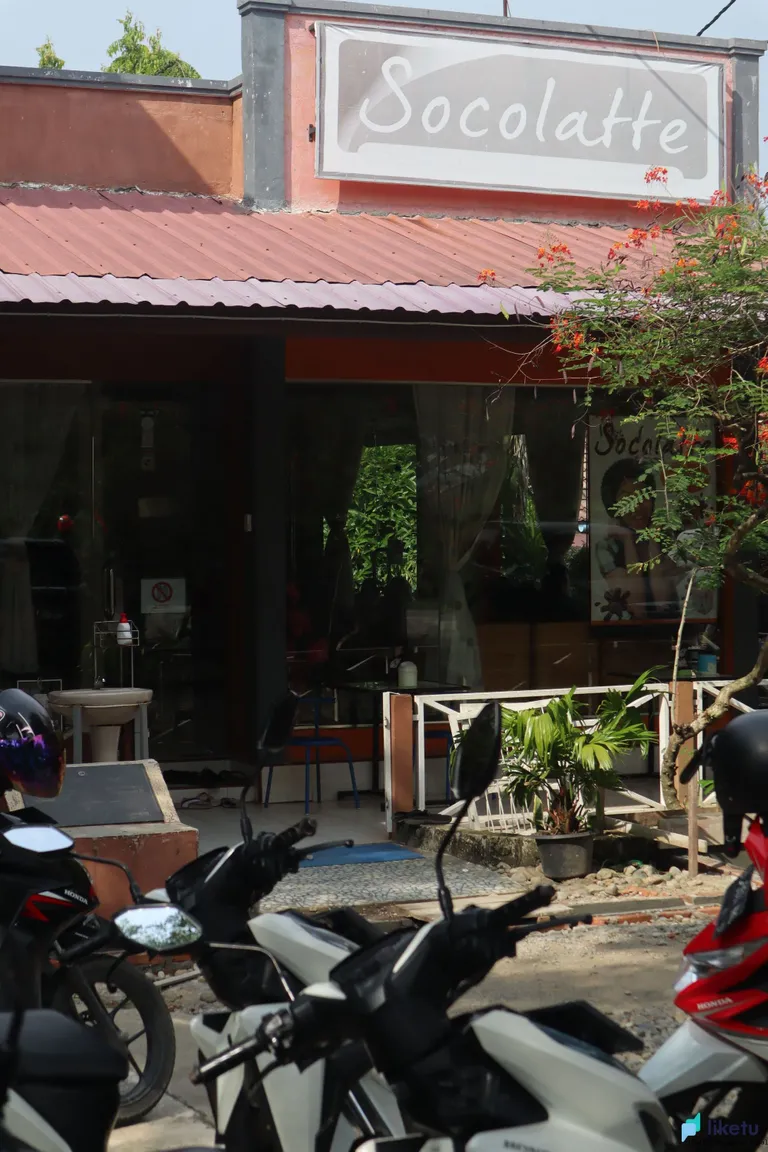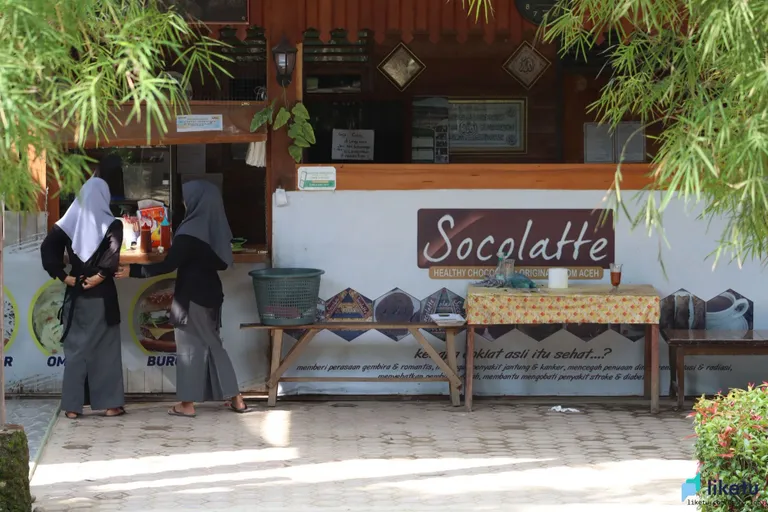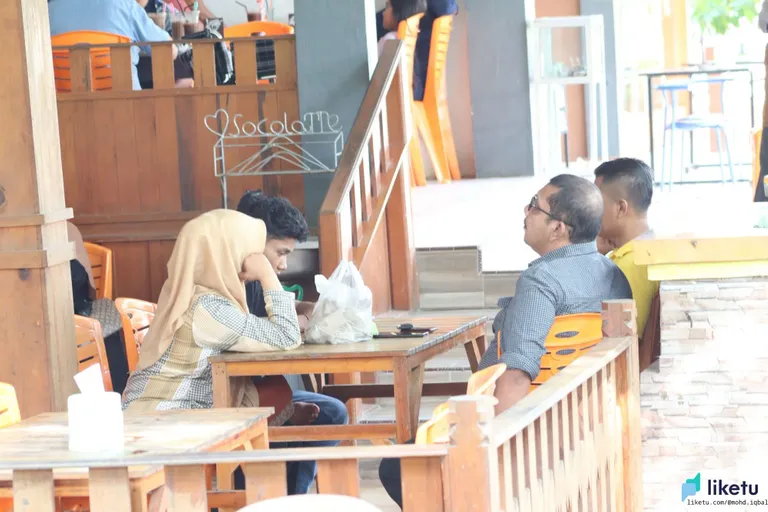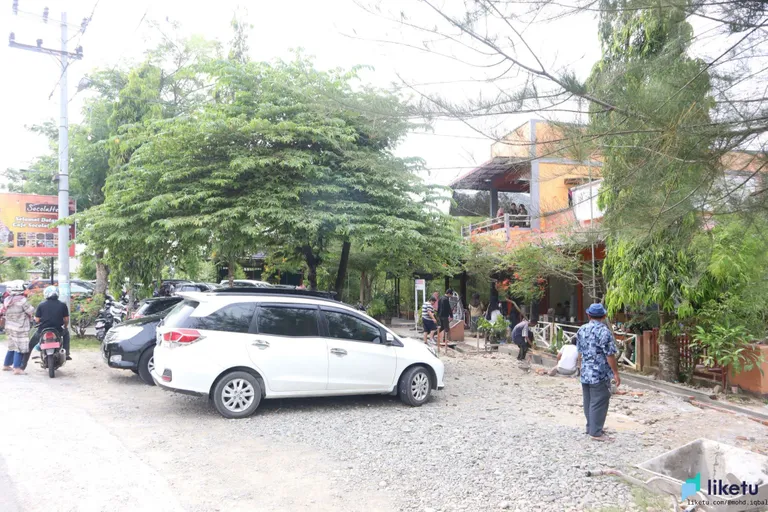 Hello all my beloved friends in the #liketu community on the hive platform. How is everyone??
It's been a few days since I've been vacuumed in this community, again I greet you all.. It doesn't feel like time is running, it's now the end of March.
On this occasion, actually I have made an agreement with my old friend who has not seen each other for decades, the last time we met was before the Tsunami hit this country, on December 26, 2004 to be exact. in Banda Aceh. After a few months we gave each other news via WhatsApp messages, we planned to meet at the first chocolate production site in Aceh, this place is on Jalan Medan - Banda Aceh Km.137, Desa. Baroh Musa District. Bandar Baru Pidie Jaya Regency, Postal Code 24184, Aceh Province. Visiting hours are open for 7 days, Monday to Sunday, from 08.00 WIB to 22.00 WIB.
This place is very memorable for me because the place is very comfortable, many big trees grow here. if you want to enjoy the natural atmosphere you can choose a seat outside, if you want it cooler because of the air conditioner there is a special VIP place inside. In addition, the parking lot is also very spacious, many cars and motorbikes can be seen parked here.
I see visitors here are very crowded, it looks very crowded. there is rarely an empty place to relax here. Outside this chocolate shop there is a large billboard on the side of the road. If you visit here it is very easy to find this address. Here we can also buy souvenirs for family and close friends. There are many variants of chocolate here, ranging from cocoa powder, chocolate bars, ginger chocolate and others in chocolate variants. The price is also not expensive, friends, economical in the pocket, the price of the lower middle class. Apparently, after I ordered food and drinks, I bought souvenirs for the family. I saw that in the gift box there were several addresses for this "SOCOLATTE" promotion. If we can't visit here, we can order directly online to feel the sensation of this Aceh Chocolate.
Socolatte parties enter a promotion address to develop business through Google with its website address Socolatte Official. Facebook, Twitter, Instagram
I captured all of these photos using a Canon EOS M50 camera with Manual Focus settings.
Thank You
facebook | twitter | instagram
Warm Regards, @mohd.iqbal
---
For the best experience view this post on Liketu
---
---