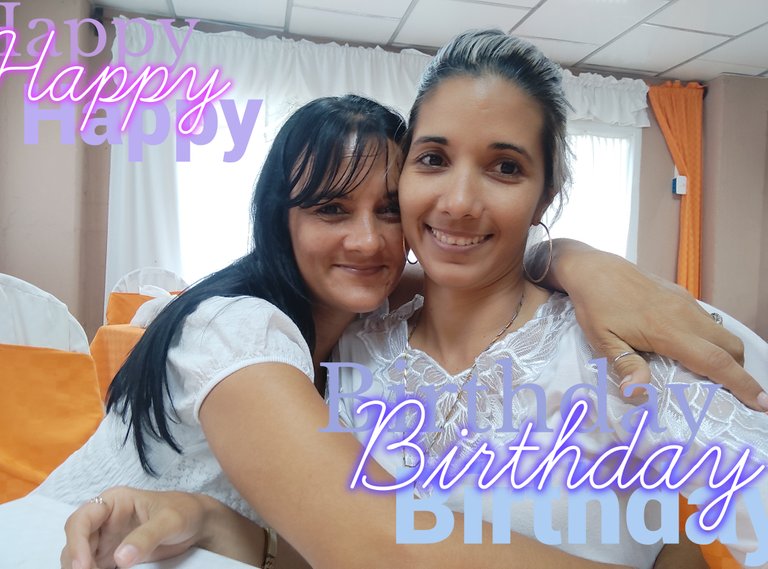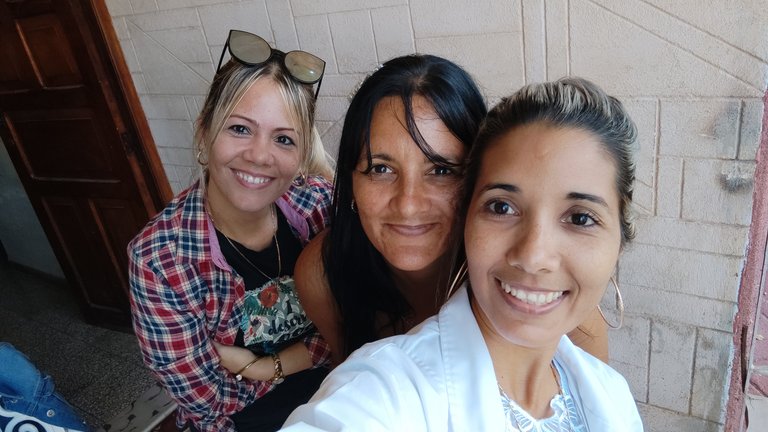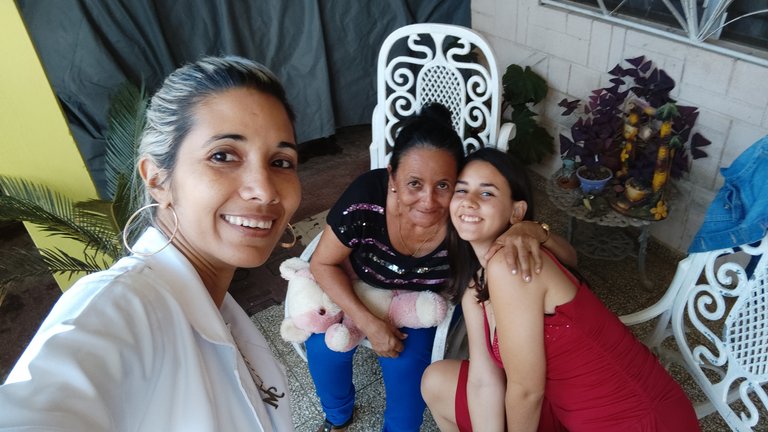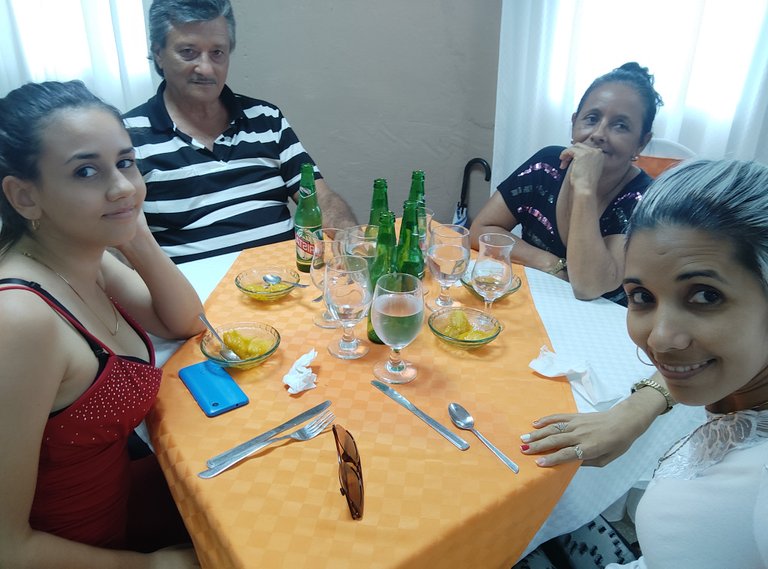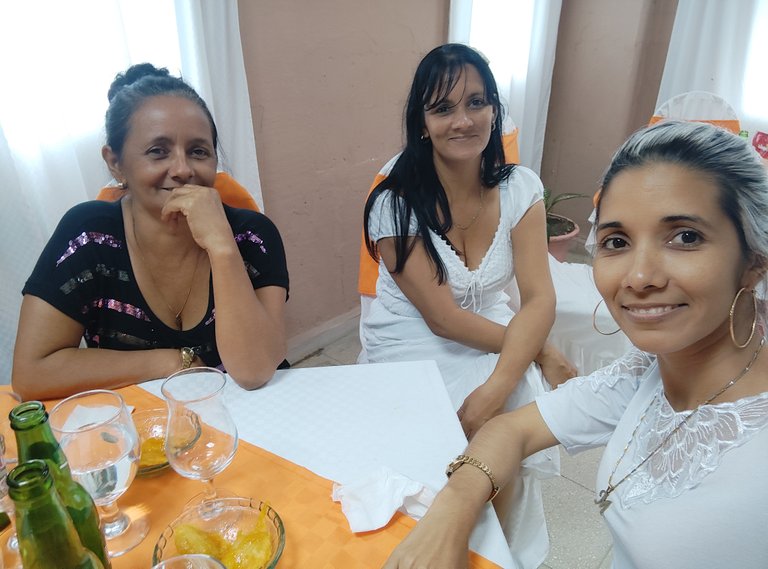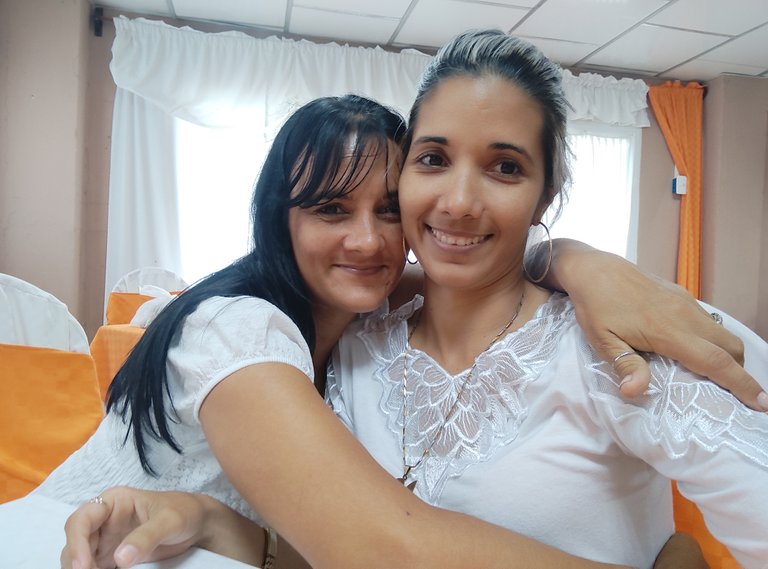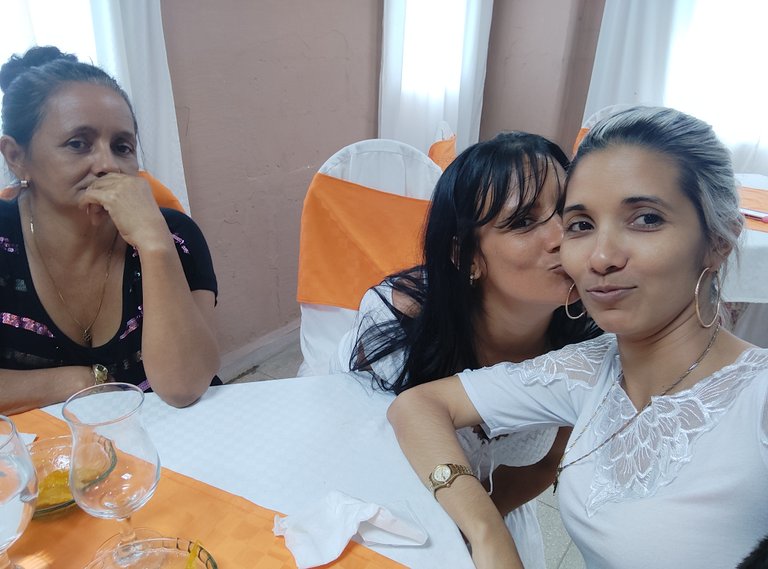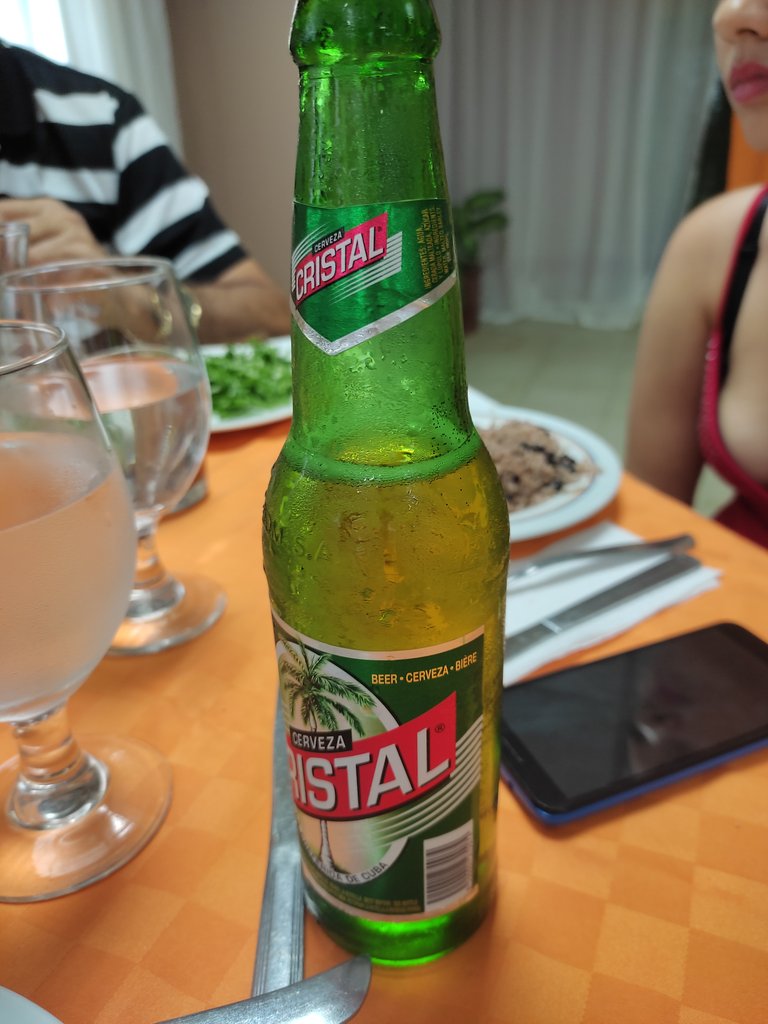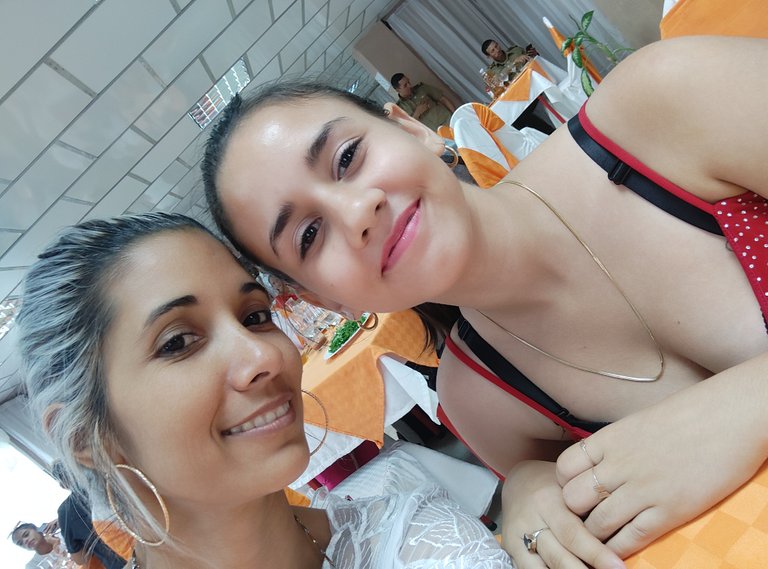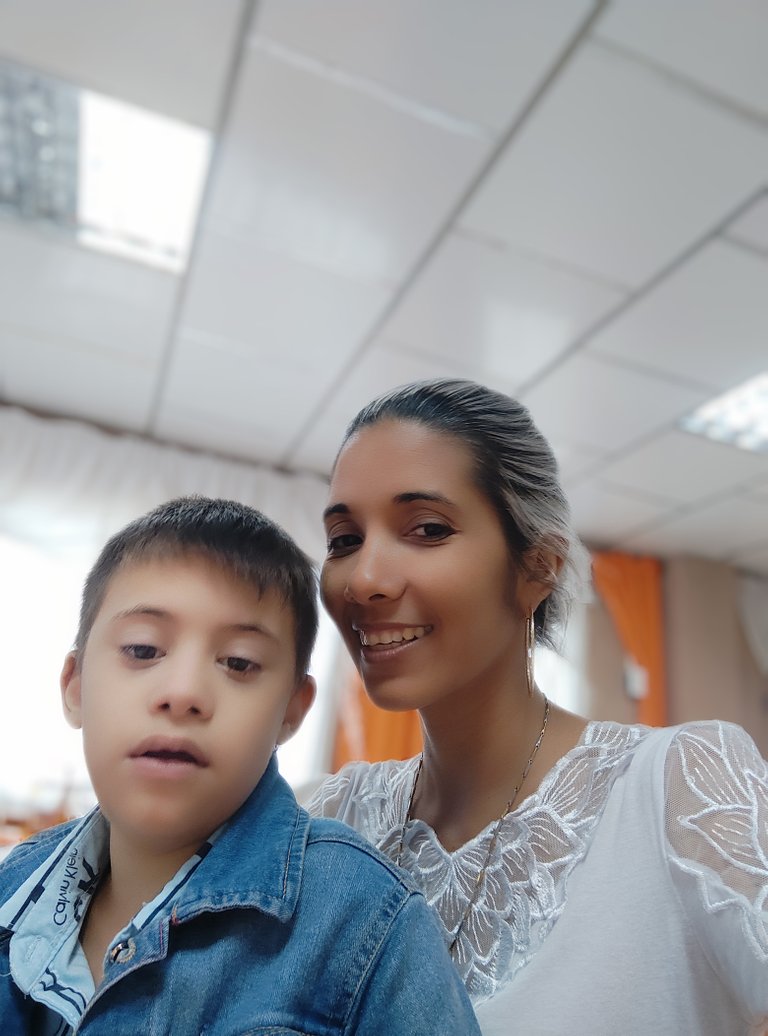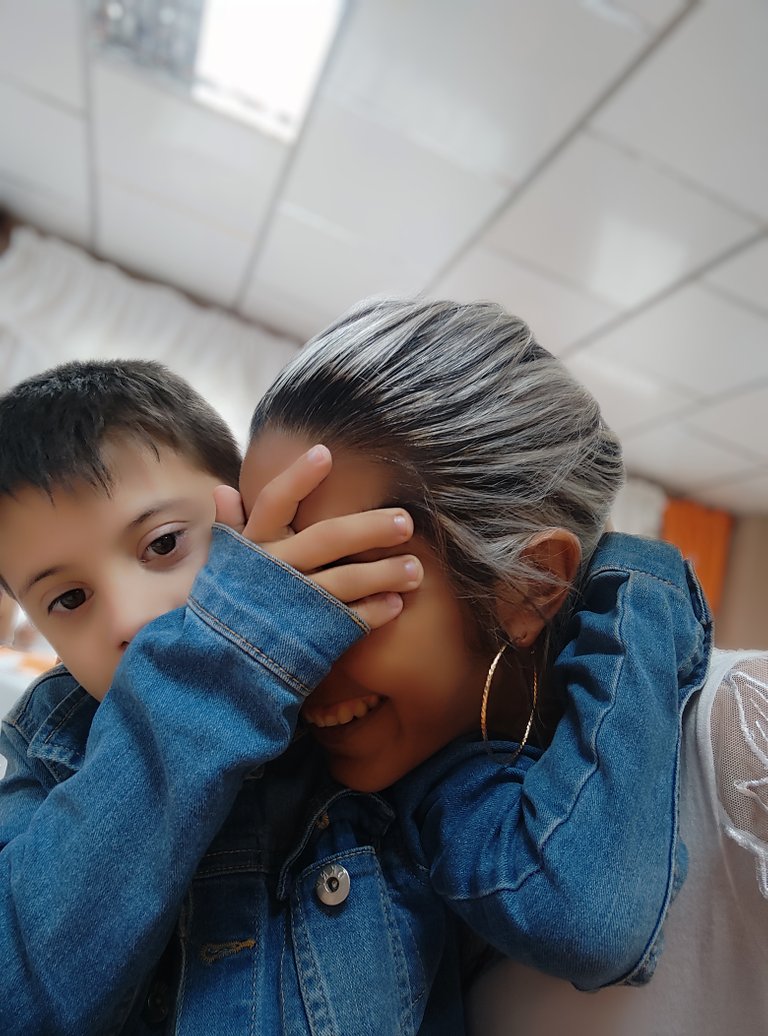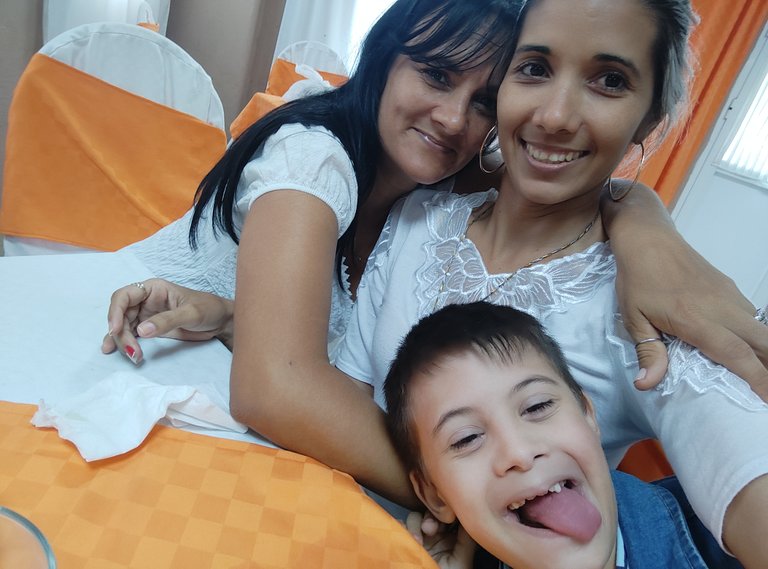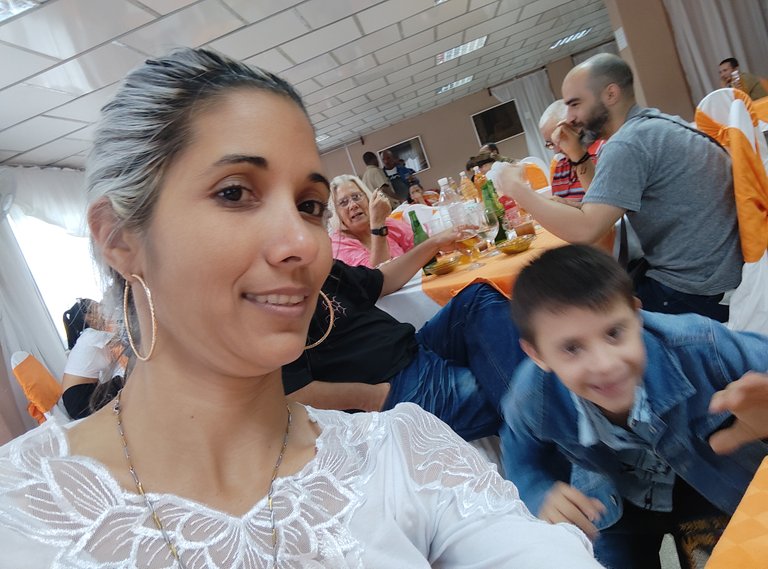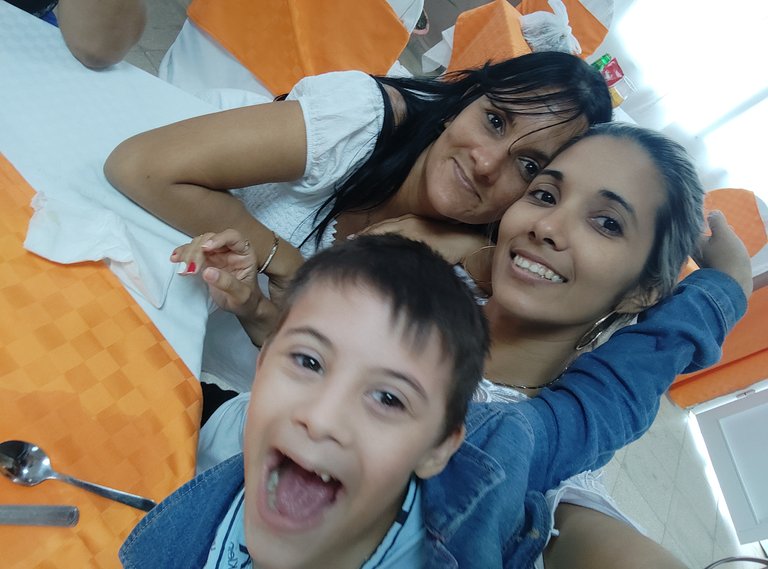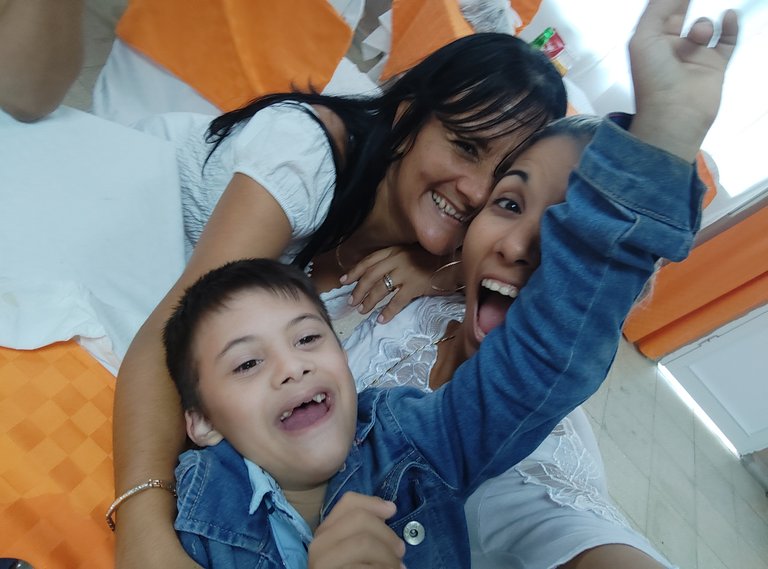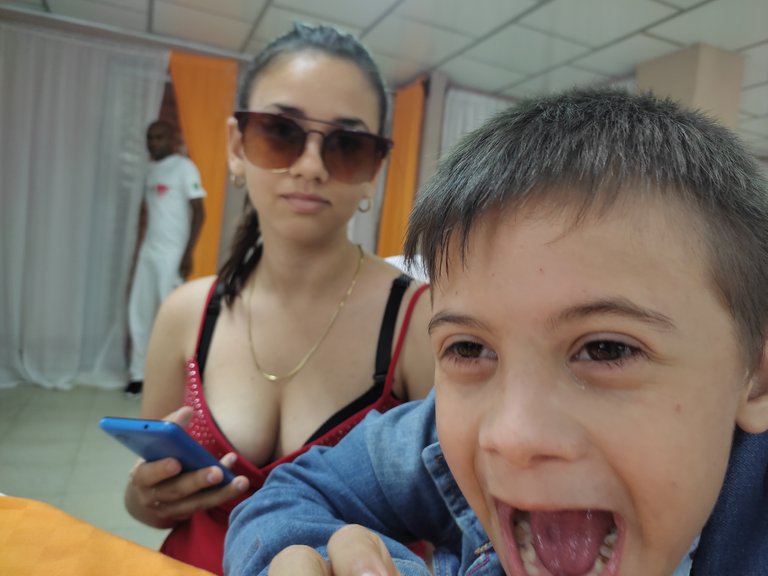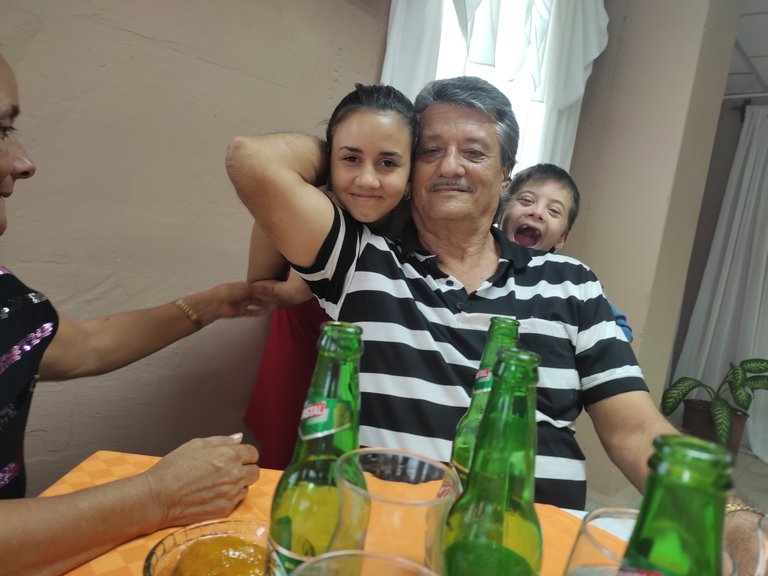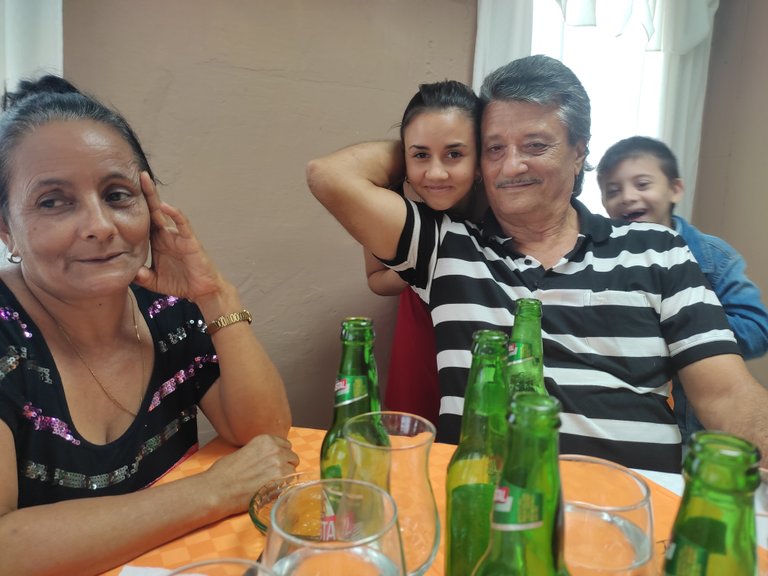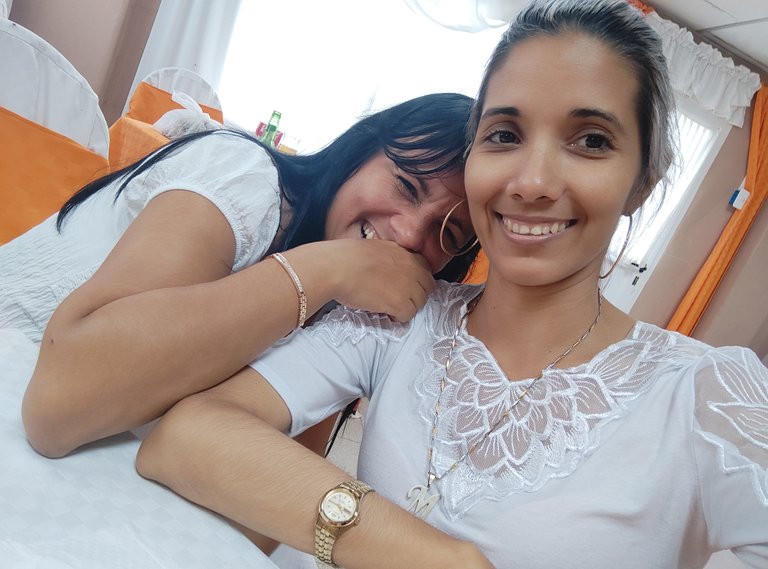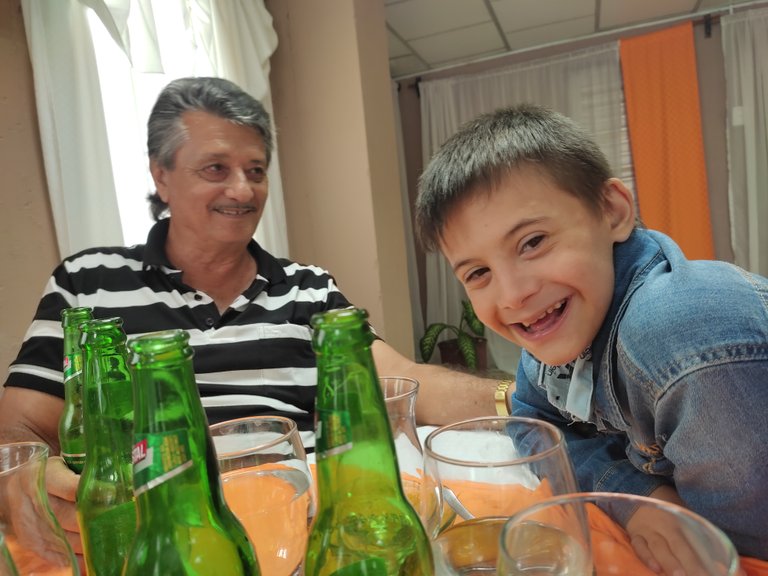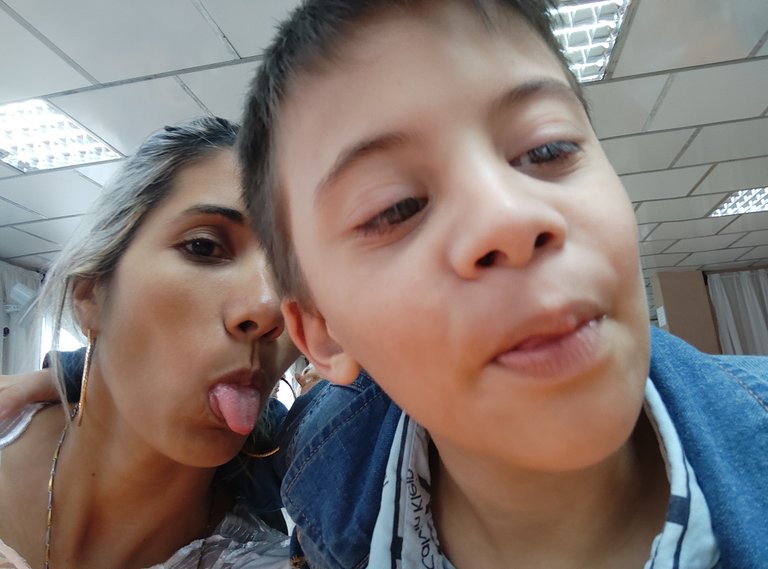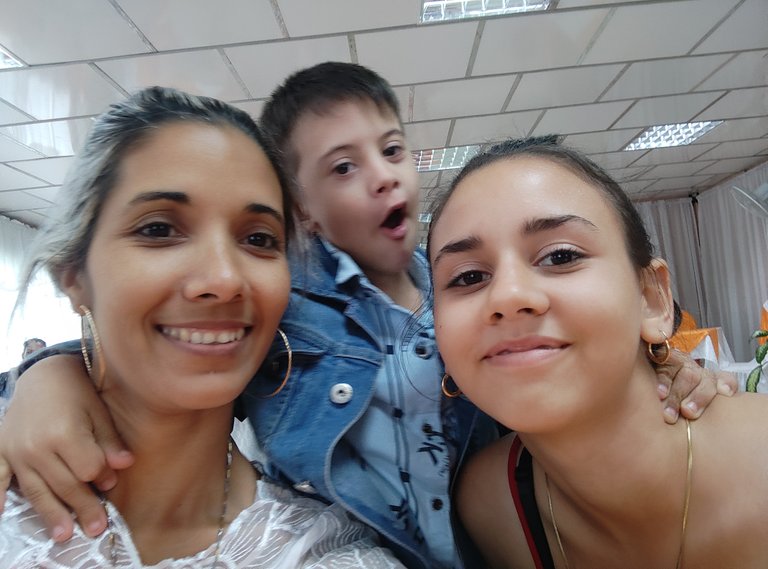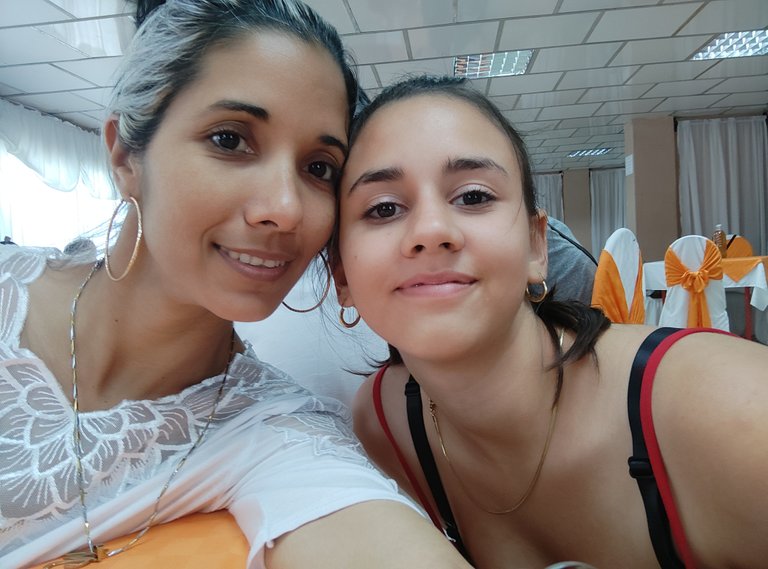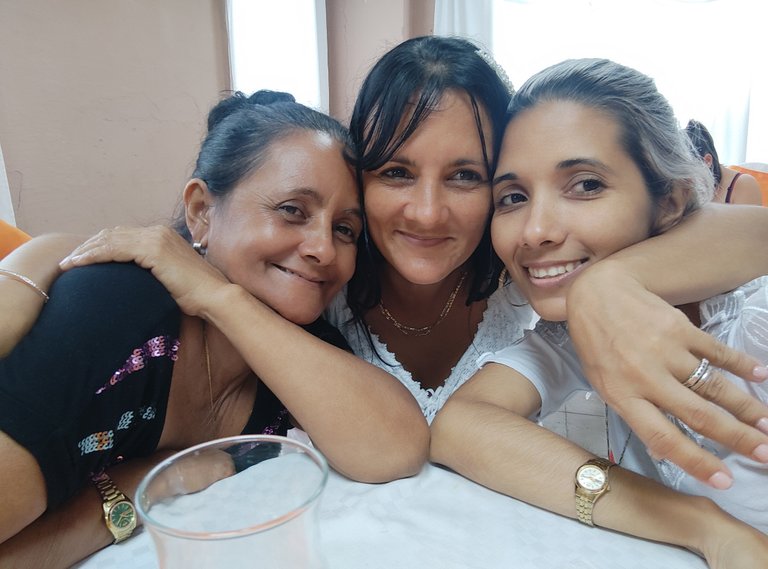 Español
---
---
Hola amigos... Hoy es un día especial para mí. Hoy es el cumpleaños de mi hermana ( la única que tengo) y estoy tan feliz como si fuese el mío.
Mi hermana es 7 años mayor que yo, esa diferencia de edad nos causó problemas en la infancia, pues no queríamos jugar con las mismas personas ni los mismos juegos. Eso hizo que tuviésemos una relación algo tensa.
Ella cursó sus estudios de secundaria donde vivían mis abuelos y yo me quedé con mis padres, a más de 130km de distancia, motivo por el cuál no nos veíamos tan frecuentemente y eso no mejoró nuestros lazos.
En mi etapa de adolescencia tuvimos muchas discusiones ( algo normal entre hermanos jjj) pero a lograr una mayor madurez todo cambió.
Actualmente nuestra relación es la mejor...nos adoramos, aunque somos diferentes física y mentalmente ( como digo yo.. somos..el Yin🖤 y el Yang🤍) tenemos una balanza entre nosotras, lo que le falta a una le sobra a otra....y estamos siempre juntas...para reír y llorar, para los buenos y malos tiempos.
Por eso su cumpleaños me alegra tanto como si yo fuese la que cumpliese año, pues deseo para ella lo mejor del mundo y más, sus hijos se han convertido en los míos y lo que le suceda lo siento como si fuese a mí.
El día de hoy fue un día ejemplar...después de varios años por la Covid, trabajo y que mis padres no suelen salir de visita.... logramos reunirnos todos y celebrar el cumpleaños con un almuerzo familiar...donde la risa, la complicidad, la dicha y al alegría no faltaron.
En este días nos acompañaron los suegros de mi hermana, mis padres, sus 2 hijos y su esposo.....
Pudimos disfrutar de una buena comida, cerveza...y las travesuras de mi sobrino jjj.
Ahí les comparto algunas fotos del día de hoy, espero que las disfruten.
English
---
---
Hello friends... Today is a special day for me. Today is my sister's birthday (the only one I have) and I'm as happy as if it were mine.
My sister is 7 years older than me, that age difference caused us problems in childhood, because we didn't want to play with the same people or the same games. That made us have a somewhat tense relationship.
She attended high school where my grandparents lived and I stayed with my parents, more than 130 km away, which is why we didn't see each other as often and that didn't improve our ties.
In my teenage years we had many arguments (something normal between brothers haha) but when we reached a greater maturity everything changed.
Currently our relationship is the best... we adore each other, although we are different physically and mentally (as I say... we are... the Yin🖤 and the Yang🤍) we have a balance between us, what one lacks, the other has more than enough. ...and we are always together...to laugh and cry, for good times and bad.
That is why her birthday makes me as happy as if I were the one who had her birthday, because I wish her the best in the world and more, her children have become mine and what happens to her I feel as if it were me.
Today was an exemplary day... after several years due to Covid, I work and my parents don't usually go out to visit... we all managed to get together and celebrate the birthday with a family lunch... where laughter , complicity, happiness and joy were not lacking.
On this day, my sister's in-laws, my parents, her 2 children and her husband accompanied us.....
We were able to enjoy a good meal, beer... and my nephew's antics jjj.
There I share some photos of today, I hope you enjoy them.