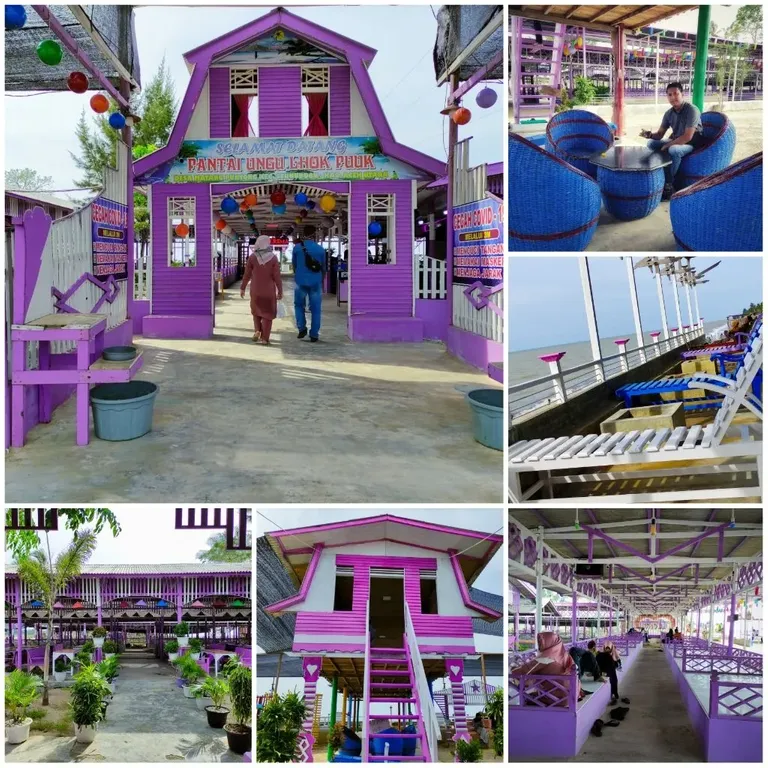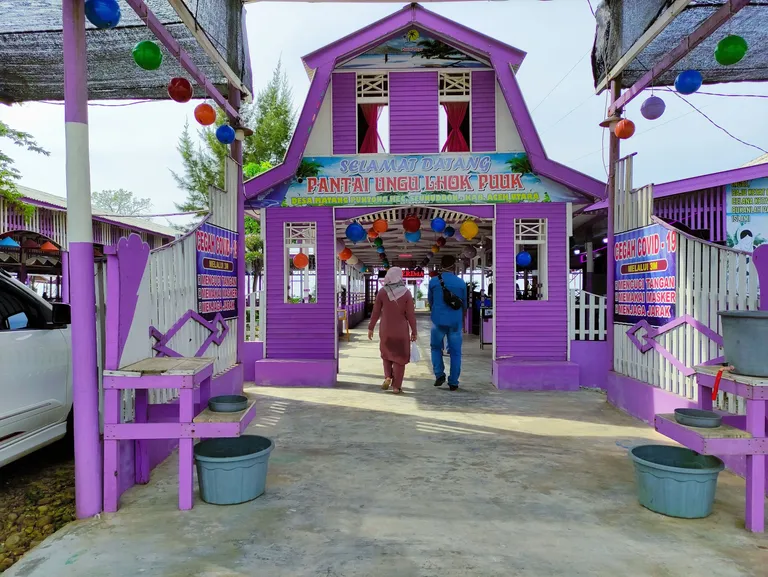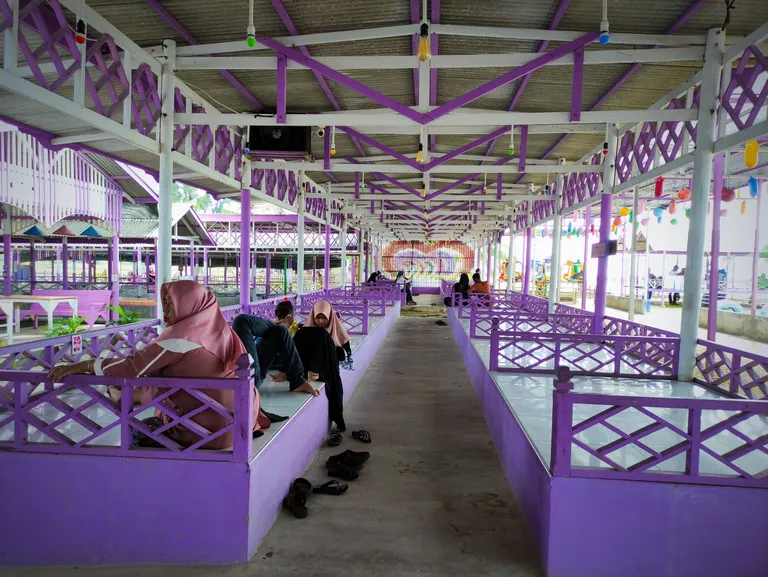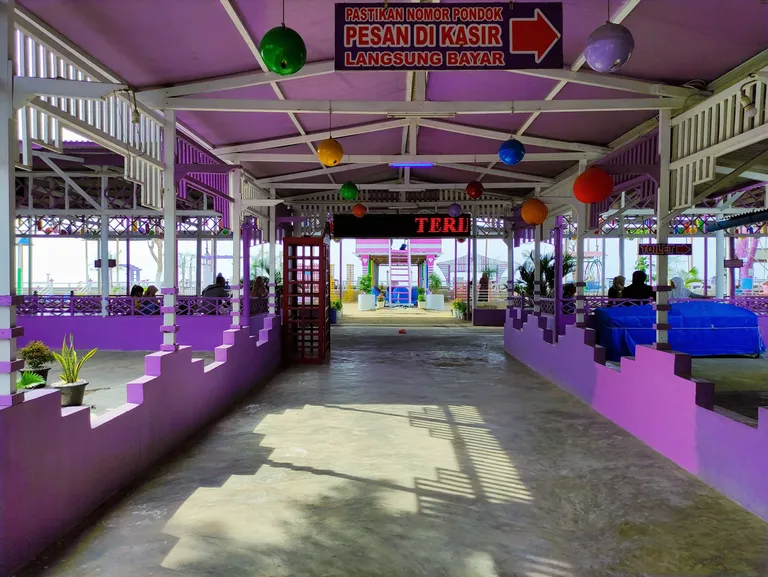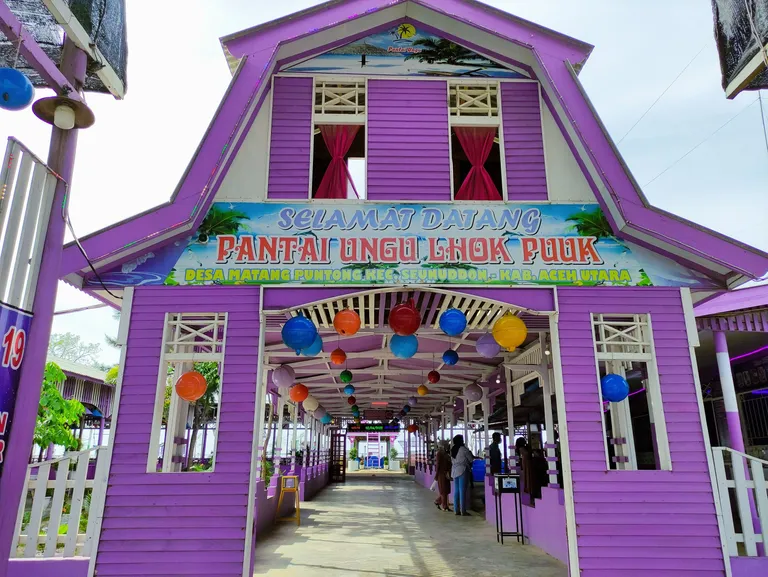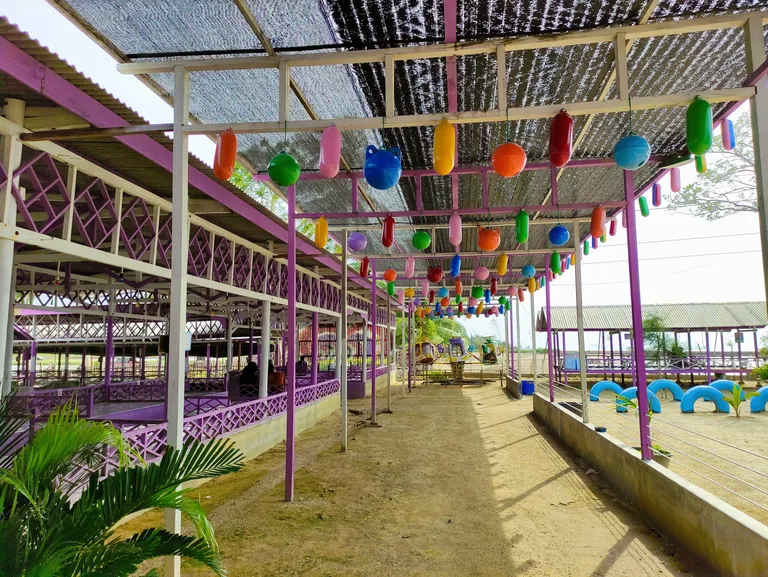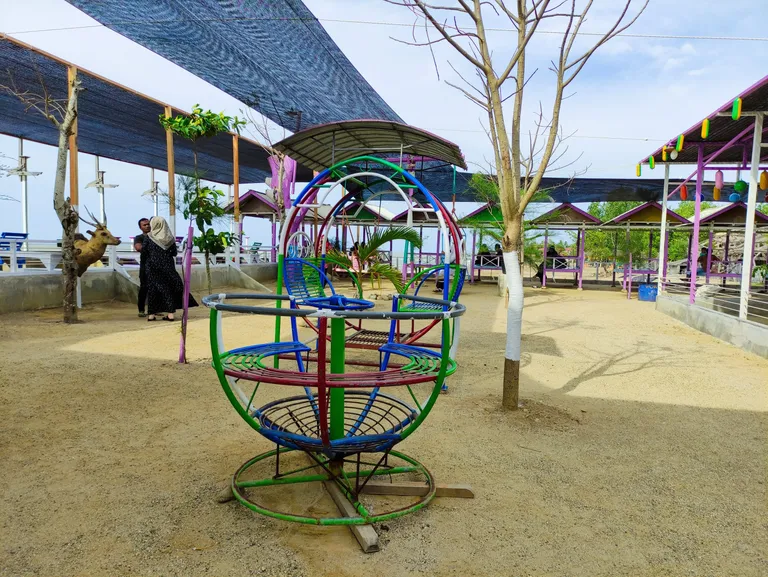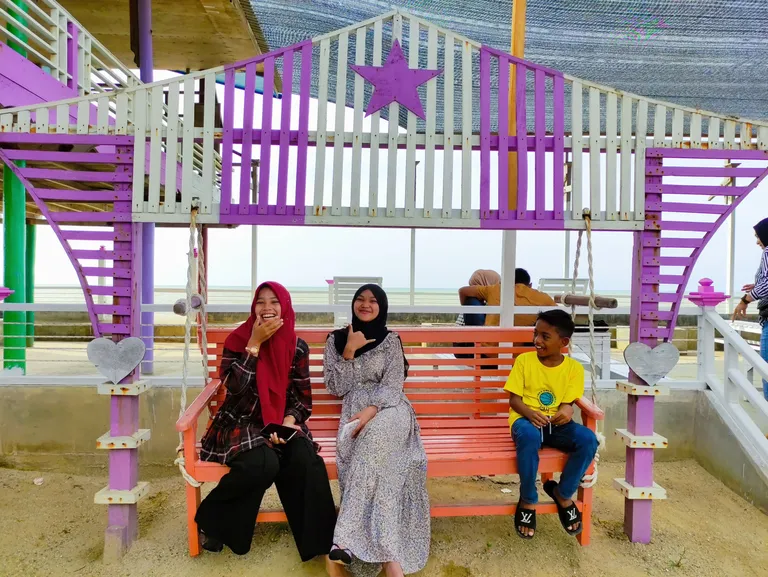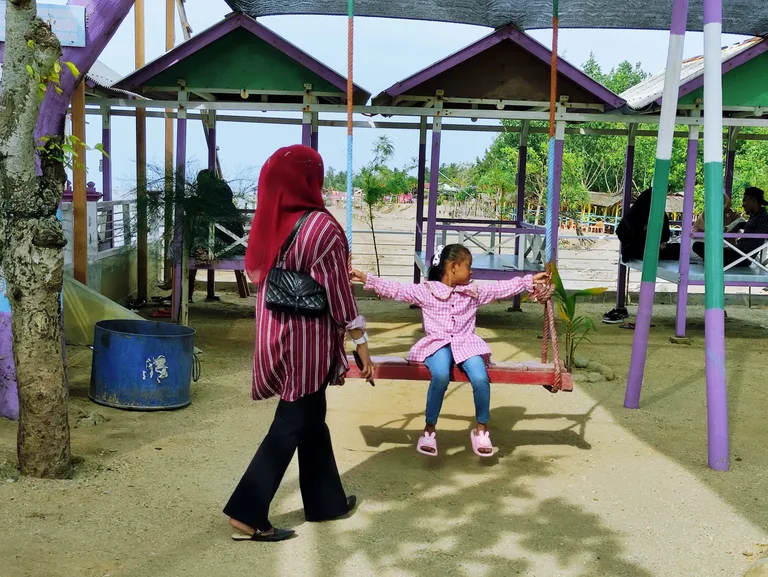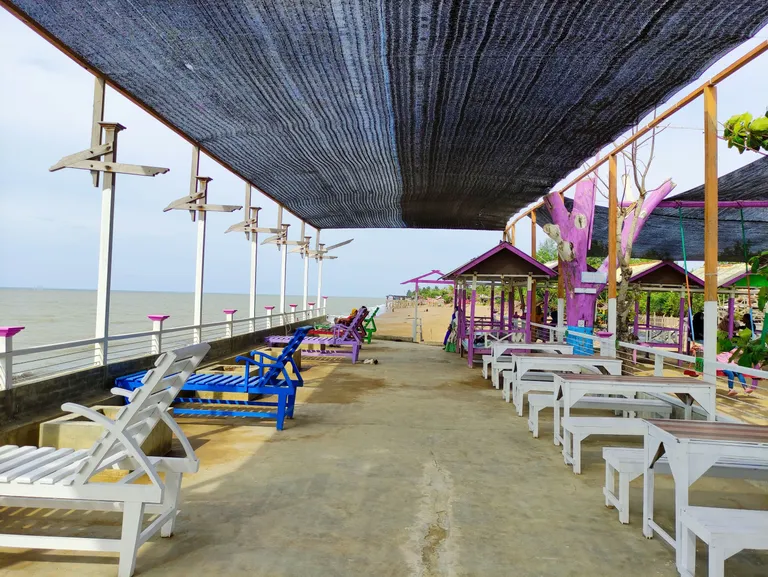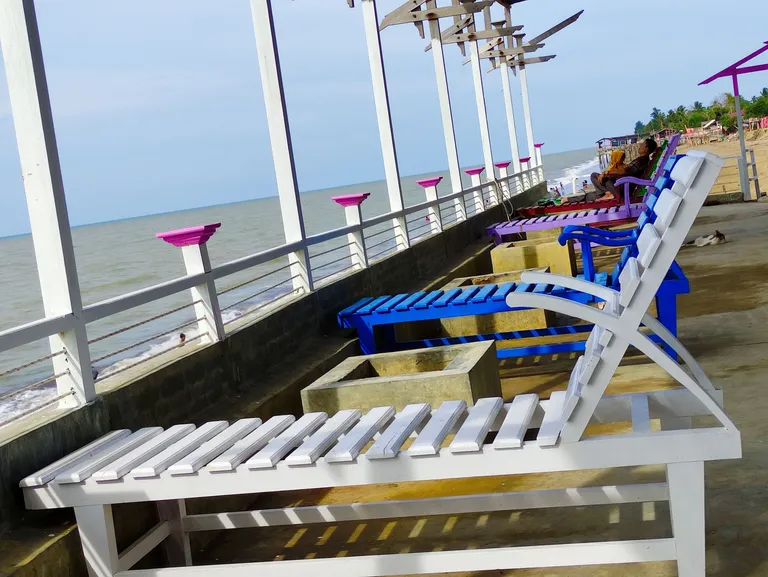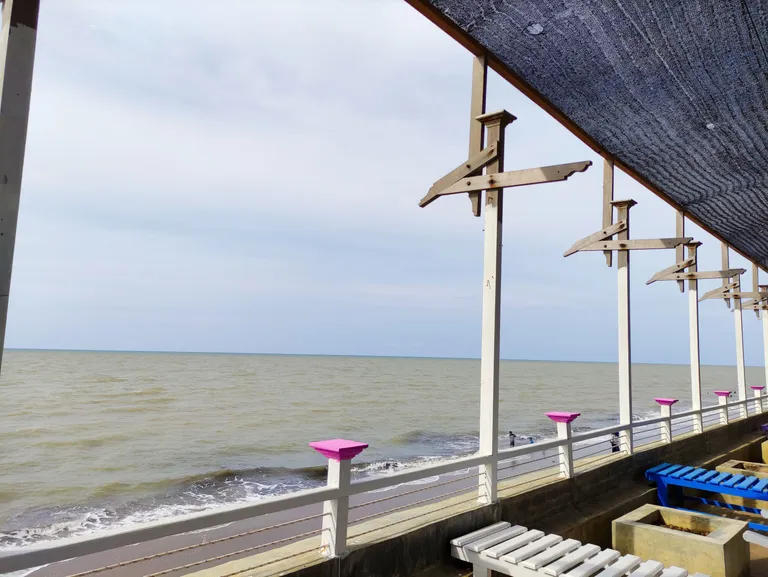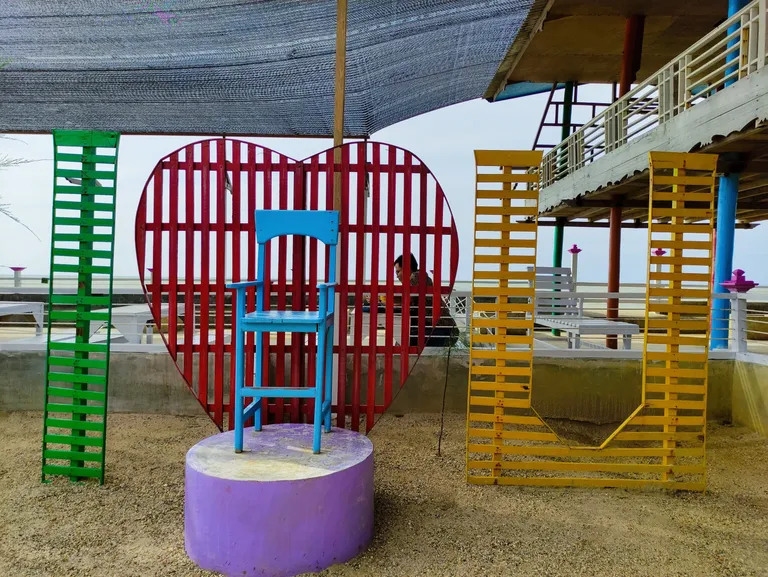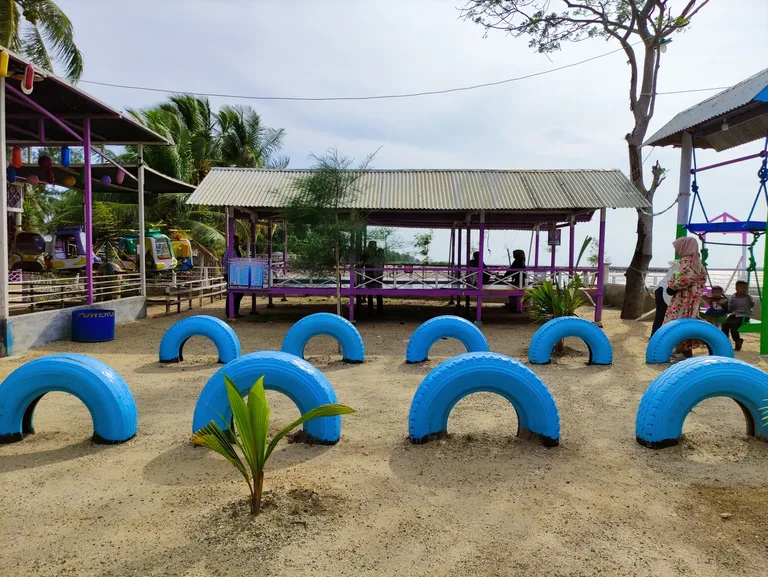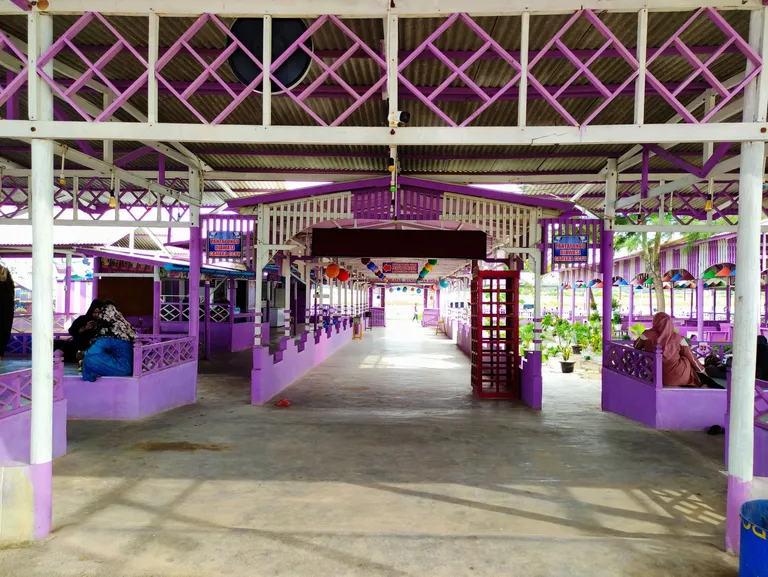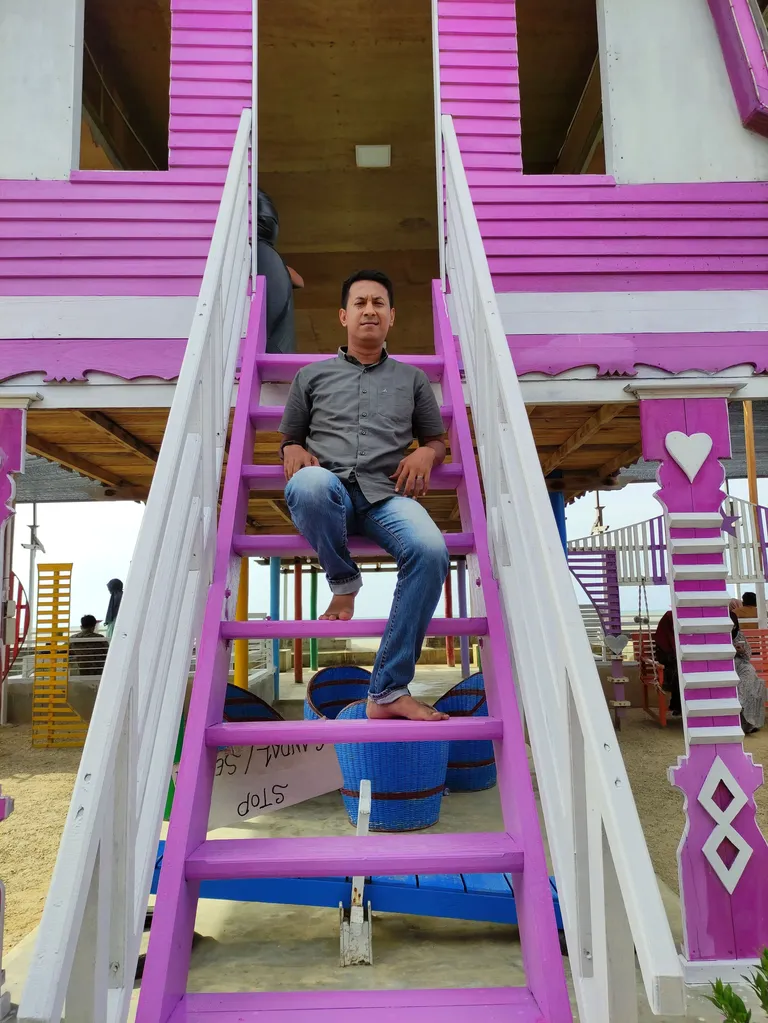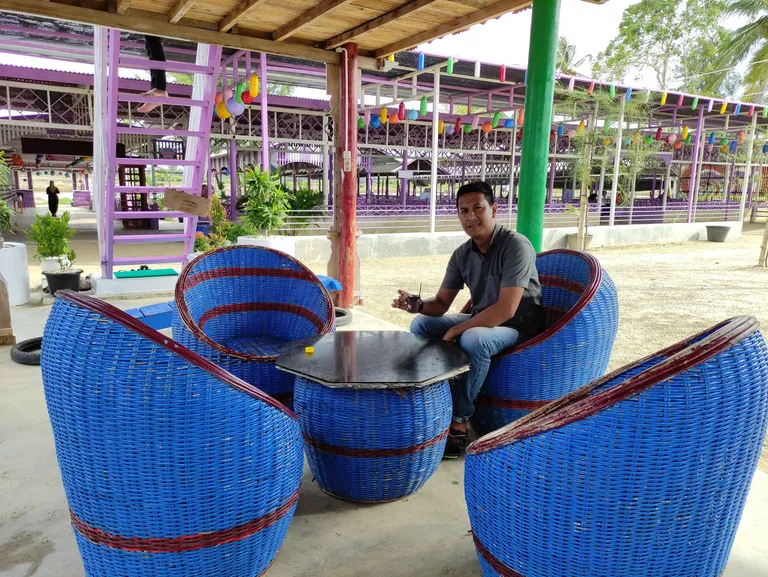 A few days ago me and some friends visited one of the tourist attractions in the area where I live.
This beach area is located in the north aceh area, more precisely in the village of Seunuddon.
The distance to get to the location is about 3 hours away by motorbike which on the way we will find many rice fields that stretch as far as the eye can see.
Many local residents spend their weekends relaxing on the beach, especially on the unggu beach.
I'm a little surprised why people call it the purple beach or maybe the sea water is purple I thought it didn't make sense, it turned out that after I arrived at the location of the caffe building, it was all purple, that's why it was called the purple beach.LoL.. 😁
But in the beach area it looks quite beautiful, in the building there are many places to sit provided for visitors who want to relax, and there are also playgrounds provided for small children.
The location of the unggu beach is very suitable for taking pictures, so it's no wonder that anyone who comes to the unggu beach will surely always take selfies.
If you want to order food, you don't need to worry because here there are many special dining menus available, such as grilled fish, fried shrimp, fried noodles and various other food menus are also available.
My opening drink was coffee so once I arrived the first thing I ordered was coffee.
Enjoying a cup of coffee on the beach with the wind blowing makes my heart at peace.
Although this trip took 3 hours of travel which made my hands sore, but all of that paid off with the beautiful atmosphere of the unggu beach.
This is the story of my trip to the unggu beach, I hope you all like it.
---
For the best experience view this post on Liketu