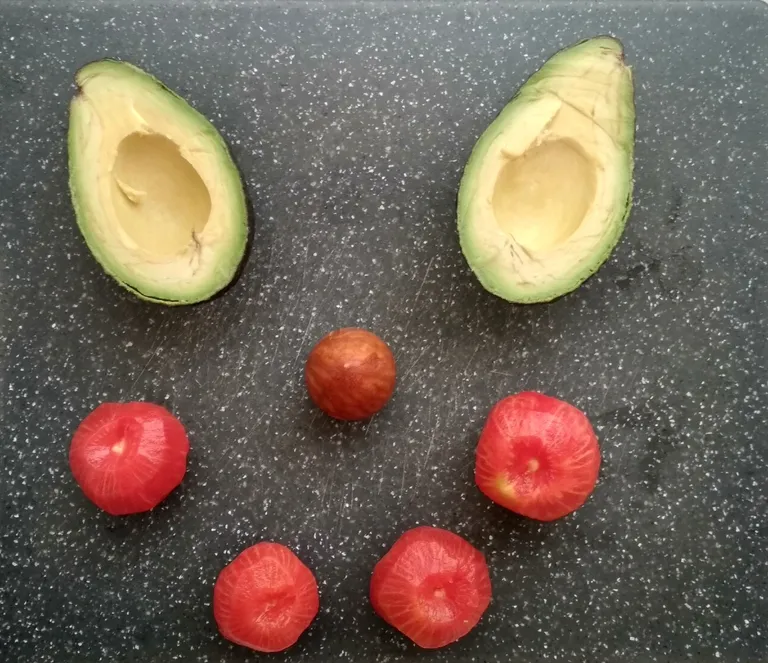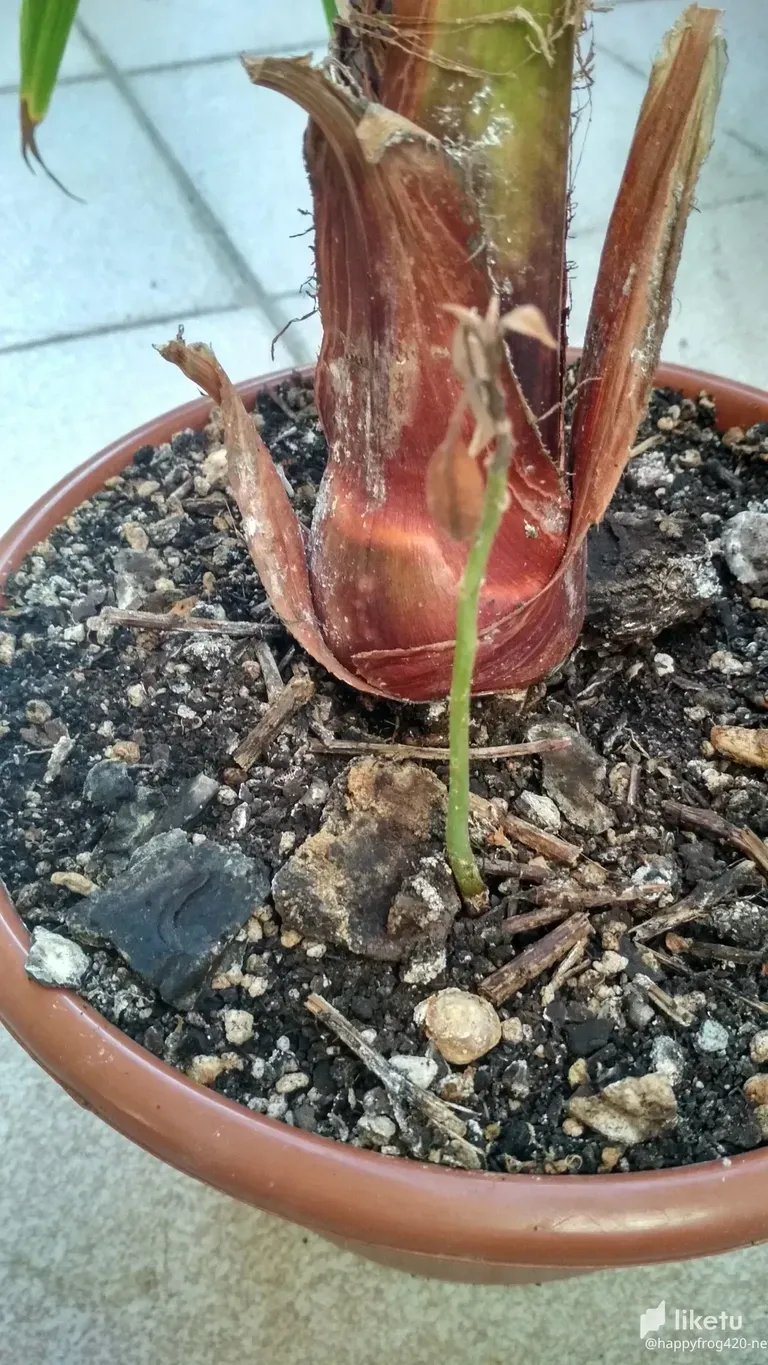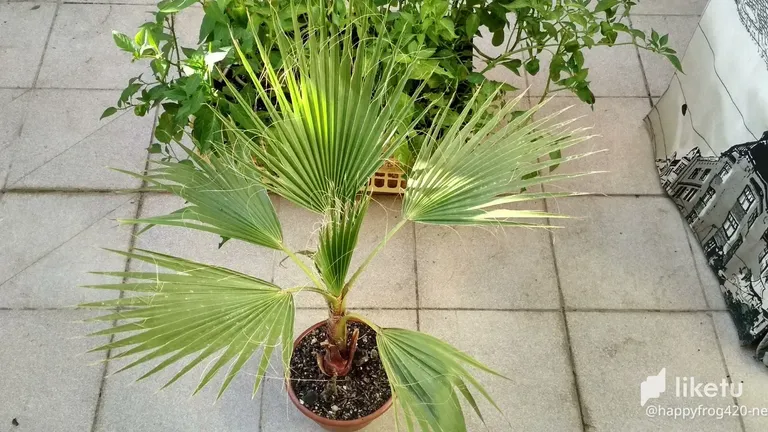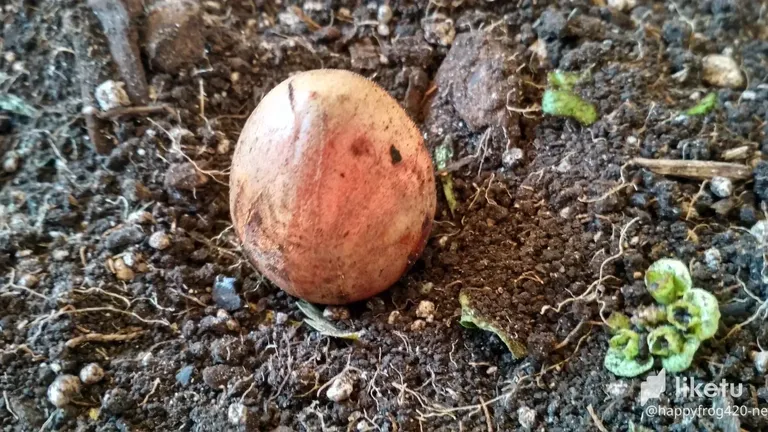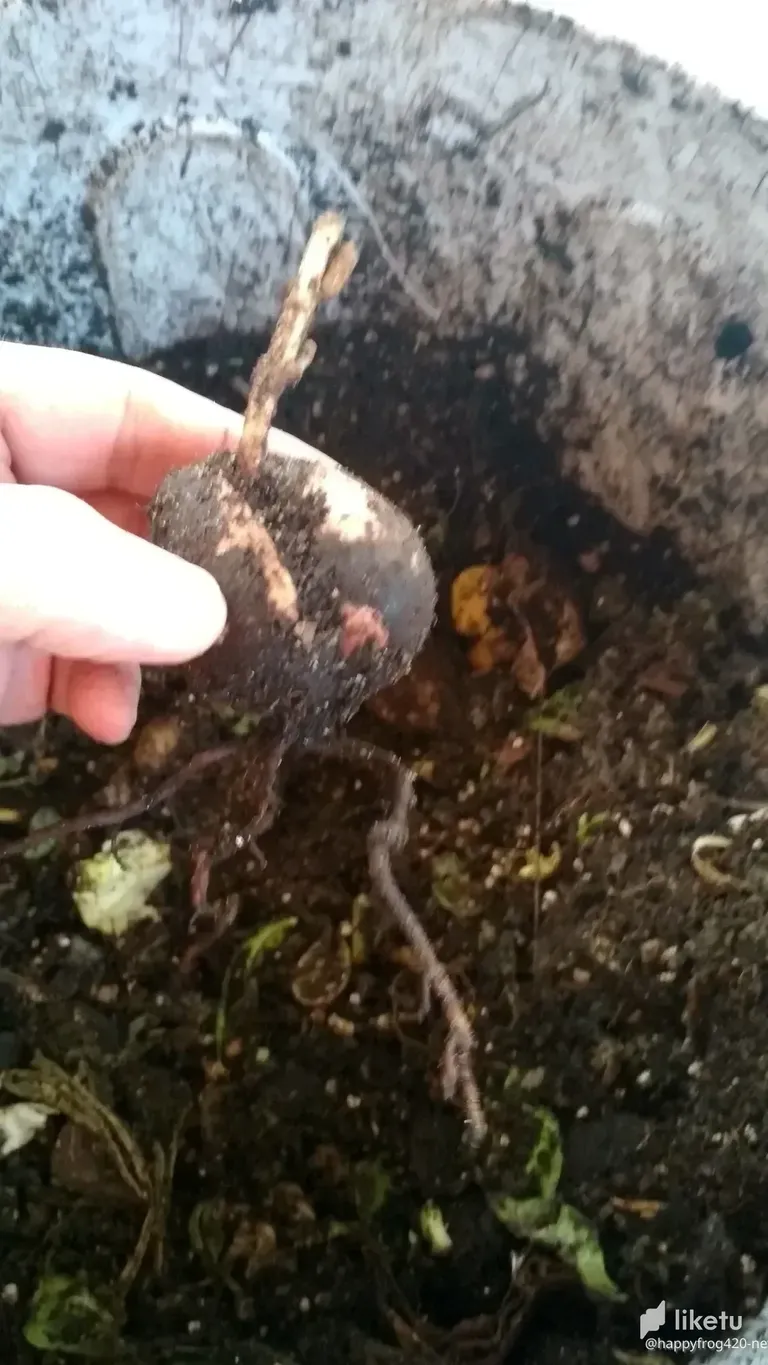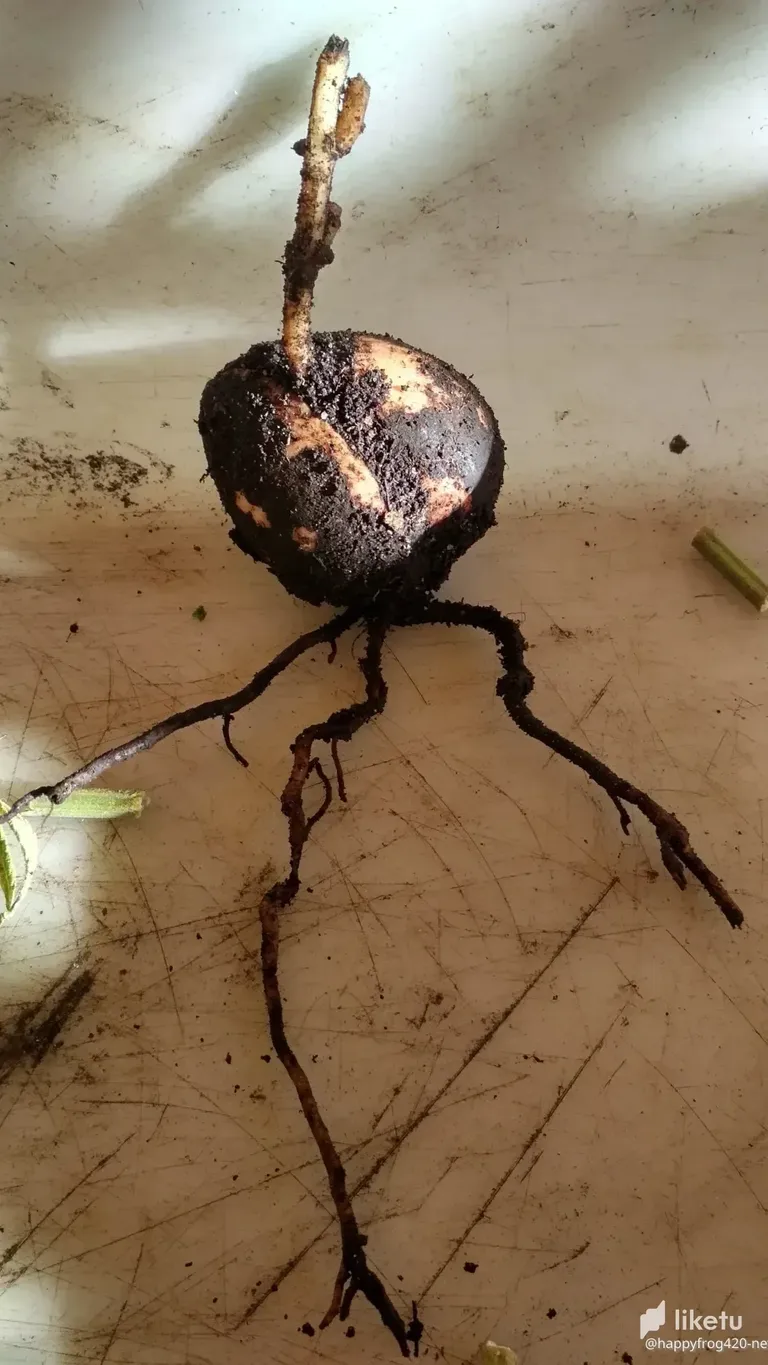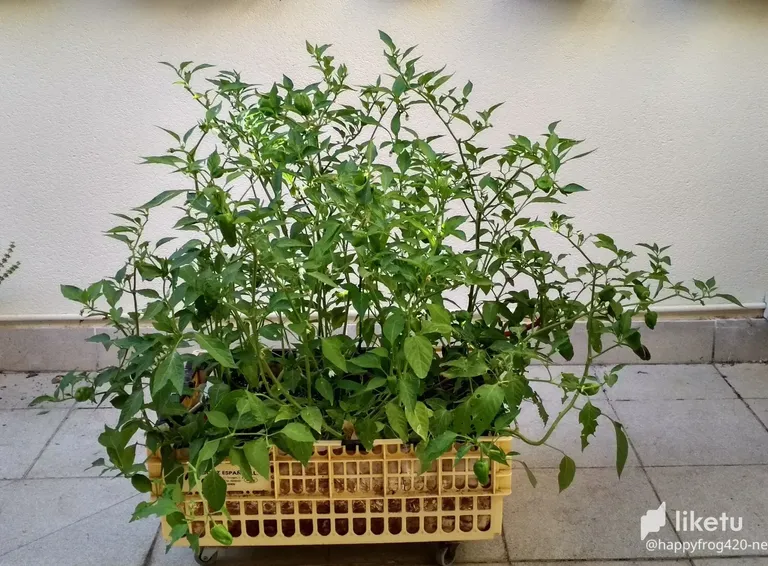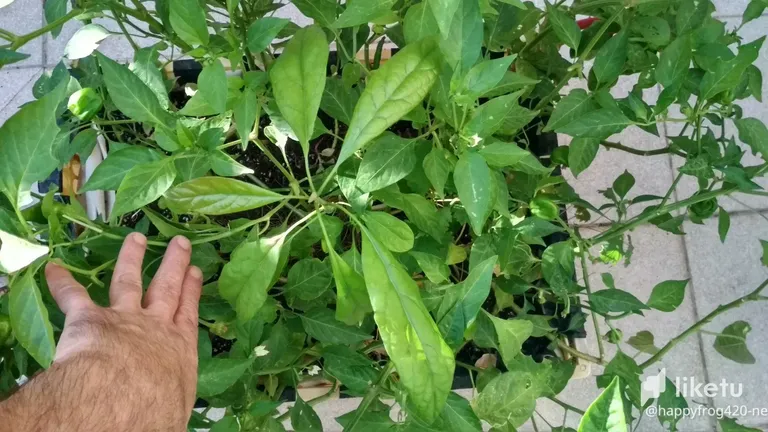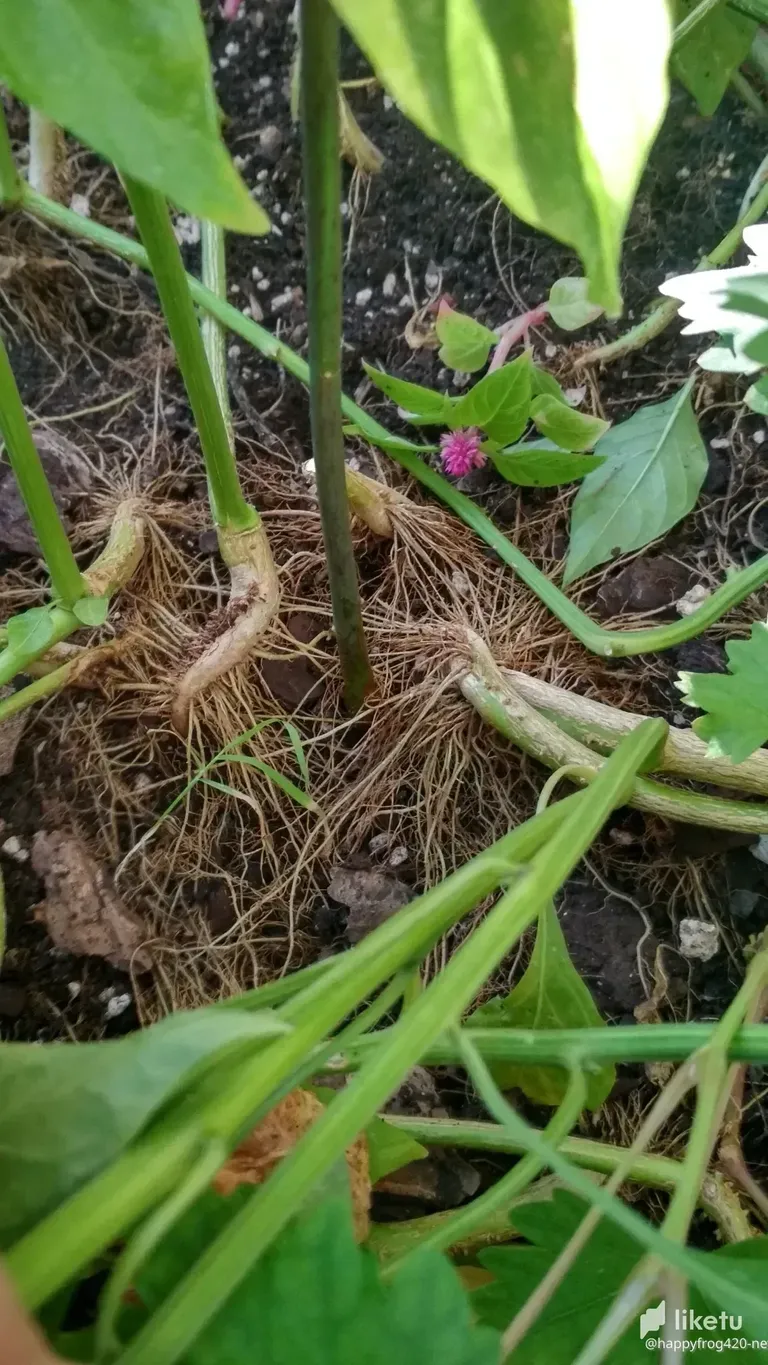 Greetings to everyone. In my country, Spain, avocados have been successfully grown for some years now due to the increase in global temperature, before the climate did not allow it. Specifically in the province where I live, Alicante, there are several municipalities that grow avocados and it is easy to find them in stores, supermarkets and local restaurants. Today, for example, we made guacamole with some local avocados.
I have been trying to have a potted avocado for a while now. I manage to germinate the seed but none survive the first winter. That is if it makes it, because the one next to the palm tree doesn't seem to make it through the winter.
To germinate the seed I don't do anything special. I put the stones in the composter and some germinate in the same composter and others germinate later in the pots.
I saw the avocado today. Since it is among all the peppers I hadn't seen it. It's the biggest one I've ever had. Let's see if I can get this one to survive the winter. I don't think I'm going to change pots until next spring. Let's see if I have any luck.
I hope you liked it and see you next post.
Translated with www.DeepL.com
Saludos a todo el mundo. En mi país, España, hace ya algunos años que se cultiva con éxito el aguacate debido al aumento de temperatura global, antes el clima no lo permitía. Concretamente en la provincia de donde vivo, Alicante, hay varios municipios que cultivan aguacate y es fácil encontrarlos en las tiendas, supermercados y restaurantes locales. Hoy, por ejemplo, hemos hecho guacamole con unos aguacates locales.
Hace tiempo que estoy intentando tener un aguacate en maceta. Consigo germinar la semilla pero ninguno sobrevive al primer invierno. Eso en el caso de que llegue, porqué el que está junto a la palmera parece que no va a llegar al invierno.
Para germinar la semilla no hago nada especial. Hecho los huesos en el compostador y algunos germinan en el mismo compostador y otros lo hacen después en las macetas.
El aguacate lo he visto hoy. Como está entre todos los pimientos no lo había visto. Es el más grande que he tenido. A ver si consigo que este sobreviva al invierno. Creo que no lo voy a cambiar de maceta hasta la primavera que viene. A ver si hay suerte.
Espero que te haya gustado y hasta la próxima publicación.
---
For the best experience view this post on Liketu