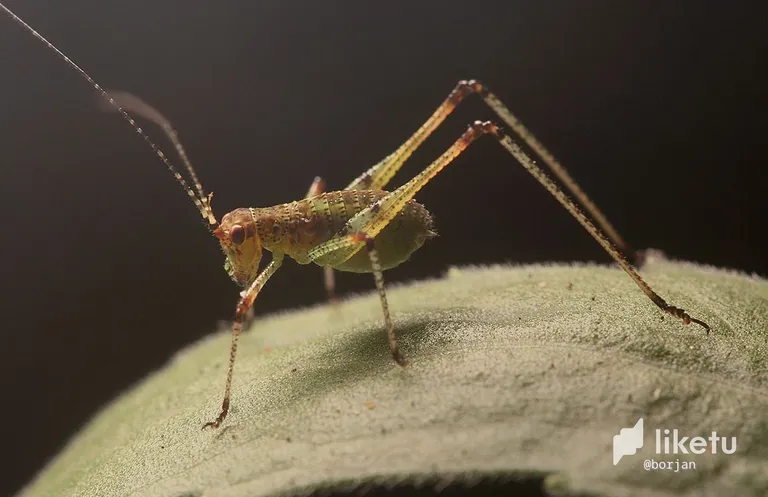 This is the nymph, a young, wingless version, of the Phaneroptera nana bush-cricket.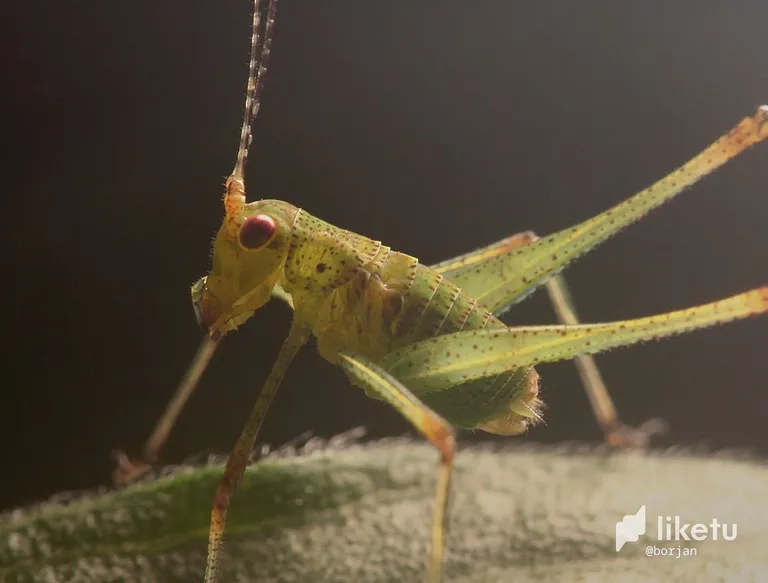 Here you can see another nymph of the same species. This one's colors are slightly different, with less brown on the prevalently green surface.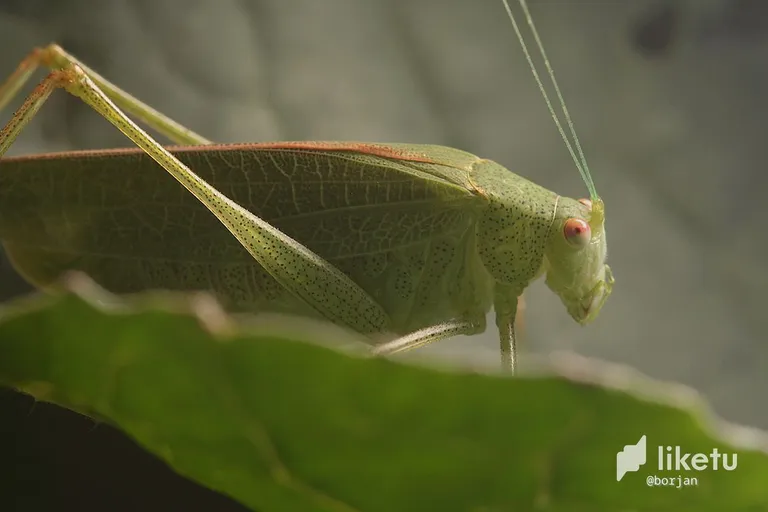 Not far from there, I photograph an adult. It looks like a giant compared to the young nymphs.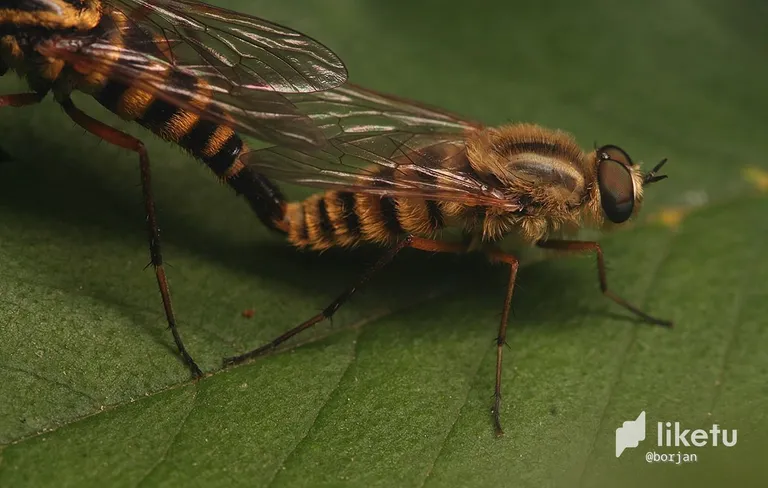 Here you can see one and a half of the two flies from the title.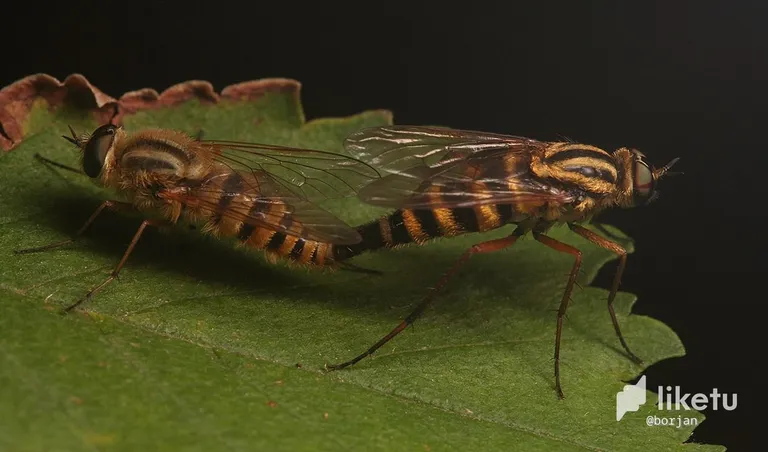 Thereva aurata is the name of this species from the Therevidae family.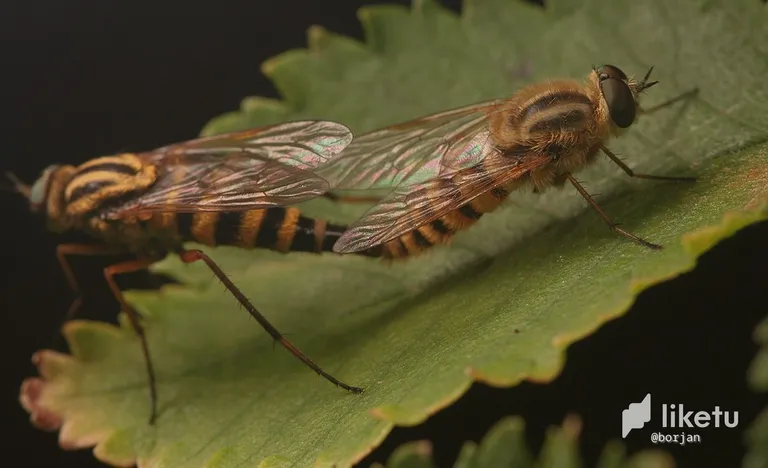 Flies from this family are commonly known as Stiletto flies.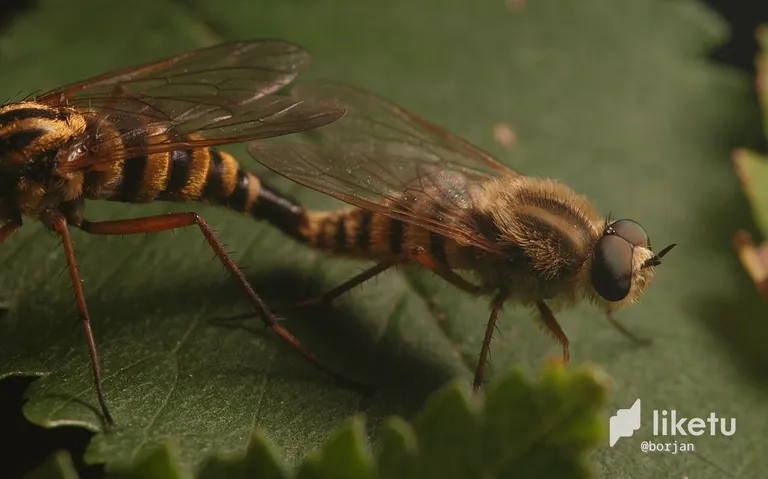 The larvae live a predatory life, while the adults feed mainly on nectar, honeydew, and pollen.
Once upon a time, in 2009 to be more precise, while wandering through the woods not far from my hometown, I came across some insects and I took a couple of photographs that are now, more than a decade later, ready to become a part of this post. With that said in this part of the editor, I'll proceed to write a few more sentences in the caption editor under the pictures.
---
For the best experience view this post on Liketu