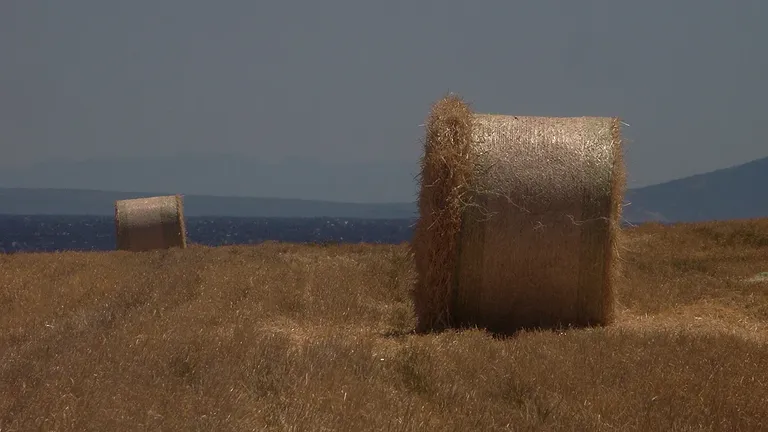 Here you can see the hay balls on one of the coastal meadows situated a couple of kilometers from the village of Liznjan. It's a lovely area where agriculture and tourism coexist in relative harmony.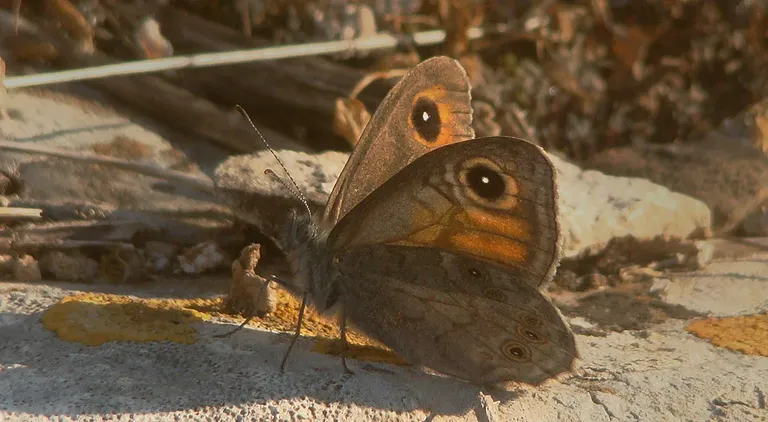 This butterfly, the Lasiommata maera, was photographed on the coastal rocks not far from there.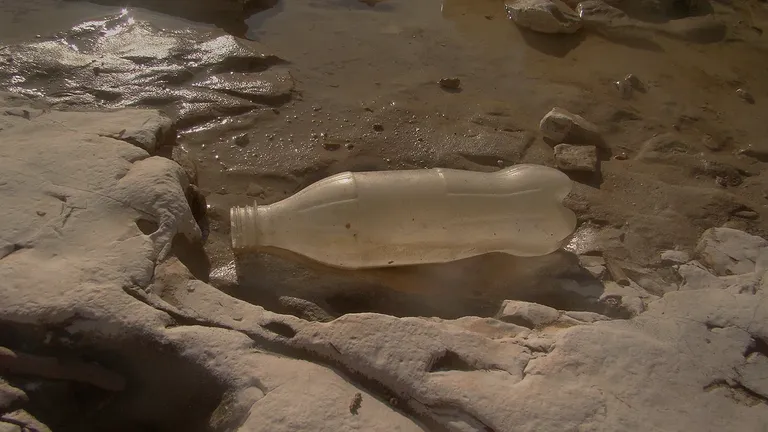 Here you can see another interesting inhabitant of that coastal ecosystem. An old Coca-Cola bottle that has lost its label and was embellished by salt sediments.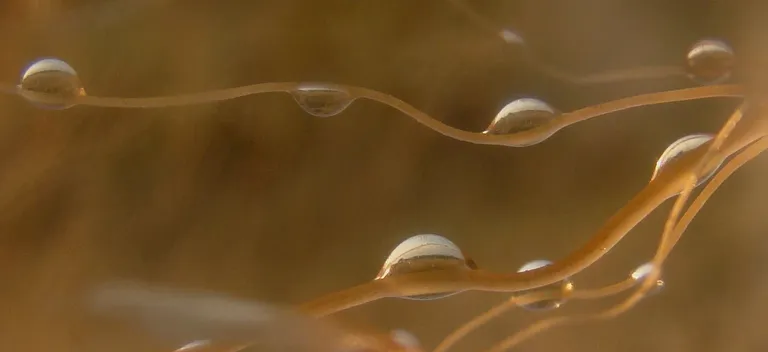 The summer days in this area are usually hot and dry, but early morning can sometimes bring an abundant dew that doesn't last long.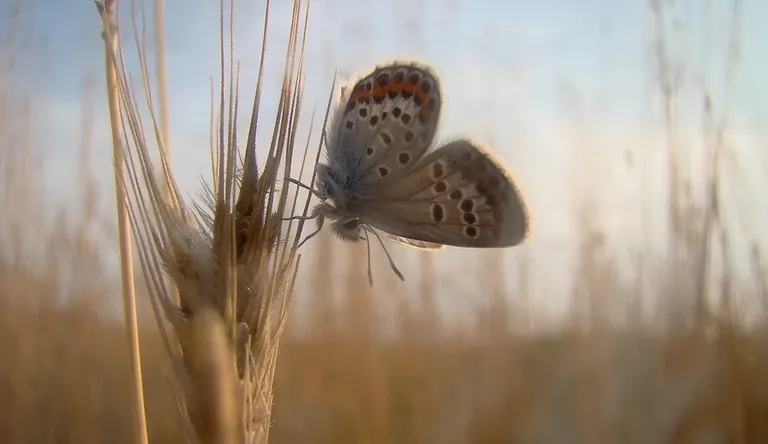 Here you can see another butterfly. The Plebejus argus. In the following photograph ...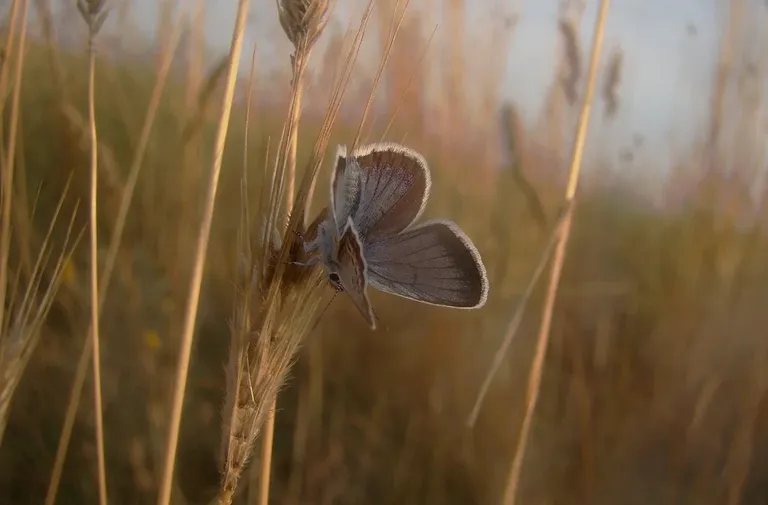 ... you can take a look at the upper surface of its wings and get a more complete picture.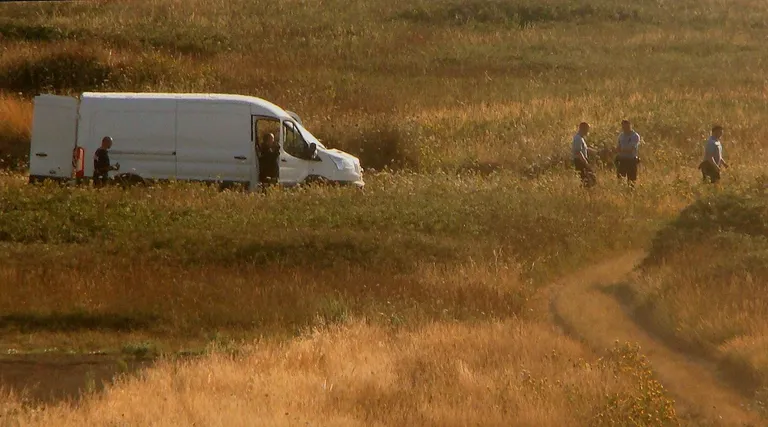 On one of those hot summer days of 2010, I saw a bunch of cops on that stretch of coastline. I don't know what was their business there.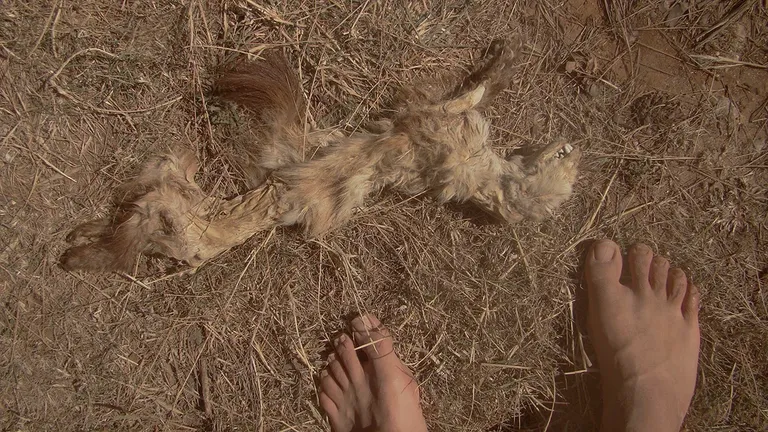 On another occasion, also during the summer and also in 2010, I came across a dead marten on the dusty road that leads along the coastline.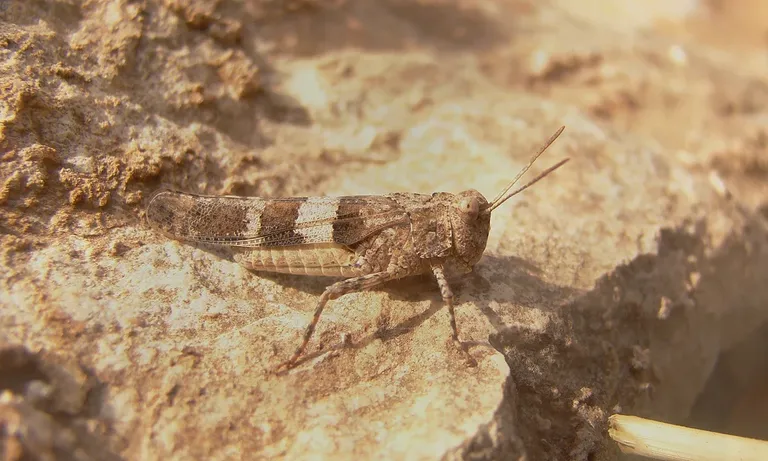 Here you can see a grasshopper. I mean, you can barely see it because it has a great camouflage on the coastal rocks and dried-out vegetation. Oedipoda caerulescens is the name of this interesting species.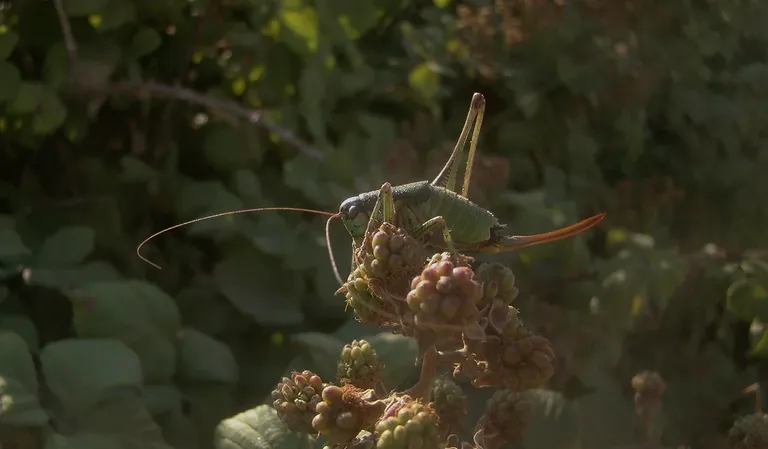 I decided to close the post with a greener shot. This bushcricket, the Eupholidoptera schmidti, was photographed on the blackberry shrubs near the sea. These plants add a bit of green to the blues and yellows of the summer scenery.
A couple of hours ago, while exploring some old folders on yet another hot & sunny day of the current summer, I came across some old shots from 2010 that could have as well been taken today. The colors and the overall atmosphere are the same. The only difference comes from the equipment used to take those photographs. I had a small, compact camera on that occasion, so the pictures shown in this post are more grainy and messy than usual.
THAT'S ALL. AS ALWAYS IN THESE POSTS ON HIVE, THE PHOTOGRAPHS ARE MY WORK.
---
For the best experience view this post on Liketu