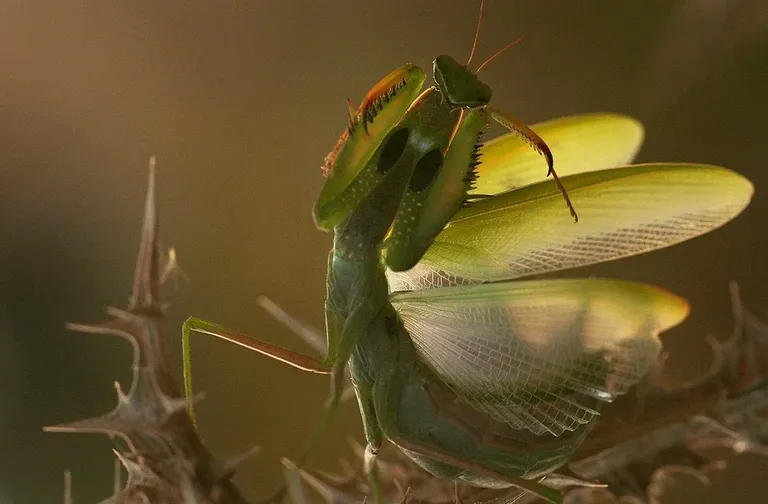 In this opening picture, you can see an adult female in a defensive pose. The black markings on the forelegs are prominent in this pose and make the mantis look like the head of some strange creature.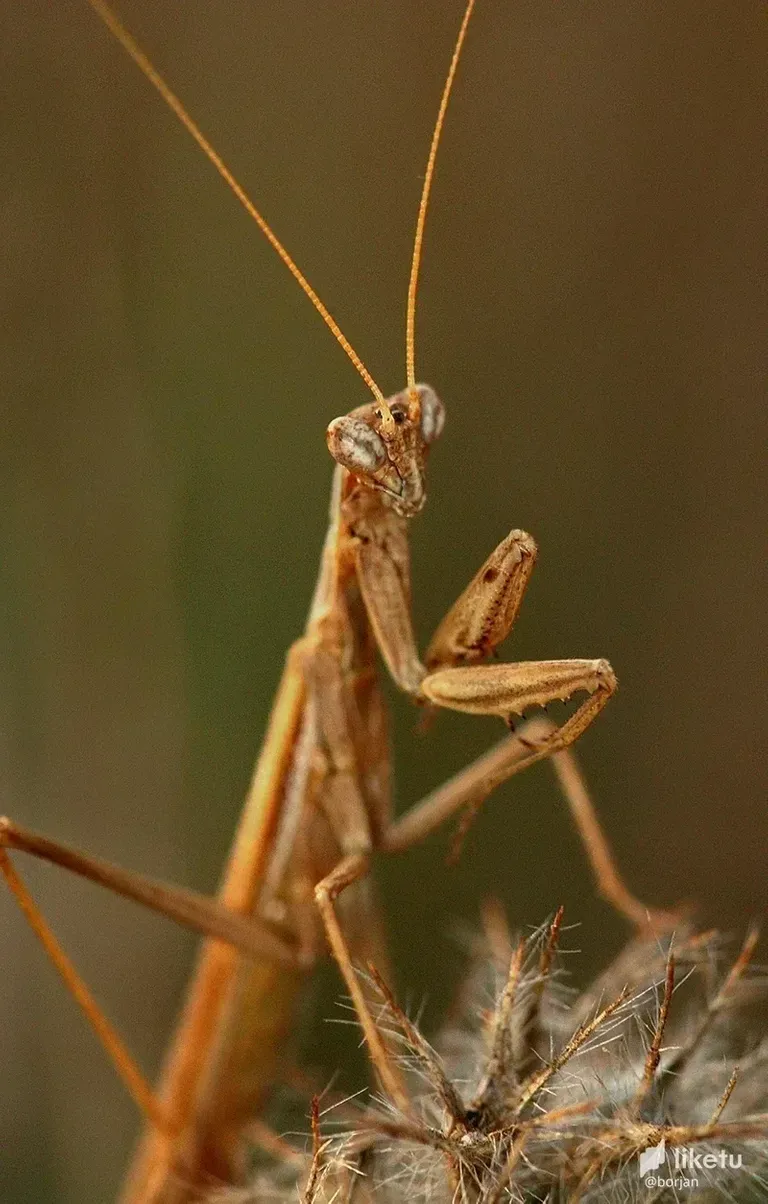 This is the slender male with long antennae. Both males and females can be green or brown in a nice variety of shades.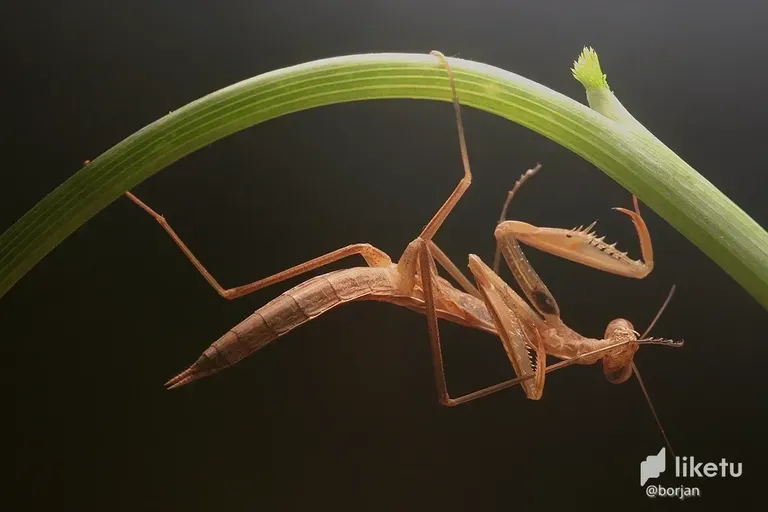 Here you can see a brown, wingless nymph. The mantis in this photograph is cleaning its feet. It's important to keep them clean to be able to stick to vertical and slippery surfaces.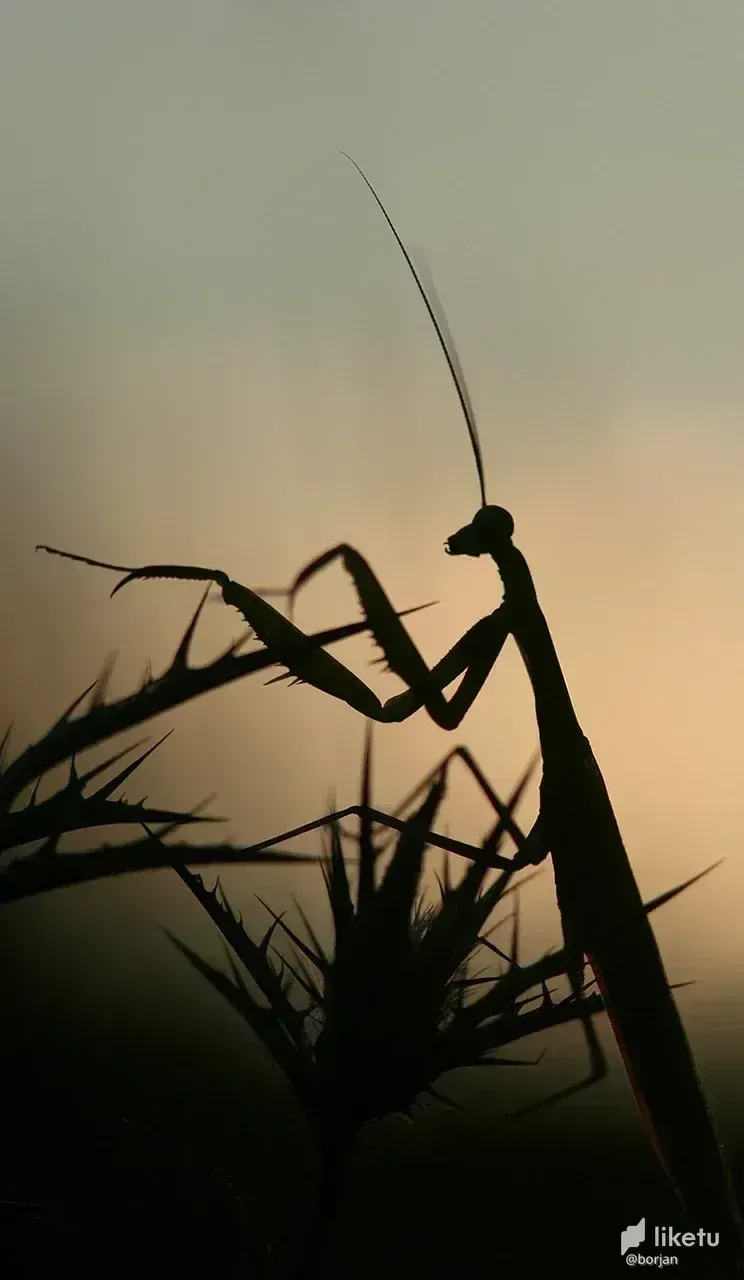 This is a silhouette of another adult male. Can't tell you what was the color here. It's an old photograph, taken in the summer of 2008.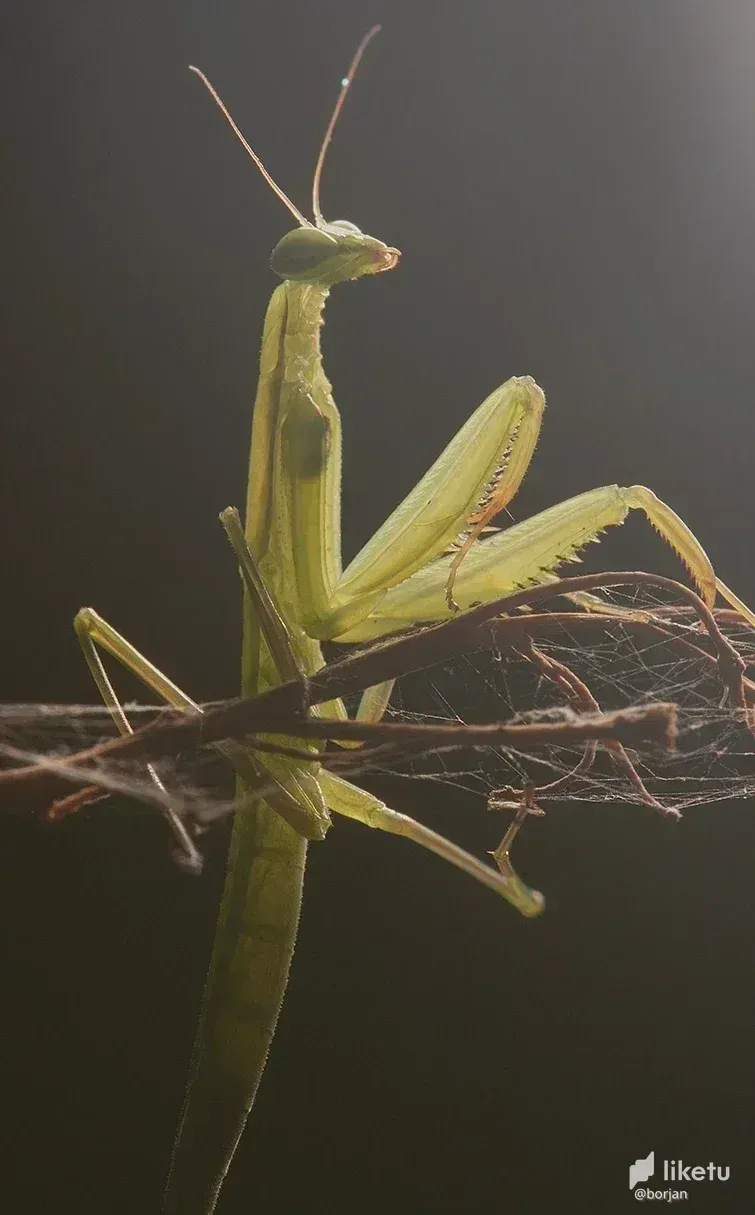 This is a green nymph. As you probably noticed, mantises can be fairly often caught in interesting poses.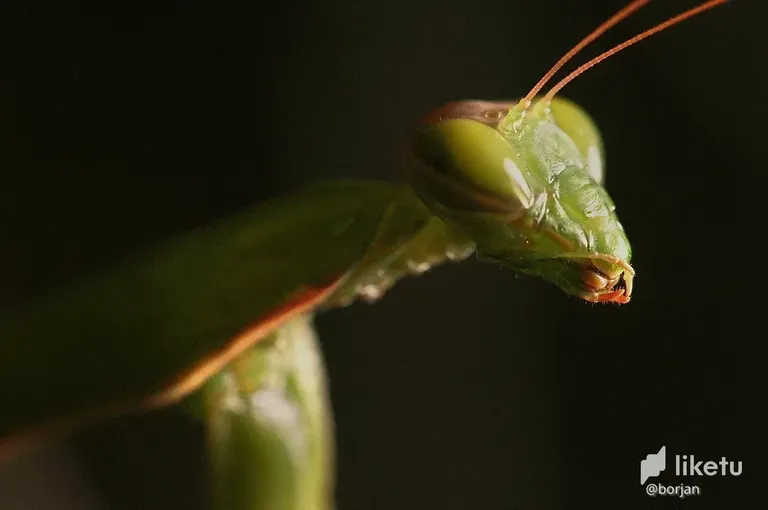 Here you can take a very good, up-close look at the face of an adult female.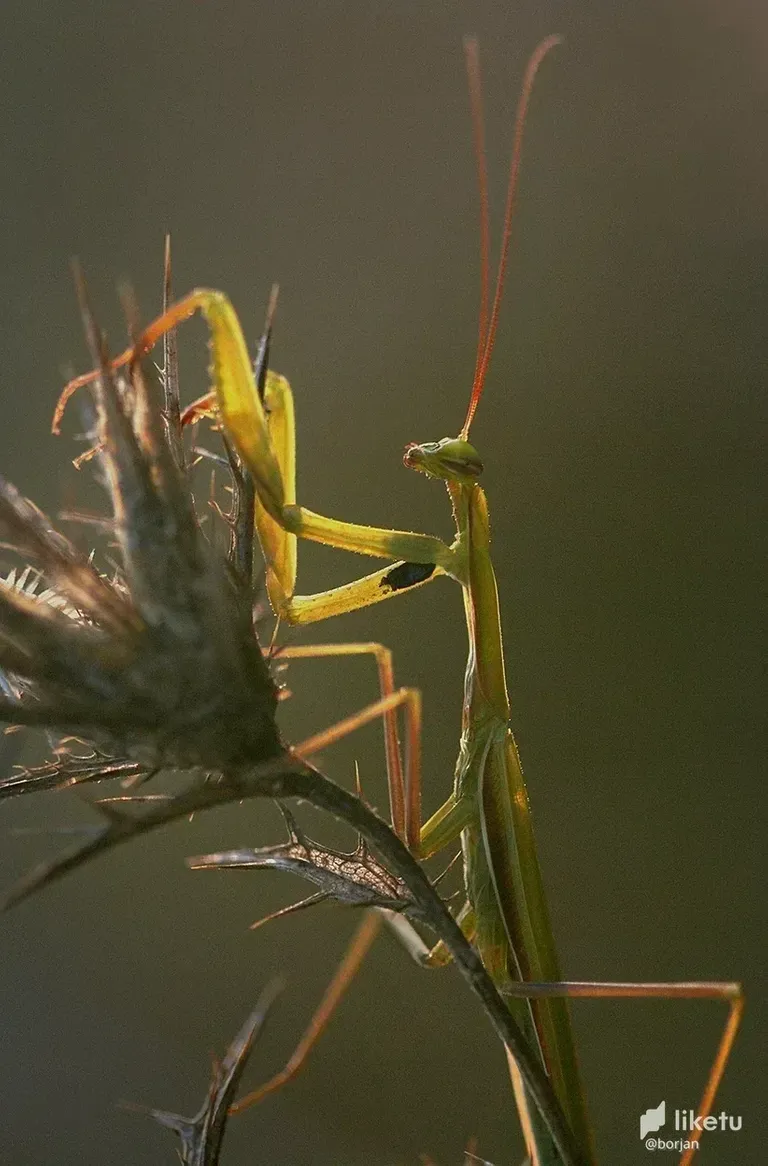 This is a green adult male. This one has lovely red antennae.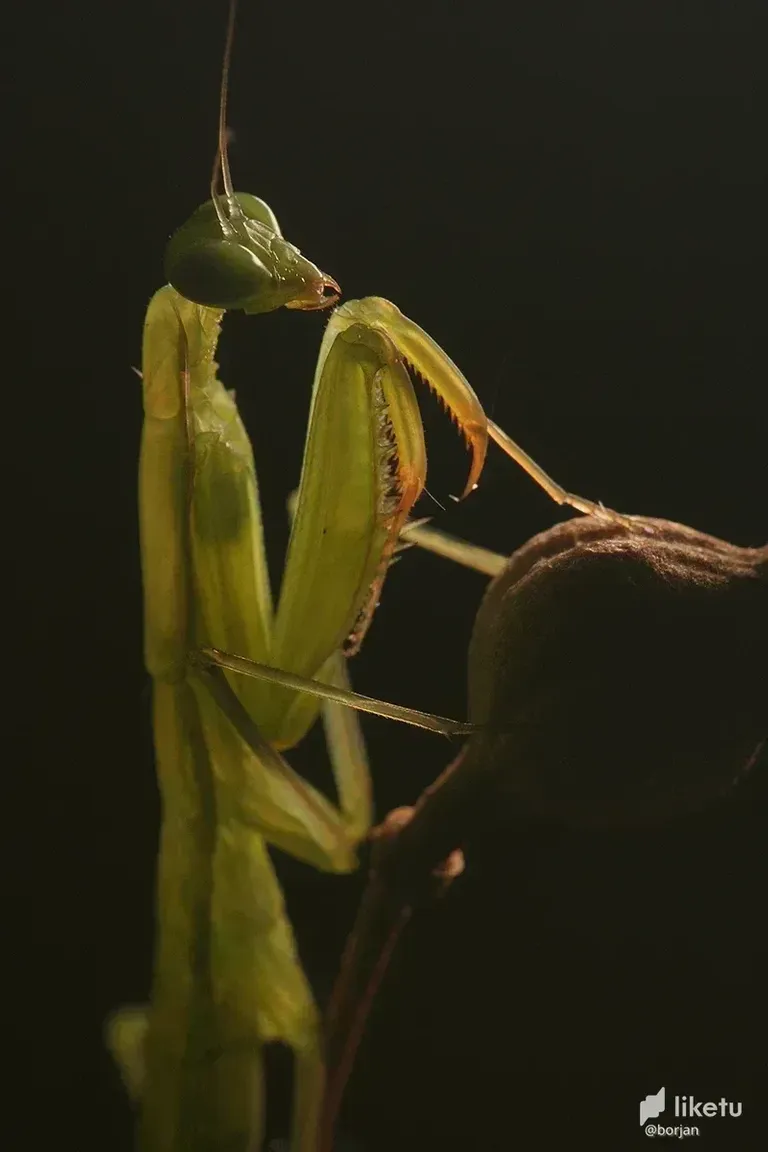 Here you can see another portrait of another green nymph.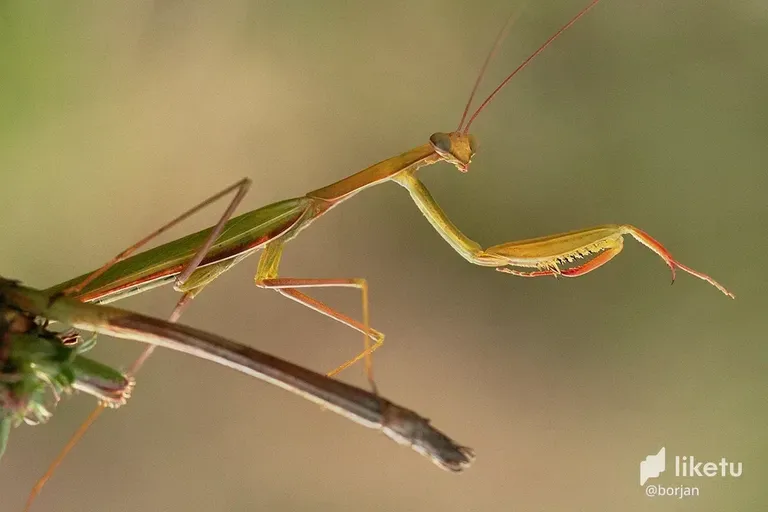 Here you can see another lovely male with a great combination of green, red, and yellow.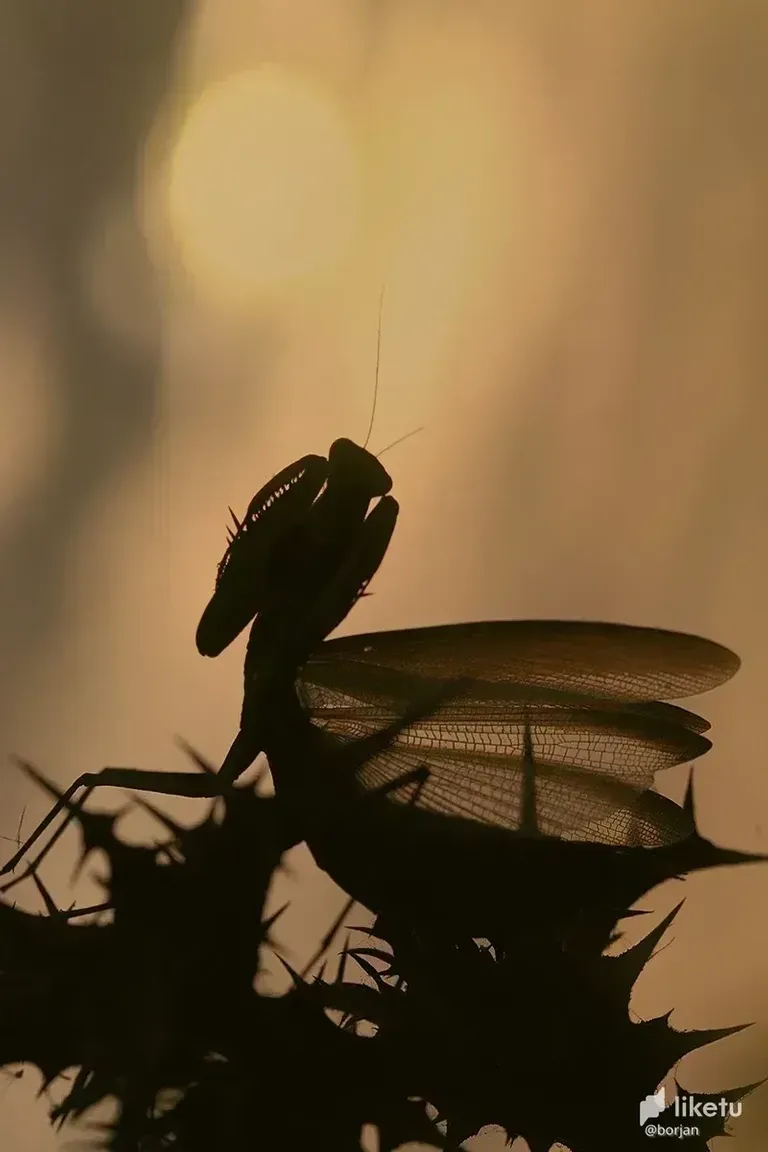 The post started with a mantis in a defensive pose. Since I like to have the start and finish connected, whenever I can, in this last photograph, you can see the same kind of scene, but as a silhouette this time.
The photographs in this post were taken on various occasions and in various locations around the southern parts of Istra. All of them show one insect species, the European mantis (Mantis religiosa) in its various versions, poses, and stages.
And that's it. Hope you like the mantises. I certainly do. They are such fantastic animals. Many tropical species are more colorful and exuberant, but this European one is also a joy to photograph.
AS ALWAYS IN THESE POSTS ON HIVE, THE PHOTOGRAPHS ARE MY WORK.
---
For the best experience view this post on Liketu