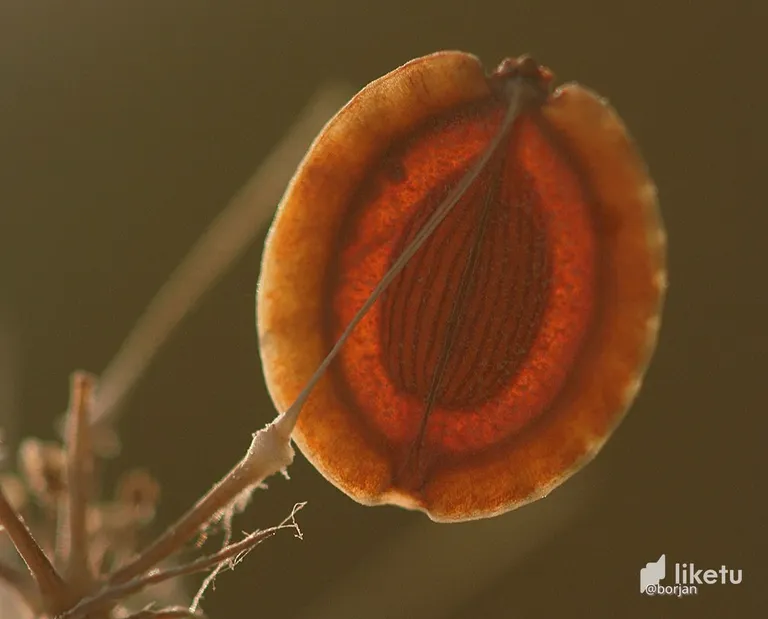 In this opening photograph, you can see a small, translucent fruit with the seed in its center. The thing looks like a one-eyed alien or some kind of mini - Sauron.
Here you can see the flowers of the Gladiolus illyricus plant.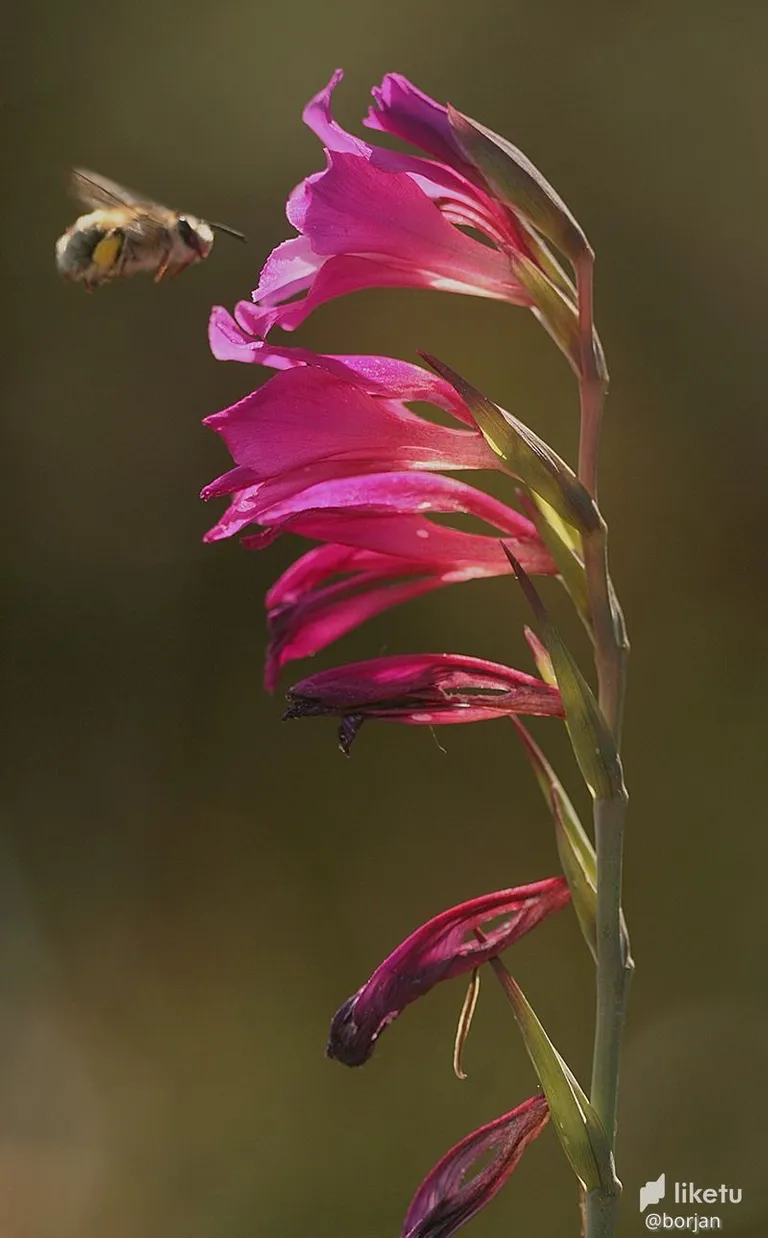 A moment later a bumblebee flew by.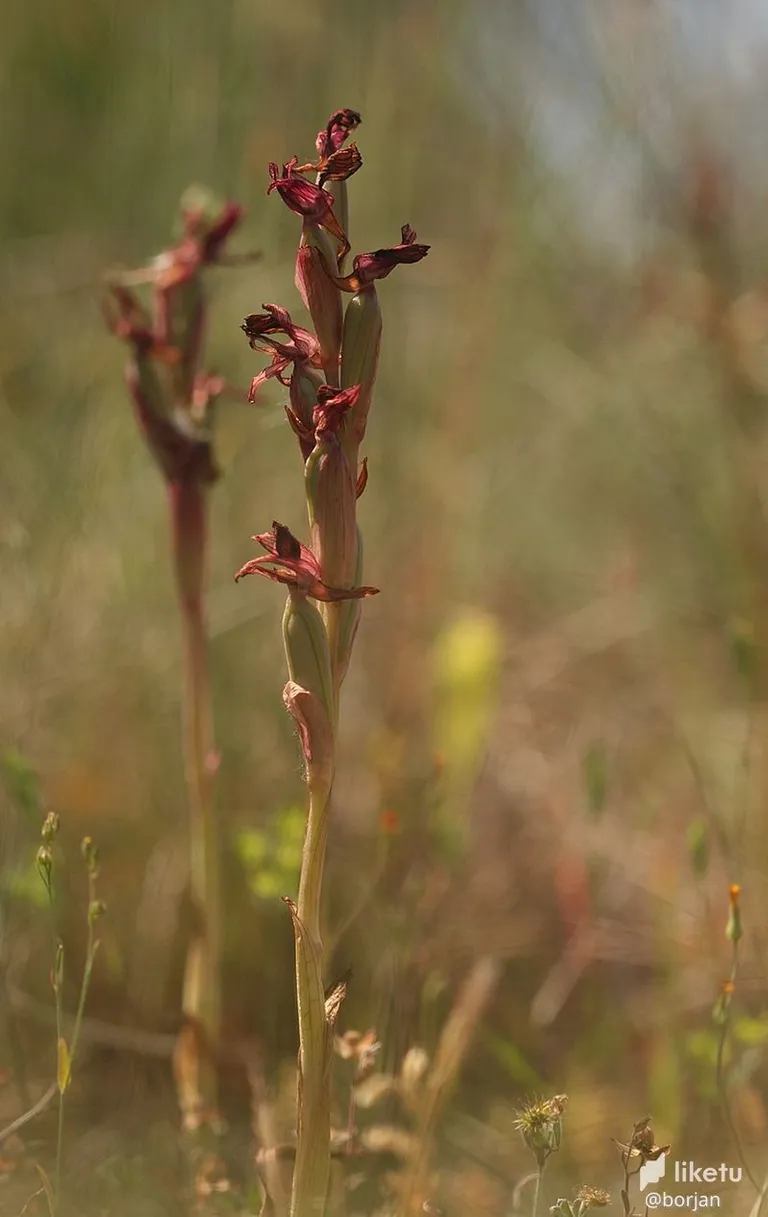 Here you can take a look at the Serapias parviflora plants. It's a wild orchid species. The flowers have withered, so the plant isn't immediately recognizable as an orchid.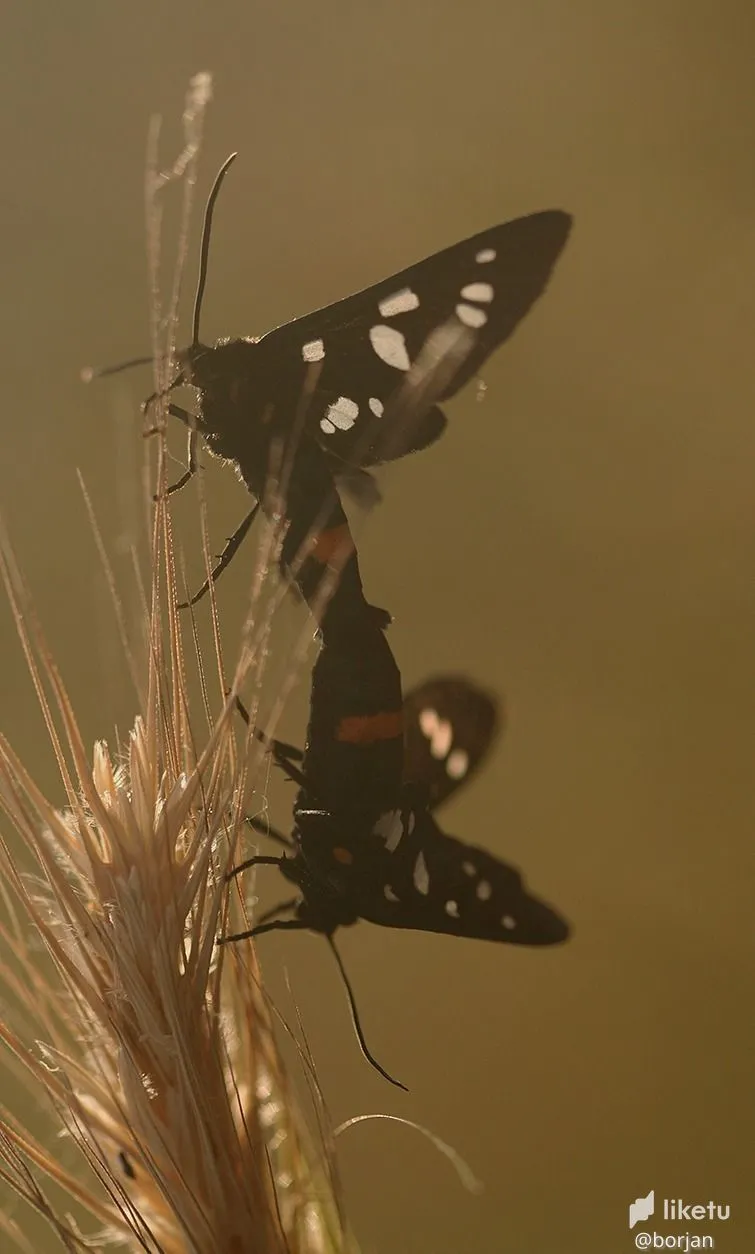 In this photograph, two diurnal moths are mating.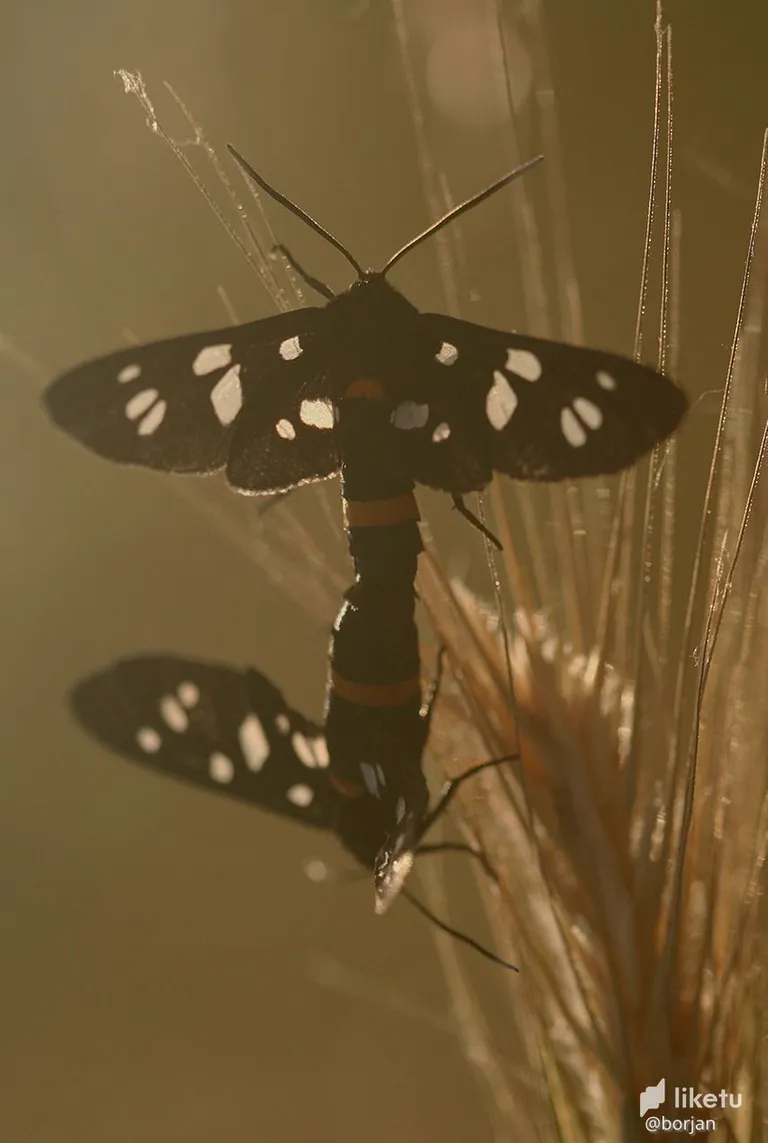 These are the Amata phegea, moths from the Erebidae family.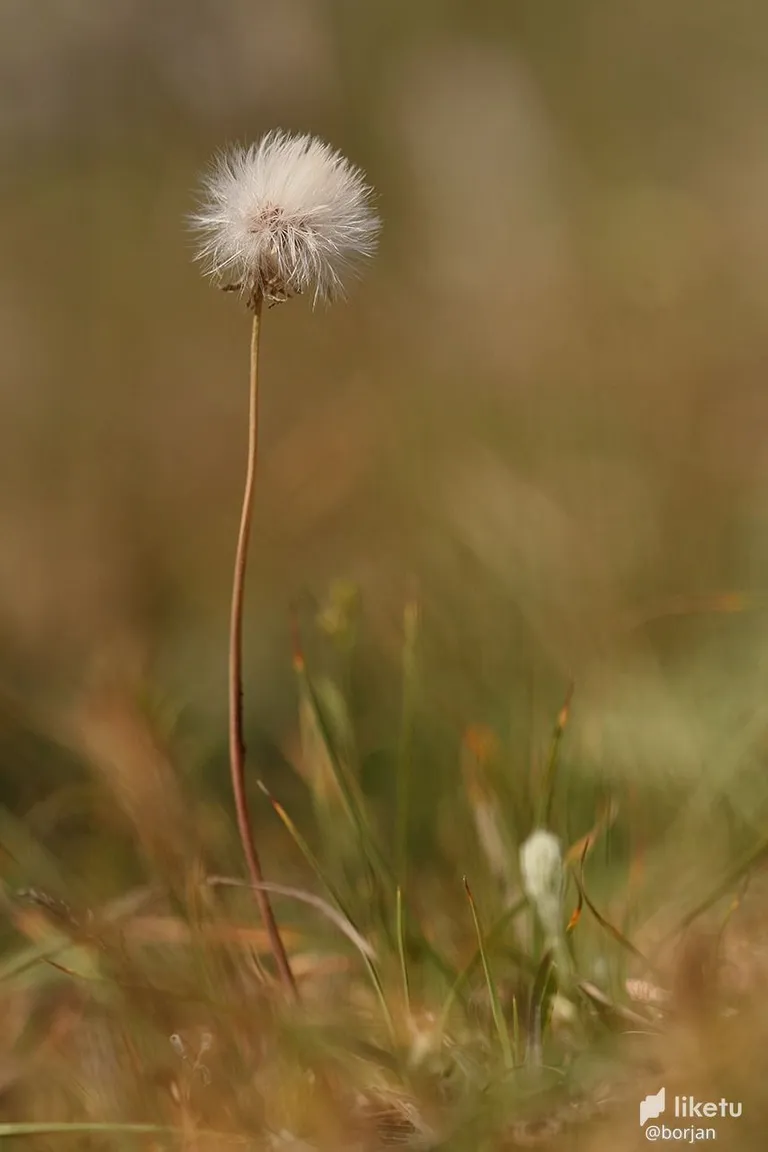 Here you can see the fluffy flowerhead of some plant that resembles some kind of dandelion. Wasn't able to identify the species. In the following photograph ...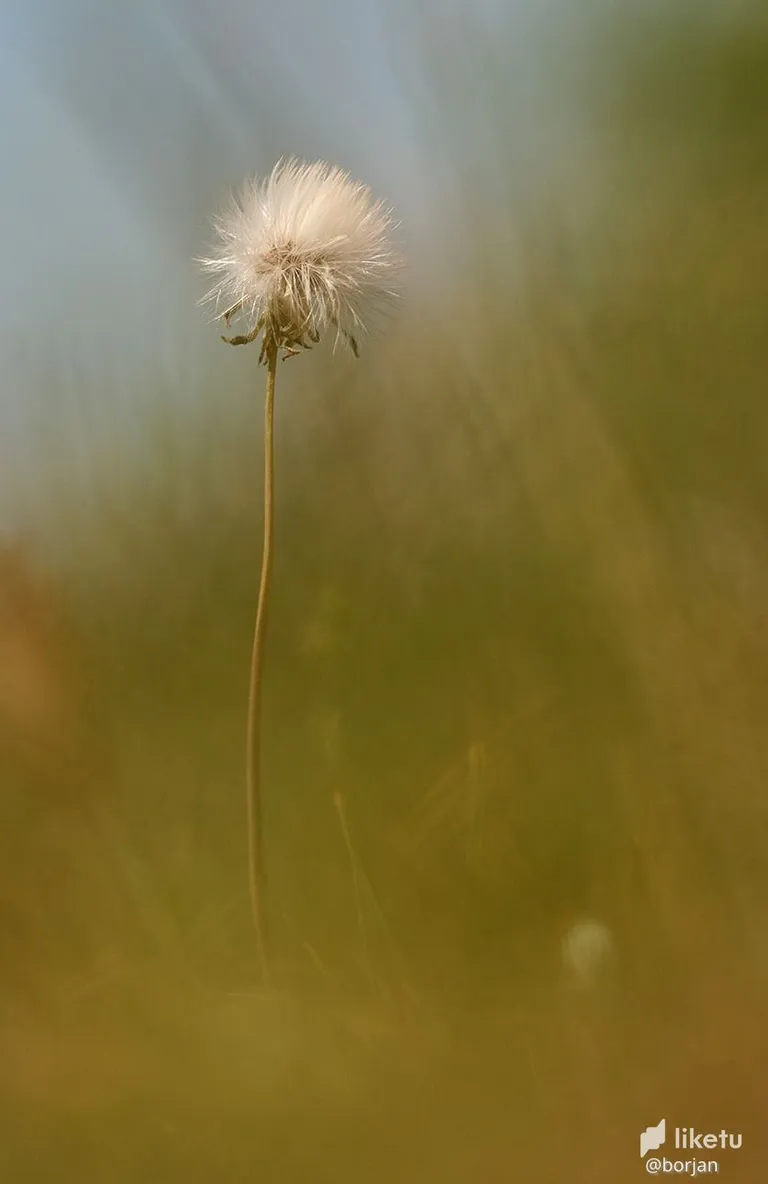 ... the same plant was photographed through the curtain made of grass. The shallow depth of field created a nice, atmospheric blur in the foreground. I was using the 100mm macro lens for all the photographs in this post.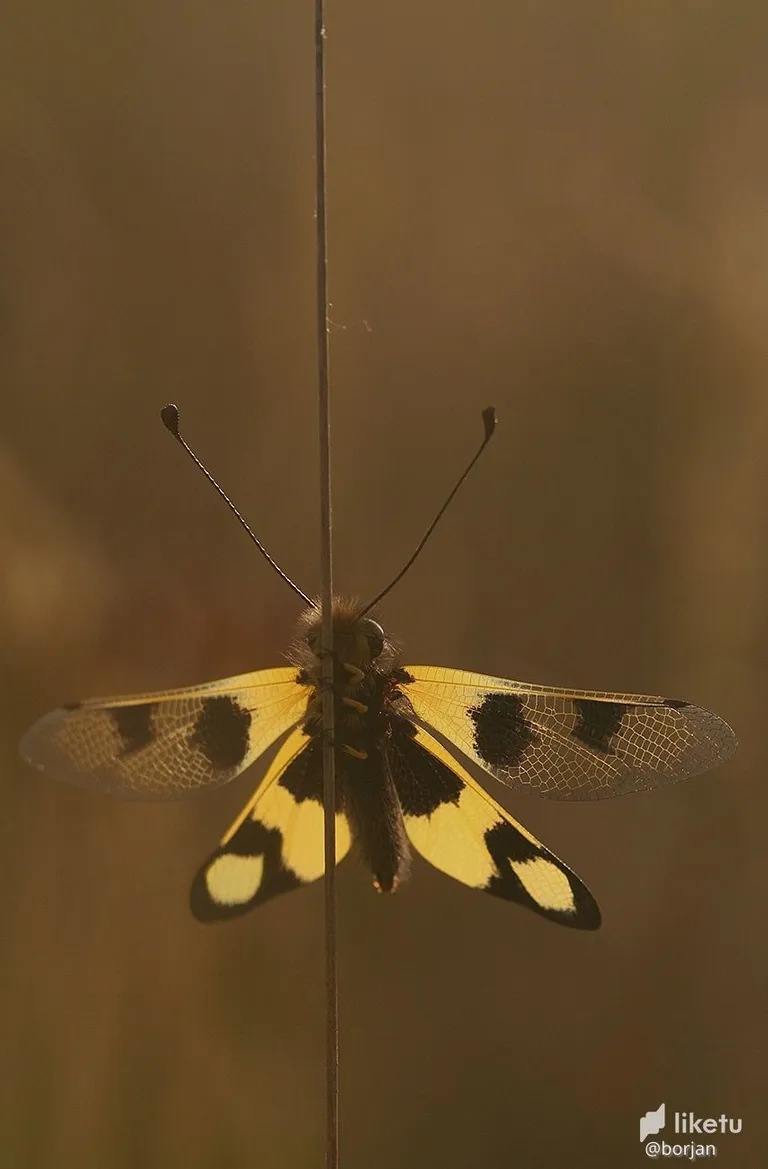 Here you can see a Neuropteran insect from the Ascalaphidae family. Libelloides macaronius is the name of the species. Ascalaphidae are commonly known as owlflies. So this is an owlfly. Owlfly ... a cool name, ha?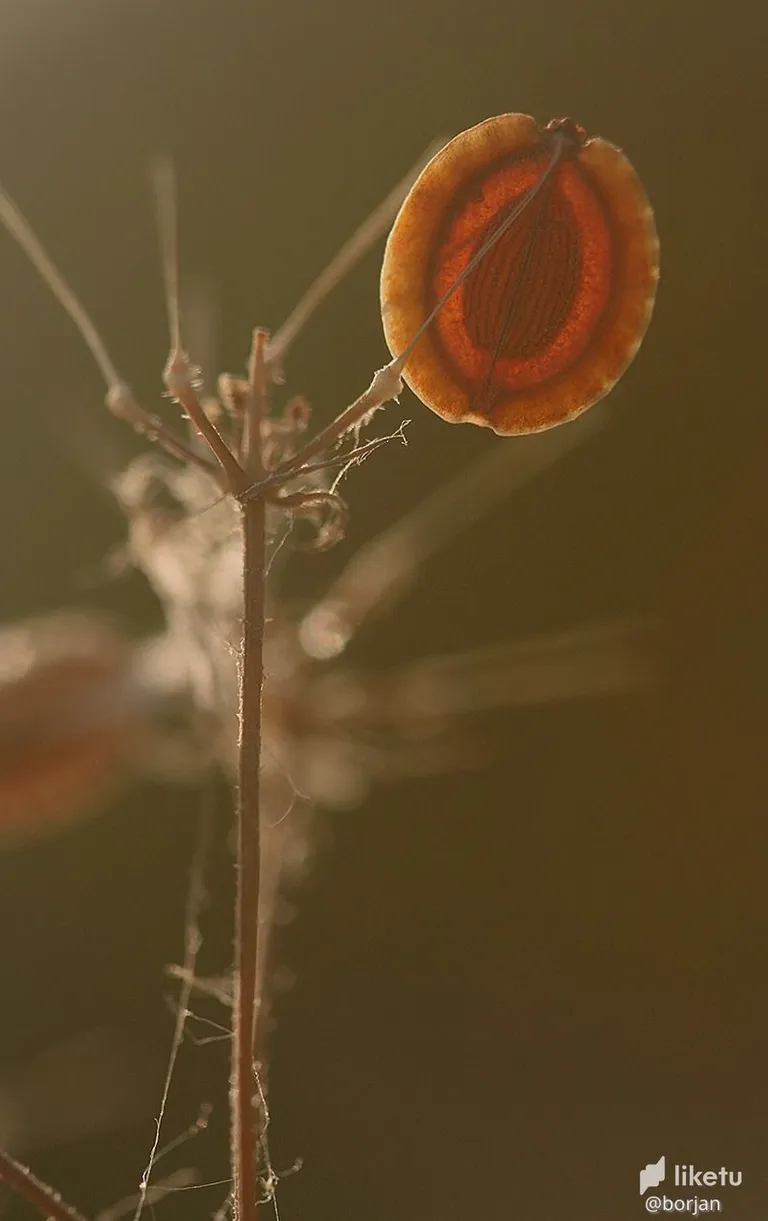 This collection of old photographs is ending here, with the same plant that started the whole thing. I wasn't able to identify that plant. So, who knows - maybe is really an extraterrestrial, after all.
The photographs in this post were taken more than a decade ago, on the dry and sunny meadows near the sea. You can read a bit more about the plants and animals that appear here, in the text under each shot.
AS ALWAYS IN THESE POSTS ON HIVE, THE PHOTOGRAPHS ARE MY WORK.
---
For the best experience view this post on Liketu