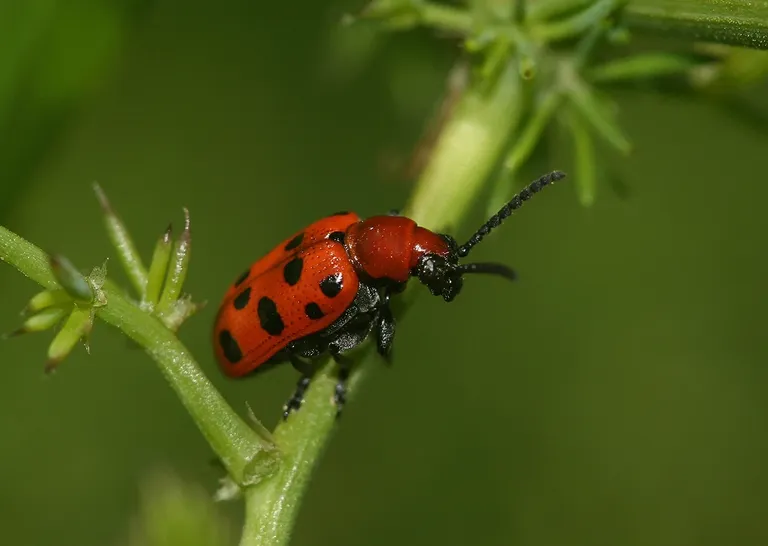 The first insect is a beetle. A pretty colorful leaf beetle. The Crioceris duodecimpunctata from the Chrysomelidae family. The adults and the larvae feed on various kinds of Asparagus. The larvae eat the berries while the adults prefer the tender shoots.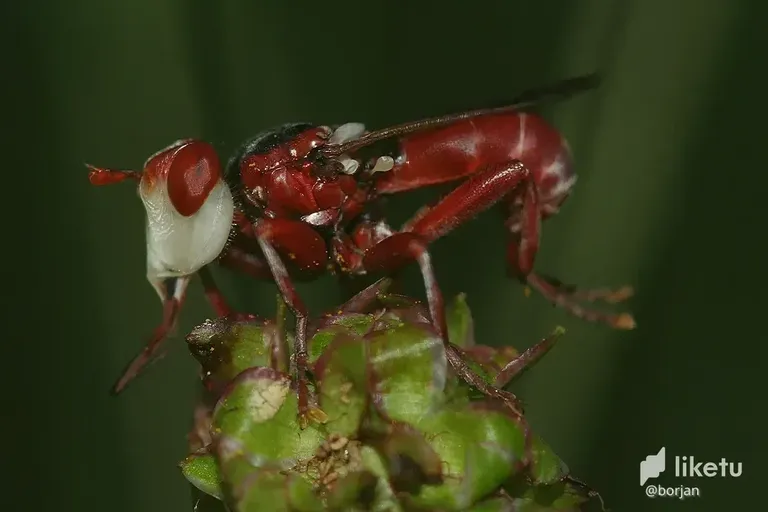 Myopa dorsalis it's a fly from the Conopidae family. As you can see, it's a colorful species. It looks a bit like some kind of insect clown. The larvae live as endoparasites of various wasps, while the adults feed on nectar.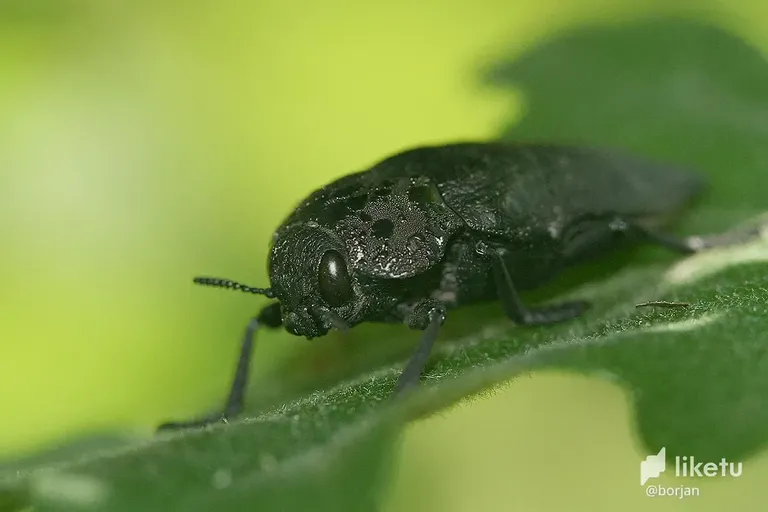 This beetle is a member of the Buprestidae family. Buprestidae are commonly known as jewel beetles. Many have vivid colors and iridescent exoskeletons. Many but not this Capnodis tenebrionis, commonly known as the Mediterannean flatheaded woodborer.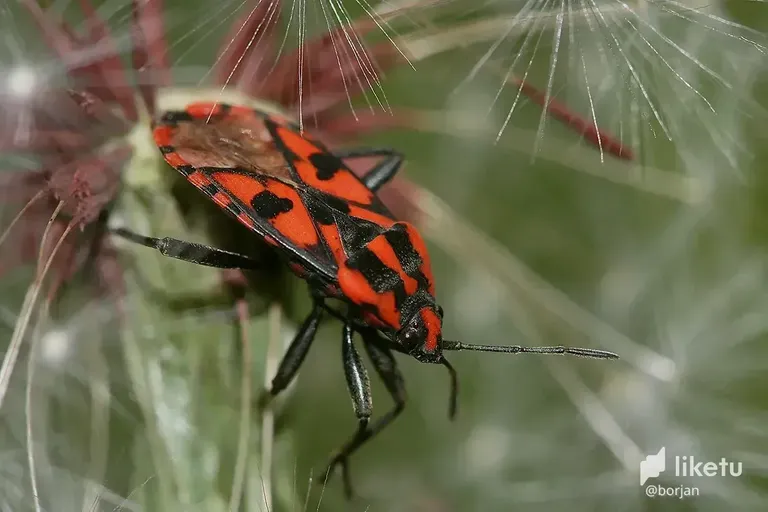 This colorful bug from the Lygaeidae family can often be seen on dandelions. Spilostethus saxatilis is the name of the species. They feed on seeds and juices of dandelion and many other herbaceous plants.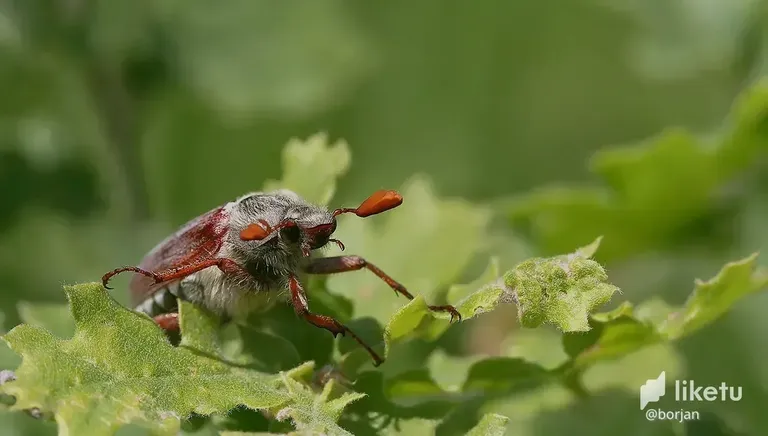 This is the Melolontha melolontha, a beetle from the Scarabaeidae family. The larvae feed on the roots of various plants, both wild and cultivated. The larvae need three to four years of that subterranean lifestyle to develop into adults.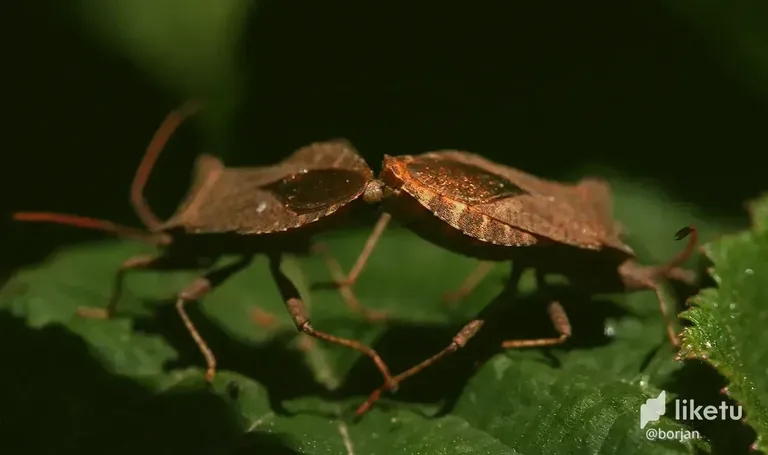 Here you can see a mating pair of Coreus marginatus bugs. These bugs from the Coreidae family feed on a wide variety of herbaceous plants. Young nymphs suck the fluids from the leaves and stems, while older nymphs and adults prefer the seeds.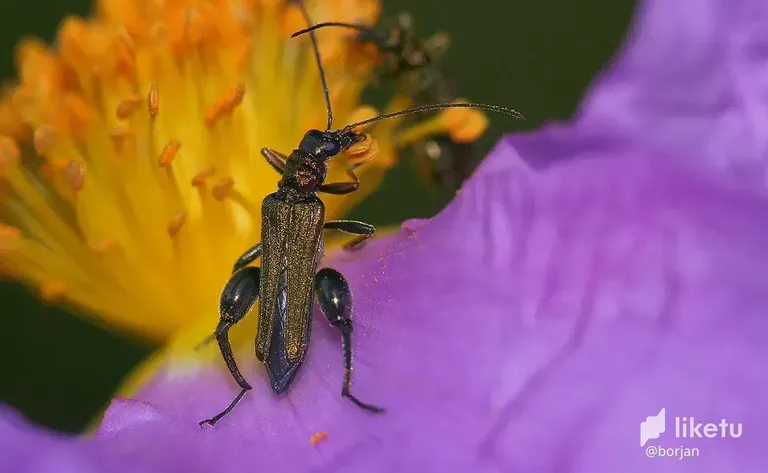 The iridescent beetle in this photograph is eating the pollen in the center of the Cistus creticus flower.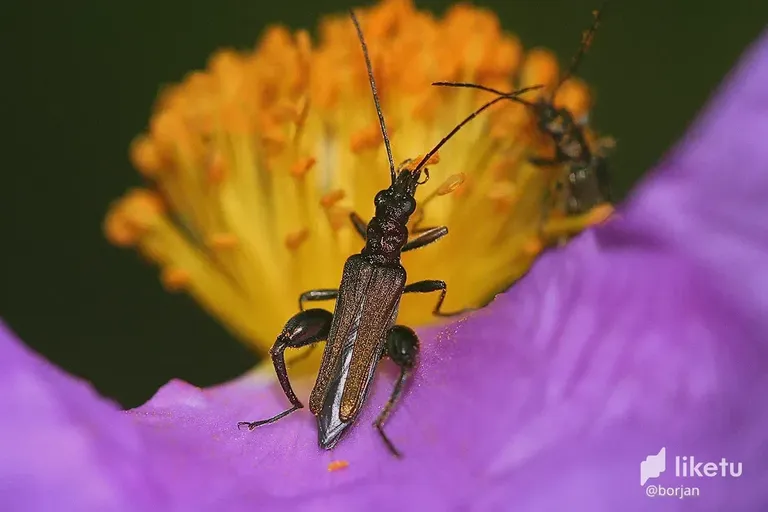 The name of the species is Oedemera flavipes. The family is Oedemeridae. The larvae feed and develop in stems of herbaceous plants or in decaying branches. The adults consume pollen and nectar.
The photographs in this post were taken long ago. On various occasions, between 2009 and 2013. That's it. I'll write a bit more under each picture.
AS ALWAYS IN THESE POSTS ON HIVE, THE PHOTOGRAPHS ARE MY WORK.
---
For the best experience view this post on Liketu