---
How do I use the multimeter? / Unboxing / Tutorial
Hola Queridos amigos de Hive, el día de hoy llego a mi casa una compra realizada por una reconocida pagina de internet de compra y venta en linea, el articulo que recibí es un MULTIMETRO. Enseguida Pensé que muy seguramente es un tema un tanto técnico de relatar, pero que puedo hacer? soy un Nerd 😄😄. Así que con cámara en mano me dispuse a realizar un pequeño tutorial de esta útil herramienta de trabajo aprovechando algunas de mis experiencias.


Espero puedan aprender y disfrutar de este interesante instrumento.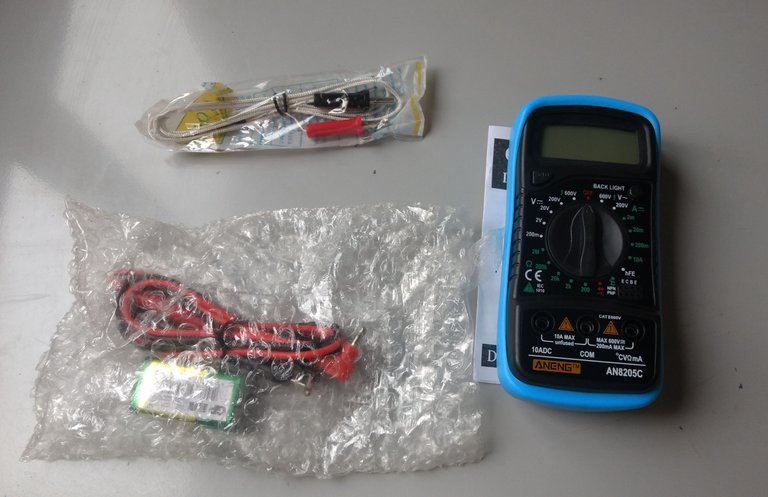 Multímetro Digital
Es un instrumento de comprobación utilizado para medir dos o más valores eléctricos, principalmente:
Tensión (voltios),
Intensidad (amperios)
Resistencia (ohmios).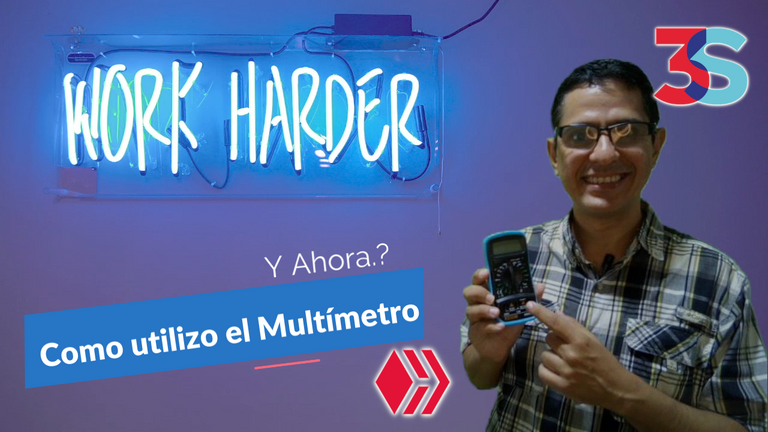 How do I use the multimeter? /Unboxing/Walkthrough

Hello Dear friends of Hive, today a purchase made by a well-known online buying and selling website arrived at my house, the item I received is a MULTIMETER. Right away I thought that it is surely a somewhat technical issue to relate, but what can I do? I'm a nerd 😄😄. So, with camera in hand, I set out to make a small tutorial of this useful work tool, taking advantage of some of my experiences.

I hope you can learn and enjoy this interesting instrument.



Digital multimeter


It is a testing instrument used to measure two or more electrical values, mainly:
Voltage (volts),
Intensity (amps)
Resistance (ohms).
---
Repositorio de imágenes utilizadas en esta publicación :
https://www.endado.com/consejos/como-comprobar-la-bateria-del-coche/

Mis redes sociales:
Twitter @ leosanchez3
Telegram @ leosanchez3


Camera Used: Smartphone
Model: SAMSUNG GT-18190 5MP
Audio de fondo: Música de Coma-Media de Pixabay
Software de ediccion de video: Filmora Wondershare Copyright © 2021 Wondershare. All rights reserved.
*Diseño realizado en Programa de manipulación de imágenes de GNU /GIMP Copyright © 1995-2021

---
▶️ 3Speak