Louis Vuitton have launched an exclusive NFT phygital collection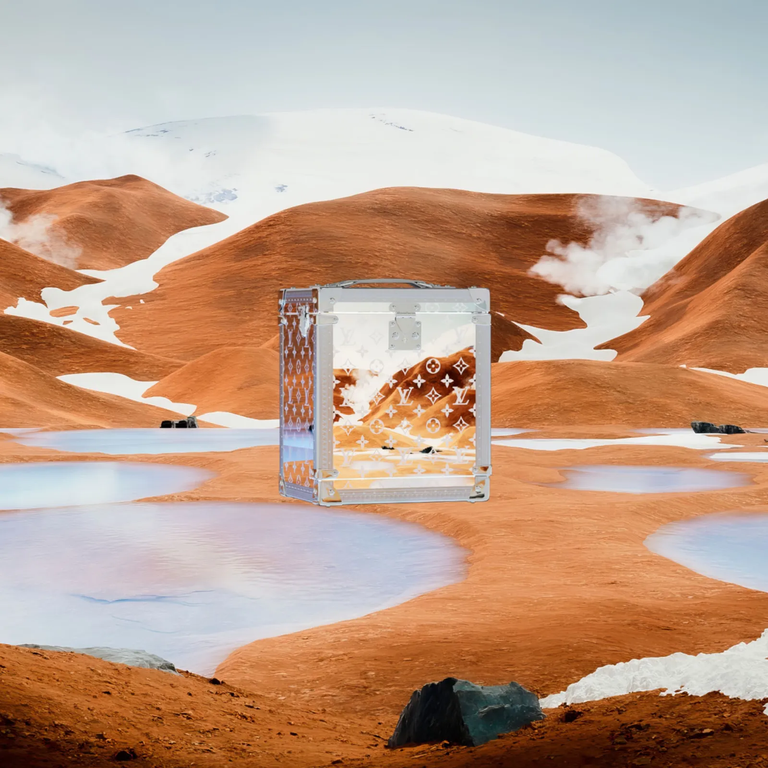 Louis Vuitton, the iconic luxury brand, is taking a bold step into the world of NFTs with its latest collection of phygital "Treasure Trunks". This marks the first time that a brand of this high level will be selling NFTs, which will act too as an access pass to future products and experiences. The project, aims to create an elite pathway towards products and experiences that are inaccessible to others, costing, their phygital assets, around €39,000 each, making only available a few hundred.
The launch of the Treasure Trunks aligns with Louis Vuitton's overall outlook on NFTs. The brand sees this as a new chapter that extends to traceability and event-focused NFTs that cultivate and reward communities of NFT holders. It's a hard pivot from Louis Vuitton's previous NFT offering, Louis the Game, which was a free-to-play experience that educated players on the brand's history. The Treasure Trunks are a clear indication of the brand's commitment to the NFT space and its desire to create unique experiences for its customers.
To acquire one of the Treasure Trunks, customers can register via a waiting list on a dedicated website. The process involves connecting their crypto wallets and filling out personal details such as wallet ID, name, and country. On June 14th, Louis Vuitton invited selected registrants to learn more about the world of Via, the star project, through a private webpage, followed by an invitation on June 16th to purchase their Via Treasure Trunk using cryptocurrency or fiat currency. Later on, holders received a made-to-order physical twin of their trunk.
Louis Vuitton is guarding access to Via in other ways, as holders cannot sell or give their Treasure Trunks to another person. Instead, the brand refers to it as a soul-bound collectible to facilitate loyalty and discourage flipping. Holders cannot return their Treasure Trunks, but those in EU countries can change their mind within 14 days after ordering one. Holders will also be able to periodically buy bespoke "keys" that unlock access to additional products, the first of which was available in mid-June and revealed only to those trunk owners who have purchased the corresponding key.
The Treasure Trunks are reminiscent strategy for distributing high-value, high-demand items such as its Birkin bags, which are only available to customers who reach certain spending thresholds and other hurdles. Louis Vuitton's approach is more restrained than competitor Gucci's more prolific and varied Web3 approach.
Louis Vuitton's more restrained approach is in opposition to the trend of "tech-for-tech's sake" experiments or quick-changing peaks and valleys in terms of market value. The brand's strategy is more appealing to traditional luxury clients, as there is no customer service in a true Web3 world. The promise of an ongoing roadmap, the high price of entry, and the limited number available also all point to a mindset that has more in common with established luxury than a speculative, trendy approach.
This brand's new phygital collection is a big step into the world of NFTs, Web3 and cryptocurrencies, being, the launch of the Treasure Trunks aligned with Louis Vuitton's overall outlook on NFTs, creating an exclusive gamma of products that will onboard a lot of customers into the Web3 and crypto's. Are you fan of this brand? Have you collected one of its products yet? I'll read you in the comment box.
---

---
Image Source
Banner made in Canva
---
---