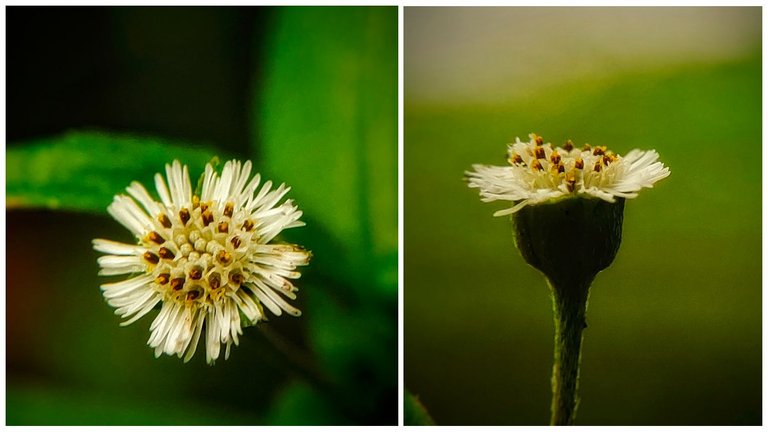 ---
Hi everyone, how are you, good night everyone and I hope you have a great day and are in good condition wherever you are.
Today I went back around the Aceh forest area and there I was looking for some macro objects and when I arrived at the small forest I found a wild flower which is very beautiful and truly amazing, because it has a very small petal shape and has its own characteristics, starting from the white color bright and has a unique shape from other flowers.
And at that time I immediately approached this flower to take several angles of pictures of this wild flower which looked very beautiful and elegant, and you can see below some of the portraits from this collection of pictures of this wild flower.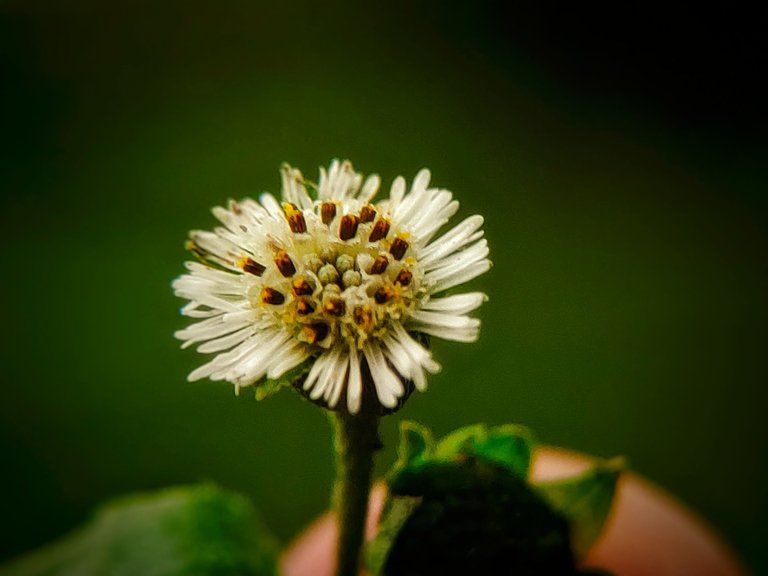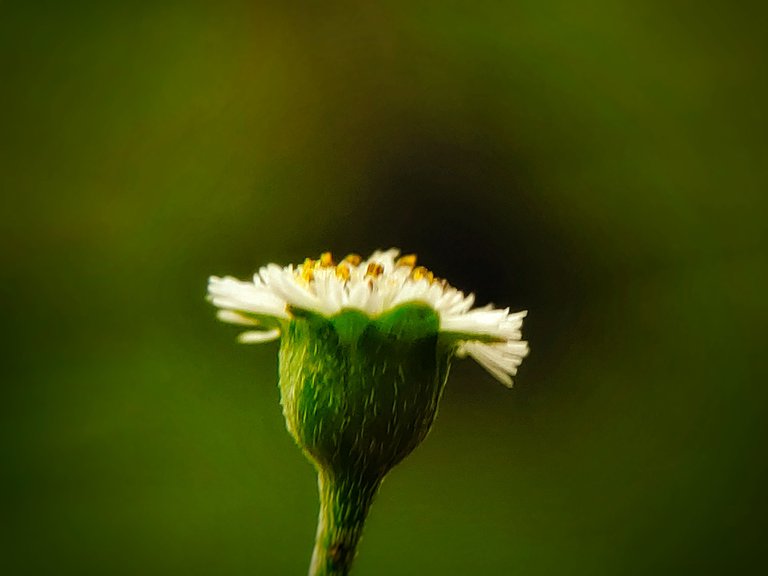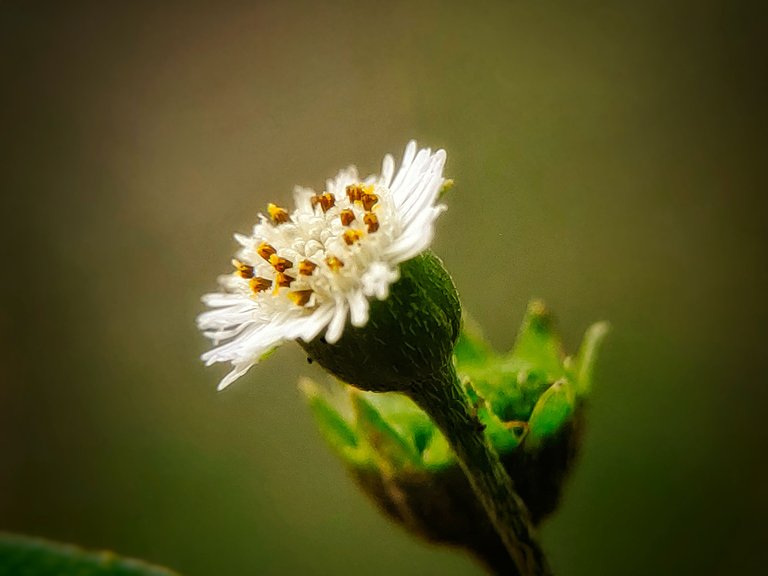 And at that time I immediately found out about the name or type of this wildflower and it turned out that there is another name for this wildflower, namely Eclipta prostrata as it came out on google lens when I found out about this wildflower.
And this white wild flower has a very small color shape and size and at that time I had to use a macro lens to be able to photograph this Eclipta prostrata flower.
Eclipta prostrata, commonly known as false daisy, yerba de tago, Gunta kalagaraku/Gunta galagaraku, Karisalankanni, and bhringraj, is a species of plant in the family Asteraceae. It is widespread across much of the world......Wikipedia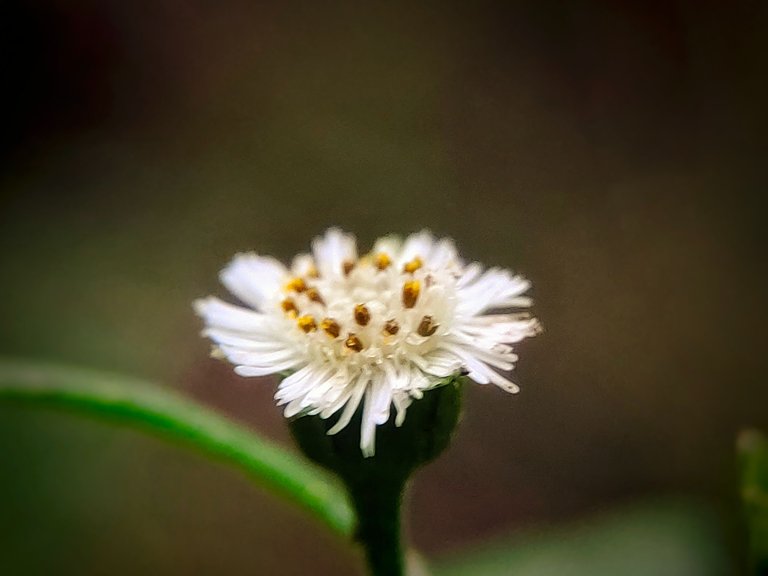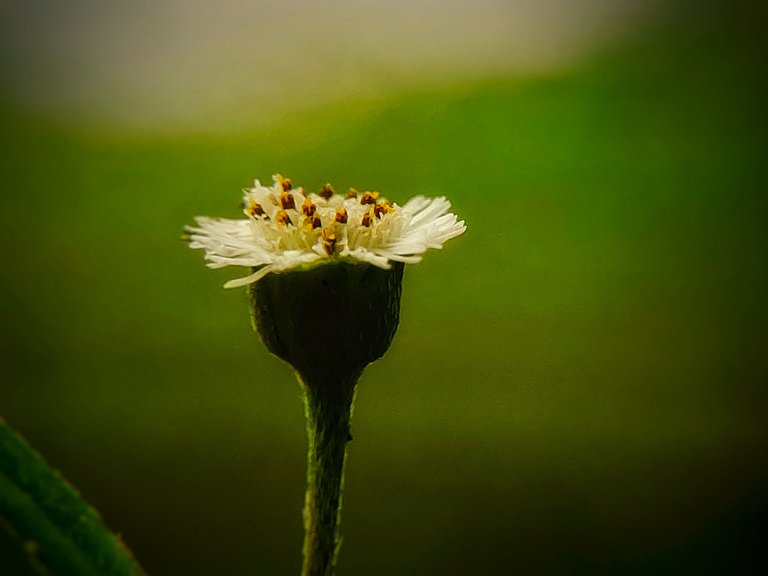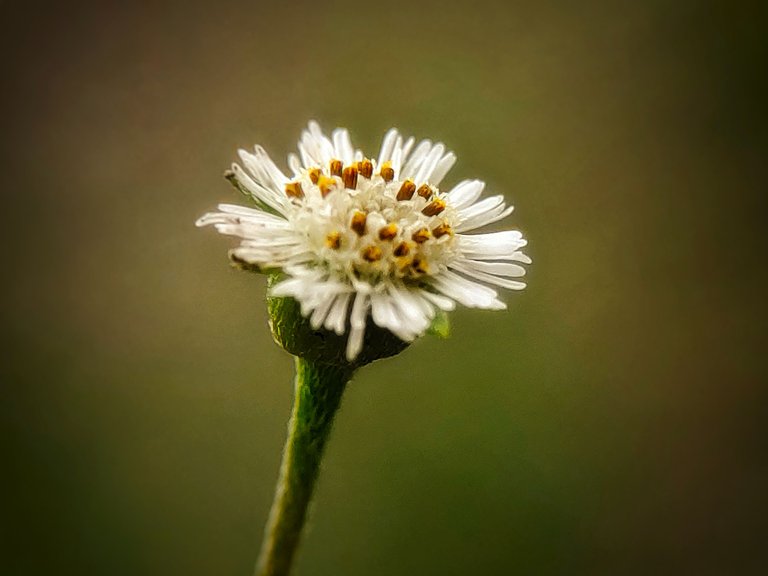 ---
| Camera | Smartphone |
| --- | --- |
| Location | Forest Aceh, Indonesia |
| Category | Macrophotography |
| Editing | Snapseed |
| Photographer | @ridor5301 |