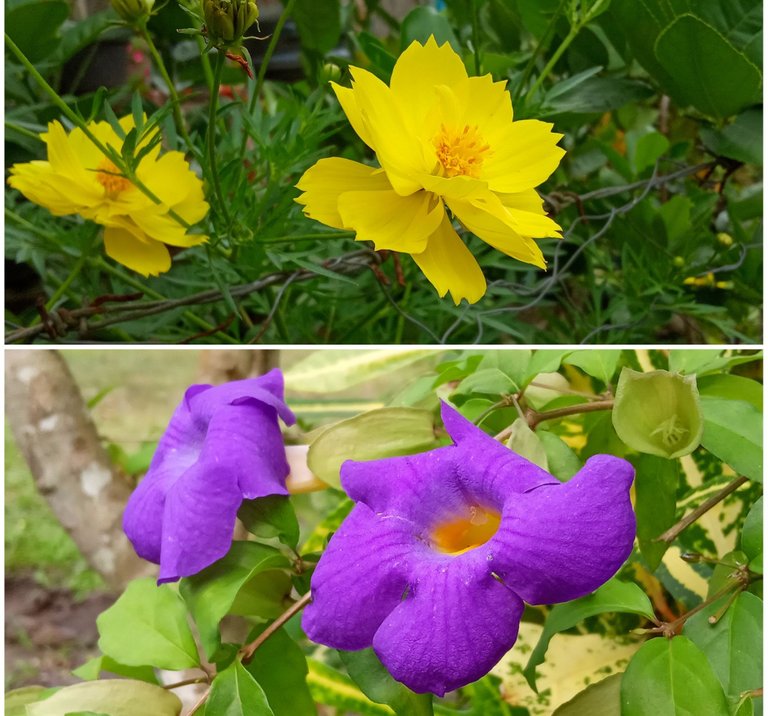 Kenikir Sulfur and Thunbergia Erecta Flowers
Hi Hivers...
My first meeting greetings to all of you. I'm a newcomer to the Petals Community, and I'm about to publish my first post in this community about 2 different types of wildflowers. This flower is called the Sulfur Kenikir Flower. And the other is a herbaceous wildflower called Thunbergia Erecta otherwise known as the King's Mantle, or Wine Clock Flower.
Don't wait too long, let's take a look at the photos of the flowers I mentioned earlier. You will like it my friend. Take a look below! They are beautiful...
---
---
"Kenikir Sulfur"
---
This Sulfur kenikir has the Latin name Cosmos Sulphureus, and what I know is that this flower comes from mainland Mexico, but in our country Indonesia, we can also find this flower in flower gardens or in people's yards. And today, I photographed this wildflower in the village of Lhok Awee, Lhokseumawe, Aceh (Indonesia). According to my observations in a google search, it turns out that this flower is the most preferred habitat area for insects. ☺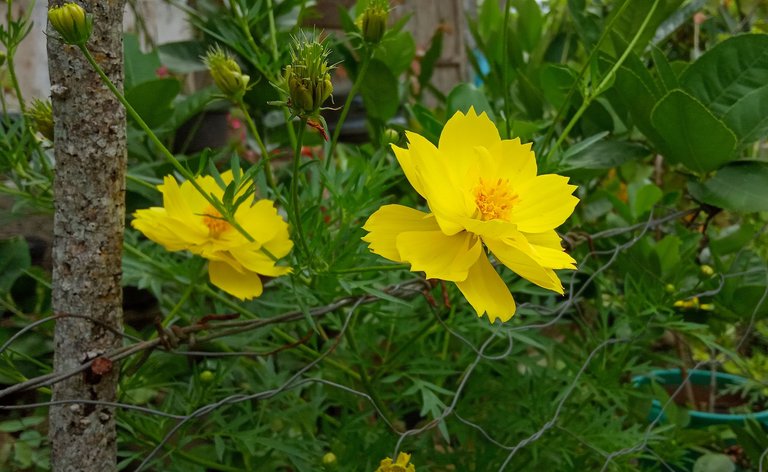 ---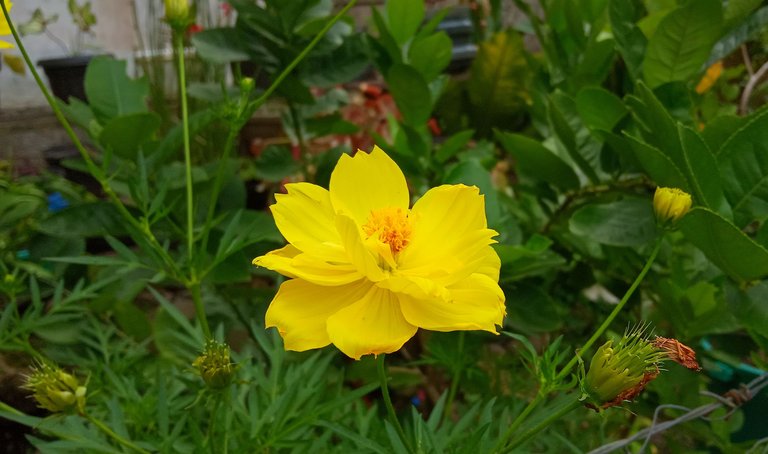 ---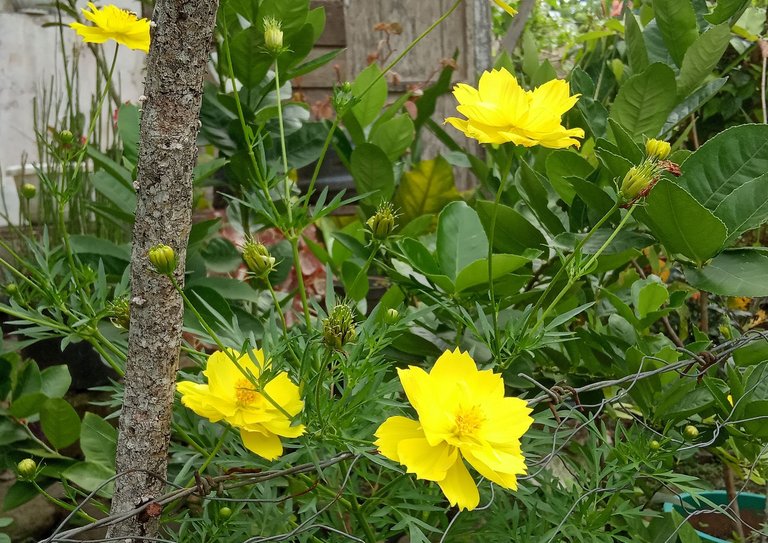 ---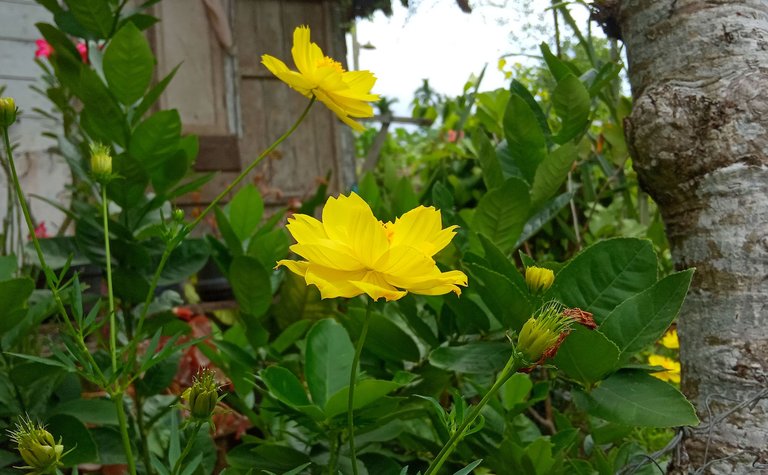 ---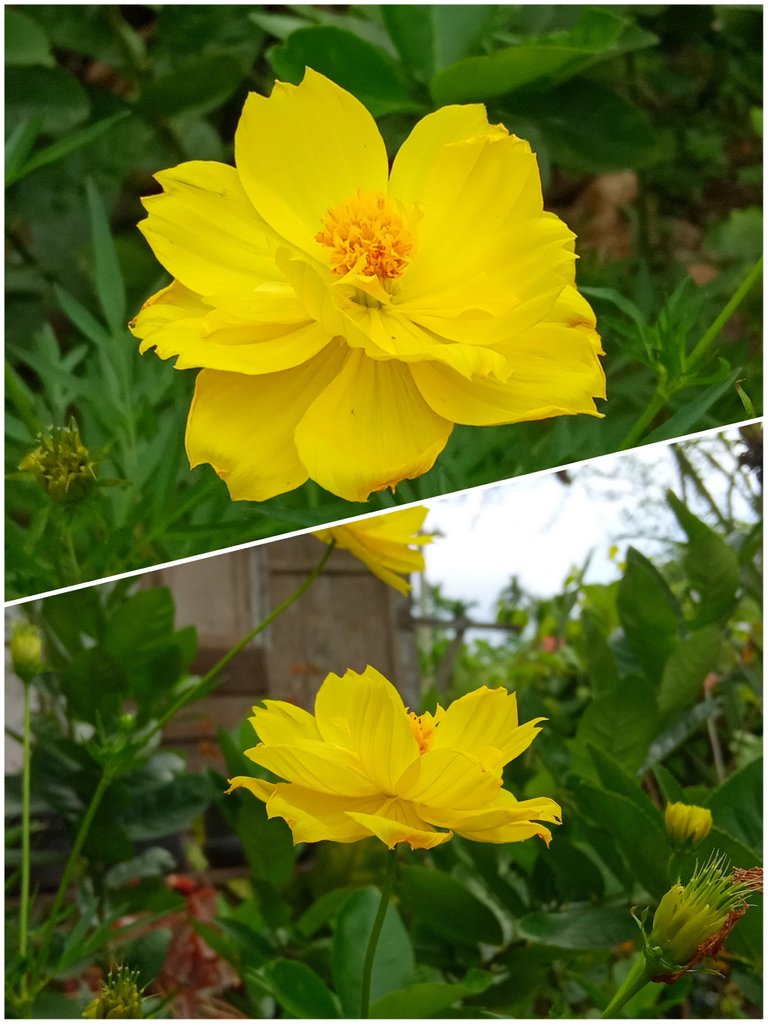 ---
---
"Thunbergia Erecta"
---
Well, this one flower is purple, and very beautiful to look at up close. I really enjoyed the view of flowers today. This Thunbergia Erecta flower has many types and has different colors, but this time I found purple. Purple means full of love, and I believe the owner of this flower planted it with love, so that this flower thrives. LOL 😂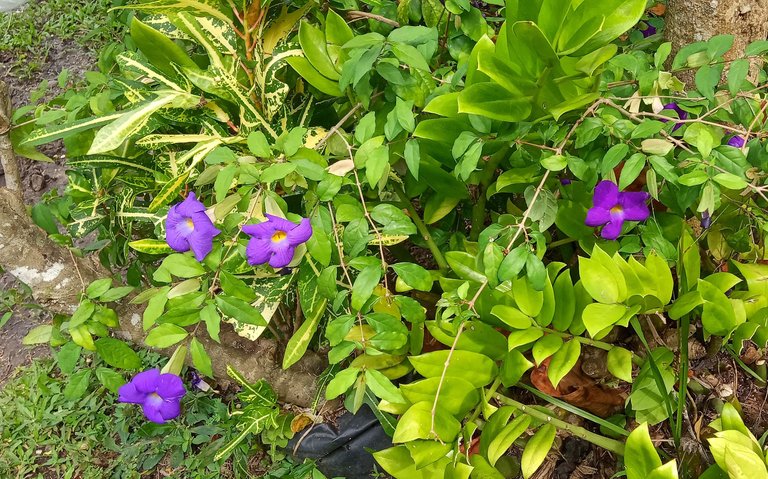 ---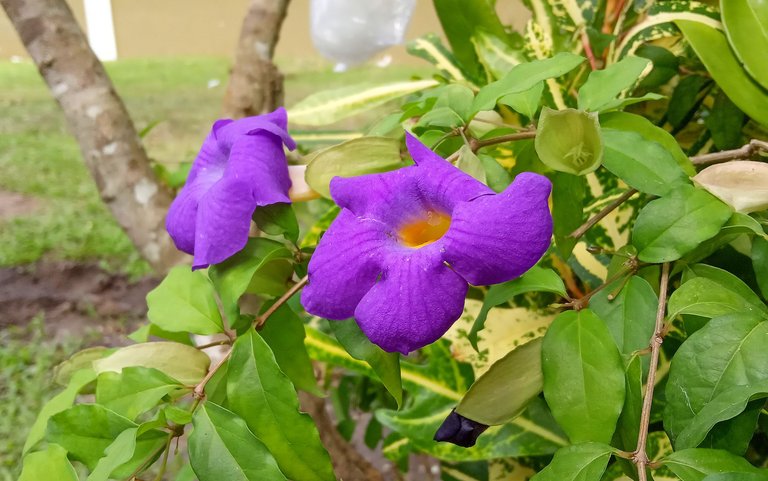 ---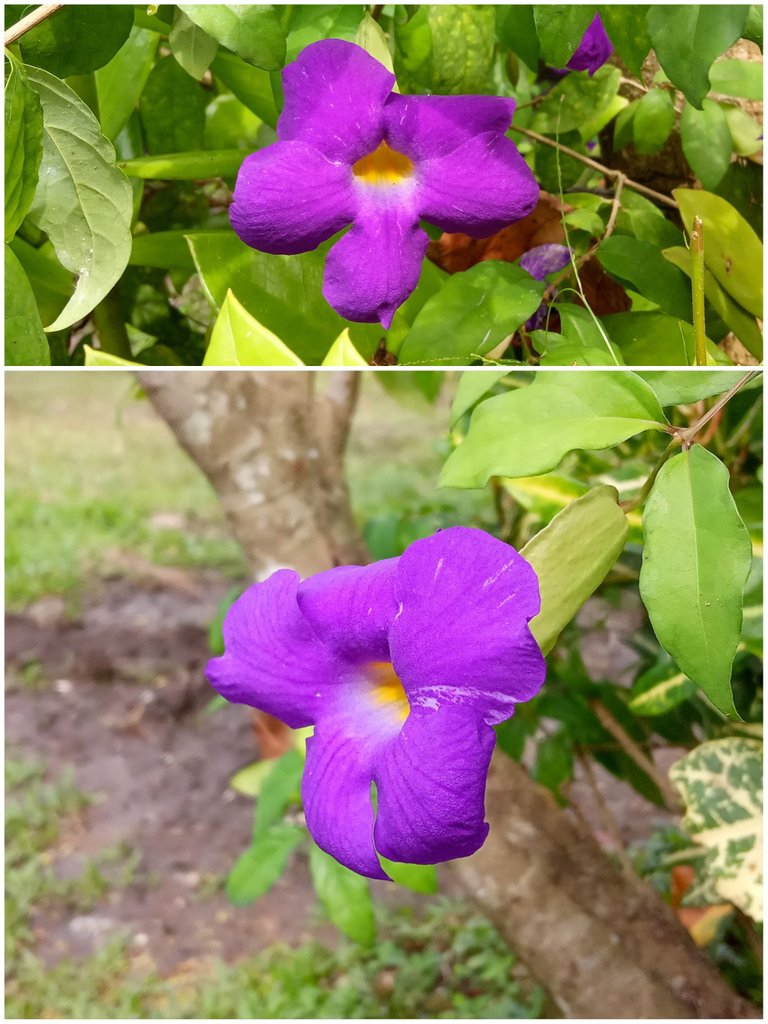 ---
Ok guys I'm going to say goodbye and this is my job today I hope you like it. See you again in the next post. Oh yeah, don't hesitate to reblog and comment, buddy. I will be happy for your suggestions and impressions of my posts.
Best wishes, and I wish you "I wish you happiness with your family at home" and I wish you every success in your respective activities.
Regards!
By @new-spirit
---
| Post topic | Kenikir Sulfur and Thunbergia Erecta Flowers |
| --- | --- |
| Camera | Xiaomi Redmi 6a |
| Location | Lhok Awee, Lhokseumawe, Aceh (Indonesia) |
| Photographer | @new-spirit |
---