This is my first post in this community. So hi Petals community!
I wanted to make a post about one of my favorite plants to start here. They are a strange plant in that they lack chlorophyll and are a ghostly white. Not a hint of green in them. They really live up to their name; they are called 'Ghost Pipes' (Monotropa uniflora)!
These plants are found throughout North America except for the Rocky Mountains. They pop up in little clusters of plants, each with one stem and flower. You can see a few popping up out of this pine forest below. Note the other stems about to spring up.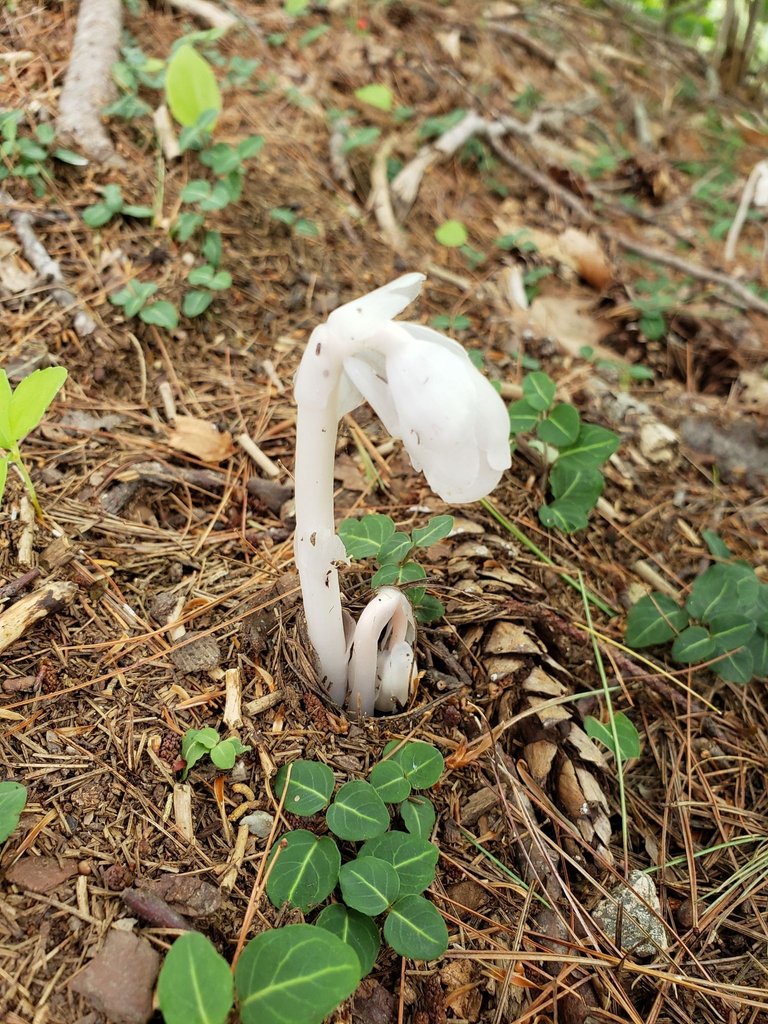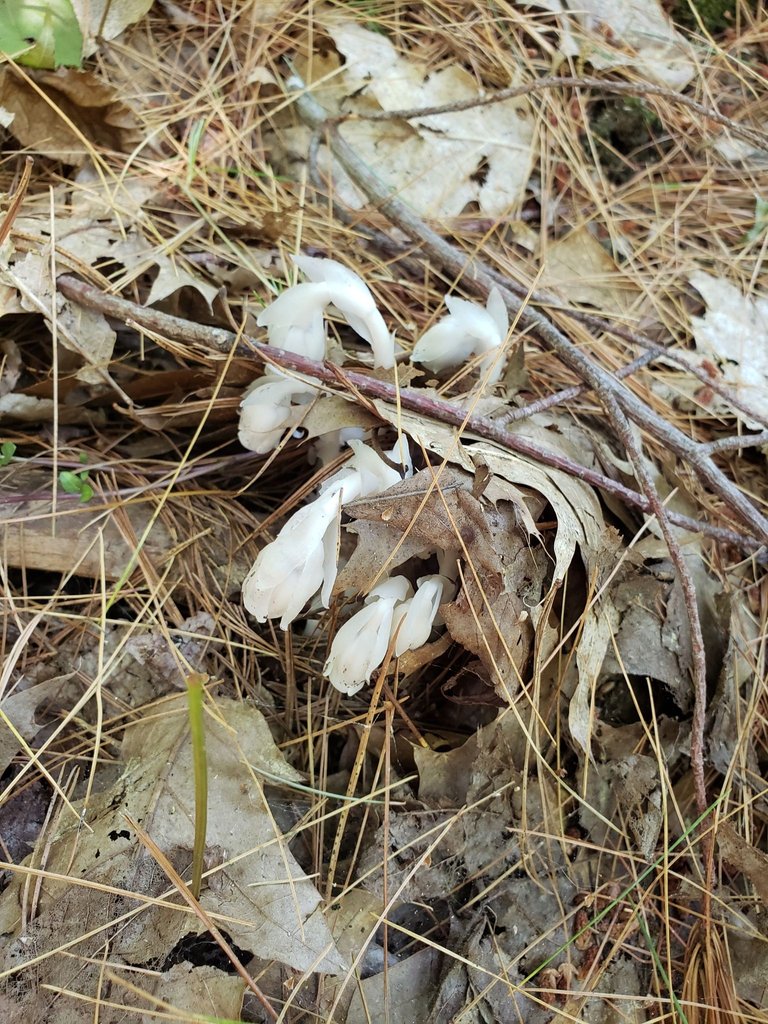 They are short and grow 4-8 inches tall.
Since they lack chlorophyll to produce food and energy, the plant is actually parasitic on the mycelium of Russula and Lactarius mushrooms. This means that they are 'mycotrophic.' Since the mushrooms are mostly generalists and they do not require specific host trees, so you can find Ghost Pipes in many mature, shady forests throughout the continent. Some days while hiking on trails here in New England they are every 10 feet!
Below are some pics of a typical Russula.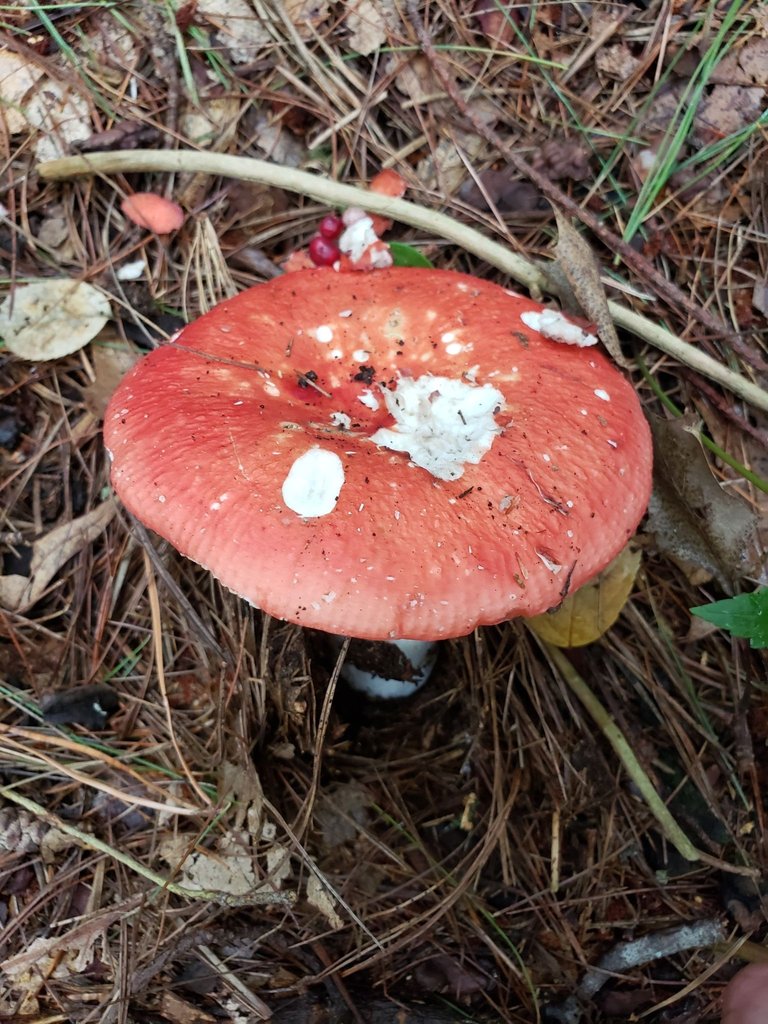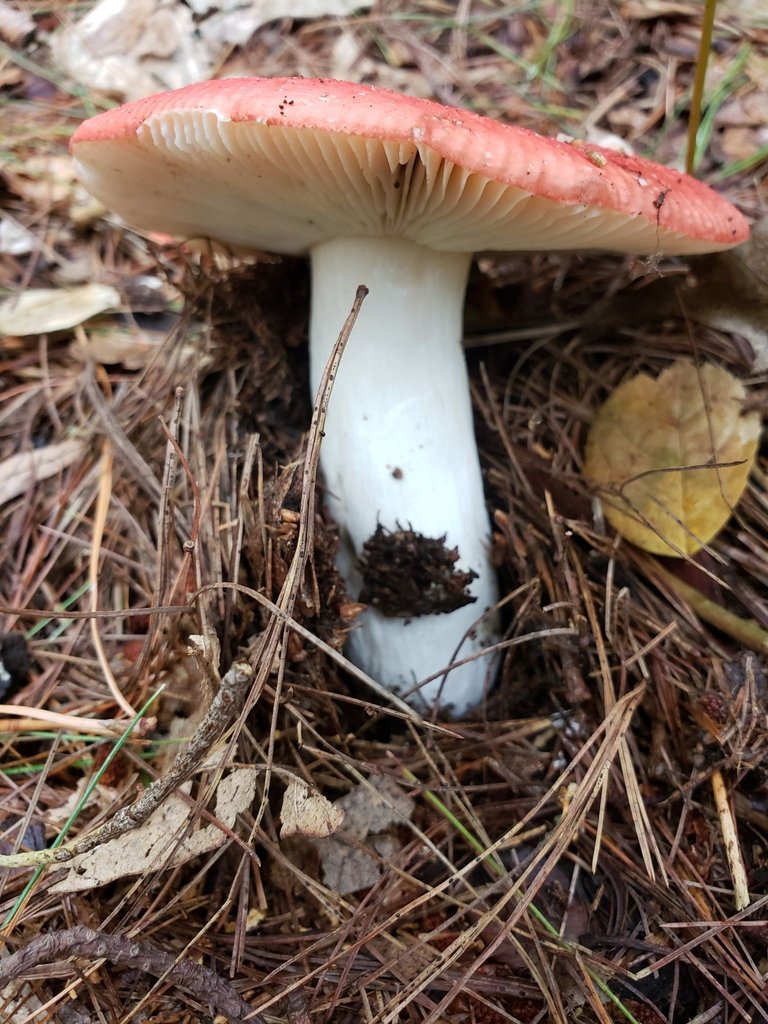 BACK TO THE PLANTS!
They grow from the middle of summer to early fall. I believe they are in the Heath Family Ericaceae but that might be outdated information. Taxonomists always have a lot of work on their hands... Ghost Pipes do sometimes come with faint colors: blackish flecks, or a general pinkish hue all over the plant. I was able to find a pink variant one day.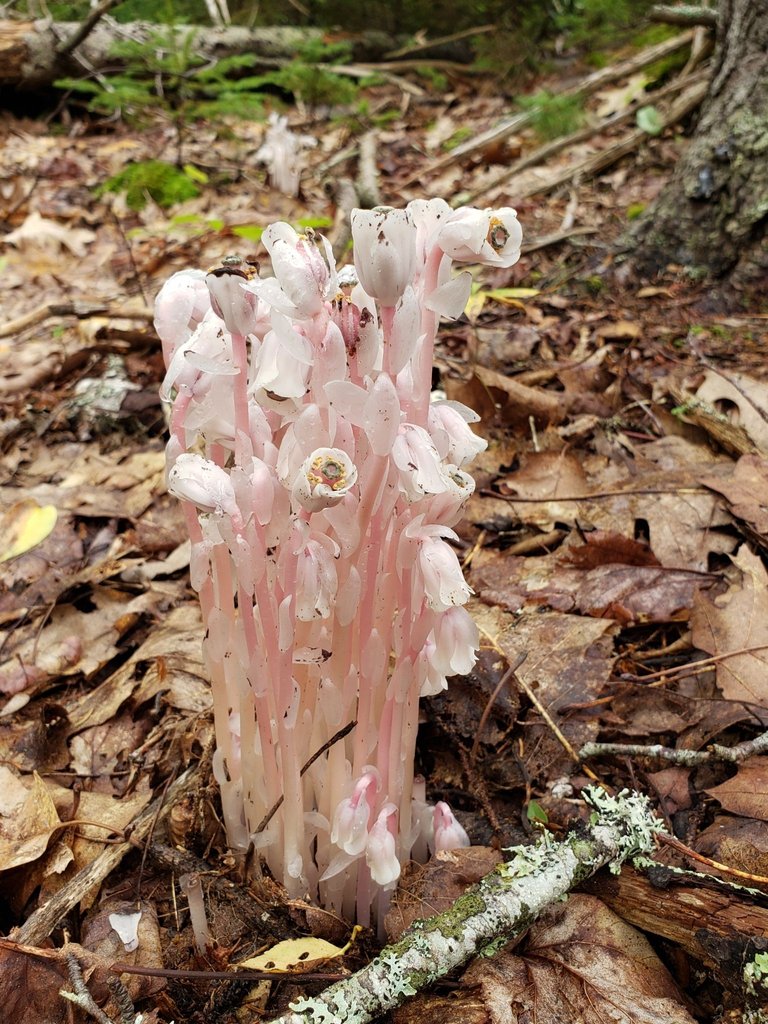 Here you can also see the five-part flower that each plant has. Bumblebees are the primary pollinator of the plant.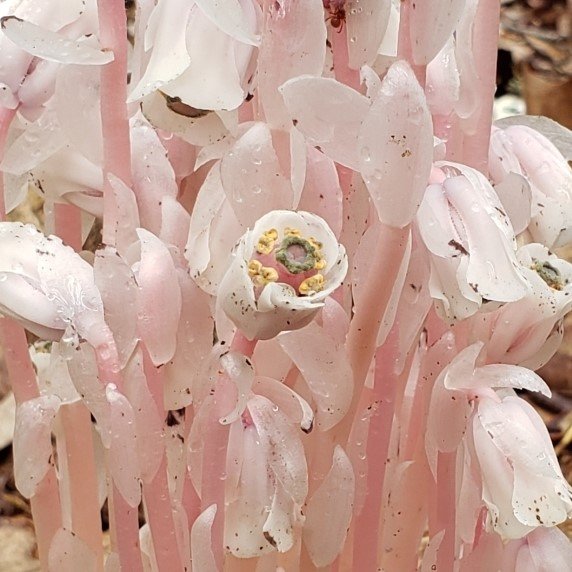 They remind me of alien tentacle head or something, with one big eye...I've had an entomology grad student ask to help him collect samples of Ghost Pipe to help him research the insect-plant relationship between the pipes and thrips, some flower-feeding insects. It is not well known at the time. But I don't have permits to collect these in the places I find them.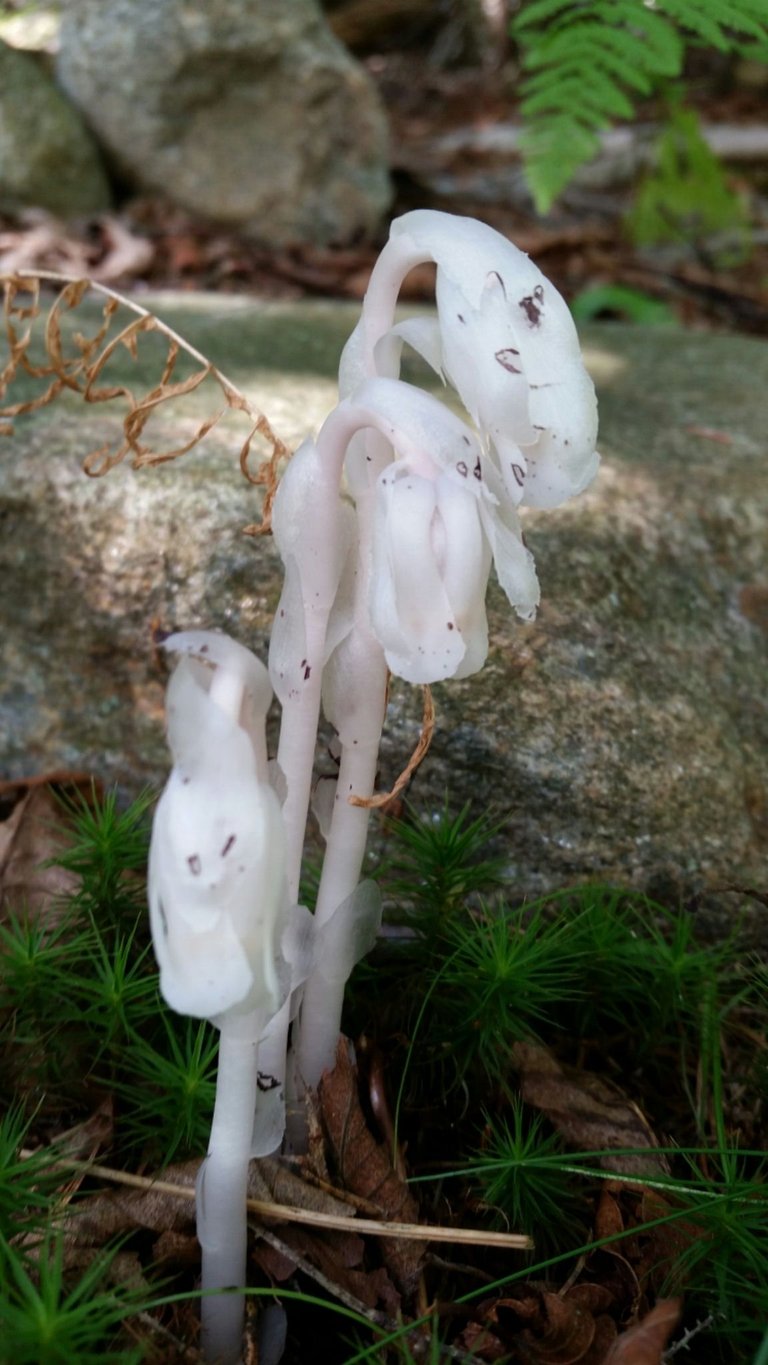 Here you can see some of that black flecking that some of the plants get. Their leaves don't fan out, they look more like scales. This plant is also sometimes called the Ghost Plant or Indian Pipes.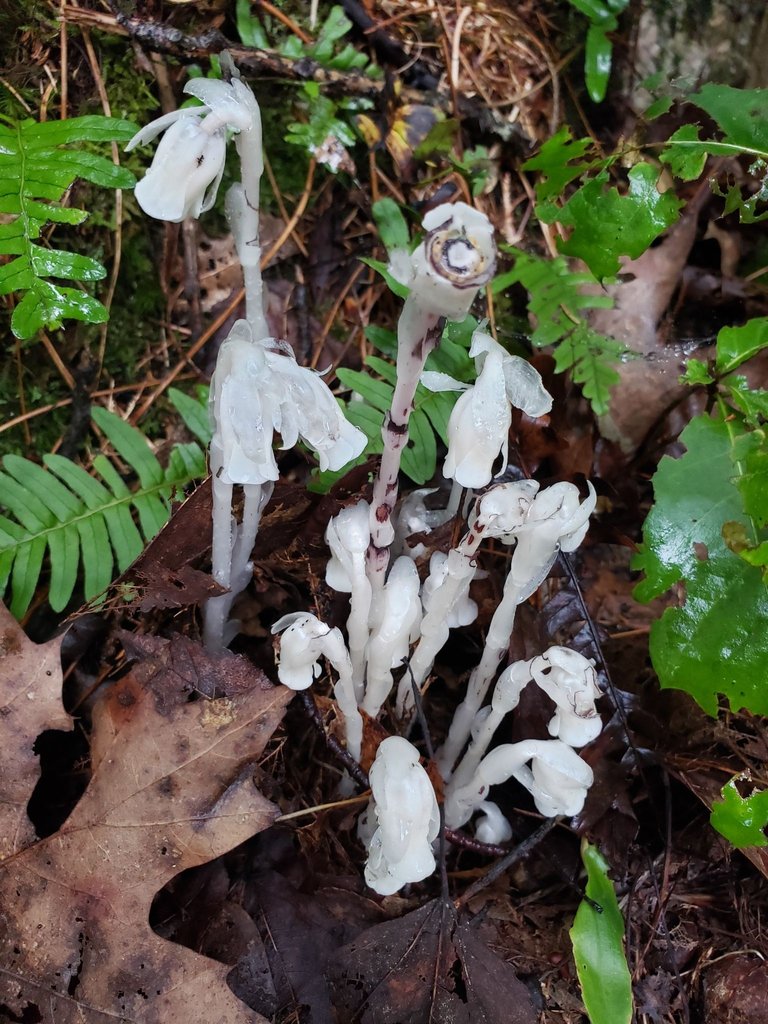 These had a little more color in them, but the heads of those plants are so white when you are in the dark woods. Interestingly, the plant has a history of use as an anti-anxiety herbal medicine. Maybe a bright beacon through a dark, scary time?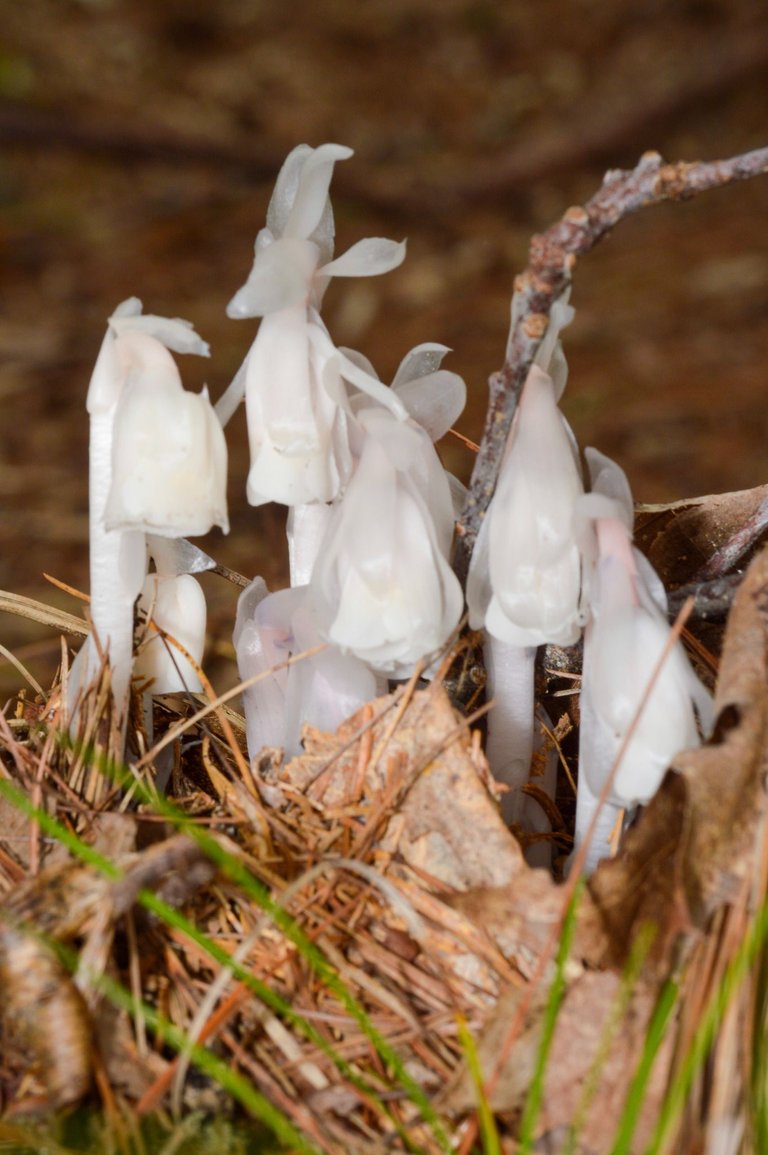 Some fresh Ghost Pipes bursting through the humus of the forest. Apparently Emily Dickinson, called the Indian pipe "the preferred flower of life" and place an image of them on her first volume of poems. Who knew?
What I do know is that whenever I see Ghost Pipes I am in for a good hike and a lovely day.
Thanks for looking!
Sources:
USFS:
https://www.fs.fed.us/wildflowers/beauty/mycotrophic/monotropa_uniflora.shtml
iNaturalist:
https://www.inaturalist.org/taxa/49477-Monotropa-uniflora
Here you can see Emily's Ghost Pipe illustration:
https://www.emilydickinsonmuseum.org/roomitem/preferred-flower-of-life/
All photos are my own.