Today's excerpt begins on page 35 of Survivor Vol 1.
Kurt Saxon thought civilization would have collapsed by now.
He spent the majority of his life collecting knowledge of how to do things.
He knew the importance of communicating at a level folks could understand.
Most of what he has compiled for our benefit can be easily understood by everybody.
He also includes a mild sense of humor.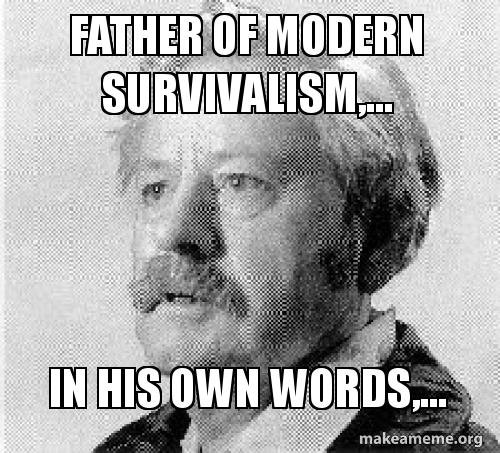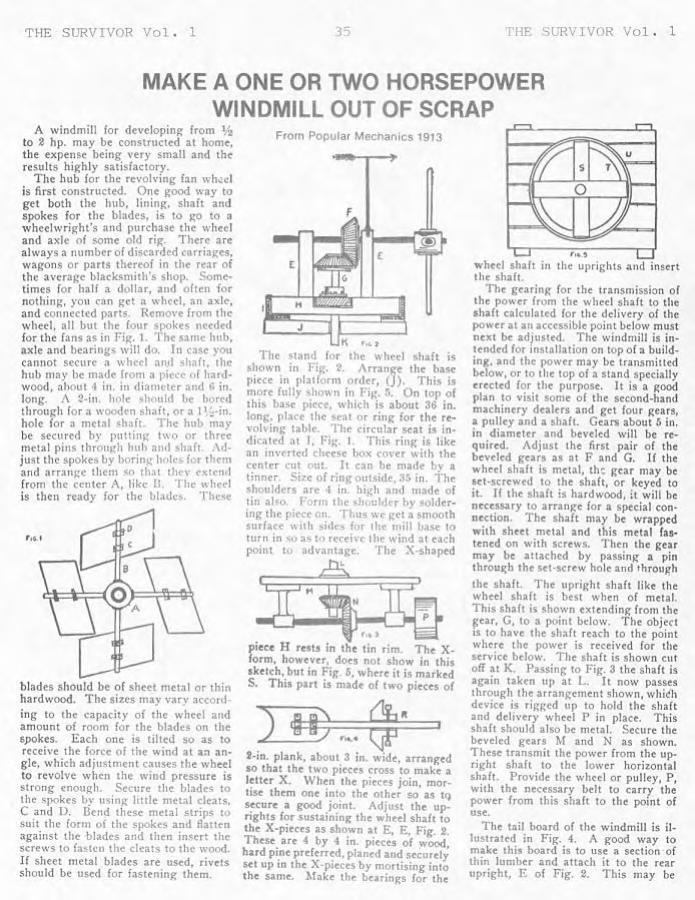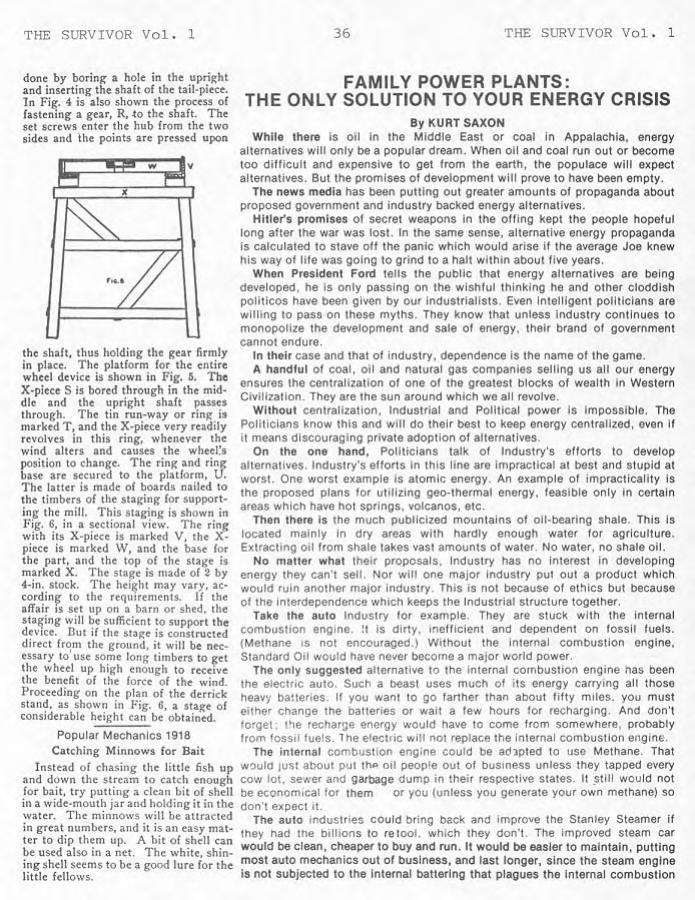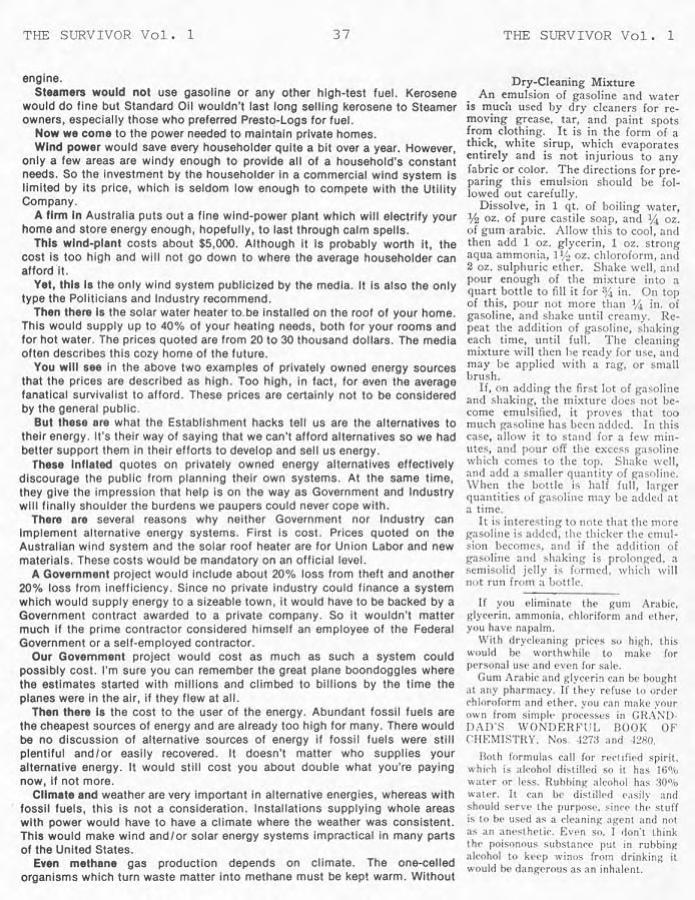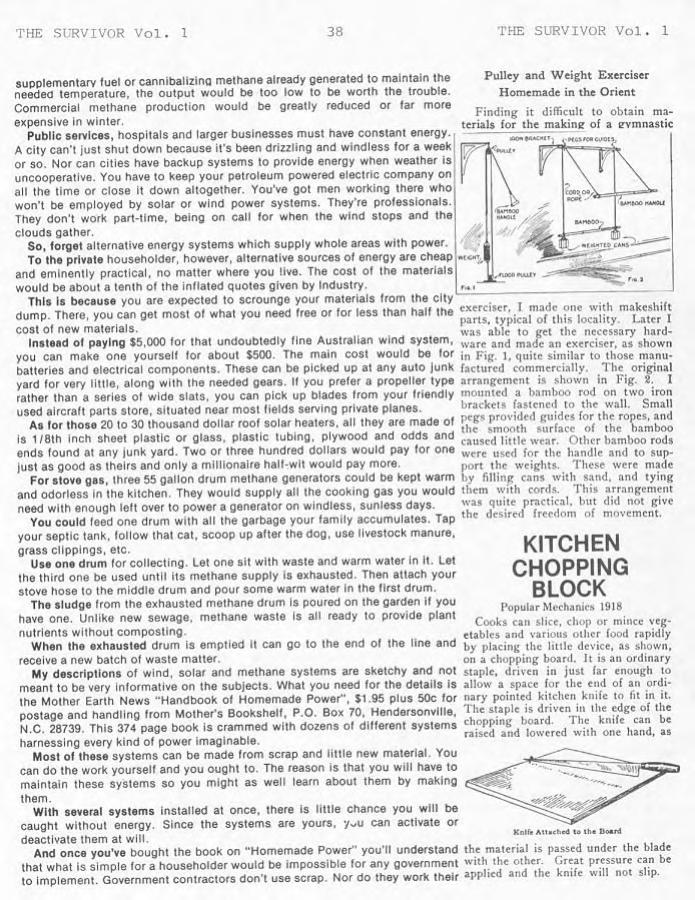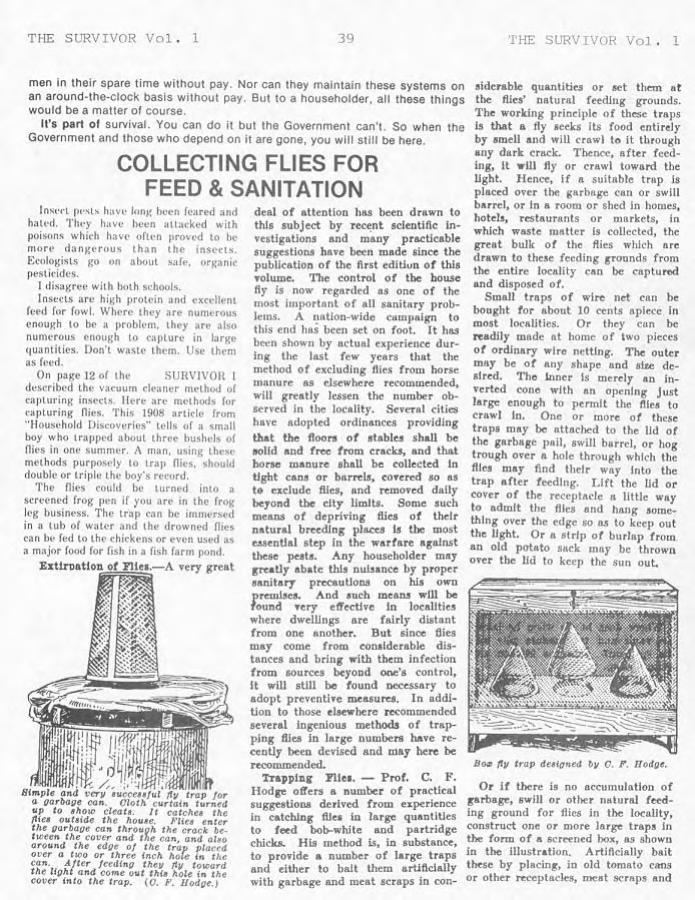 Electricity will be in short supply after the sun takes out the power grid, best you have a working idea on how to make your own before that happens.
If you want, you can hook a car alternator up to a wind mill and get electricity.
In a pinch, any electric motor spun a couple hundred rpm faster than it says on the label will also put out electricity.
You can spin it with a motor, wind, or water if you have enough head pressure.
Get your mind wrapped around doing things for yourself.
The time may come that you need it, and you won't have it if you don't get it prepared in advance.