this is my entry for the daily #monomad challenge curated by @monochromes.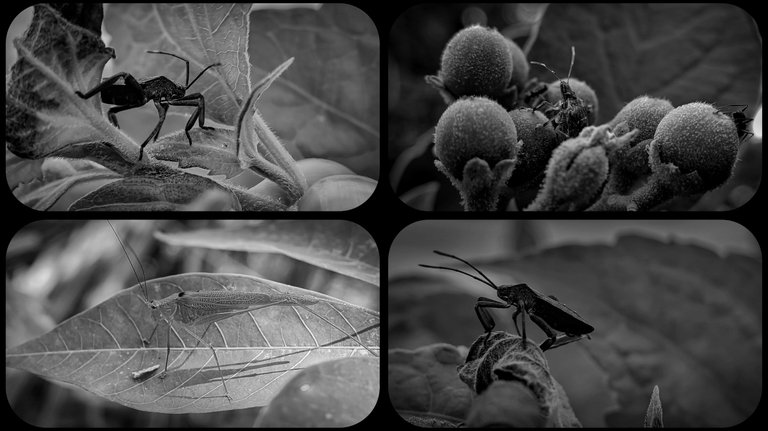 Good evening all friends, best wishes to all of us, hopefully we will always be given health and success
As for this opportunity tonight I will again try to share some photos from some of the shots I got a few days ago when I passed one of the roads in the village in my area and along the way there were lots of wild plants, after I paid attention to each leaf , it turns out that there are some insects that live there, they are the same species but differ in size and slightly in shape
This insect belongs to the insect species Coreidae, the interesting part about these insects is the fine dots all over their bodies and also they have very long legs and they are great for modeling with some of the styles they do, like some of my shots today.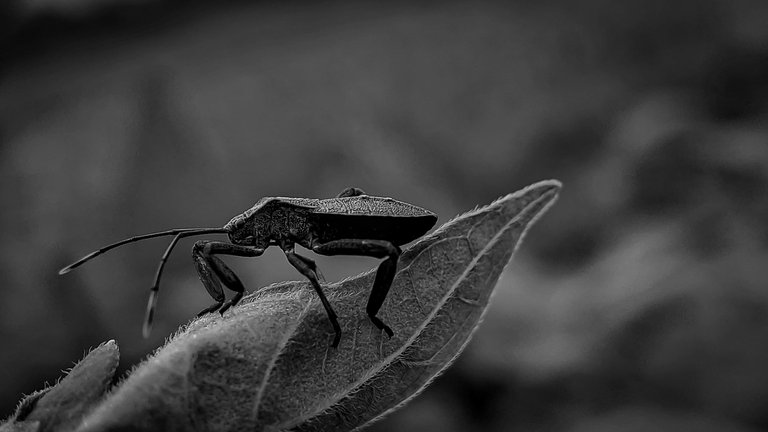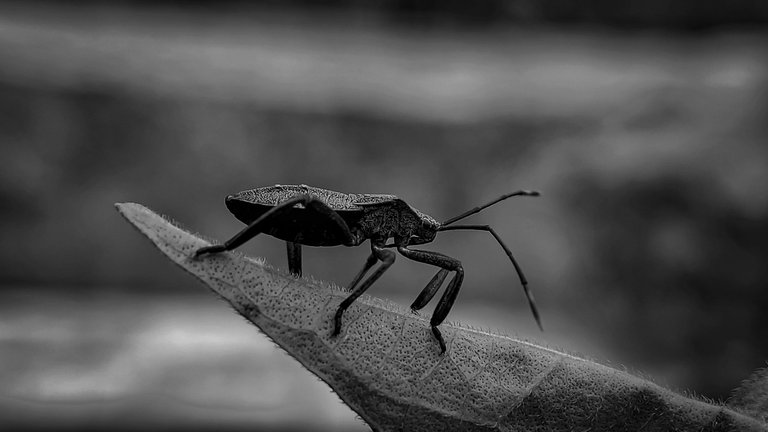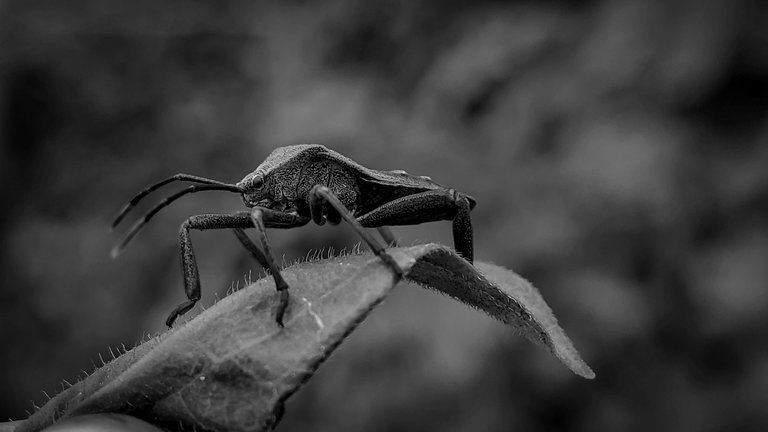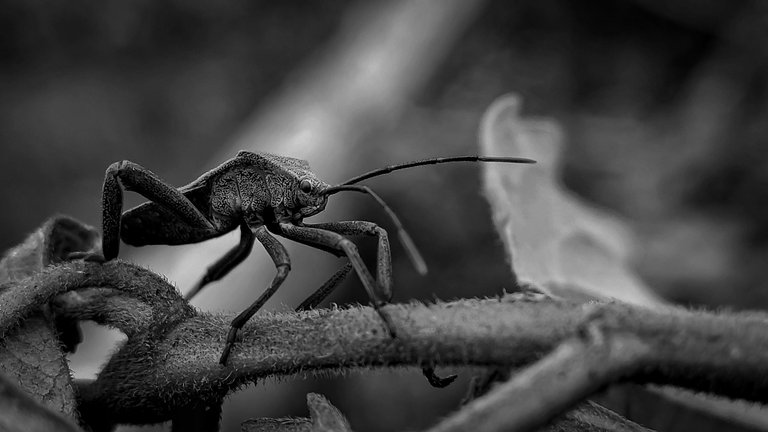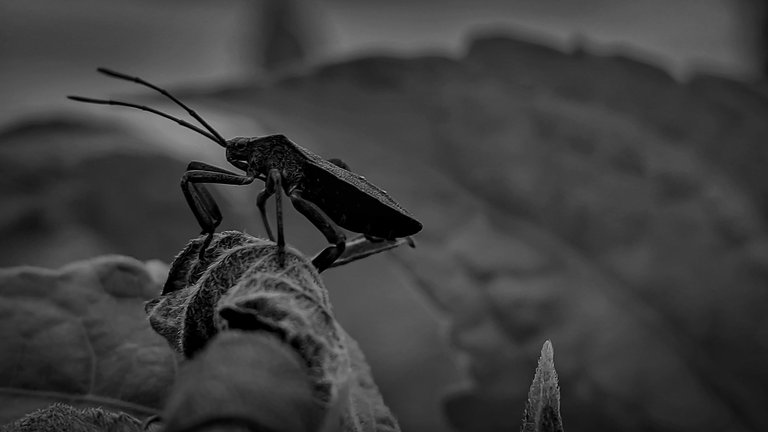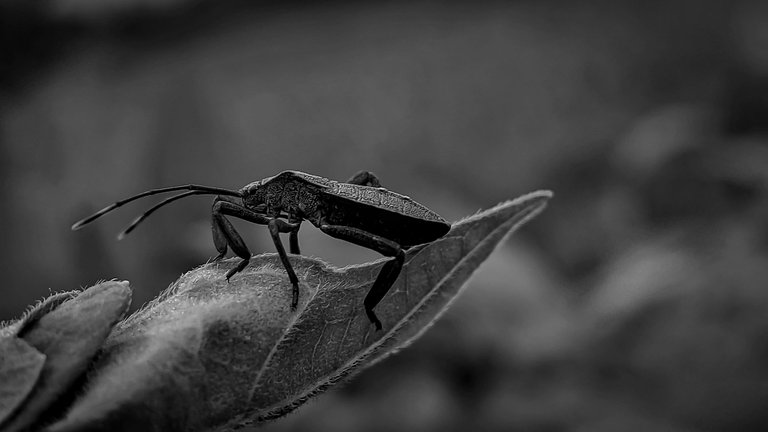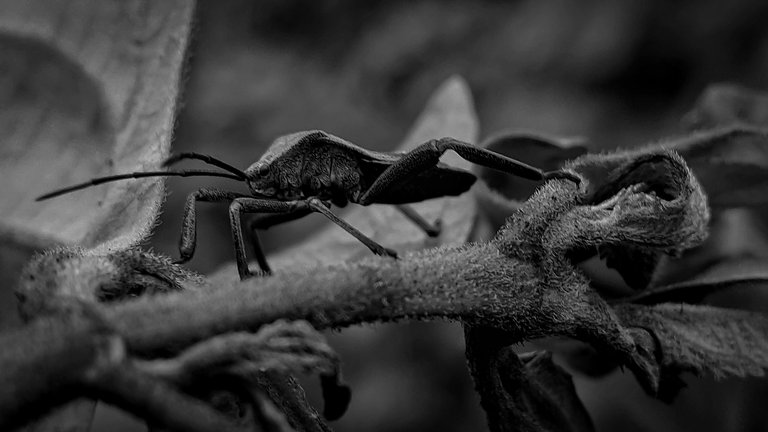 I also got the same insect but a bigger size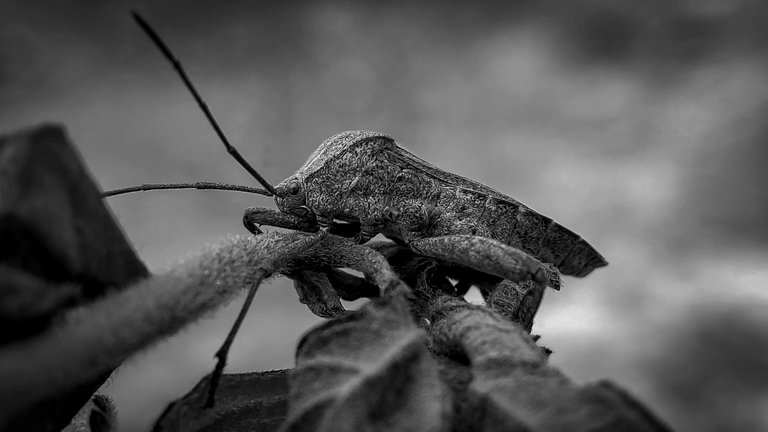 on other wild leaves I also saw a grasshopper that has a long body with a bright green color and also a flying style that is so fast, I only got two shots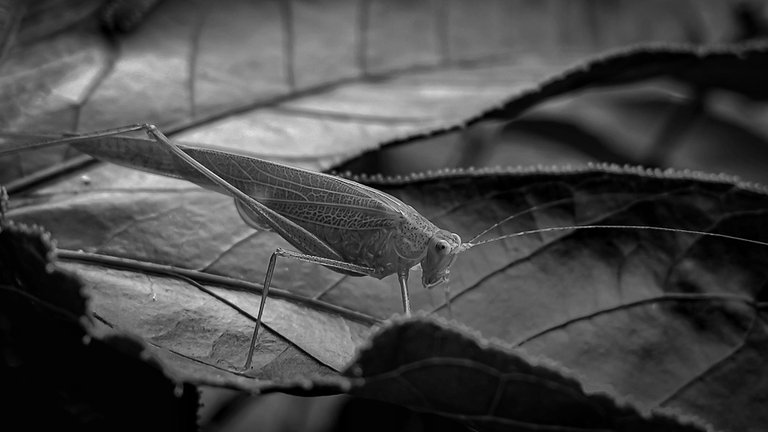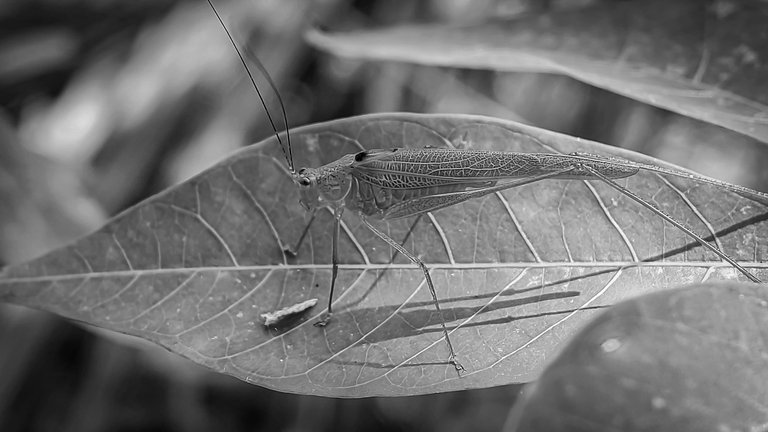 try to pay attention to my photo below, do you see an insect there among some wild fruit, I don't know what he's doing, so what you see is only the head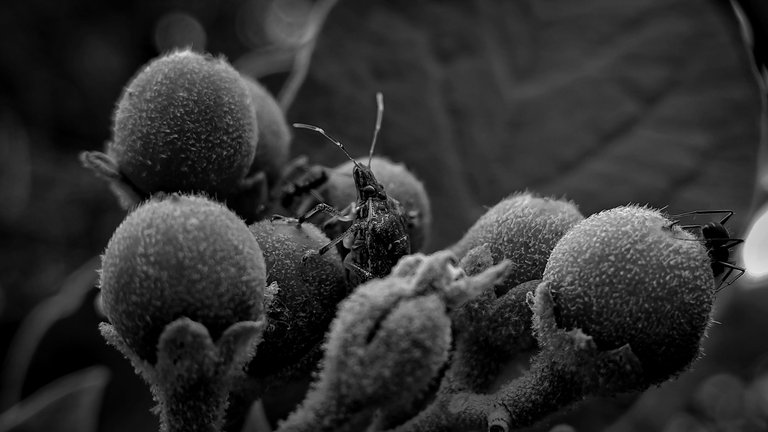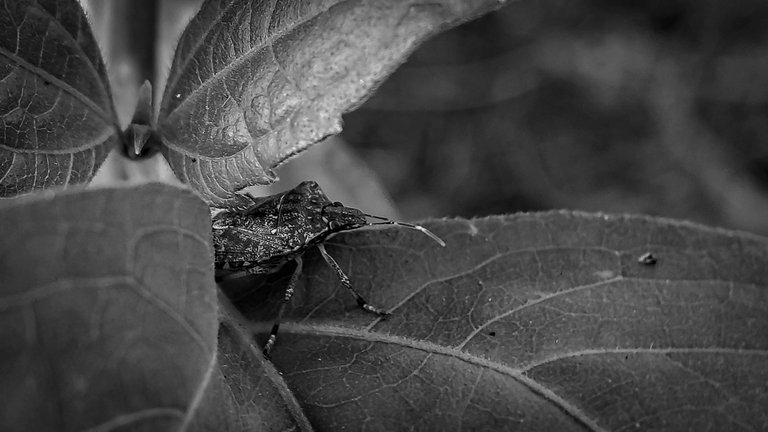 those are some photos that I can share for today's #monomad challenge, I hope there are some of my shots that make you like the photos I share today.
| Camera | Poco x3 Pro |
| --- | --- |
| Location | Aceh, Indonesia |
| Category | Macro photography |
| Editing | Lightroom |
| Objeck | animal |
| Photographer | @vikar |