this is my entry for the daily #monomad challenge curated by @monochromes.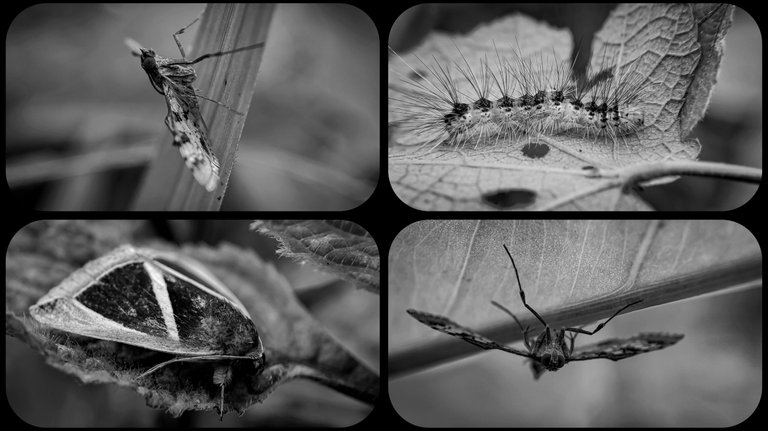 good night to all black and white photography lovers wherever you are. I hope you are always under the protection of the almighty,
For today I will again share some photos of some of the animals that I found today when I hunted some wild animals that live in an empty garden where lots of wild plants live there.
this place is not far from my house but in this garden no one cleans up so it is very littered with several animals there, when I was looking on several sides of the garden, I saw a moth fly to another wild leaf and I tried to chase it on the way, I found it standing on a leaf there with a very beautiful color pattern in brown and lined up like the letter V on the wings so beautifully
the inj moth is classified as a type of moth Deltote.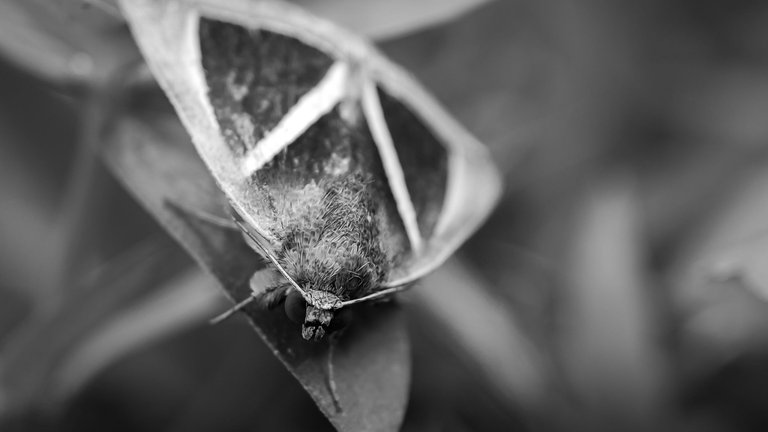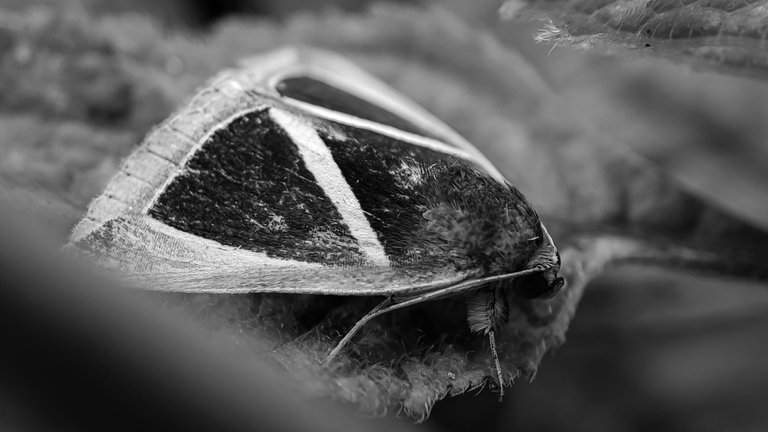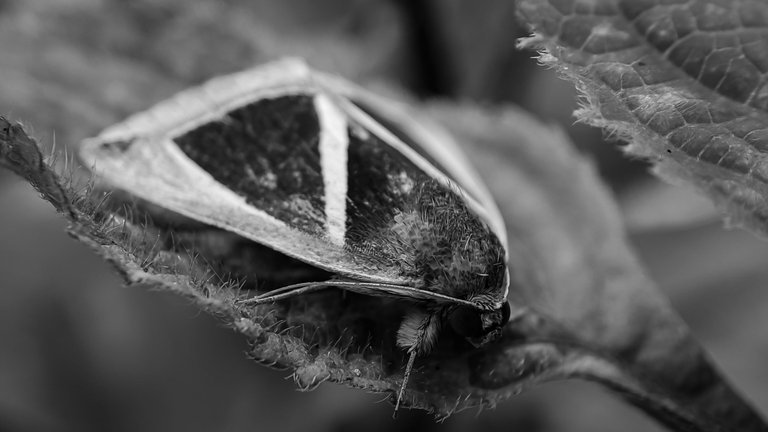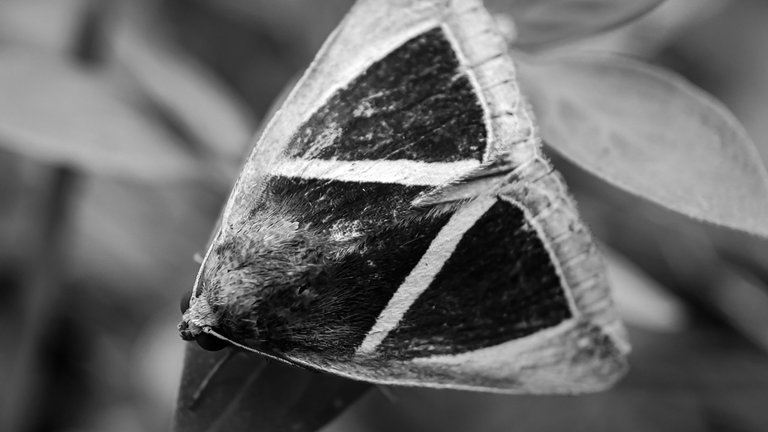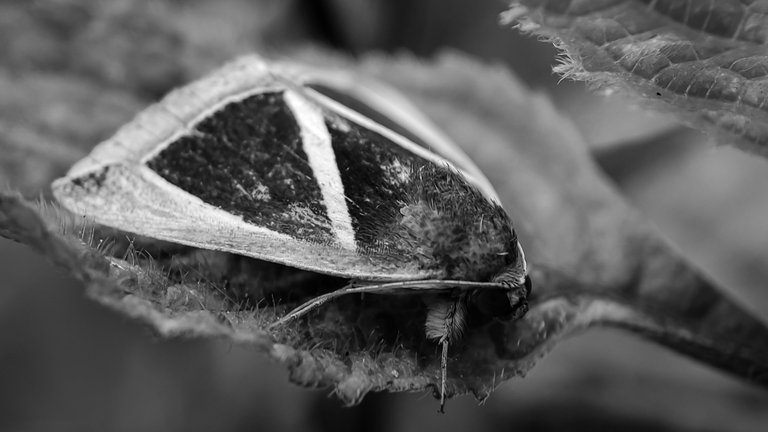 after that I went back to look for another object and when I stepped I saw a small animal flying, after I tried to follow it I saw this moth hanging head down like a bat, and I often see this moth the way it stands is like that.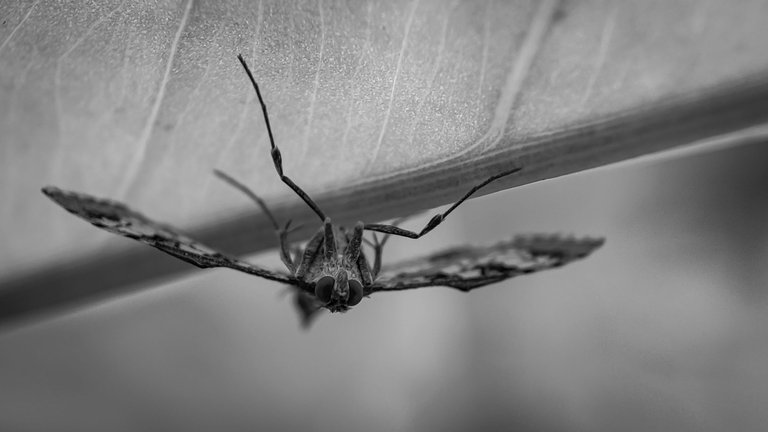 i disturbed it and moved to another leaf, i tried to bend the leaf so that it looked like it was standing normally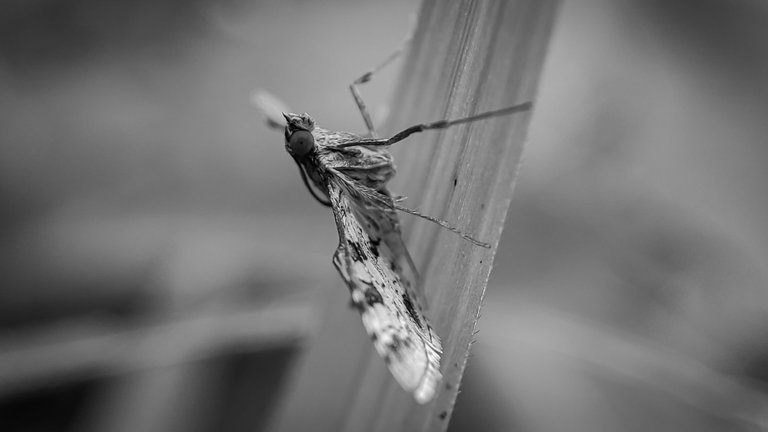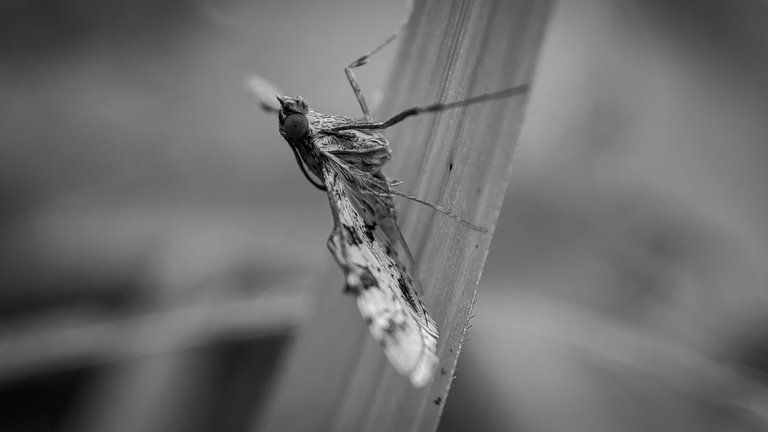 after that I saw a caterpillar standing on a leaf steadily, I also took some photos of it, this caterpillar belongs to the type Fall webworm.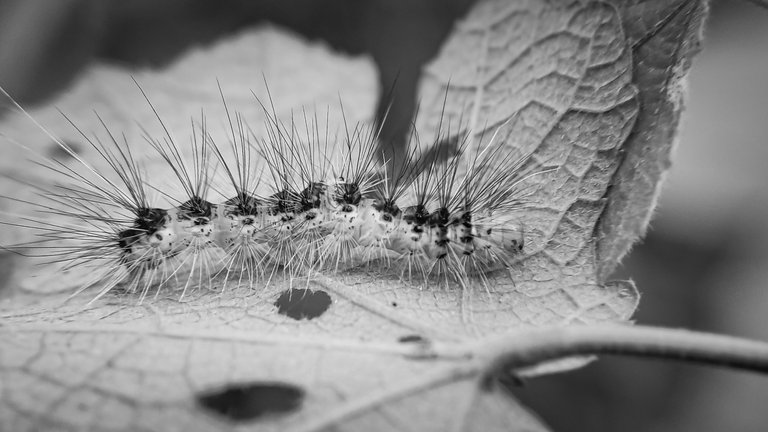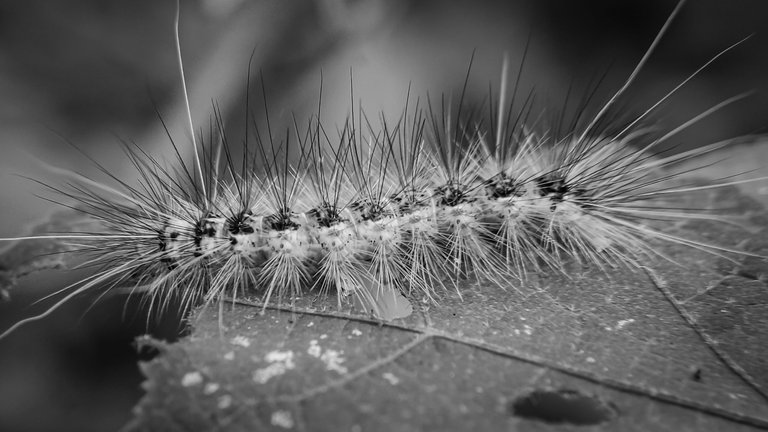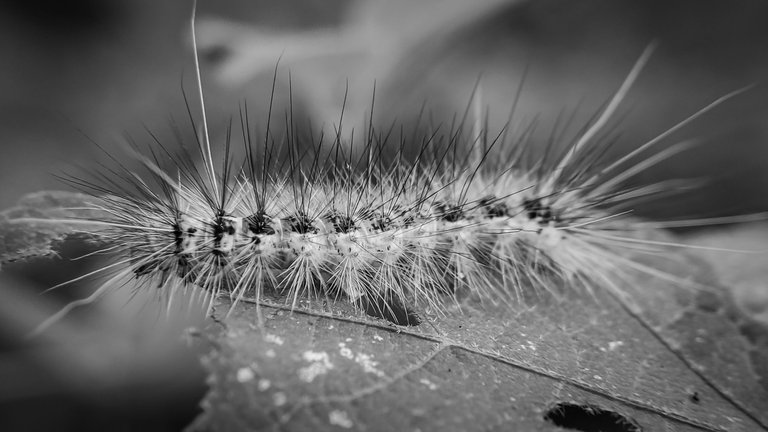 Those are some of the shots I could share for today's #monomad challenge, hopefully some of my shots will make you like them.
| Camera | Poco x3 Pro |
| --- | --- |
| Location | Aceh, Indonesia |
| Category | Macro photography |
| Editing | Lightroom |
| Objeck | animal |
| Photographer | @vikar |