Monomad : Insect - Potanthus Omaha
this is my entry for the daily #monomad challenge curated by @monochromes.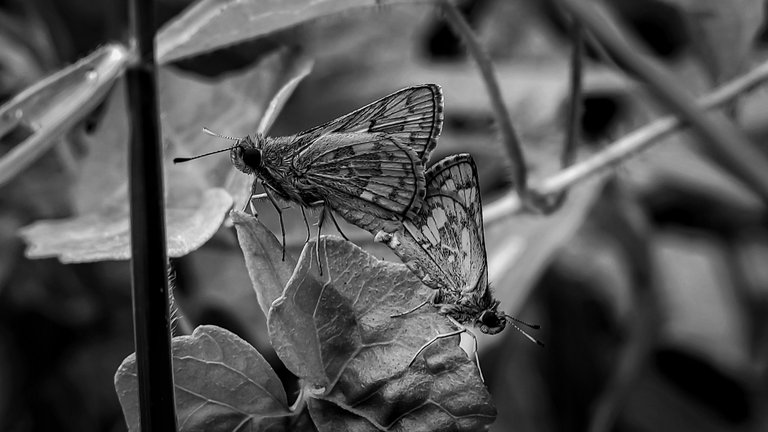 Good evening to all black and white photo lovers,
For today I will again try to share some photos that I found a few days ago when I was hunting some gardens in my area.
That afternoon I intended to see some developments from one of the long bean plants in my garden and suddenly I saw that there were several trees that had produced fruit from the long bean, and at that time on a wild leaf there I also saw a pair of butterflies. Little butterfly was alone there, I noticed they seemed too focused on what they were doing that they didn't notice me slowly taking a few shots a little closer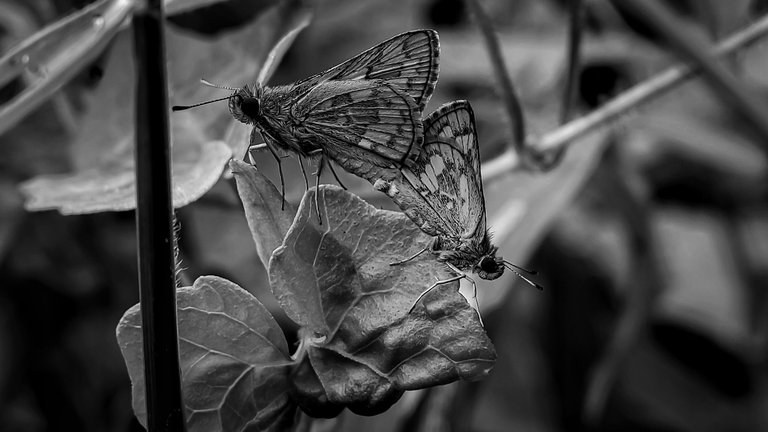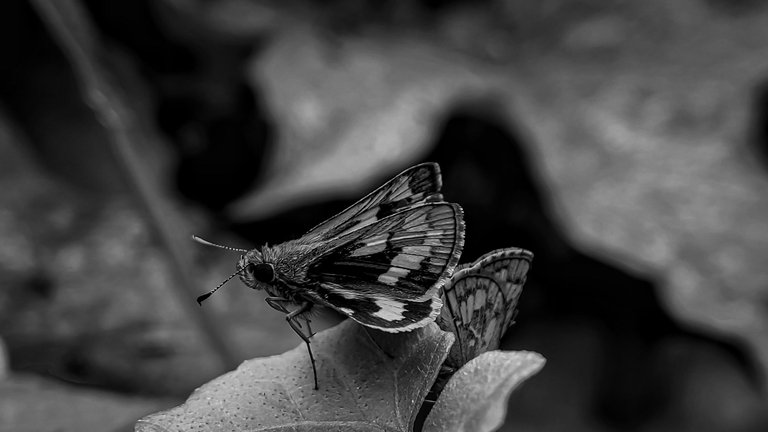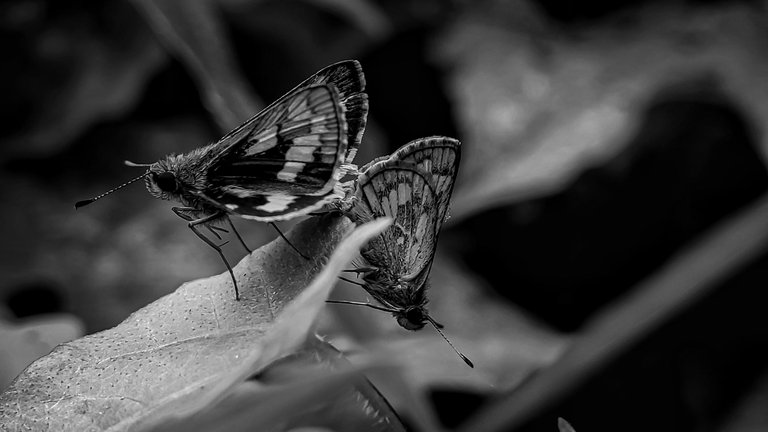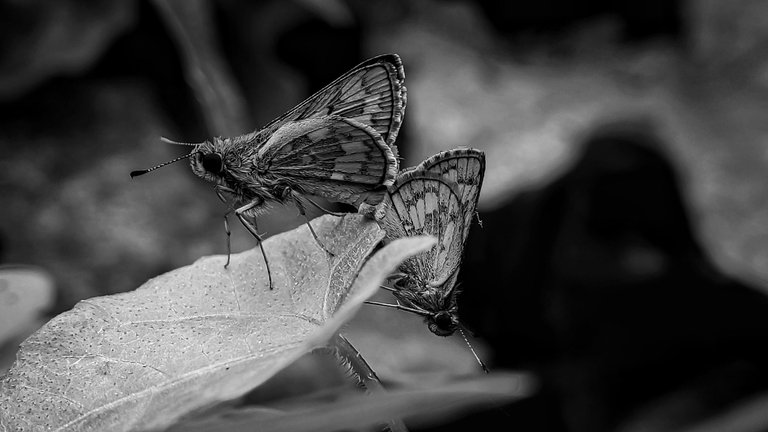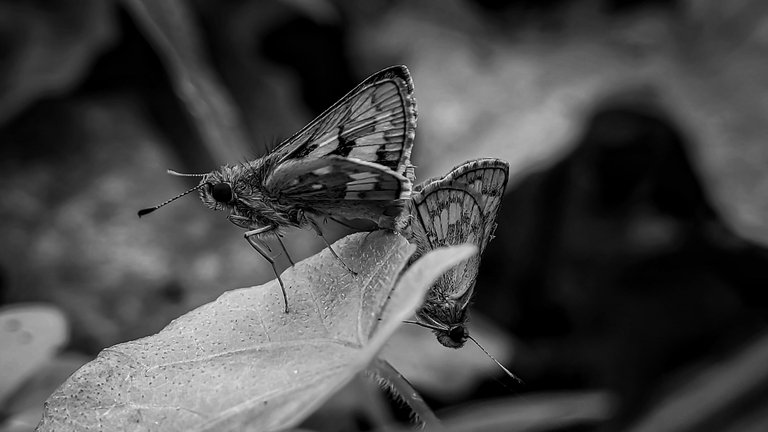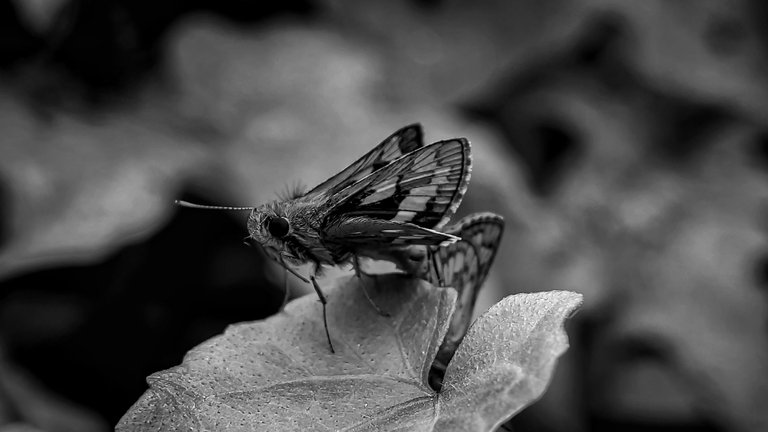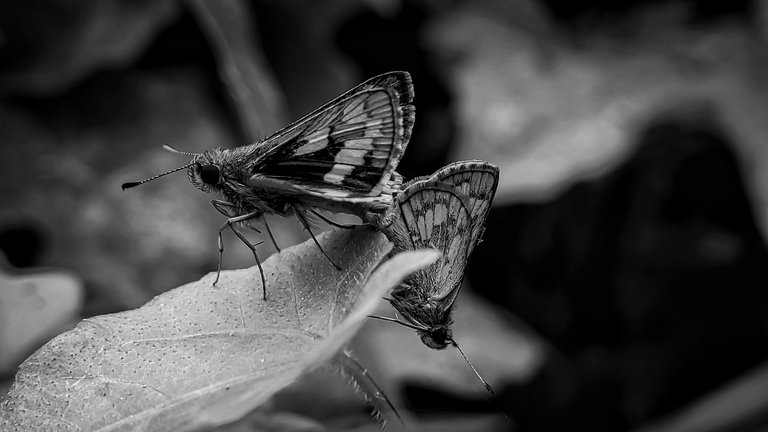 in some of my photos above you can see male or small butterflies starting to hide their bodies but they are reluctant to let go of that pleasure even though they fly to another wild leaf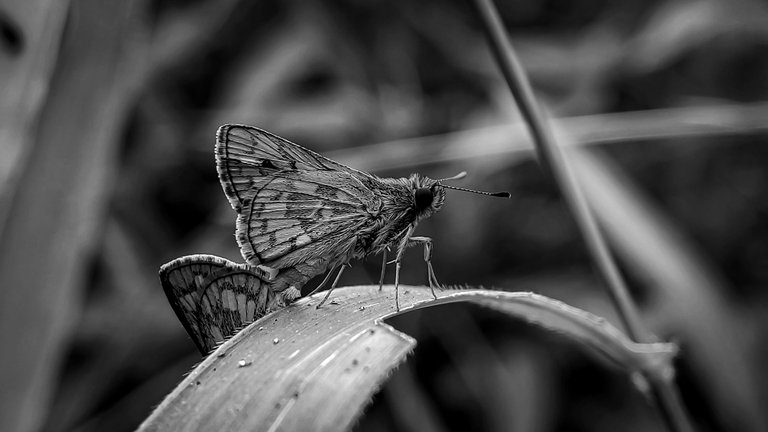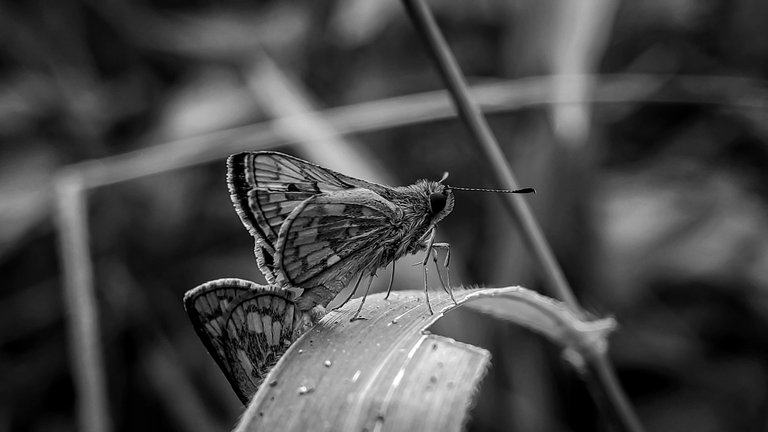 This beautiful little butterfly belongs to the type of butterfly Potanthus omaha, a group of butterflies that have slightly smaller bodies but fly so fast and there are some subtle sounds when they fly beside us.
those are some of the shots I could share for today's #monomad challenge hope you like some of the shots I shared
| Camera | Poco x3 Pro |
| --- | --- |
| Location | Aceh, Indonesia |
| Category | Macro photography |
| Editing | Lightroom |
| Objeck | animal |
| Photographer | @vikar |
---
---