Monomad : Feathery Twin Mushrooms
this is my entry for the daily #monomad challenge curated by @monochromes.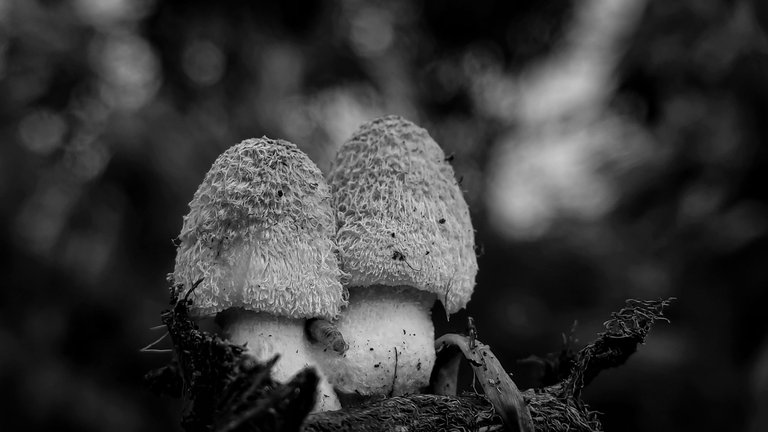 Good evening all friends, best wishes to all of us
Today I will try to share some of my best shots when I was hunting a few days ago, the weather in my area now, thank God, has improved, almost every afternoon it rains so hard and I see some mushrooms starting to bloom again in some weathered tree, I'm so proud to wait for this moment,
When I visited one of my gardens and was in need in the middle of the garden there was a rotting tree trunk and when I saw it turned out that in one part it was growing two twin mushrooms which were so beautiful, because I wanted a good background I took the two mushrooms and direct to several sides like in my photo below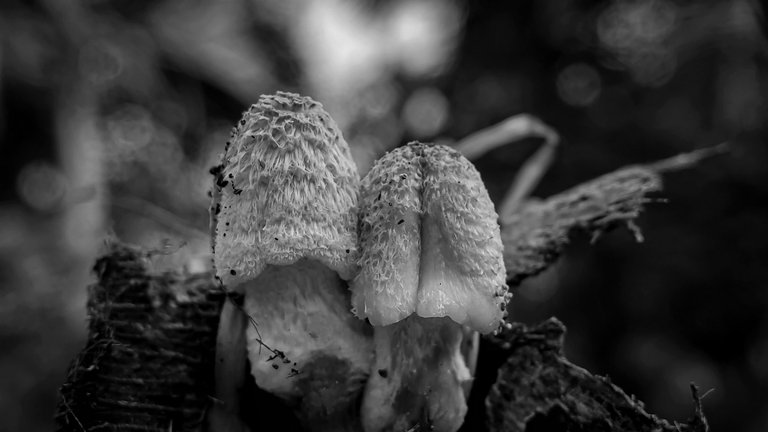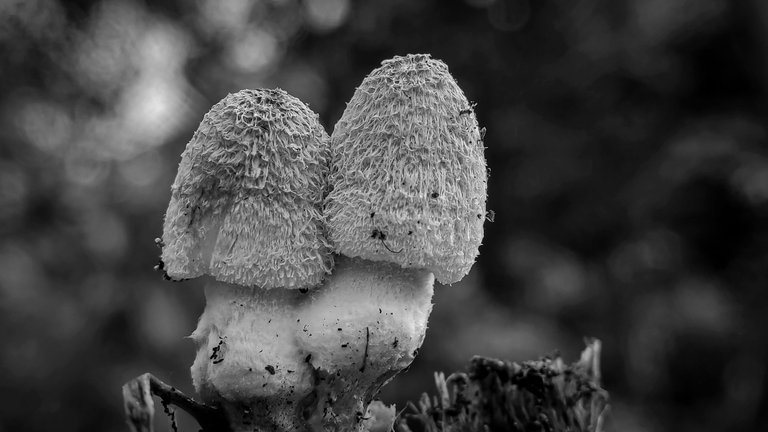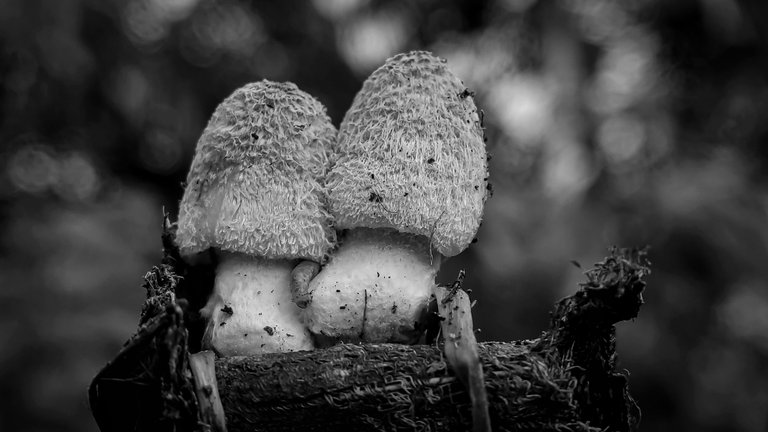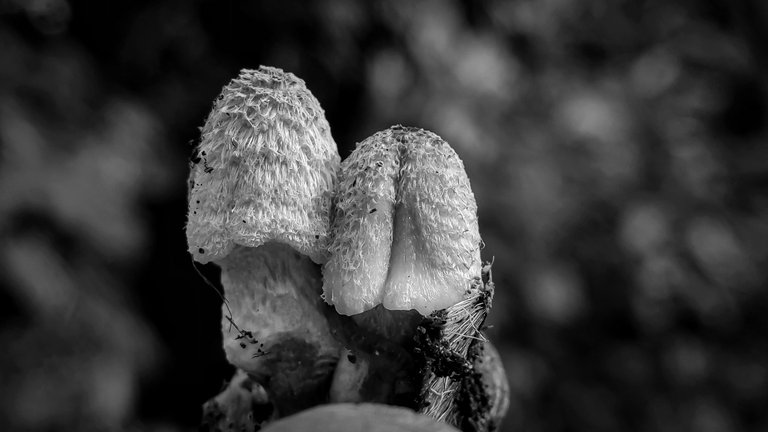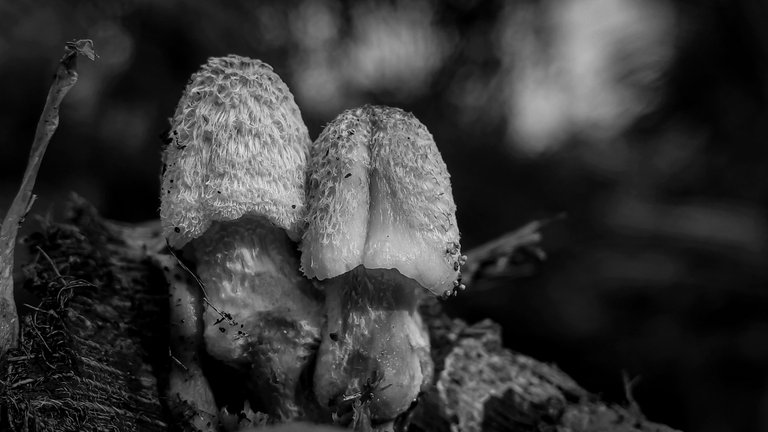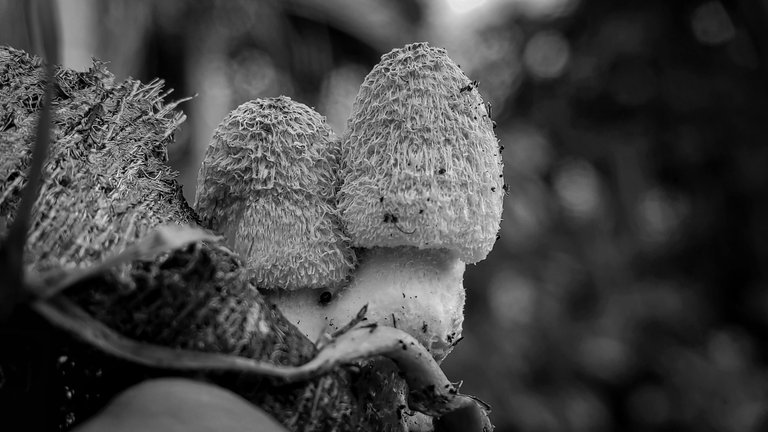 This mushroom belongs to the type of mushroom Coprinus comatus, This mushroom is one of the mushrooms that does have a short life span, usually only a period of 2 or 3 days, it will bloom and rot, but when I arrived they were intact and so perfect with their beauty, I haven't seen this mushroom for a long time since such a long summer.
Those are some mushroom photos that I can share for today's #monomad challenge. I hope some of my friends like some of my shots.
| Camera | Poco x3 Pro |
| --- | --- |
| Location | Aceh, Indonesia |
| Category | Macro photography |
| Editing | Lightroom |
| Objeck | mushroom |
| Photographer | @vikar |
---
---