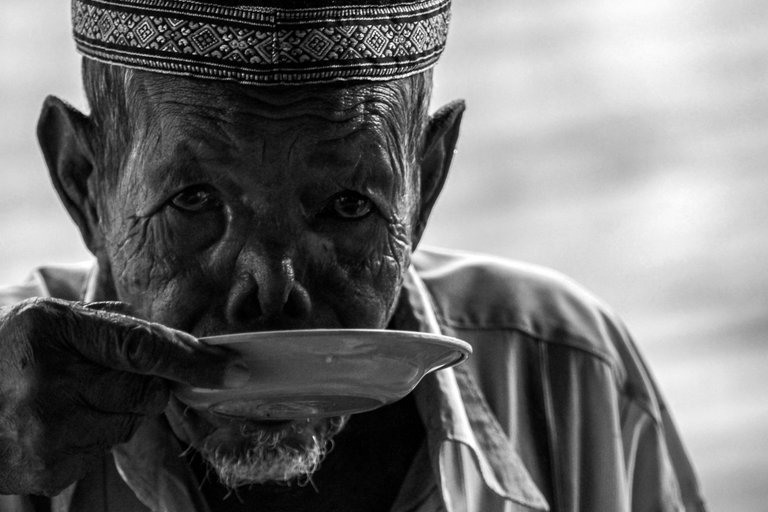 He can still leave the house and relax alone in a coffee shop at his elderly age. His wrinkled face showed that he was in his early eighties or a little less, but he acted as if he was young, took a sip of his coffee, and smoked casually, his sharp gaze sweeping around.
On November 21, 2018, I went by a rural coffee shop in Laweung, Pidie, Aceh, and captured the moment.
In his elderly age, he appears to be cool and lively. "Why does he still appear active in his elderly age?" My mind asked. "He was a diligent worker when he was young, lived in harmony with nature, and, of course, followed a normal lifestyle," I told myself.
He was aware that he was being photographed, but he chose to ignore it. It was difficult for me to direct the camera shot away from him. I hope you enjoy the black-and-white photos showing him finishing a cup of coffee and smoking a cigarette.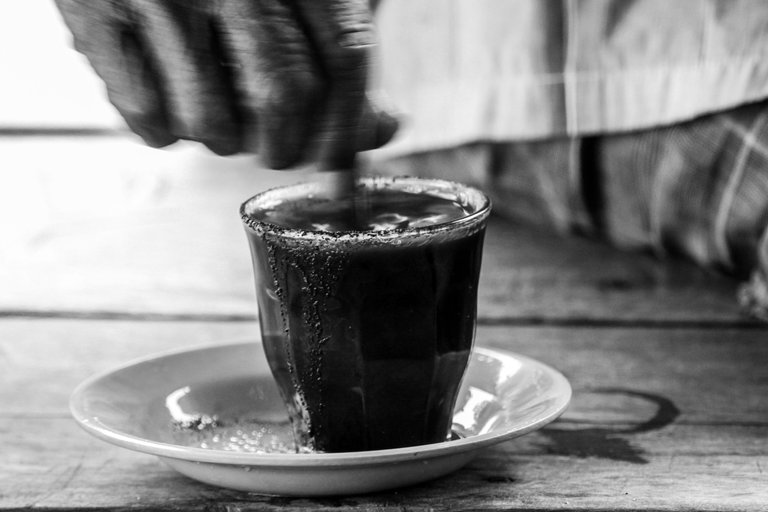 A cup of coffee was being swirled.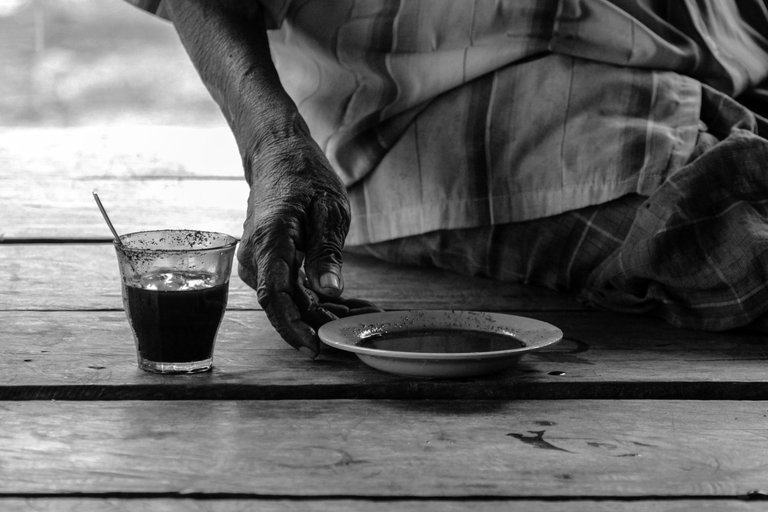 He poured hot coffee onto a plate and allowed it to cool to lukewarm.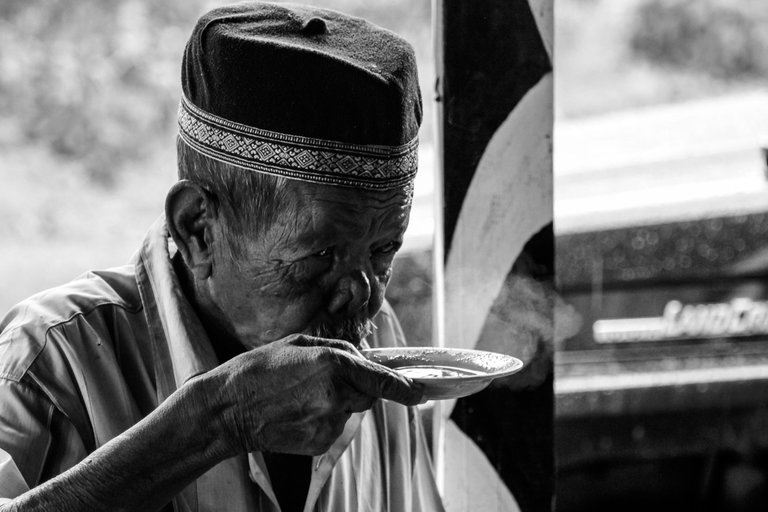 He blows the coffee on the plate and then sips it. (Look at the first pic)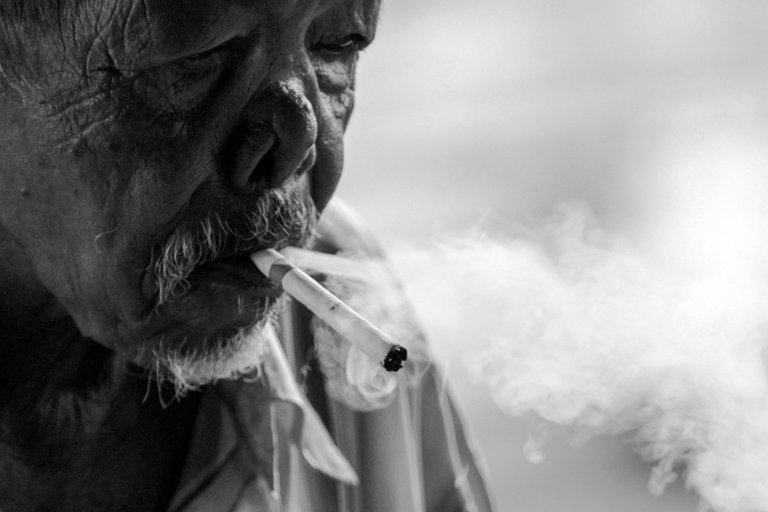 Then he lit a cigarette.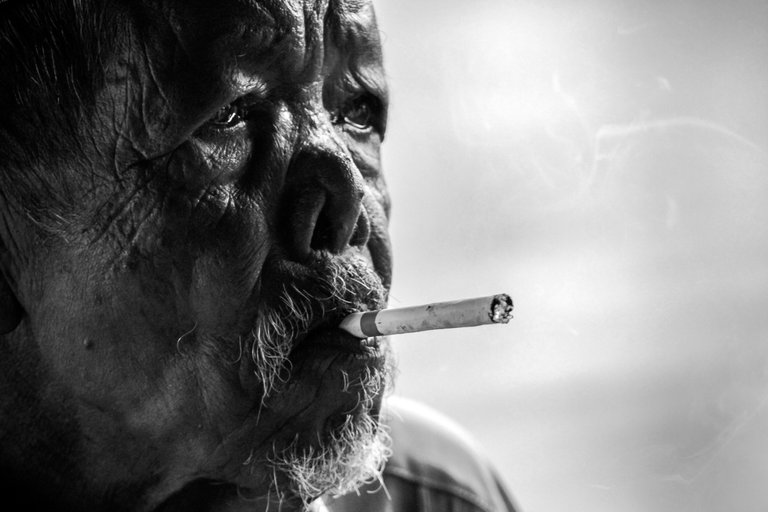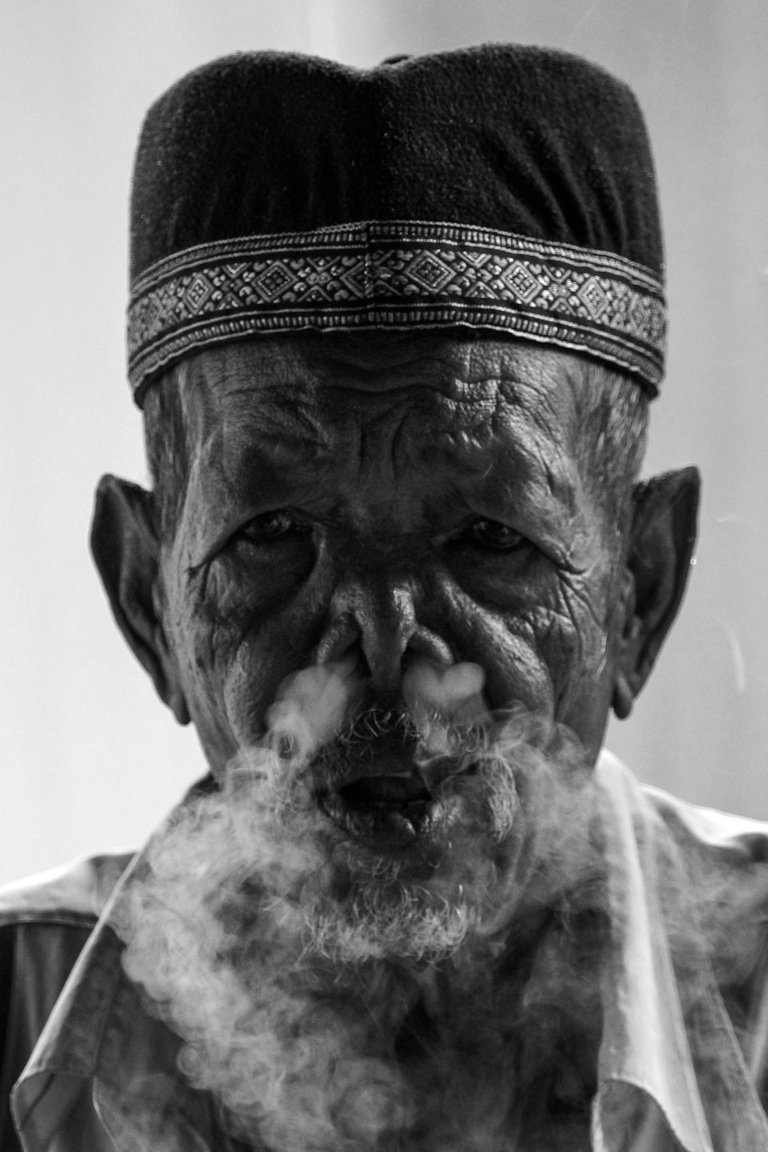 He thoroughly enjoyed it.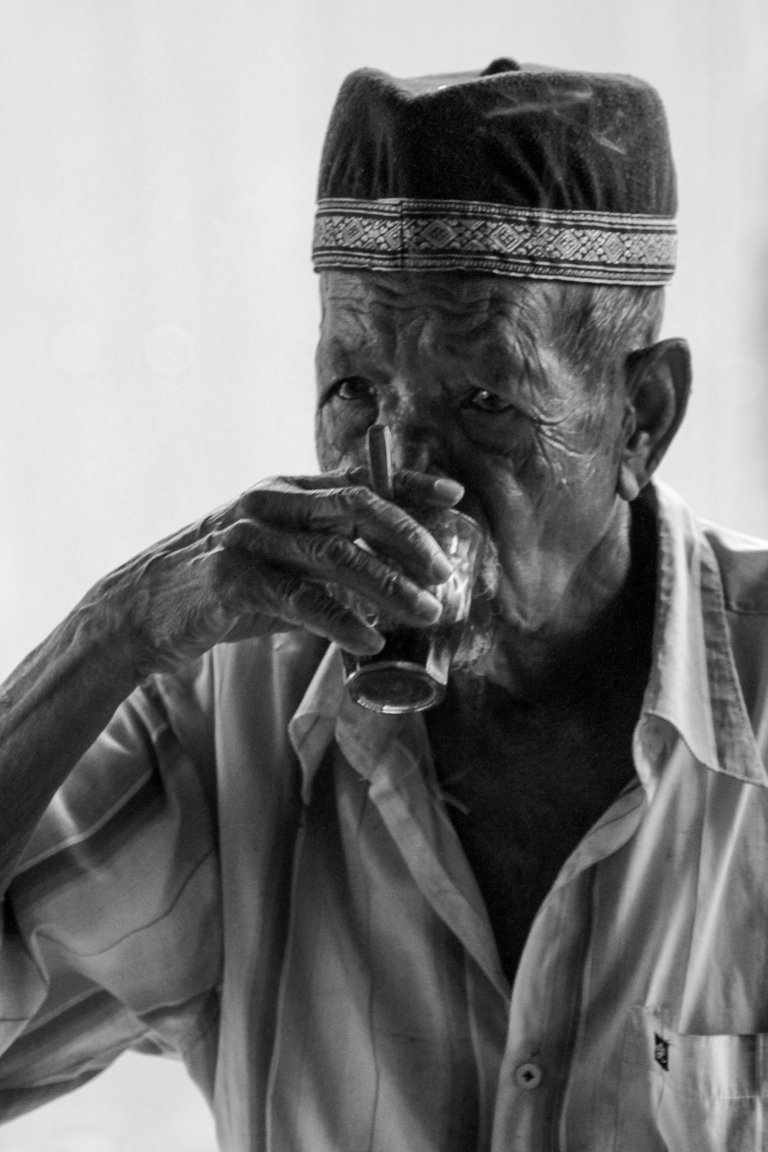 He could drink it directly from the glass because the coffee was already lukewarm.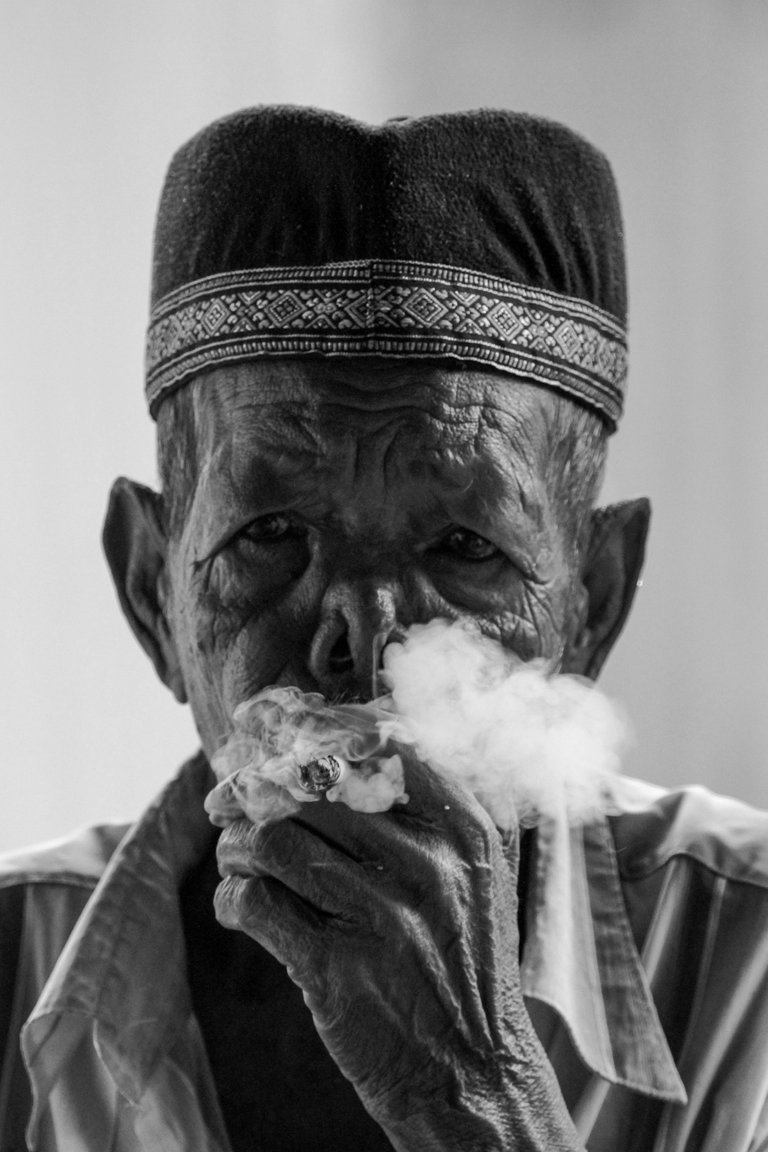 He inhaled cigarette smoke in between gulps of coffee.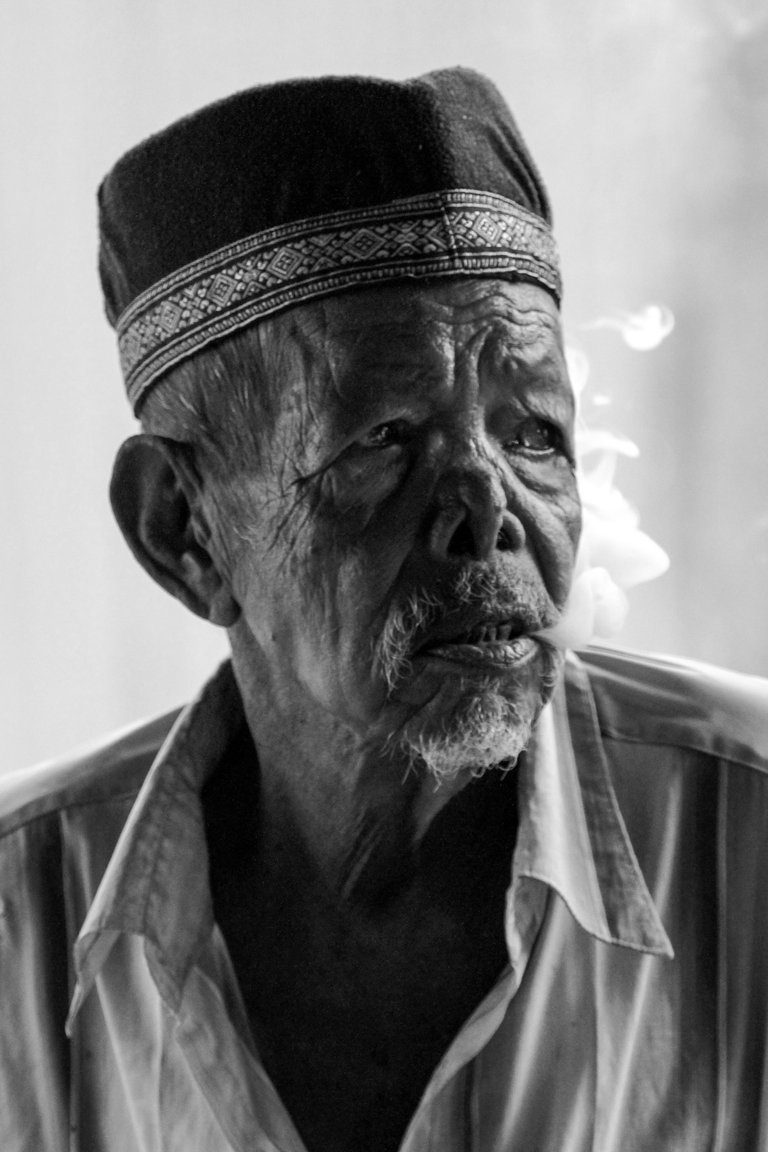 Look at that. He sucked the smoke into his mouth.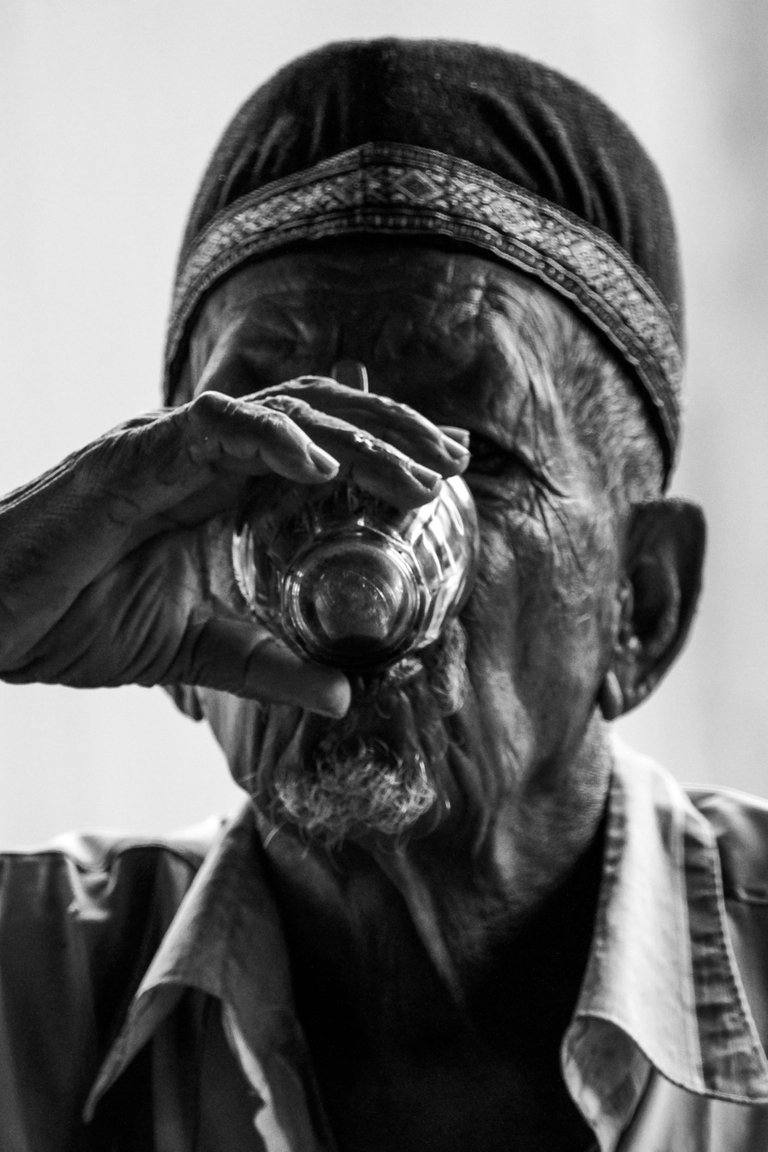 And this is his final coffee sip.
---
Thank You!
Irfan M Nur (@vannour)
Taken with Canon EOS 7D, EF100-400mm f/4.5-5.6L IS USM.
---
All images in this post were taken by and remain the Copyright of Irfan M Nur.