Birds chirping echoes before sunrise, the simultaneous loud sound of Asian glossy starling (Aplonis Panayensis), red eyes with metallic black plumage are the hallmark, chirping sound replacing the morning alarm.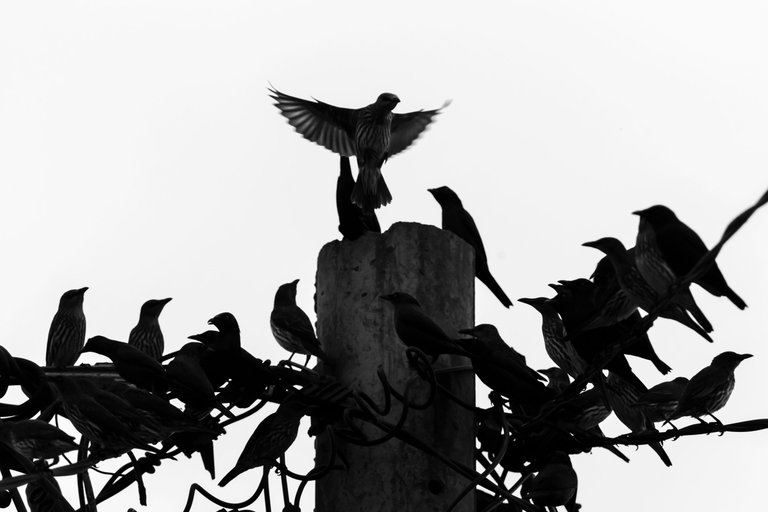 Arrived in large groups, perched on residential electricity poles.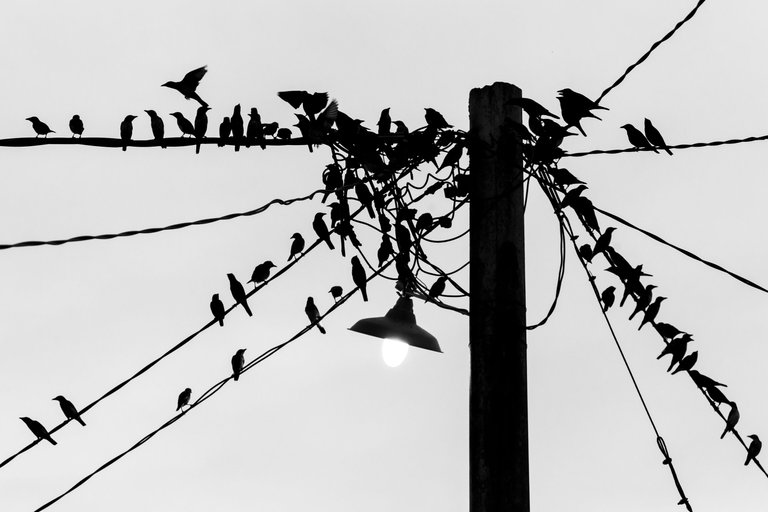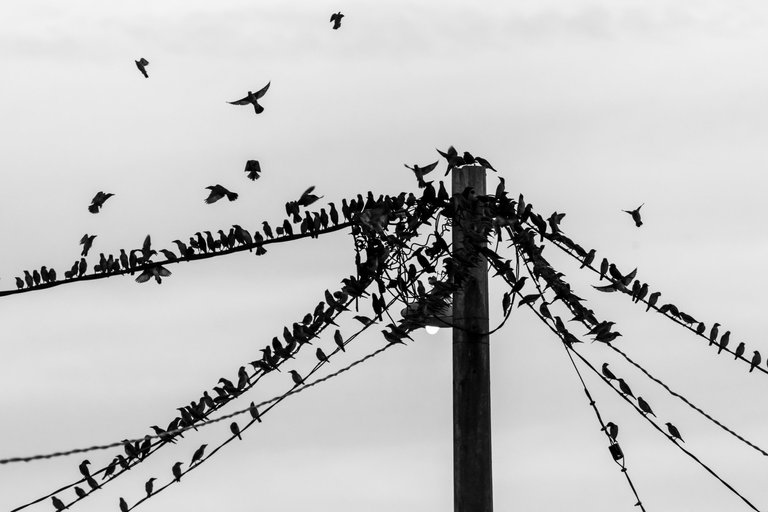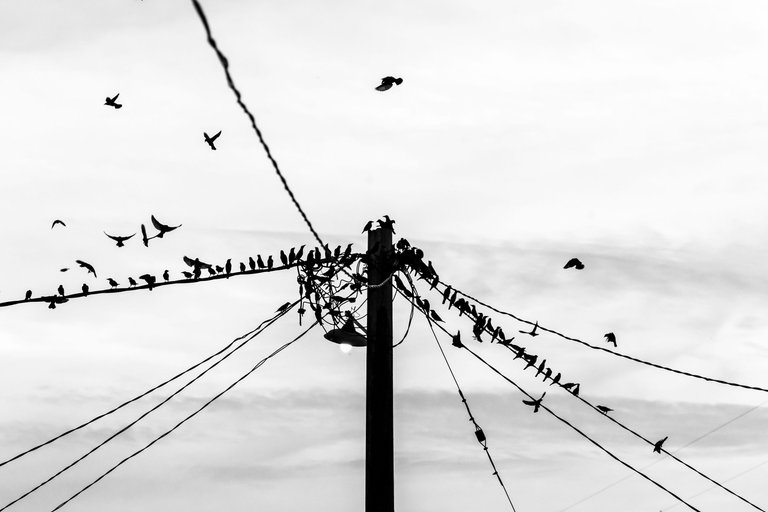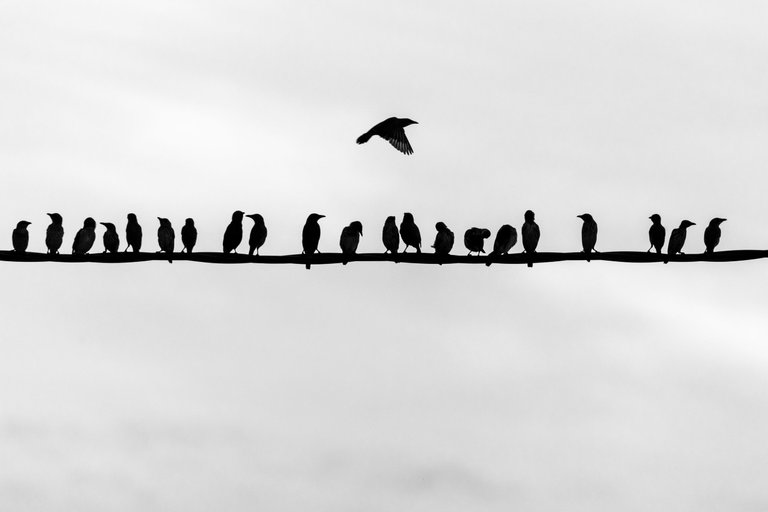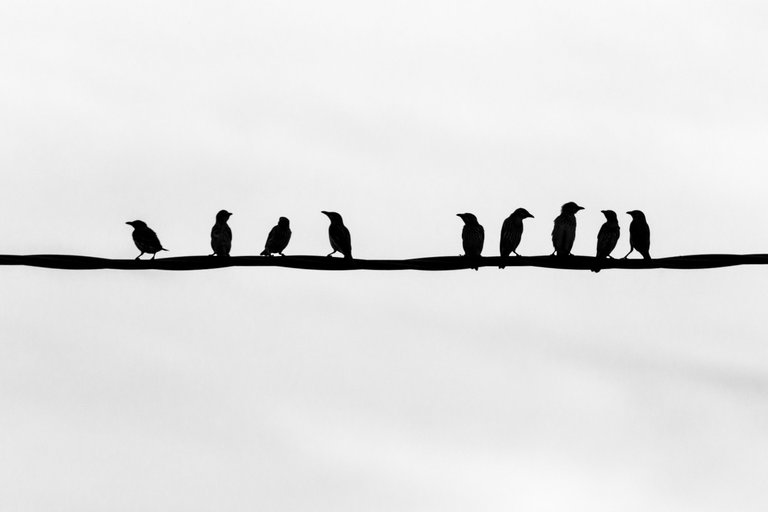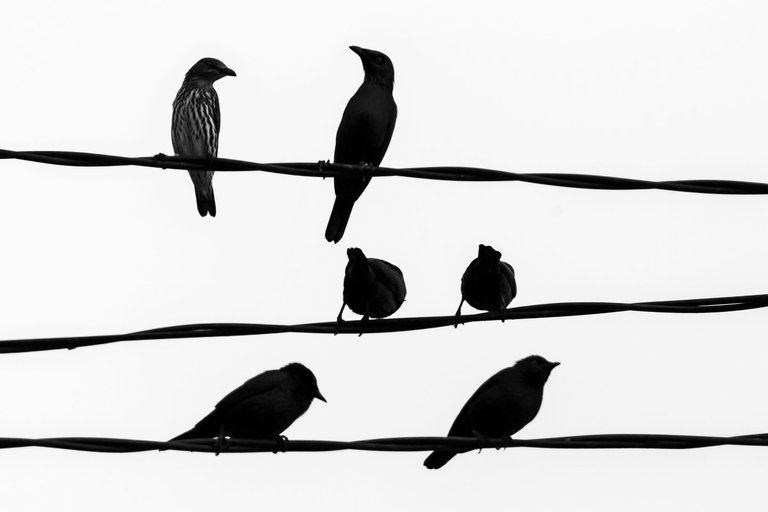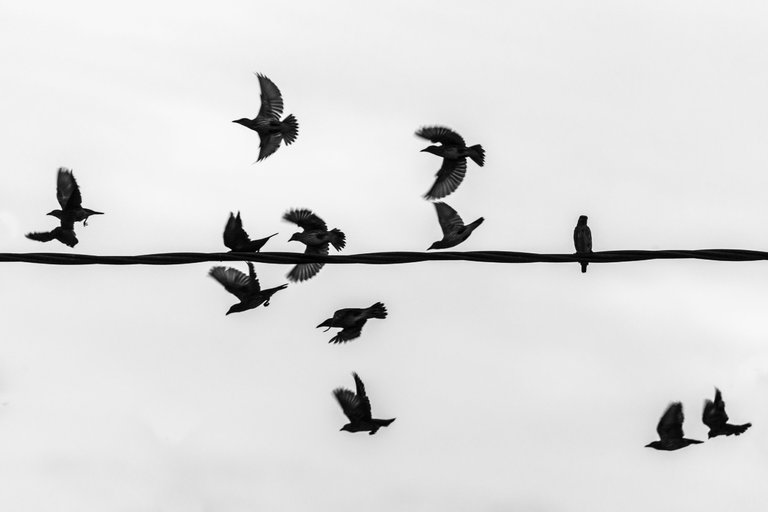 Was afraid of human movement. Flying and returning, some groups choose to head for the high-voltage power tower.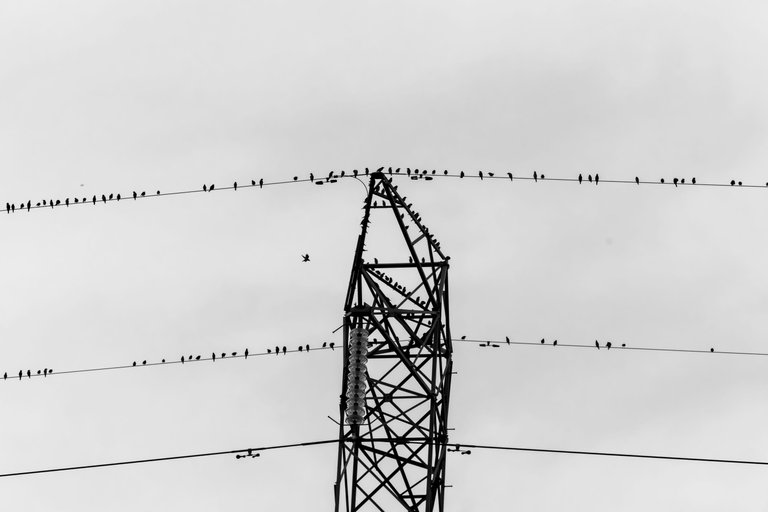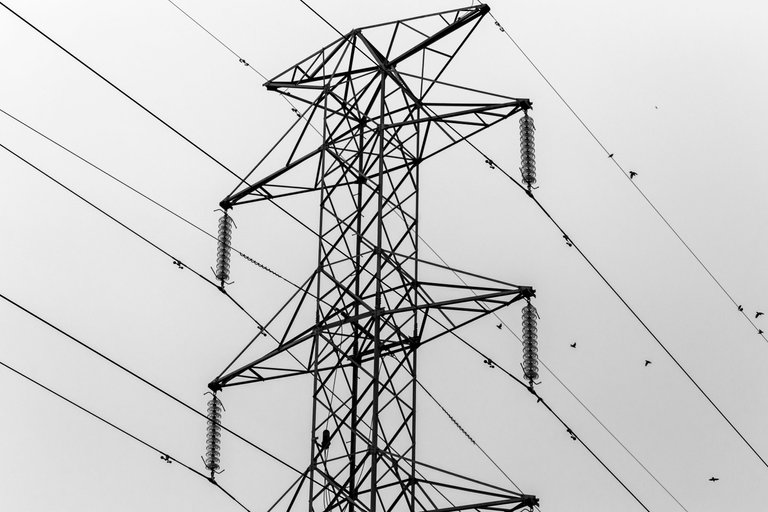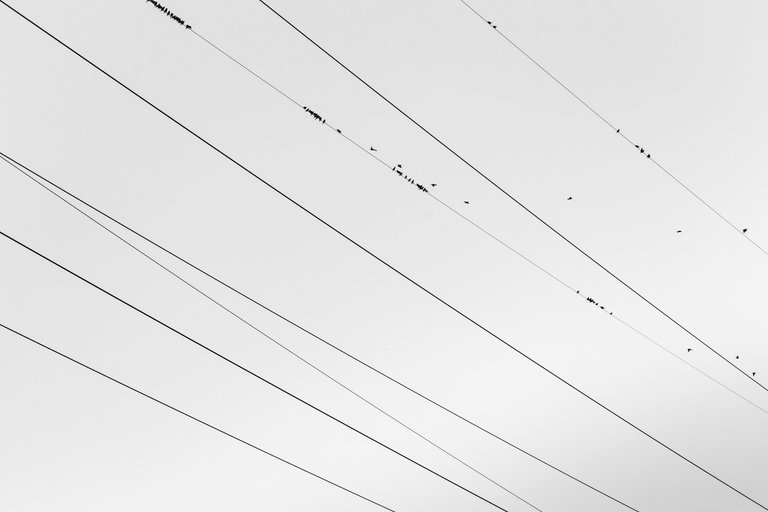 The sun began to shine on the earth they flew freely leaving the residential area.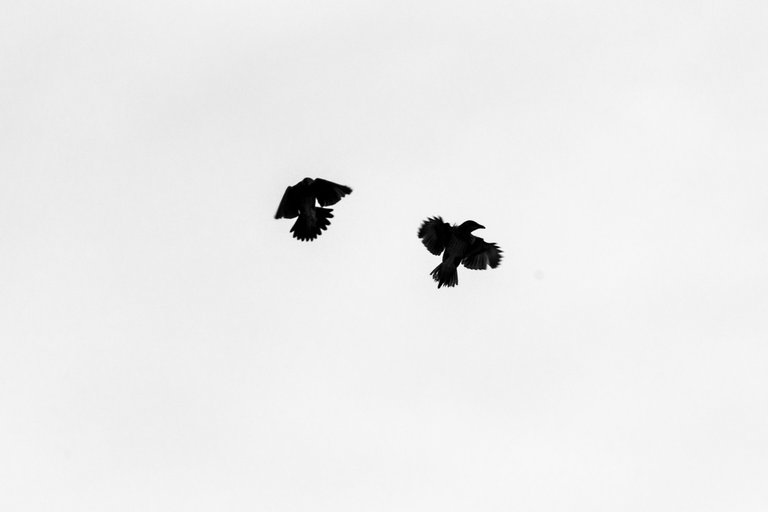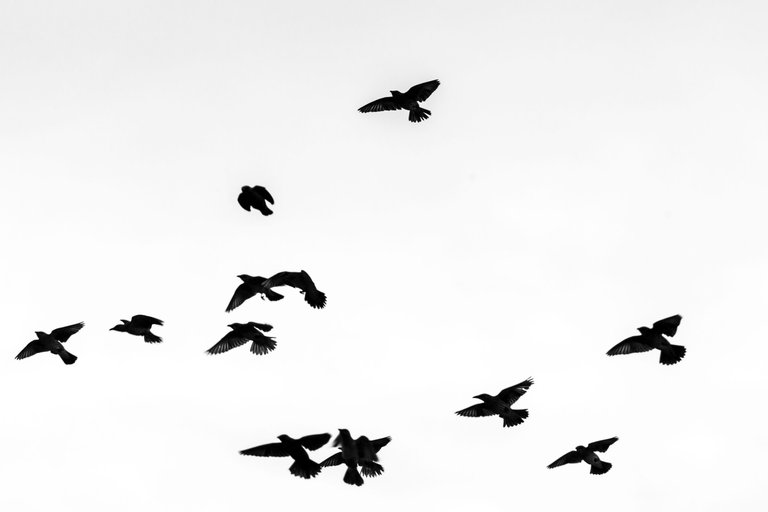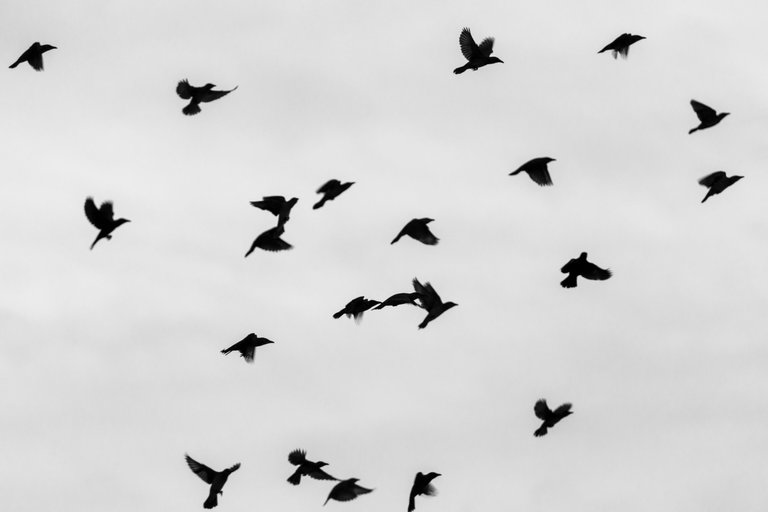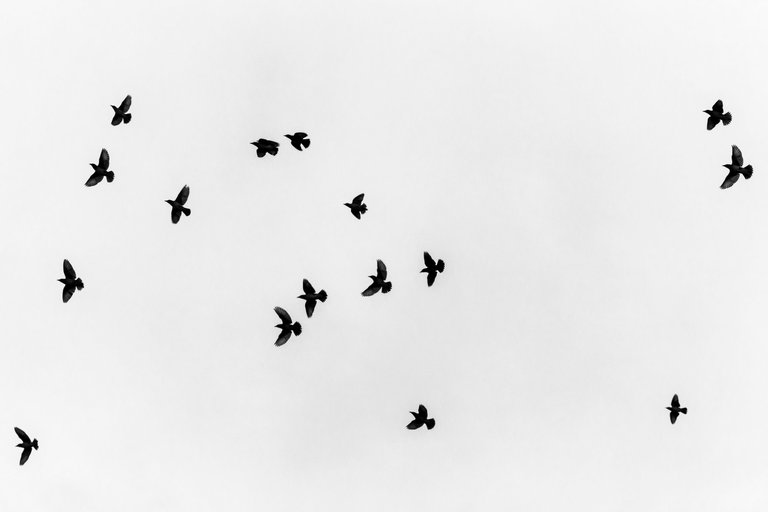 I captured the moment in less than an hour, armed with a Canon EOS 6D camera, the EF100-400mm f/4.5-5.6L IS USM lens. Gray blue sky, the subject is black, became my allure for the #monomad challenge entry.
by Irfan M Nur (@vannour)