Monomad - Two very beautiful types of mushrooms (Volvariella & Gloeporus dichrous) thrive in the garden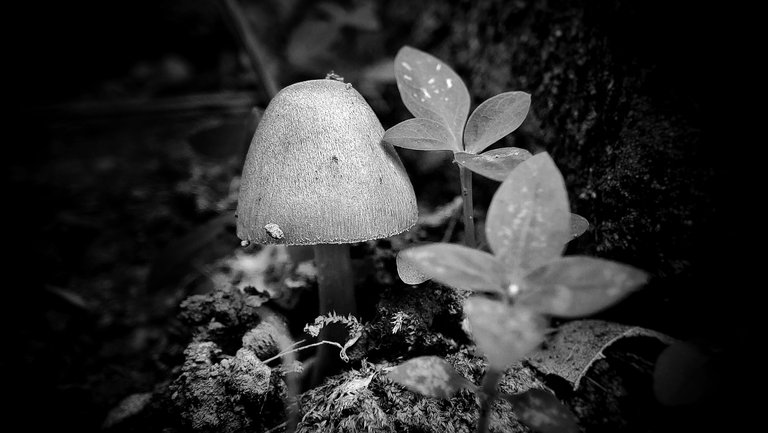 ---
This is my entry for the #monomad challenge curated by @monochromes today.
On this occasion I returned to capture some of the mushroom portraits that I found in the garden today, because this week I had no activities out there, so on this occasion I went back around the garden and got two very beautiful and unique mushroom species.
The first was a type of Volvariella mushroom that thrives on the ground and at that time I saw it in a small bush of wild plants, and as usual at that time I immediately took some picture poses that looked very beautiful and graceful.
Because the shape of this mushroom has a large umbrella, the color is slightly brown and looks very beautiful and charming, and all of my friends can see it below, some portraits of this type of Volvariella mushroom and hope you like it.
Volvariella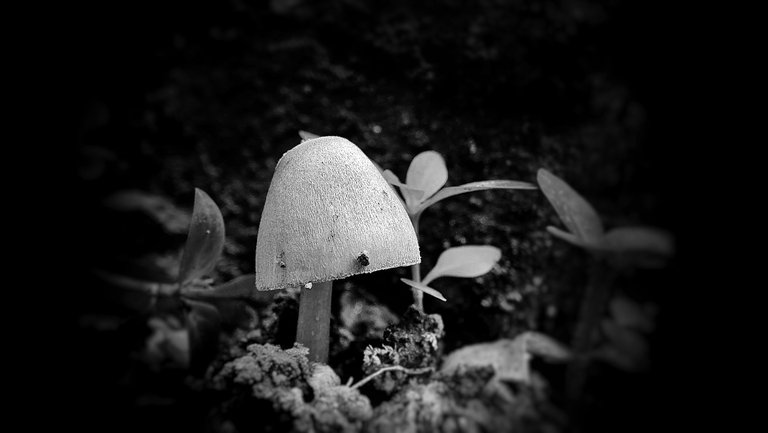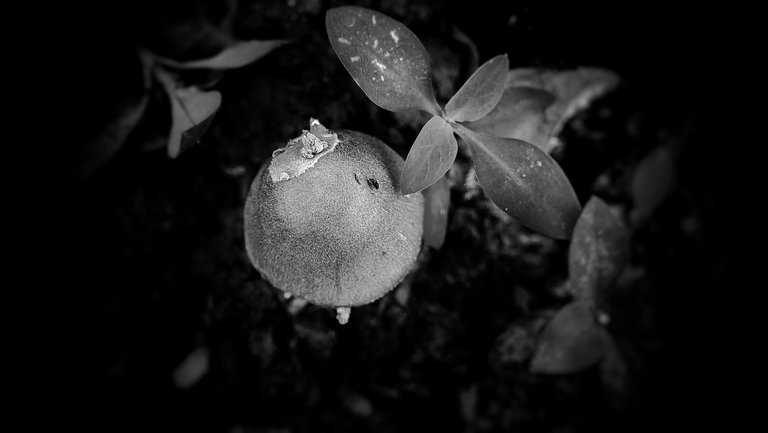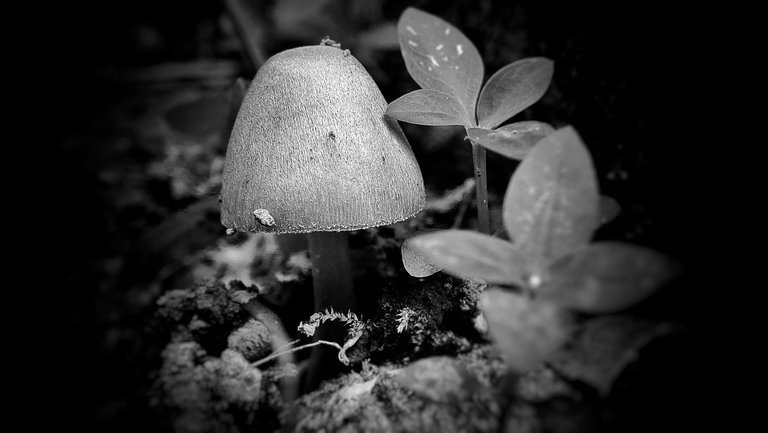 ---
---
After that I also found this type of fungus Gloeporus dichrous which has a very unique shape and has pores that look very attractive, and at that time I found it on a dry log and immediately took several different shots but it looked very beautiful very.
And you can see below some portraits of this type of Gloeporus dichrous mushroom and I hope you like it and enjoy it.
Gloeporus dichrous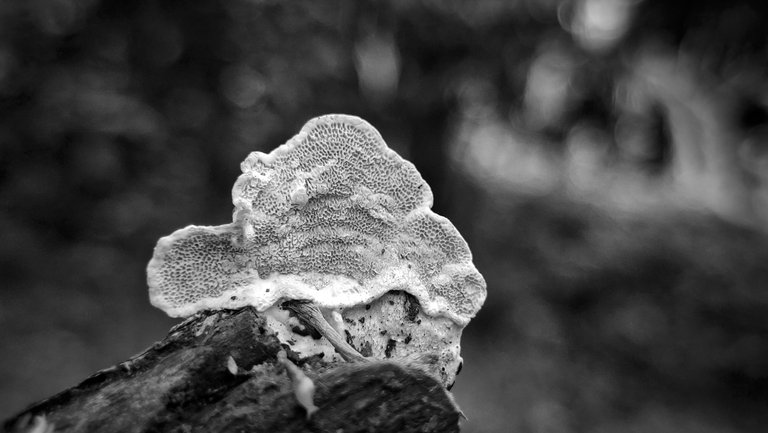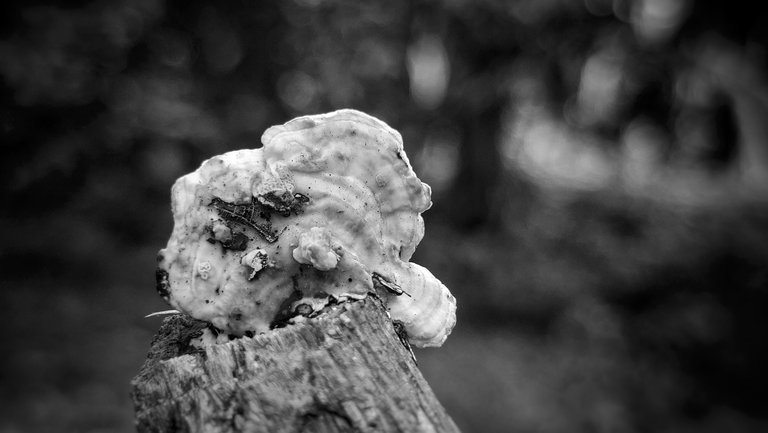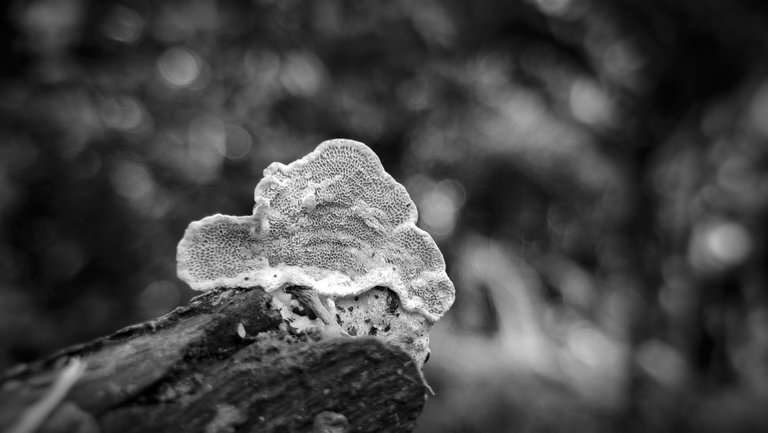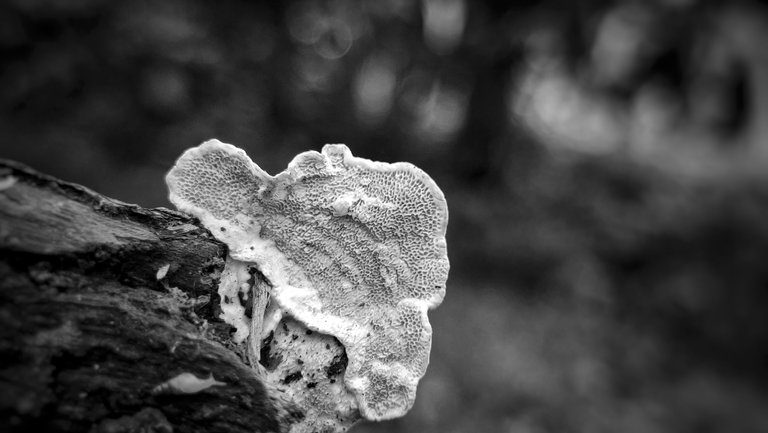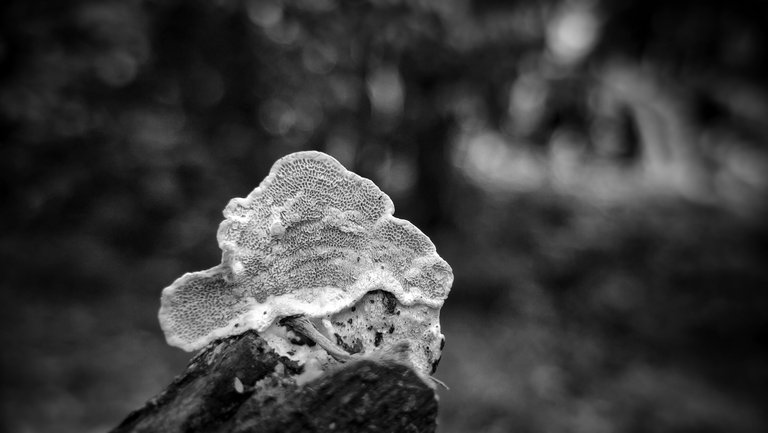 ---
| Camera | Smartphone & Macro lens |
| --- | --- |
| Location | Aceh, Indonesia |
| Category | Mushroom |
| Editing | Snapseed |
| Photographer | @ridor5301 |
---
---