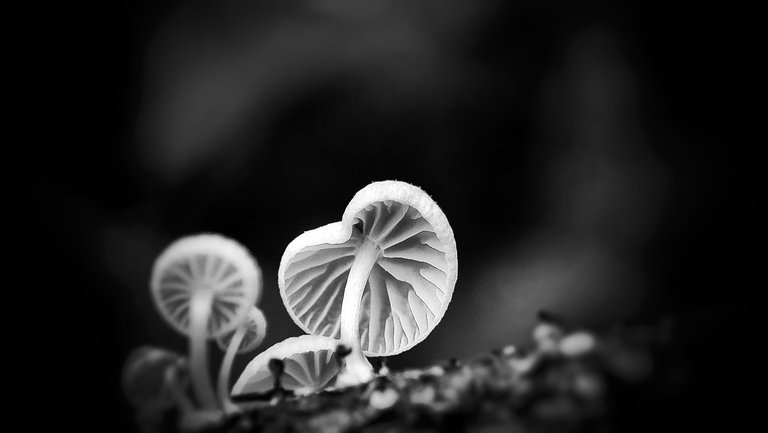 ---
This is my entry for the #monomad challenge curated by @monochromes today.
As usual today I went back around the areca nut groves to look for mushrooms because now our area is still experiencing rain, there will definitely be many species of mushrooms growing here, and as usual I don't forget to bring my smartphone camera and macro lens in my bag so I can take mushroom objects. This is because some types of mushrooms are small so you need a lens to be able to photograph them.
And when I got there I immediately explored and hoped to find some types of mushrooms, and at that time I immediately walked around and around and not in vain I finally got two very beautiful species of mushrooms that thrive on dead areca palms.
After I saw it, I immediately took several picture poses that looked very beautiful and perfect because these two mushrooms have their own characteristics, and this mushroom is known by another name, namely the Marasmius and Schizophyllum types, both of which have a unique and attractive shape with very bright colors.
And on this occasion I again present some pictures of these two species of mushrooms and I hope you like them and enjoy them.
---
Marasmius is a genus of mushroom-forming fungi in the family Marasmiaceae. It contains about 500 species of agarics,[1] of which a few, such as Marasmius oreades, are edible.....Wikipedia
Marasmius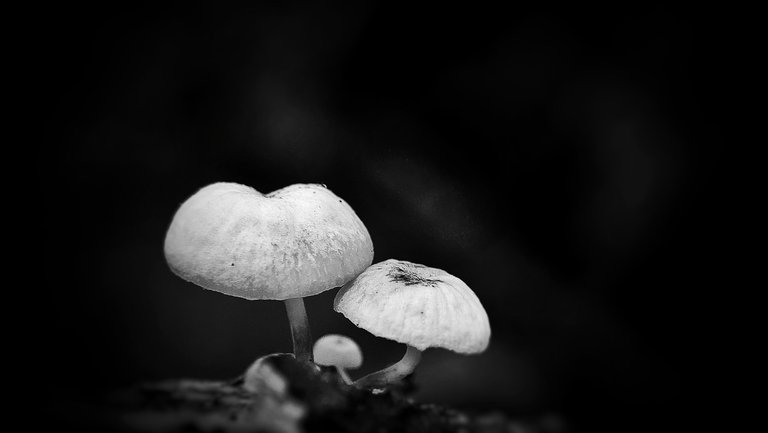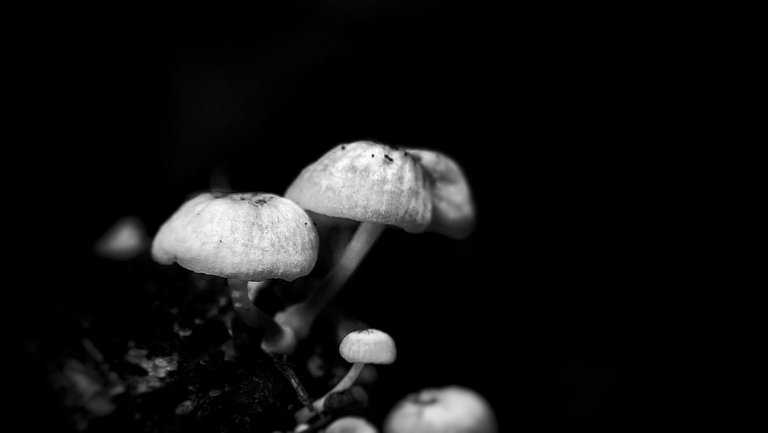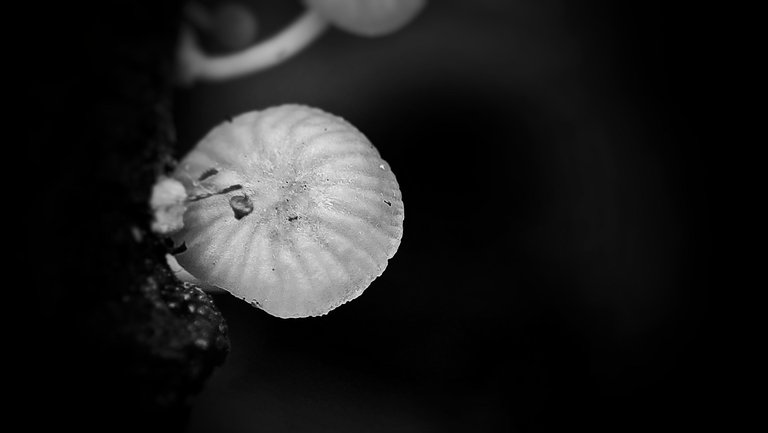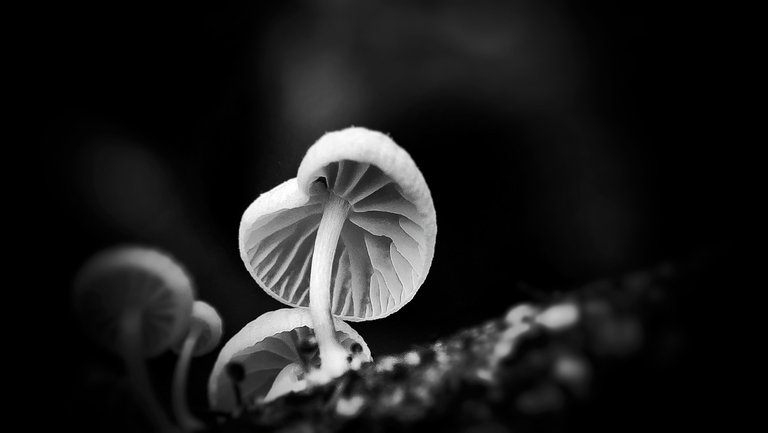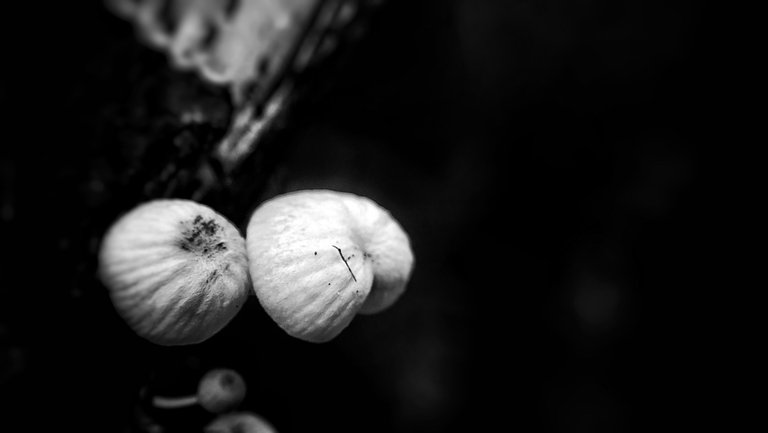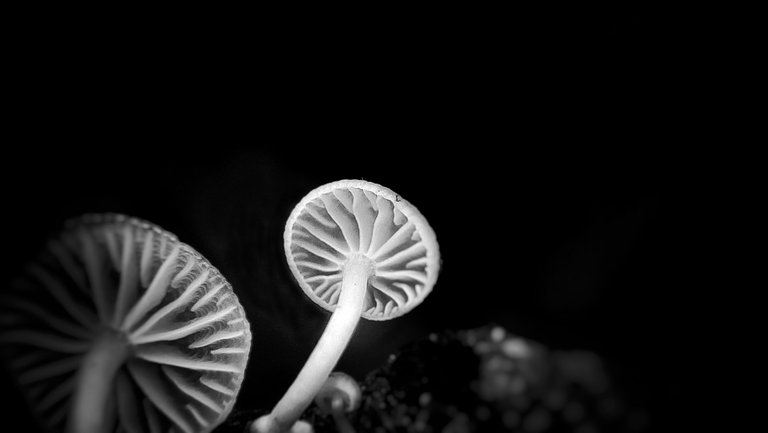 ---
---
Schizophyllum is a genus of fungi in the family Schizophyllaceae. The widespread genus contains six wood-rotting species.....Wikipedia
Schizophyllum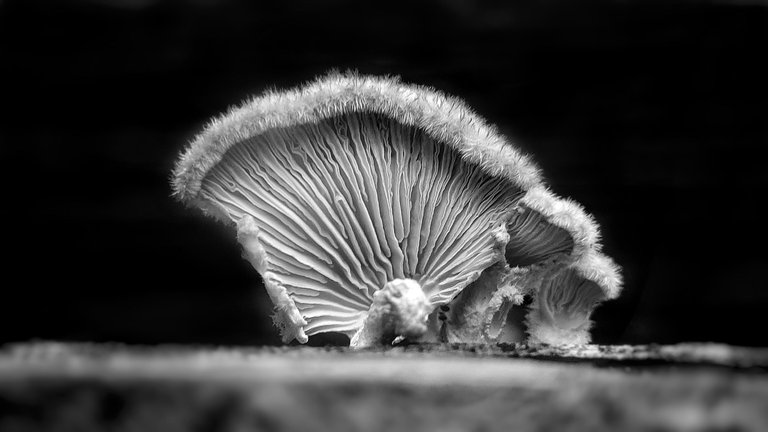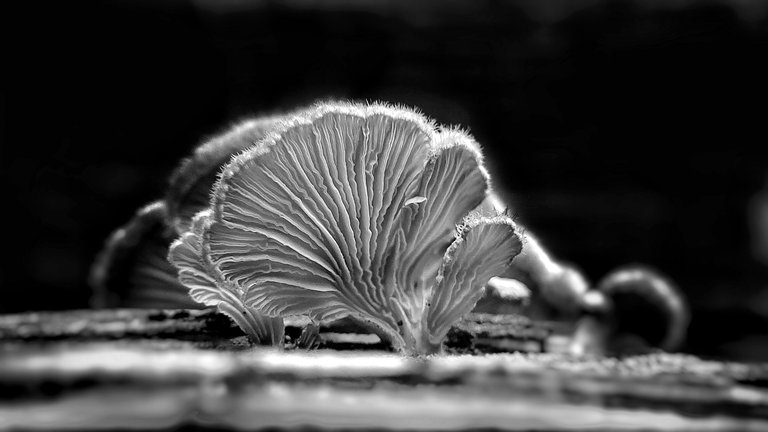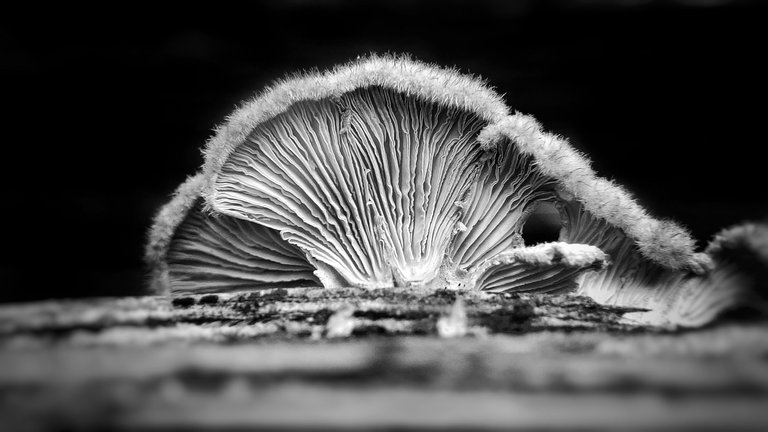 ---
| Camera | Smartphone & Macro lens |
| --- | --- |
| Location | Aceh, Indonesia |
| Category | Mushroom |
| Editing | Snapseed |
| Photographer | @ridor5301 |