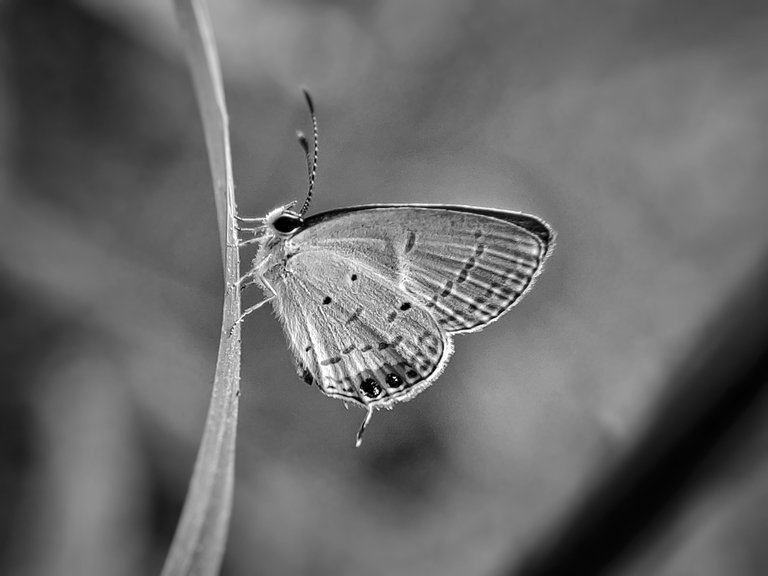 ---
This is my entry for the #monomad challenge curated by @monochromes today.
Yesterday I went to the garden to see the chili plants that I had planted a few weeks ago, and after seeing the chili plants I went around the garden and saw a very beautiful butterfly standing on one of the wild leaves and at that time I immediately take a smartphone camera and macro lens to be able to photograph this butterfly.
And at that time I immediately approached it and was very careful so that this butterfly did not fly in another direction, and at that time I took several picture poses that looked very beautiful and elegant and this butterfly is known by another name, namely Euchrysops cnejus, which has a rather small body shape compared to other butterflies with a very beautiful color pattern.
And black and white friends can see below some of the shots I took yesterday afternoon and I hope you guys like them and enjoy them.
Euchrysops cnejus, the gram blue, is a small butterfly that belongs to the lycaenids or blues family.....Wikipedia
Euchrysops cnejus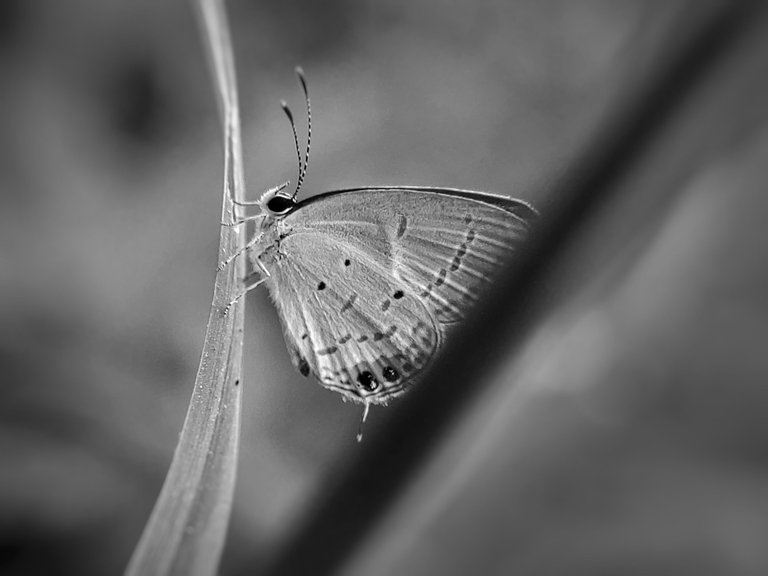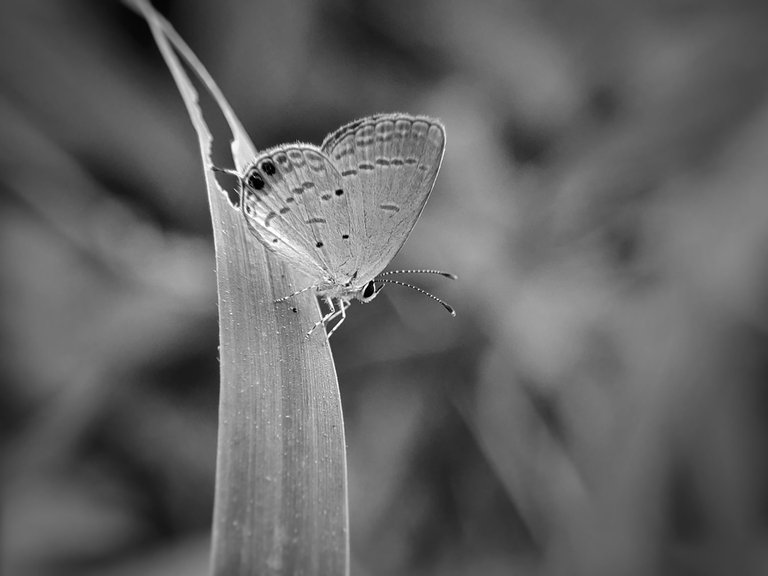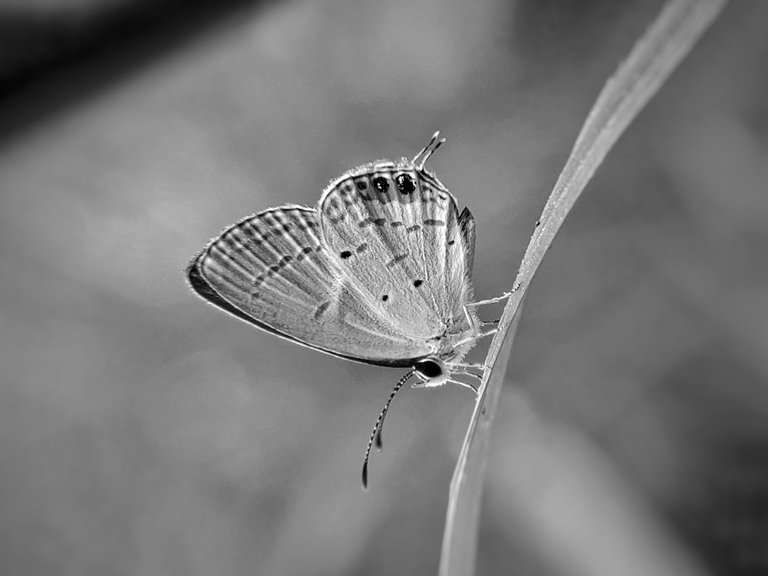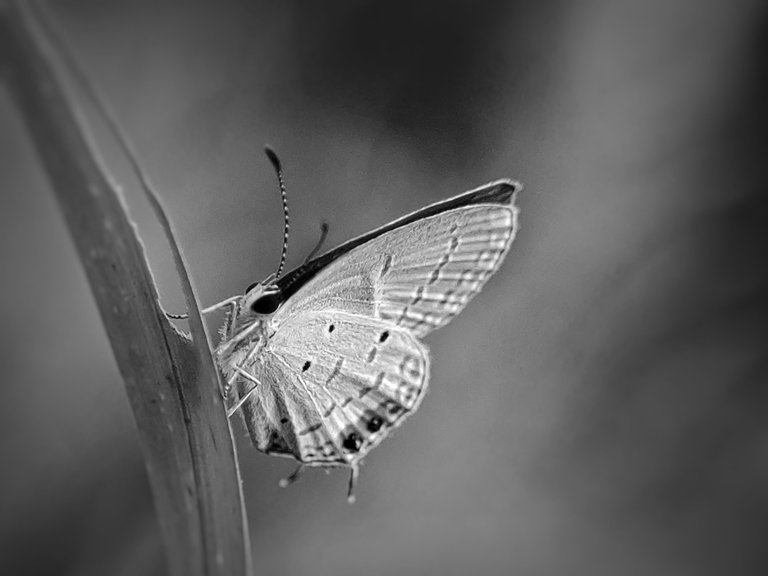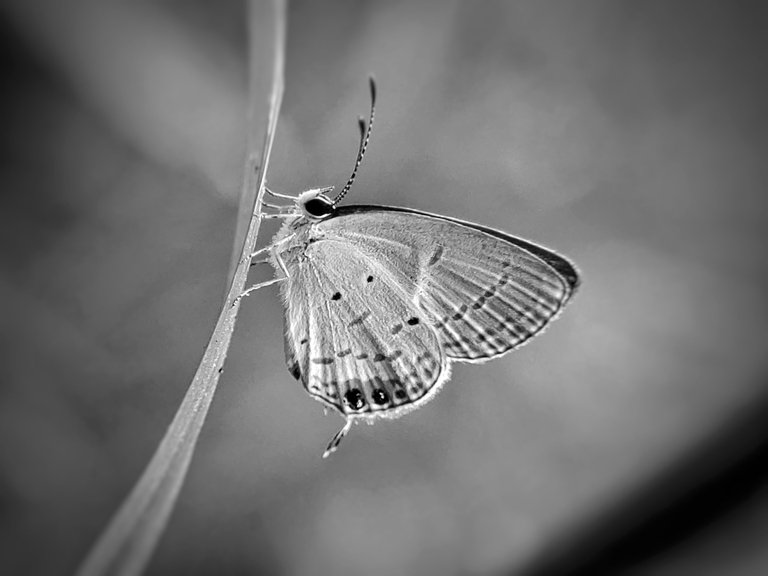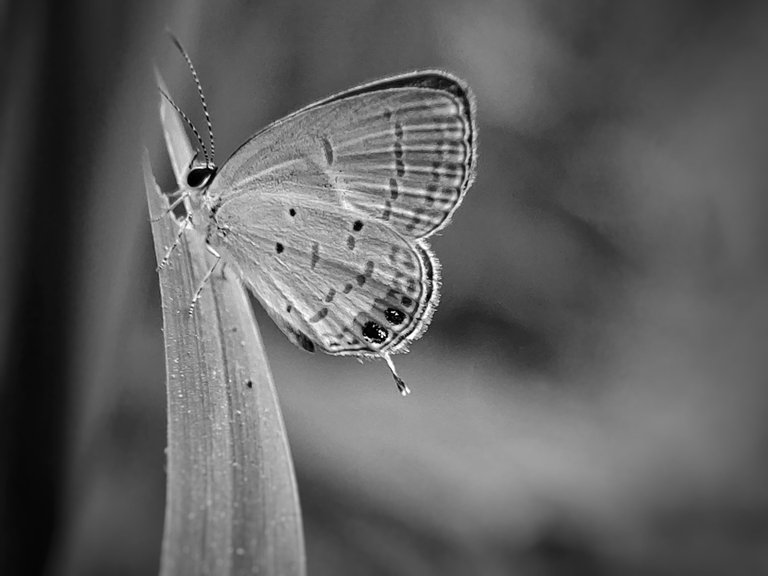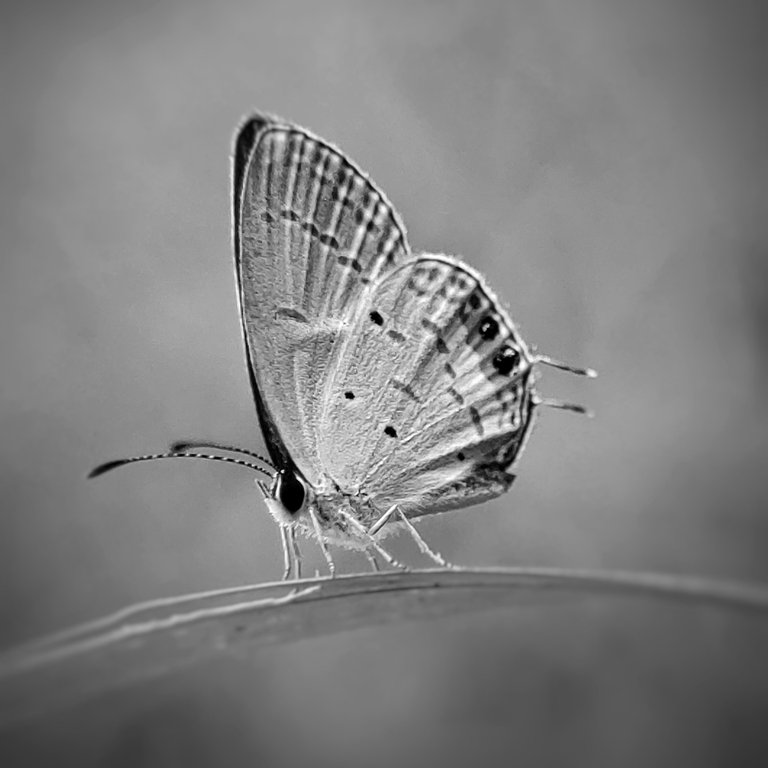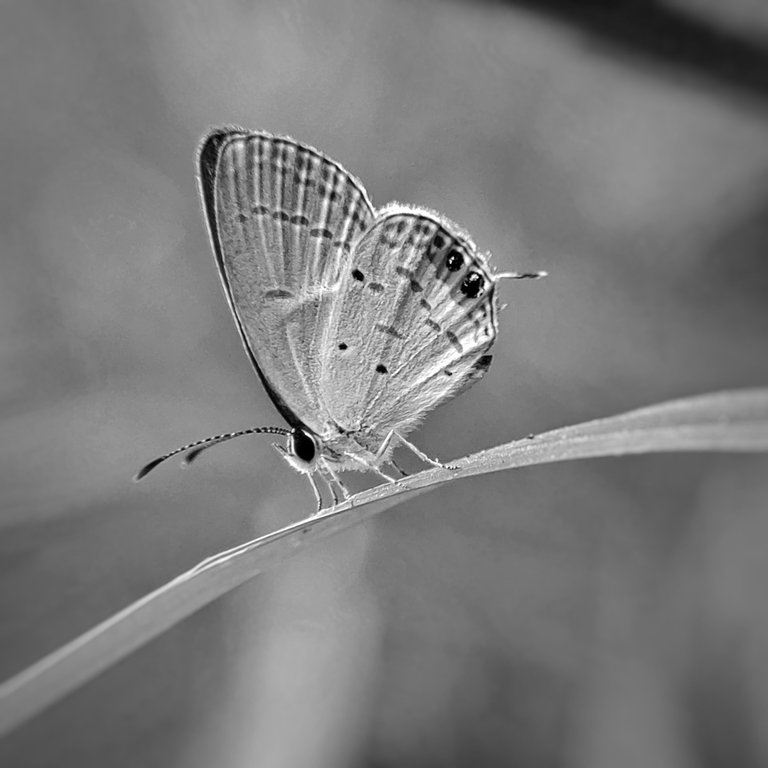 ---
| Camera | Smartphone |
| --- | --- |
| Location | Aceh, Indonesia |
| Category | Animal |
| Editing | Snapseed |
| Photographer | @ridor5301 |