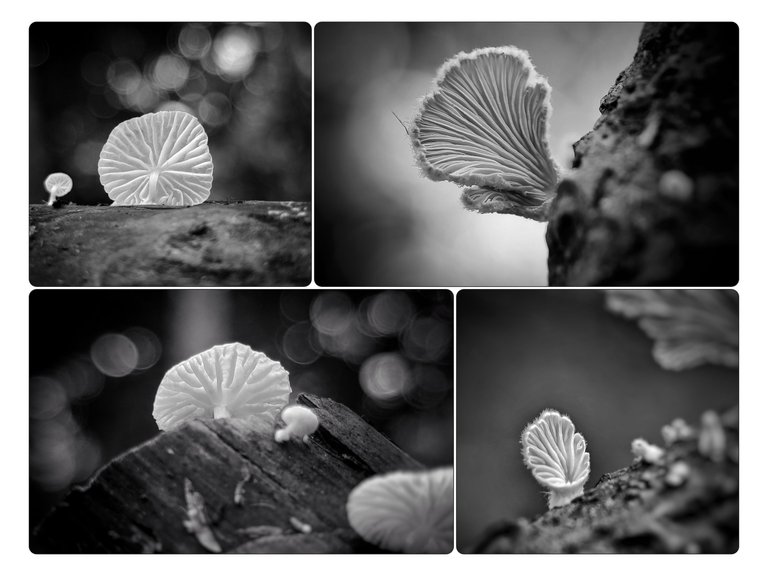 ---
This is my entry for the #monomad challenge curated by @monochromes today.
Today I started looking for mushrooms in one of the places in the park in my area and there are lots of pieces of dead wood, of course there will be several species of mushrooms that I encountered today, and when I got there, as usual, I immediately explored this garden area to look for mushroom objects.
And when I got there, I finally got two types of mushrooms that look very beautiful and elegant because mushrooms have their own charm, starting from their unique color and shape. The two types of mushroom variants that I encountered today are the Delicatula mushroom and the Schizophyllum commune mushroom.
The first mushroom that I found was the Delicatula mushroom which has a very unique shape with its distinctive bright white color, and at that time I saw it thriving on dead logs and took several portraits that looked very beautiful and elegant.
Delicatula is a genus of fungi in the family Tricholomataceae.....Wikipedia
Delicatula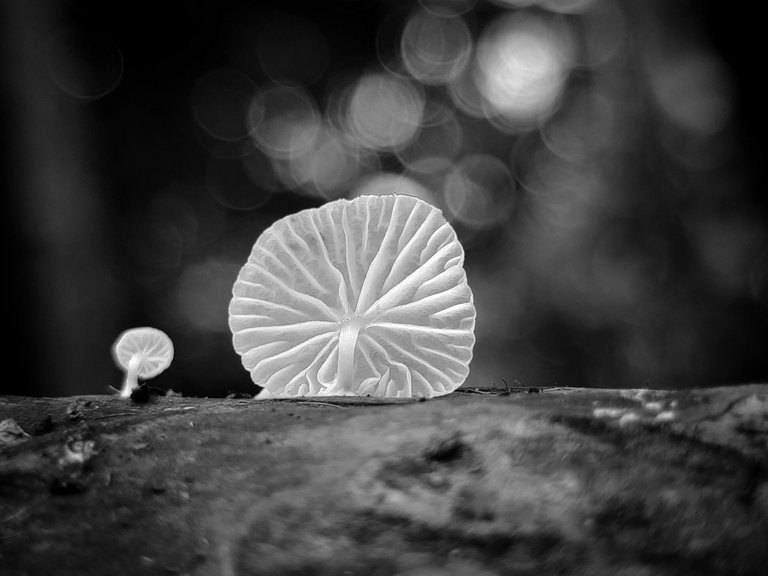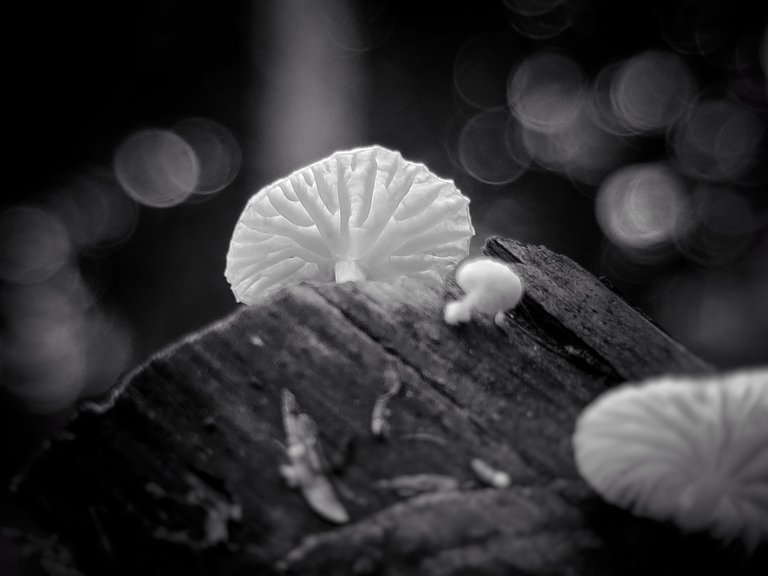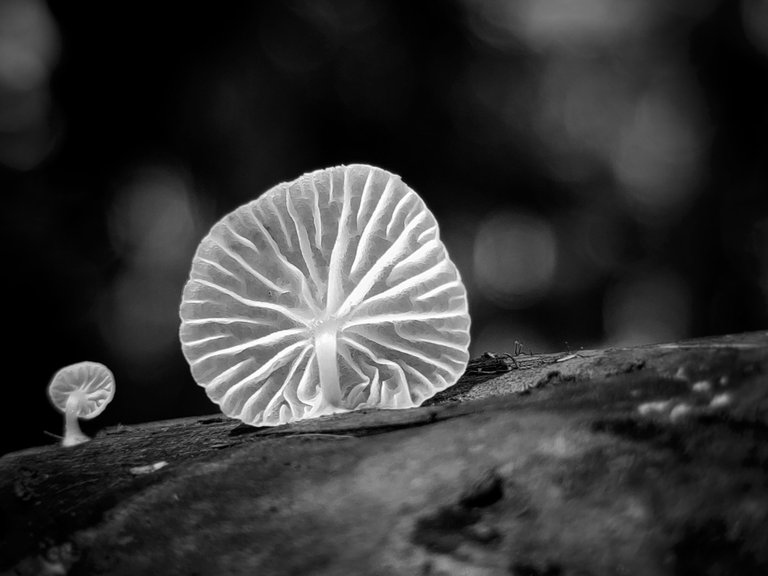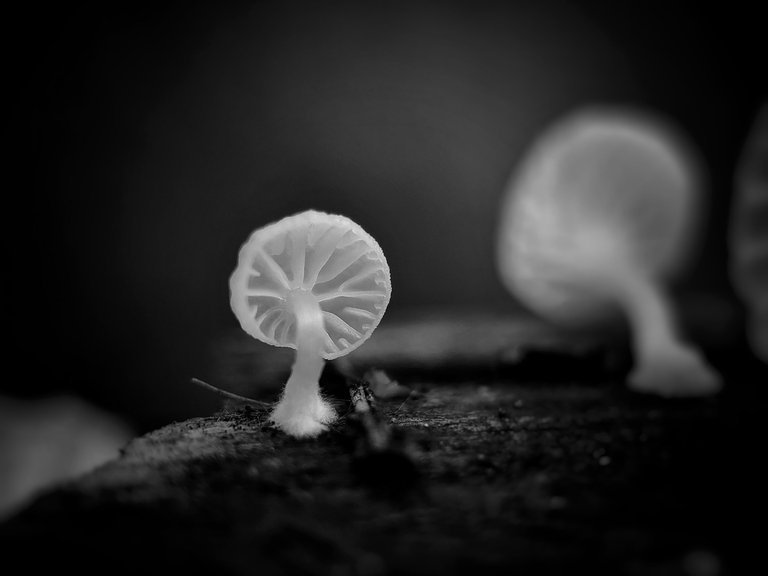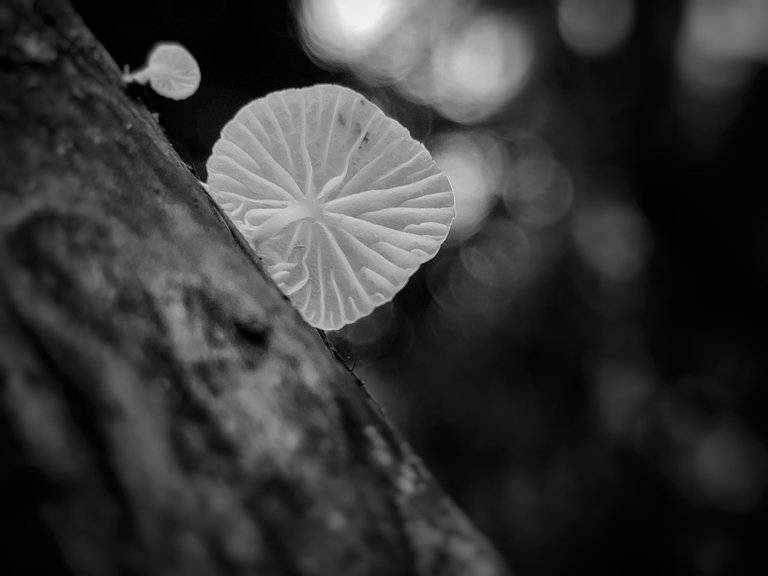 ---
---
The last one is the Schizophyllum commune mushroom, which has a shape similar to a fan with a slightly yellow white color and has a hard texture, maybe this mushroom was dry when I took a photo of this mushroom, and at that time I took several angles of this Schizophyllum commune mushroom portrait which looks very beautiful.
Schizophyllum commune is a species of fungus in the genus Schizophyllum.....Wikipedia
Schizophyllum commune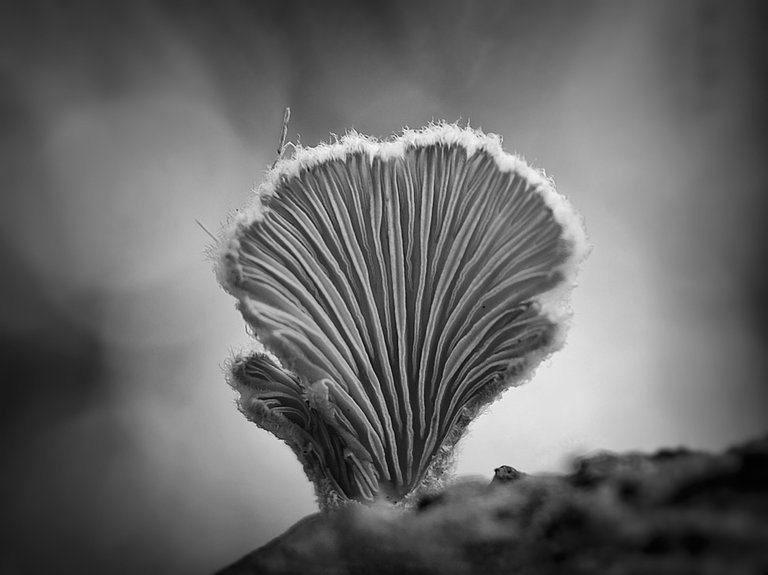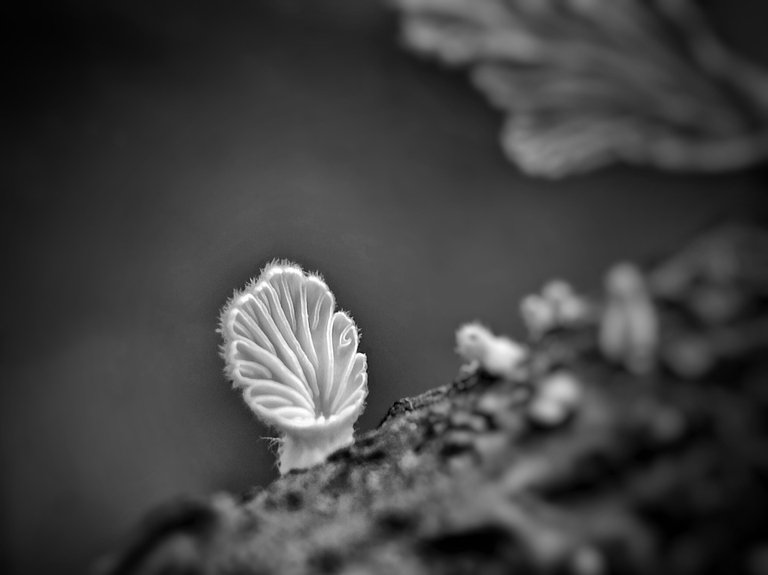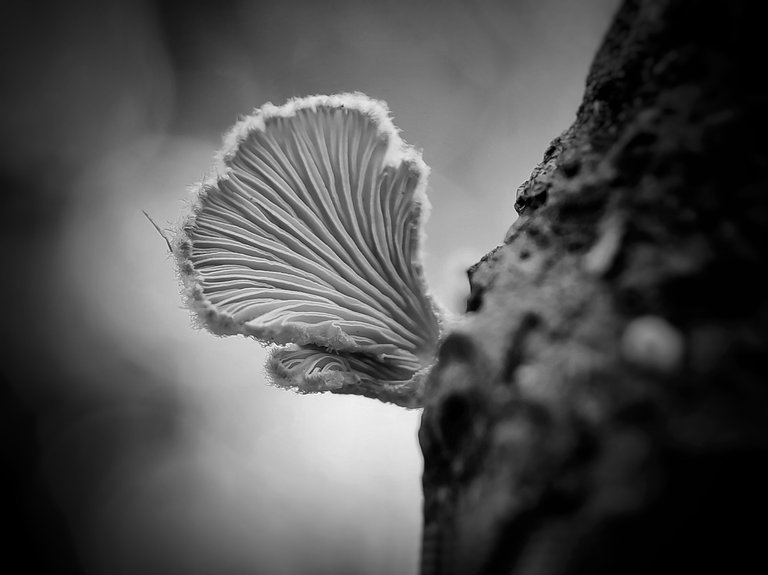 ---
| Camera | Smartphone & Macro lens |
| --- | --- |
| Location | Aceh, Indonesia |
| Category | Mushroom |
| Editing | Snapseed |
| Photographer | @ridor5301 |