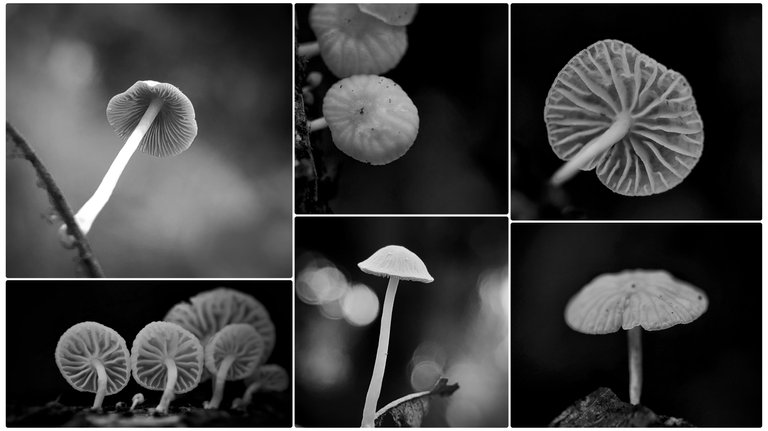 ---
This is my entry for the #monomad challenge curated by @monochromes today.
Today I went back to walking around the oil palm plantations to look for mushrooms because it's still raining for a few days so there will be lots of mushrooms growing, before I go to the oil palm plantations as usual I always carry my smartphone camera and macro lens in my bag and at that time I immediately explored this oil palm plantation and hoped to find a new type of mushroom.
And at that time I immediately circled and walked where the mushrooms were, after a long search for mushrooms and finally I got two species of mushrooms that thrive on dead logs, and at that time I immediately took my smartphone camera and lens in my bag to take some shots picture of this mushroom.
These two mushrooms are known by other names, namely Psathyrella and Roridomyces roridus, both of which have very beautiful shapes, starting from their very bright colors and having their own characteristic shapes, and at that time I took several angles of pictures that looked very beautiful and perfect.
---
The first is a type of Psathyrella mushroom that I found in the bulukan bushes and at that time I immediately took a photo of this mushroom, some portraits of the pictures that look very beautiful, because this mushroom has a very unique cap shape and has a very interesting color shape to look at.
And black and white friends can see below some portraits of this Psathyrella mushroom and hope you like it and enjoy it.
Psathyrella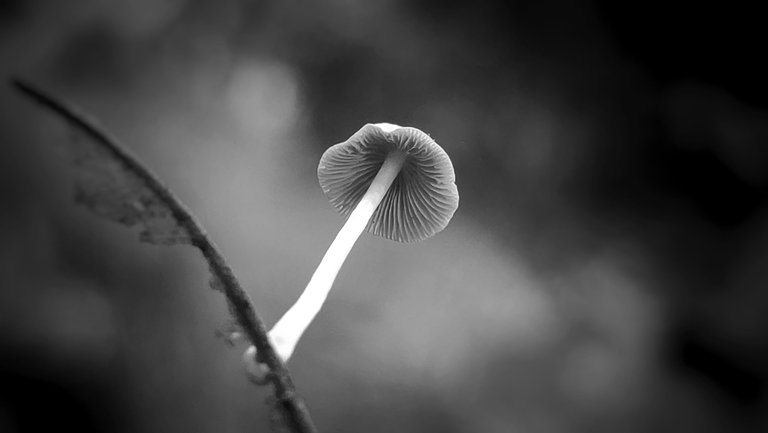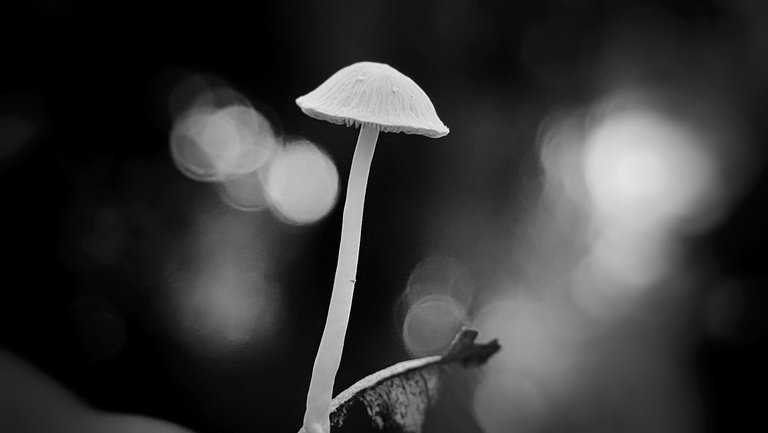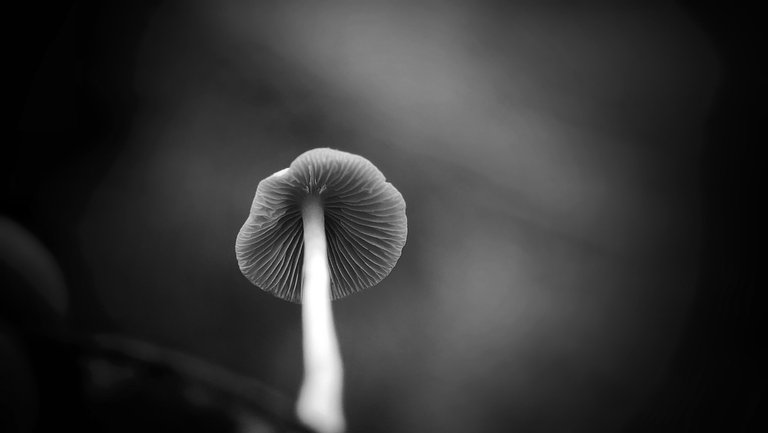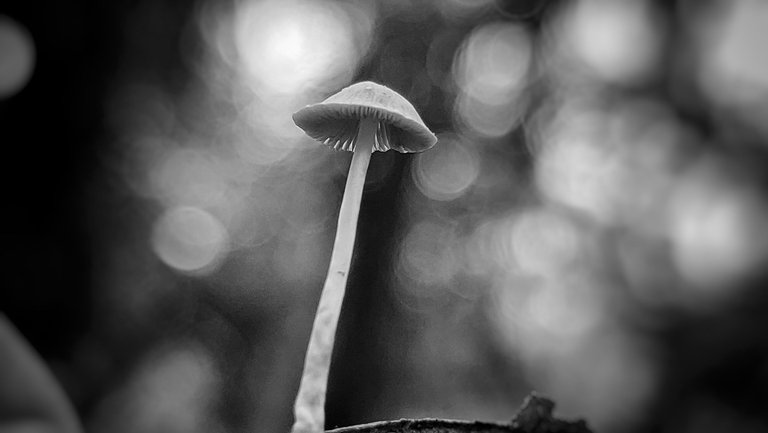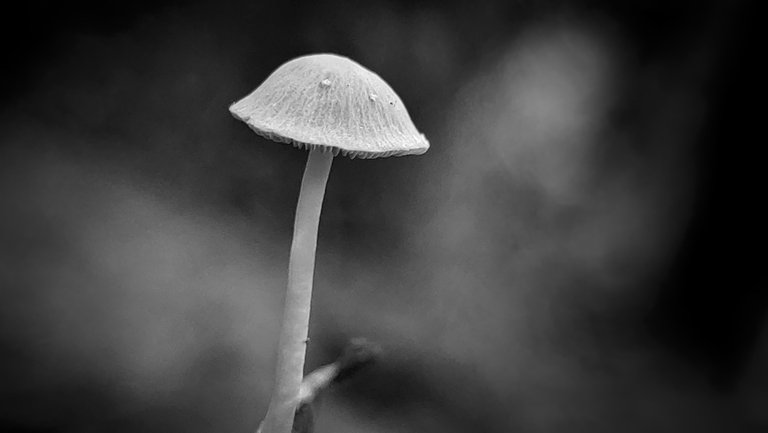 ---
---
The second is the bright white fungus Roridomyces roridus which grows on dead palm stems and at that time this mushroom was thriving with its friends, and at that time I immediately took several pictures of the mushroom which looked very beautiful and enchanting. and you can see it below and hope you like it.
Roridomyces roridus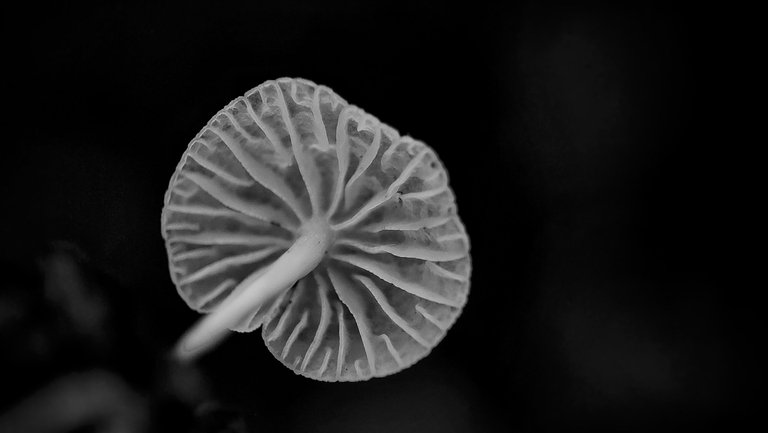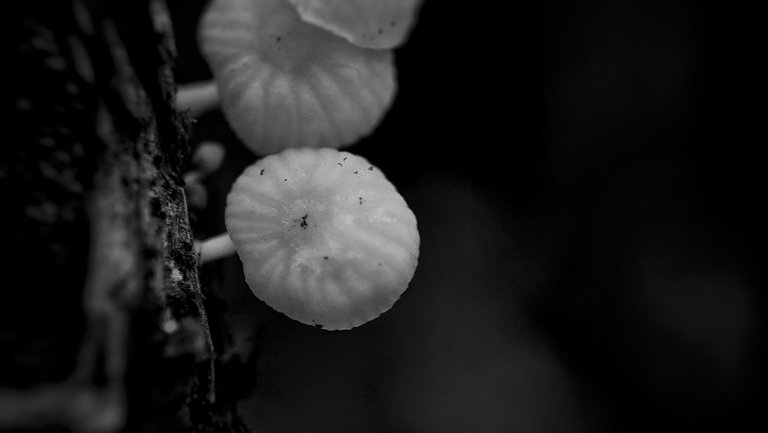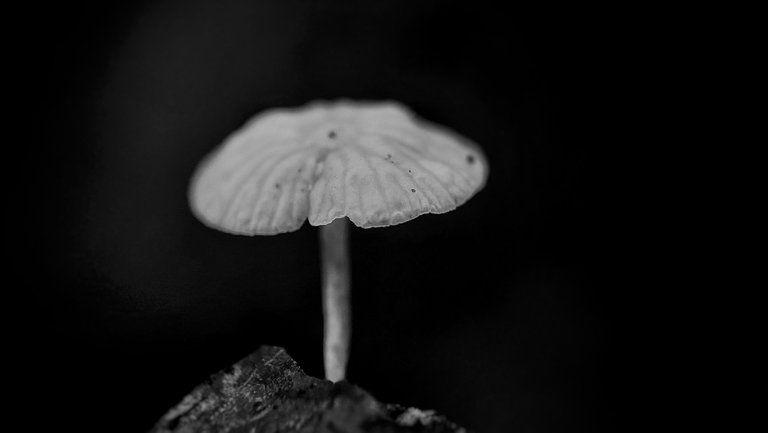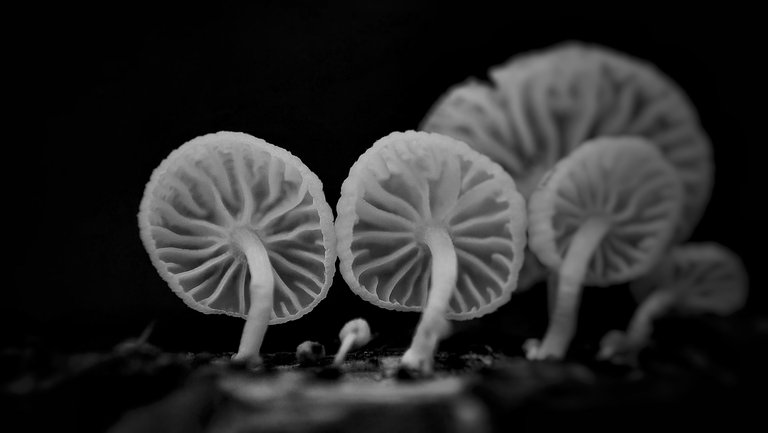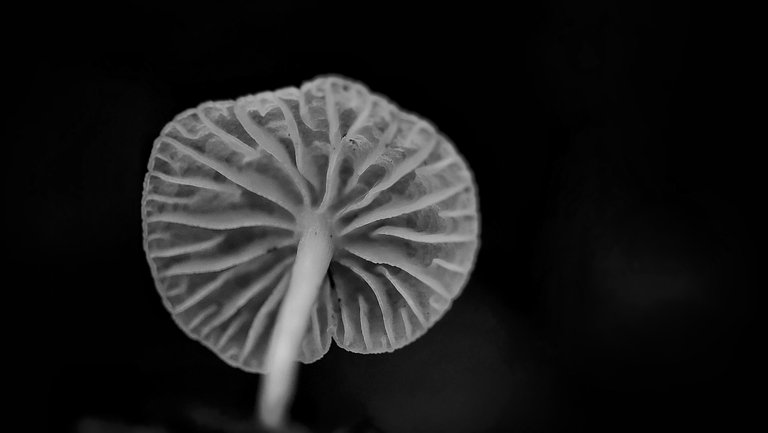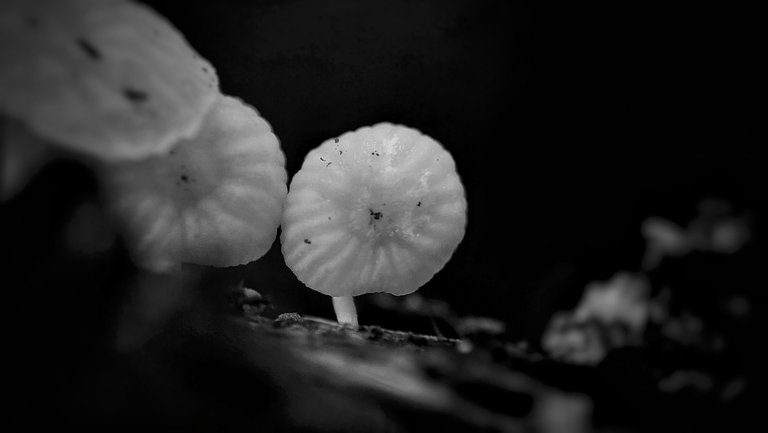 ---
| Camera | Smartphone & Macro lens |
| --- | --- |
| Location | Aceh, Indonesia |
| Category | Mushroom |
| Editing | Snapseed |
| Photographer | @ridor5301 |