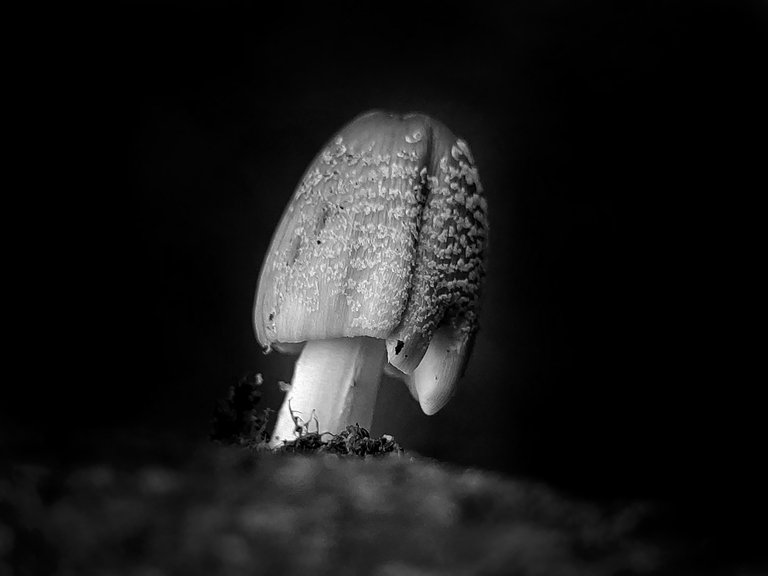 ---
This is my entry for the #monomad challenge curated by @monochromes today.
Good evening, how are you Have a nice day this weekend, as usual today I came back to find a beautiful mushroom that grew on a dead areca nut tree, and at that time I immediately took this mushroom for a portrait.
This mushroom is known as Coprinellus micaceus and usually this mushroom often grows in our village at the time of the rainy season, which has a beautiful hat shape and bright color and at that time I immediately took some angles of this mushroom so that it looks interesting and maximum of this mushroom.
And black and white friends can see below some portraits of this Coprinellus micaceus mushroom and I hope you like it some photos of this mushroom that I found in my backyard garden.
Coprinellus micaceus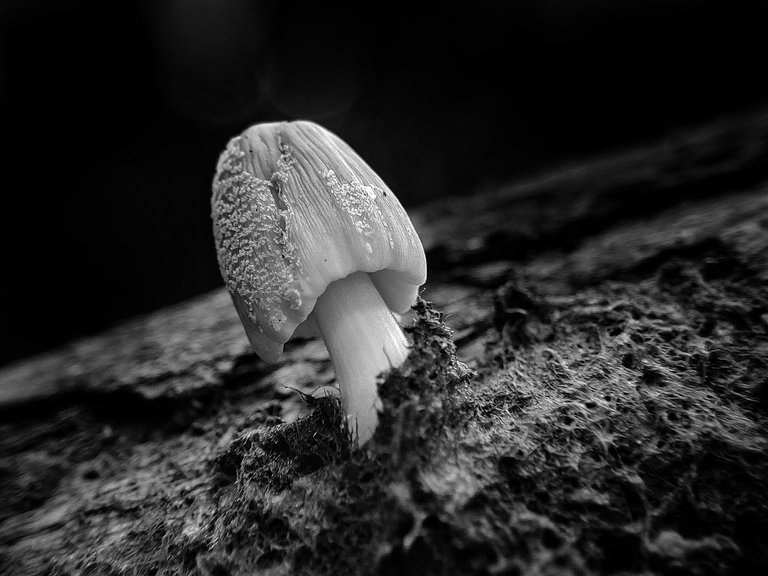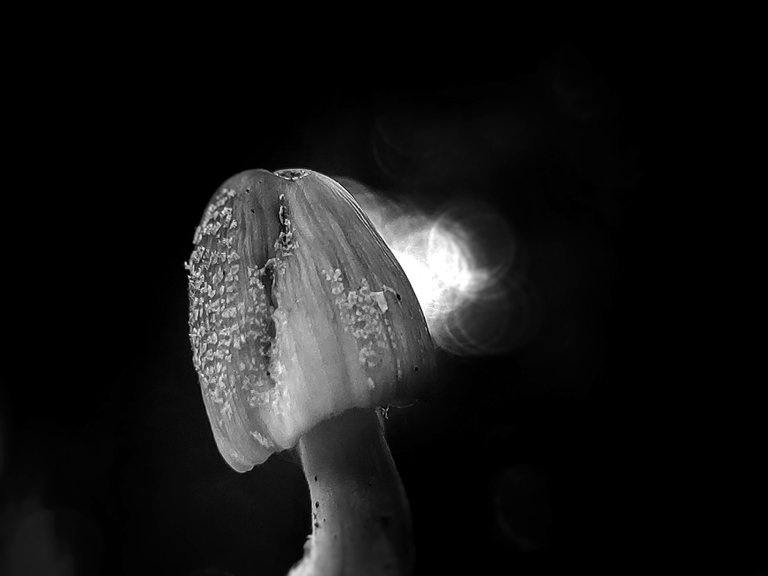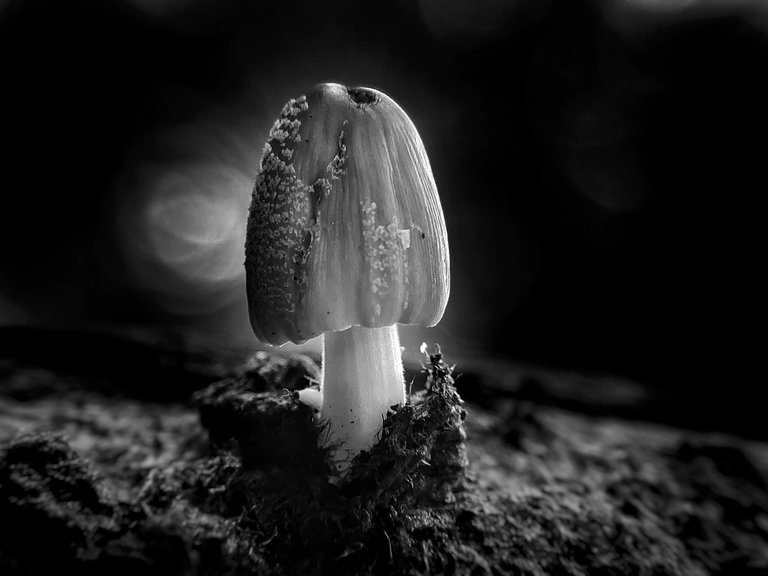 Coprinellus micaceus is a common species of fungus that is widespread in North America, usually growing in rotting wood.Wikipedia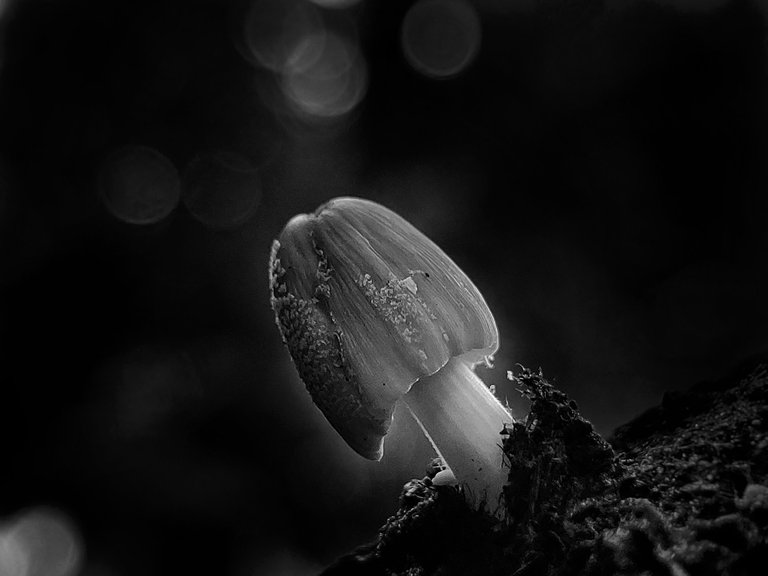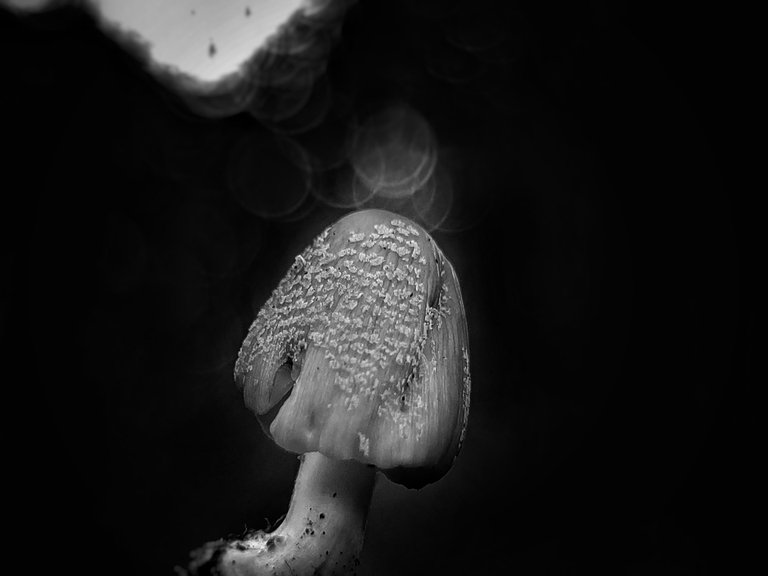 ---
| Camera | Smartphone |
| --- | --- |
| Location | Aceh, Indonesia |
| Category | Mushroom |
| Editing | Snapseed |
| Photographer | @ridor5301 |