Monomad - Mushroom (Antrodia albida) which looks very beautiful and unique in cocoa plantations
---
This is my entry for the #monomad challenge curated by @monochromes today.
On this occasion, I once again captured the mushroom that I found today in the cocoa garden, because I, on this occasion, went back to one of the cocoa gardens and found a mushroom that is known by another name, namely Antrodia albida, which thrives on dead cocoa trees.
Because several trees that were no longer bearing fruit had already been felled and at that time I found some of these mushrooms thriving on this cocoa tree, and as usual the day was also very sunny and at that time I immediately took several picture poses from different angles so that they looked very beautiful and unique.
And black and white friends, you can see below some portraits of this Antrodia albida mushroom and I hope you like it and can enjoy some of the portraits of this mushroom that I took this afternoon.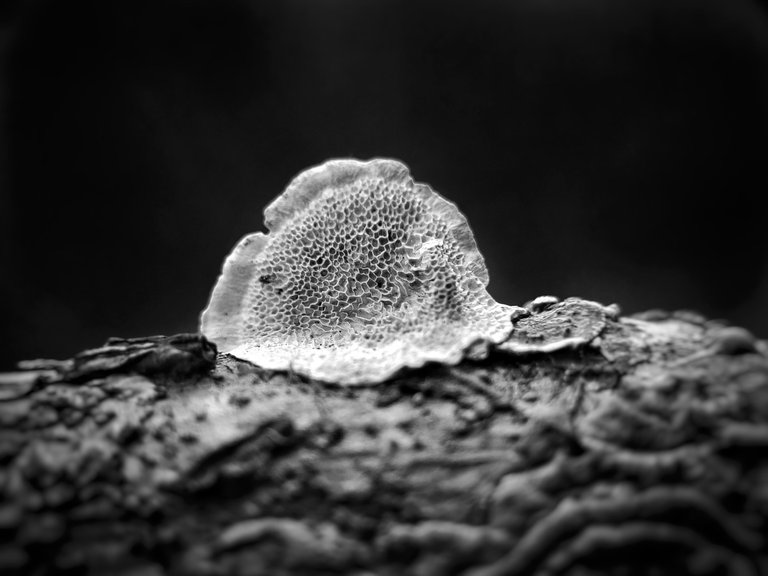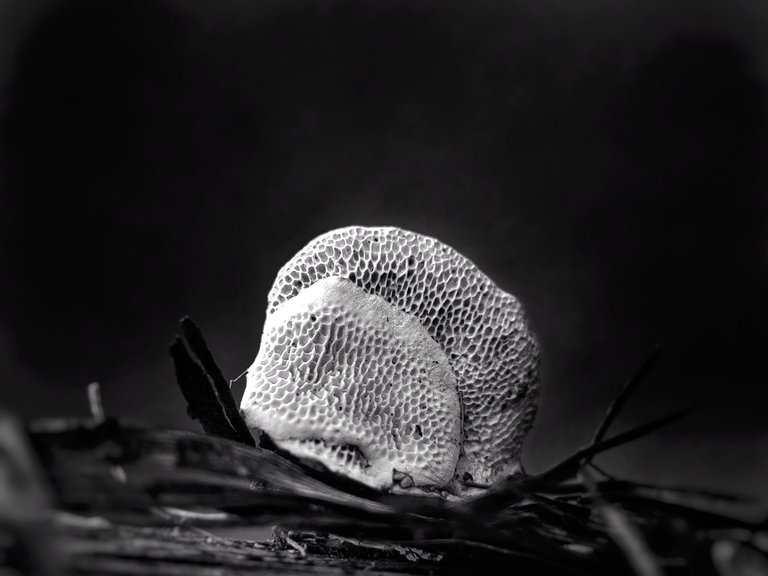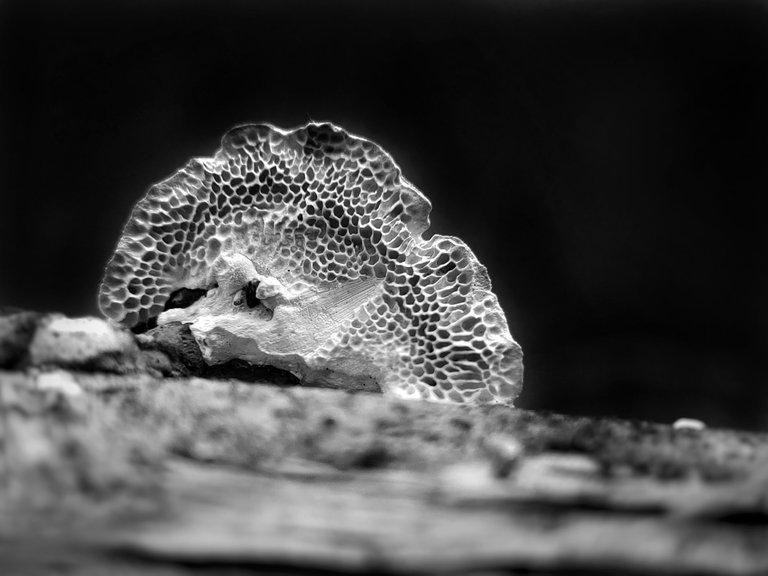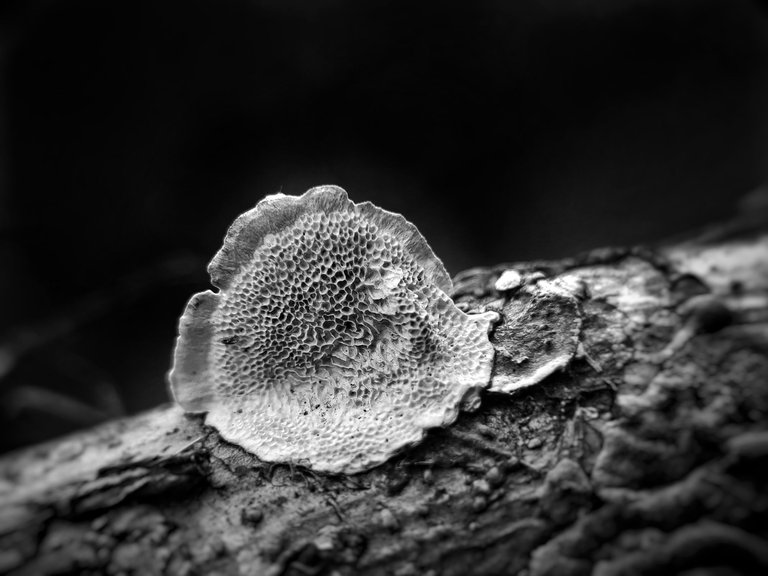 ---
Antrodia albida is a species of fungus in the genus Antrodia that grows on the dead wood of deciduous trees.....Wikipedia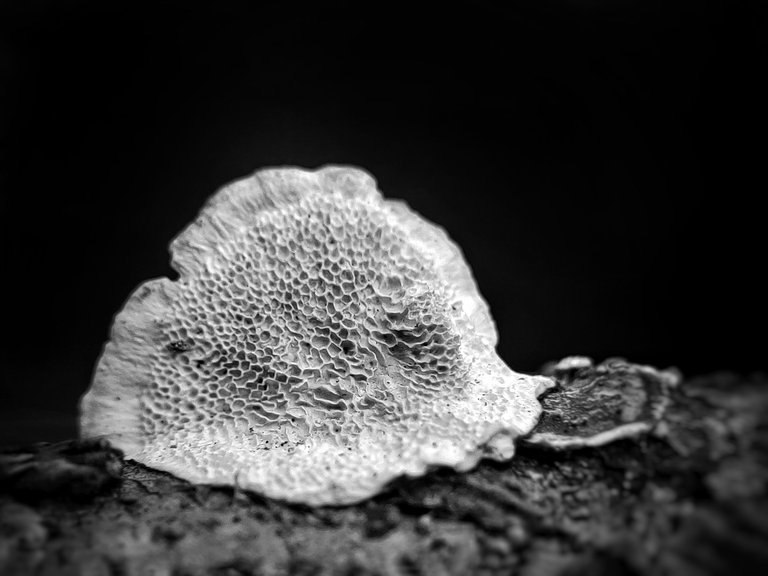 ---
| Camera | Smartphone & Macro lens |
| --- | --- |
| Location | Aceh, Indonesia |
| Category | Mushroom |
| Editing | Snapseed |
| Photographer | @ridor5301 |
---
---