This is my entry for the #monomad challenge curated by @monochromes today.
Yesterday afternoon I went back around the small forest area to look for small insect objects that play in this forest area, considering that there are lots of wild plants growing and of course there will be many types of small animals that like to be in this small forest area.
And when I got there I explored this small forest which is in the village next to where I live and it was not in vain because I got a species of jewel bugs that were crawling on some of the wild plants that are here, and at that time I immediately approached it and took several angles pictures that look very beautiful and very interesting.
These jewel bugs or better known by another name, namely Scutelleridae, have a rather small body shape and have two wings with a bright green color and two very small eyeballs with a deep black color and look very beautiful and unique.
And black and white friends can see below some portraits of these jewel bugs that I hunted yesterday afternoon and hope you guys like them.
Scutelleridae is a family of true bugs. They are commonly known as jewel bugs or metallic shield bugs due to their often brilliant coloration.....Wikipedia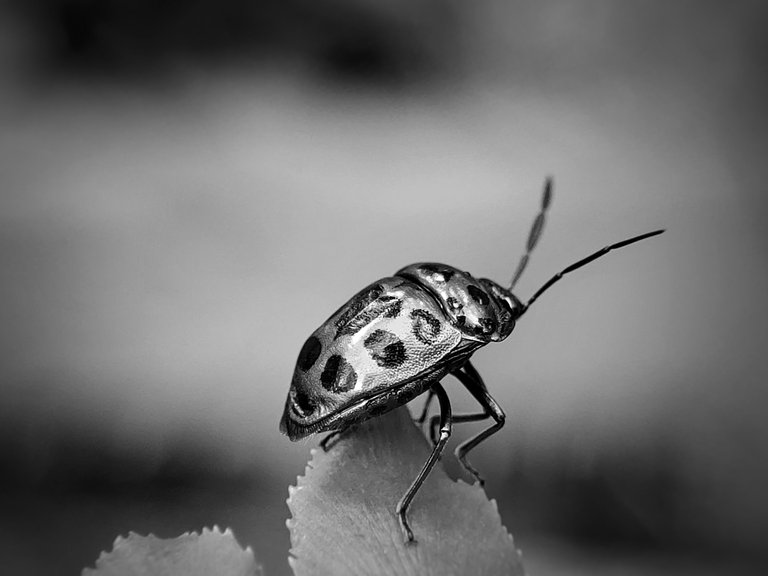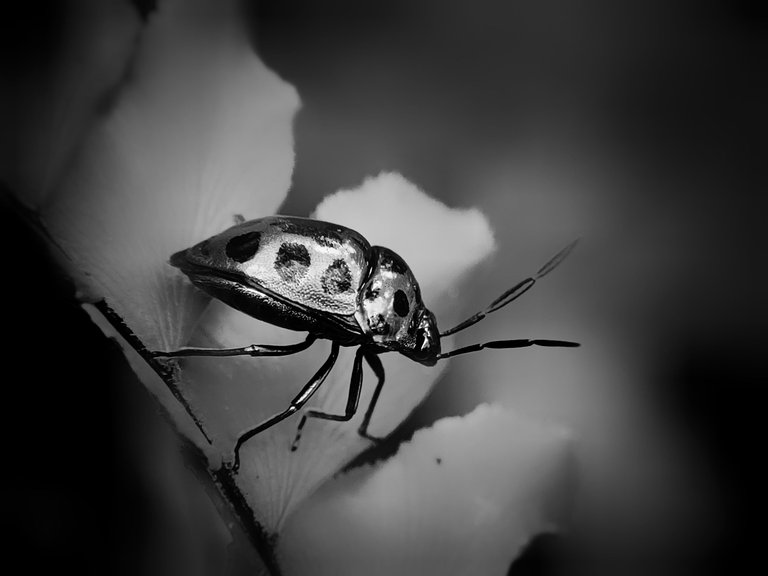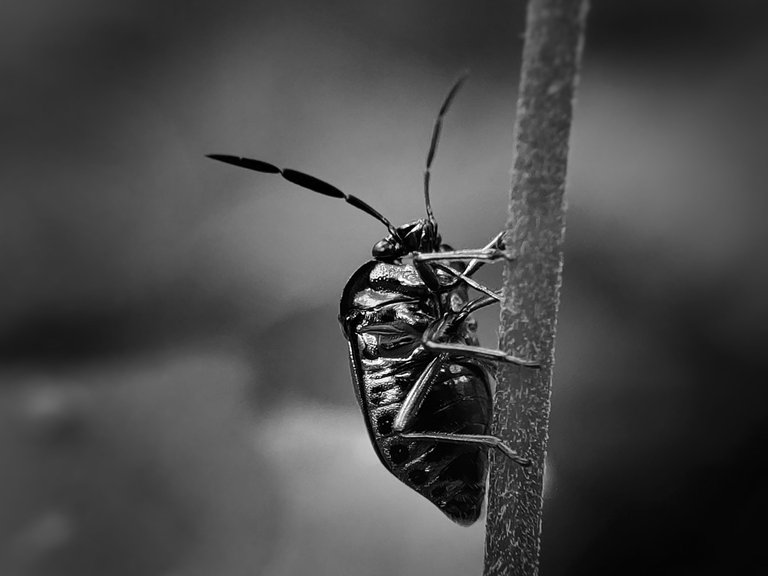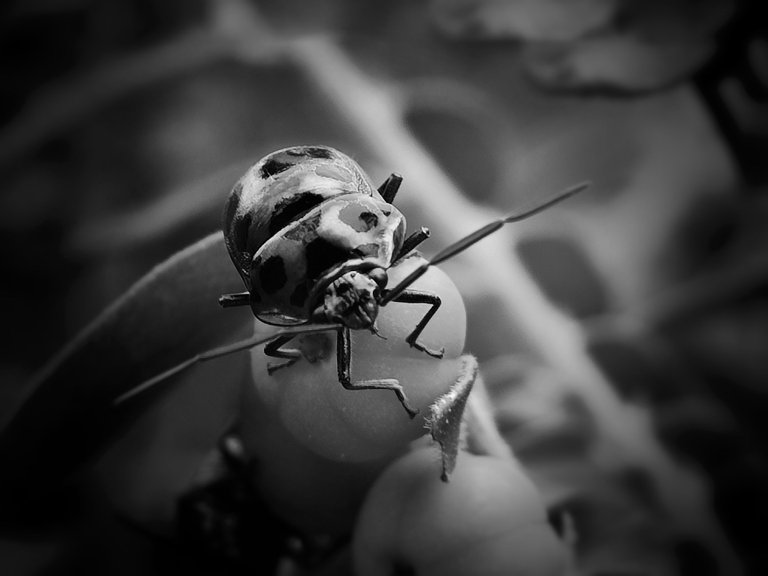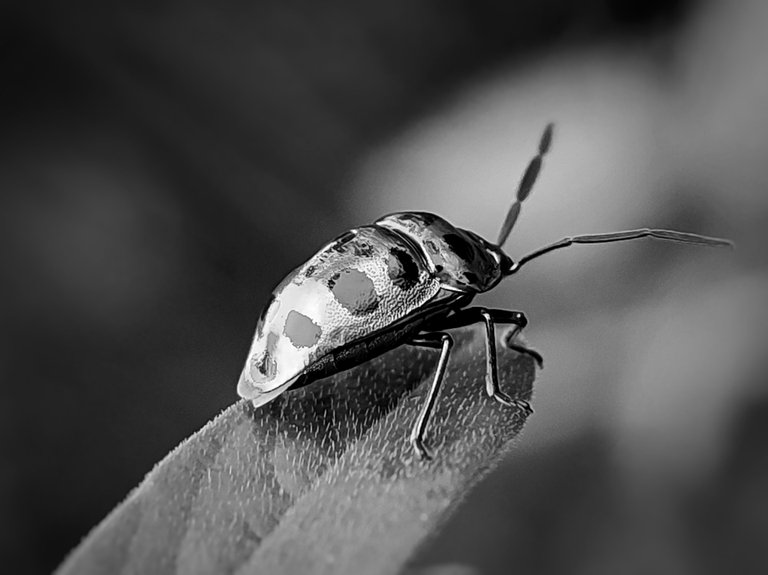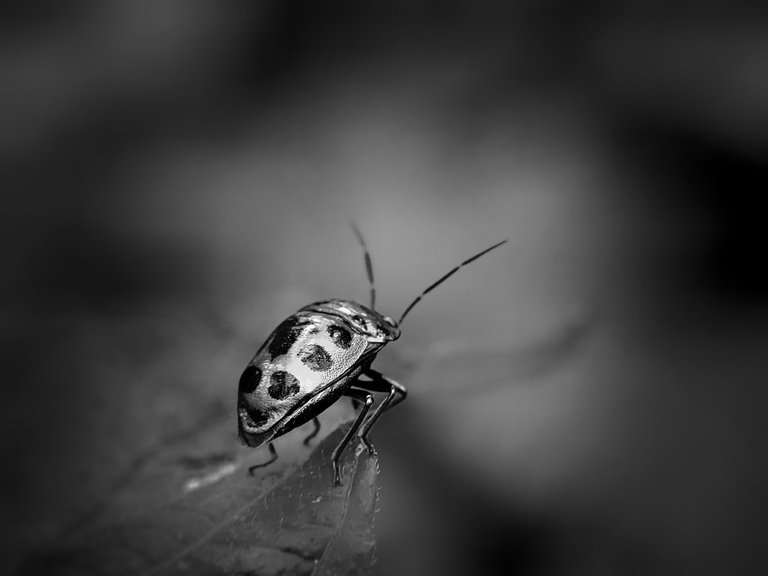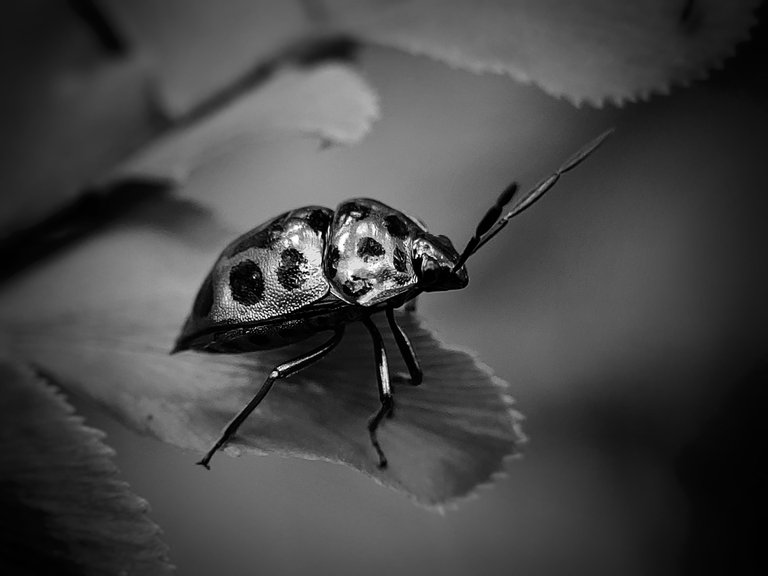 ---
| Camera | Smartphone |
| --- | --- |
| Location | Forest Aceh, Indonesia |
| Category | Animal |
| Editing | Snapseed |
| Photographer | @ridor5301 |