Rain in early January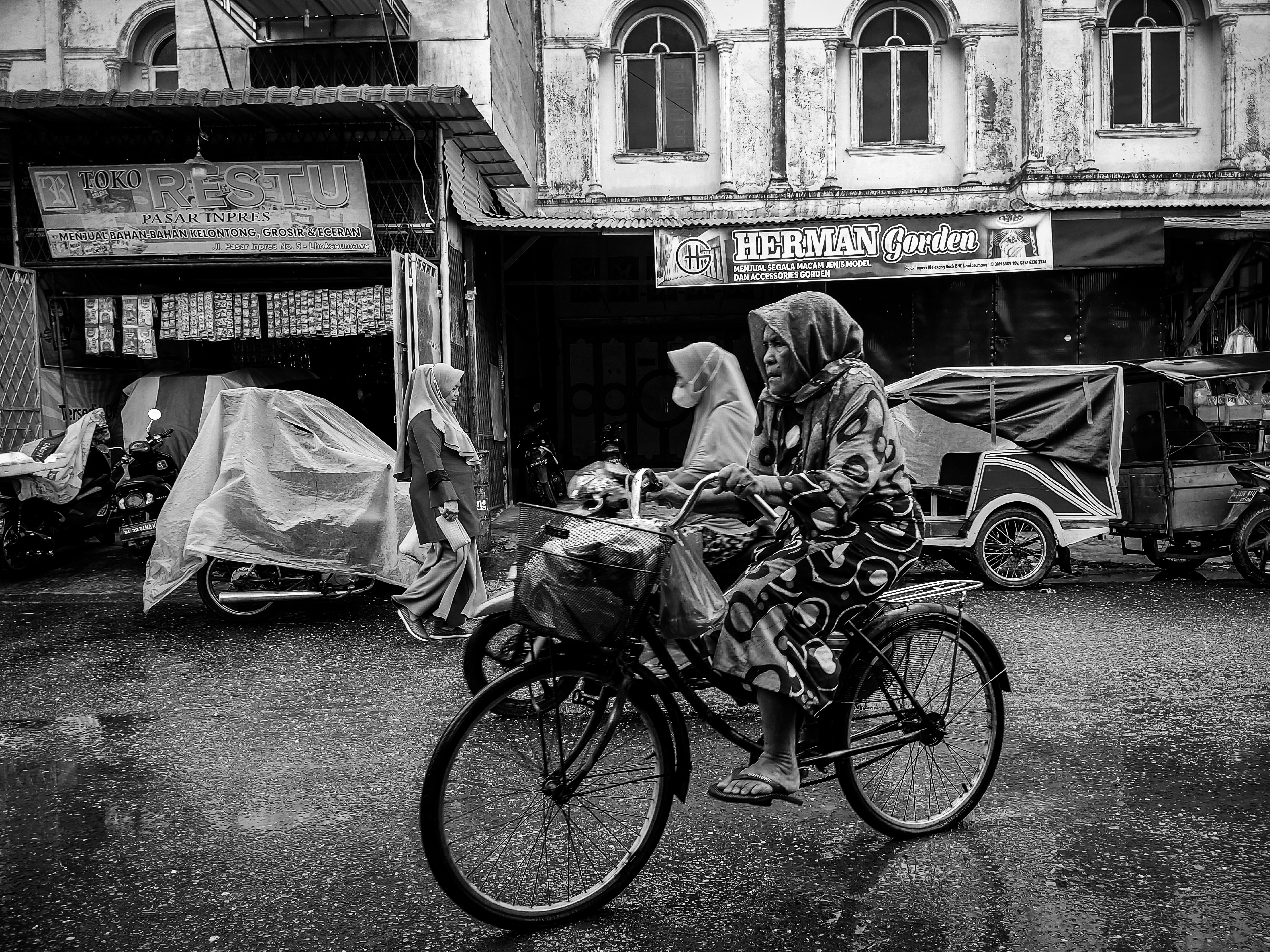 The beginning of January is beautiful, the sky is shrouded in cloudy throughout the day. Some residents of Lhokseumawe city remain out of action. There is no reason to stay home and leave a routine job. Waiting for the rain to subside is a solution to continue activities outside the home. It was a very commendable determination to fight against an unspeakable laziness. In the street an elderly woman was seen rowing a bicycle among the drizzle of January. The rain didn't discove his passion for shopping. Very well this grandmother paddled the bike past the morning drizzle.
A man came home on foot, toting an empty basket, it seemed like his trade this morning was sold out. The rain in this small town did not affect the buyers of its merchandise. In another corner a merchant was riding a motorcycle, which was hauling two baskets left-right. The drizzle that descended drenched his face as if it did not dampen the spirit of a father in working. In addition, a grandfather also paddled his bike, coming home from the shopping market. The grandfather seemed to be enjoying a cold morning decorated with stubble. Bicycles pass through wet streets, at vegetable markets.
Between the hustle and bustle of the vegetable market this morning, I passed a female parking lot attendant. He was a beautiful parking lot and very friendly. Always wear a hat and cover his head, but so cheap smile and diligently say hello. It's become something interesting among busy markets.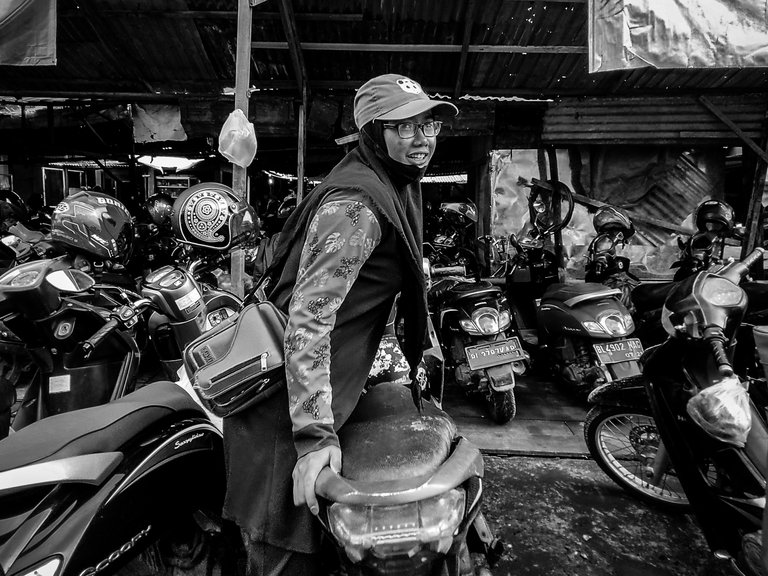 Visitors also vary from men, women to children. These visitors on average are part of traders who explore their wares in their respective villages. These small merchants shop at the press market. From that market the pyn traders brought their belajaa for resale. Therefore, the busyness of this market is very extraordinary, from footworkers, rickshaw drivers, and beggars. The bustle of the market became routine here, and it was seen that people were crammed towards the market.
I hope this post will entertain my friends on #hive. The photos I presented are the news of a beautiful little town. Something always goes well between the pace of time and the new turn of the year.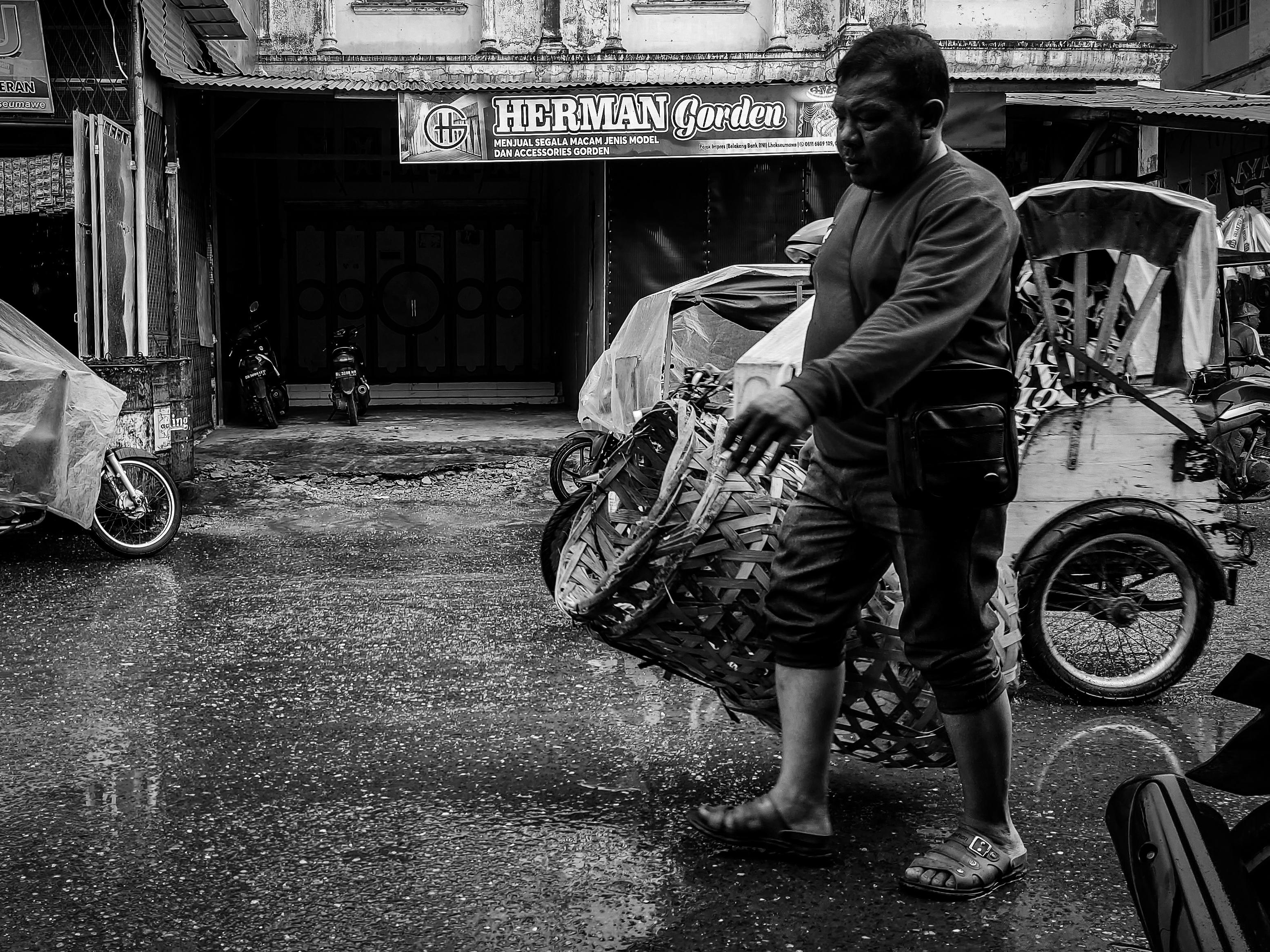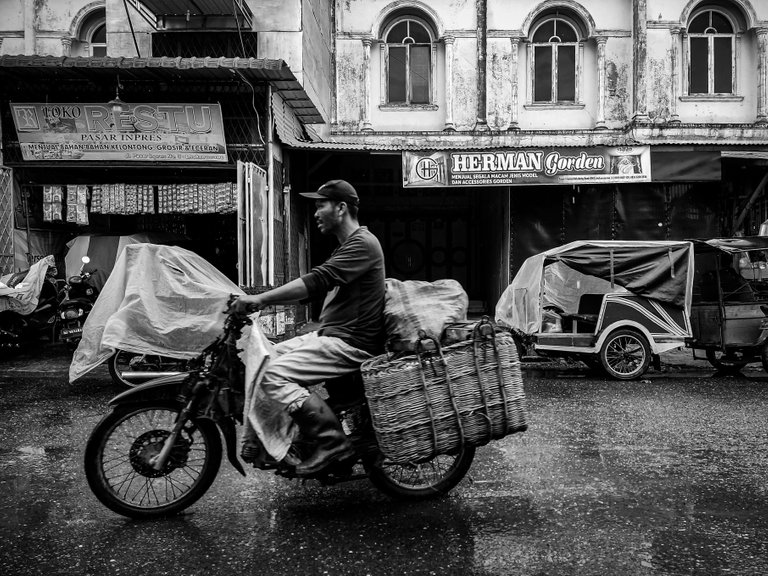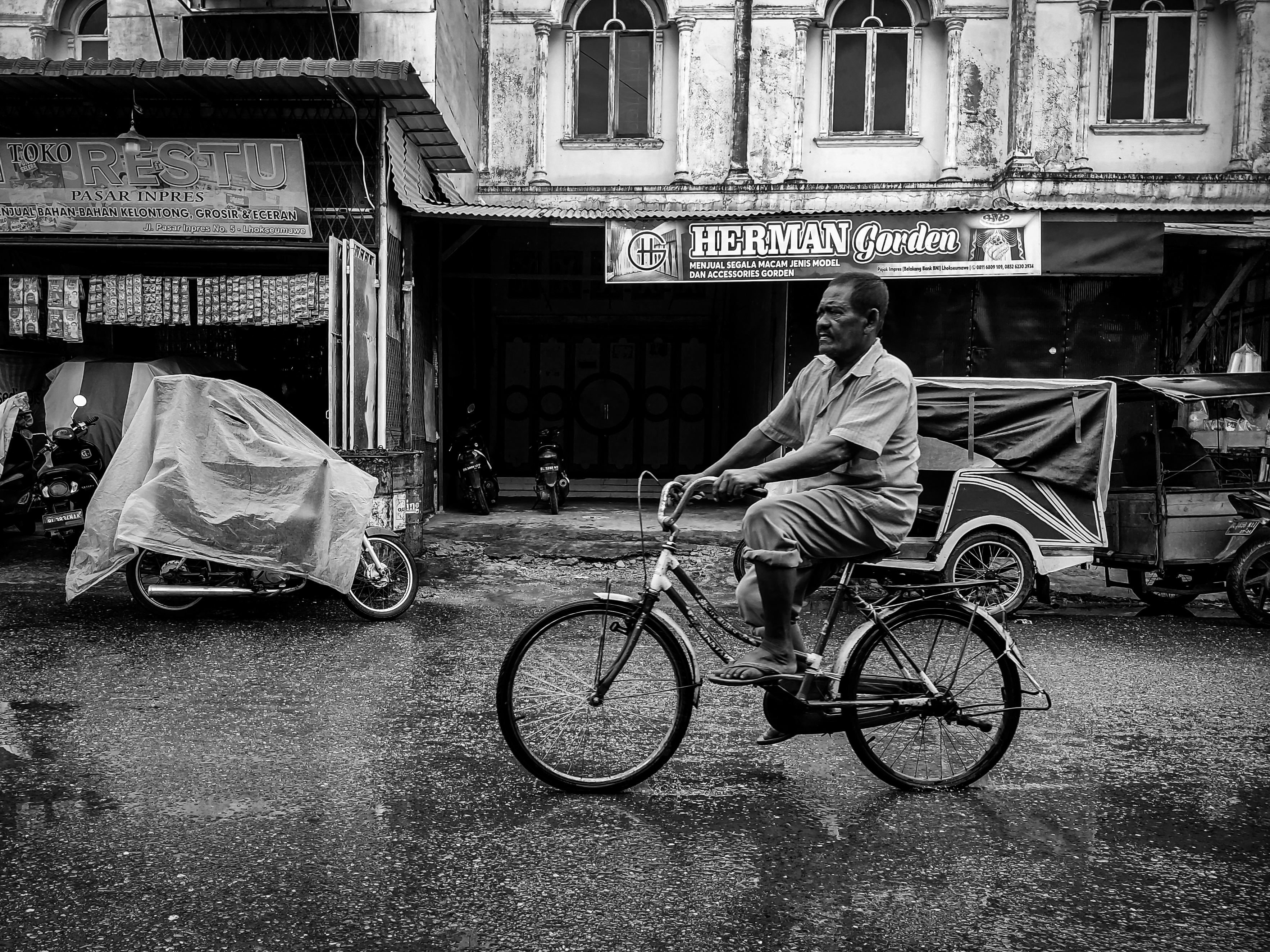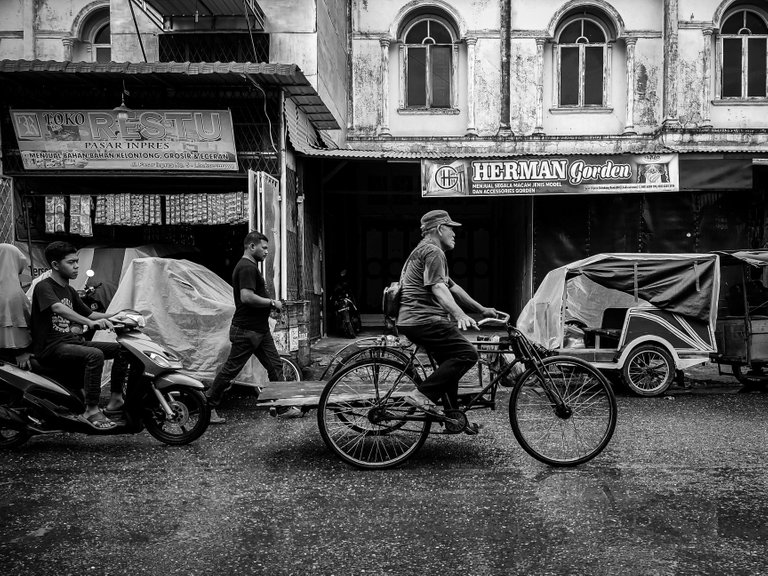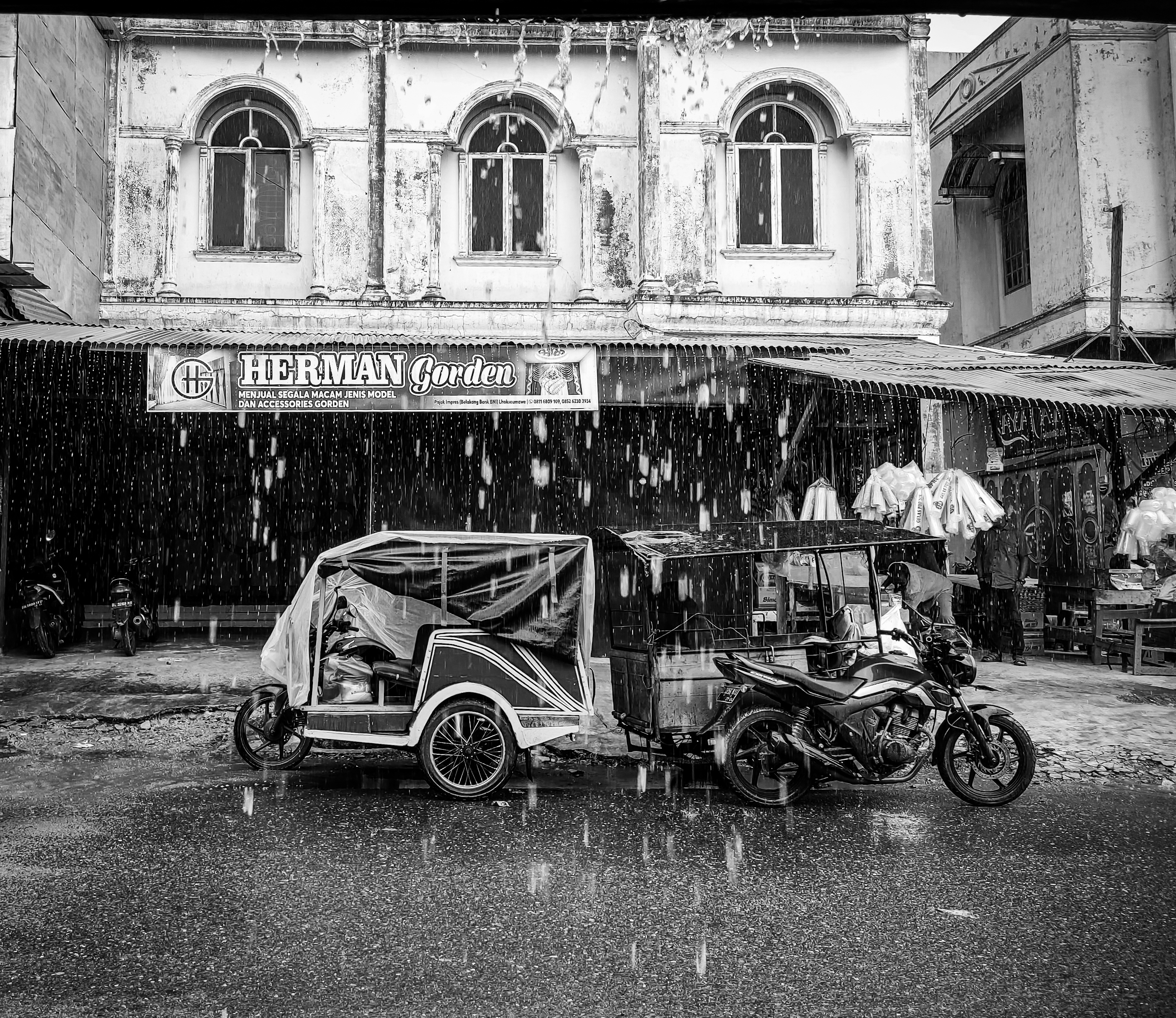 Happy New Year to all my friends. For sponsors @blackandwhite that is always fascinating.
Thank you
I'm going to put this (Rain in early January) into a daily #monomad contest organized and curated by @monochromes
| Camera Maker | Xiaomi |
| --- | --- |
| Camera Model | Poco X3 pro |
| Processesd | Mobile Lightroom |
| Location | Indonesia-Aceh |