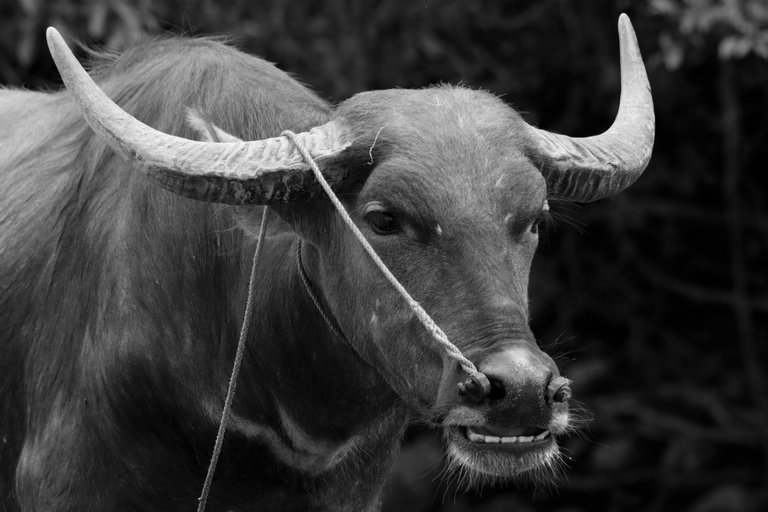 ---
---
Hello everyone, good night..
This is my entry for the daily #monomad challenge hosted and curated by @monochromes.
On the occasion of this happy evening we meet again in the Black and White community. As usual, I share some pictures about the activities of people or insects. However, this time I will share some black and white pictures about the Unique Behavior of Animals in Maintaining Their Body Temperature. I accidentally took this photo while traveling on one of the "Kareung Gla" rivers a few days ago, the buffalo's position was a bit far from where I was standing so I had to add a 75-300mm telephoto lens to make the picture clear. All the photos that I share here I took with the Canon EOS M50 Camera with the addition of a 75mm-300mm telephoto lens.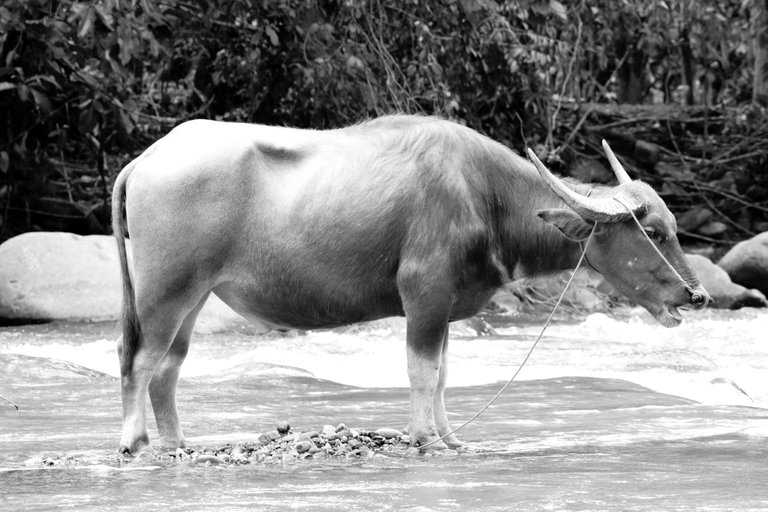 ---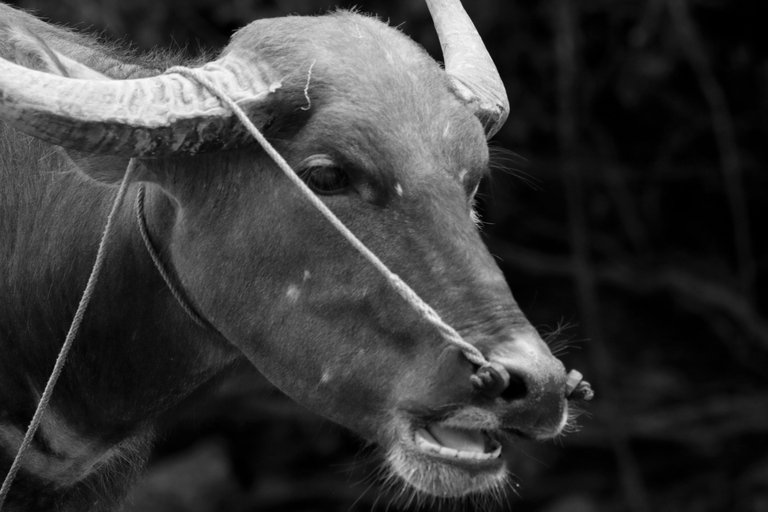 ---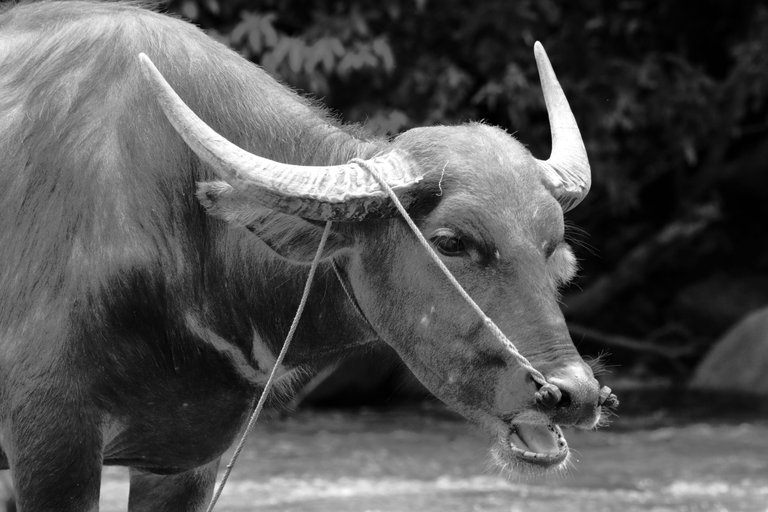 ---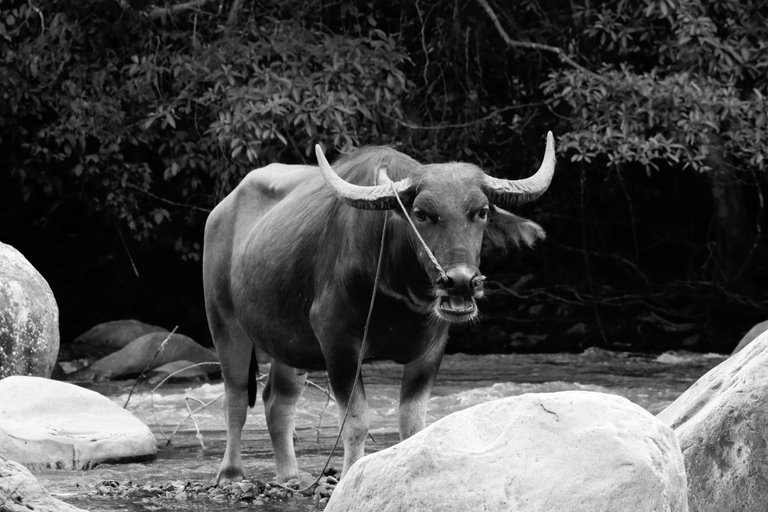 ---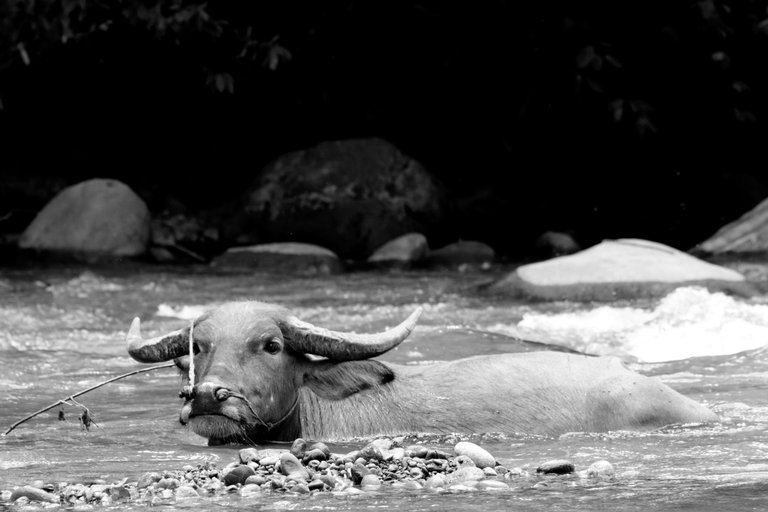 ---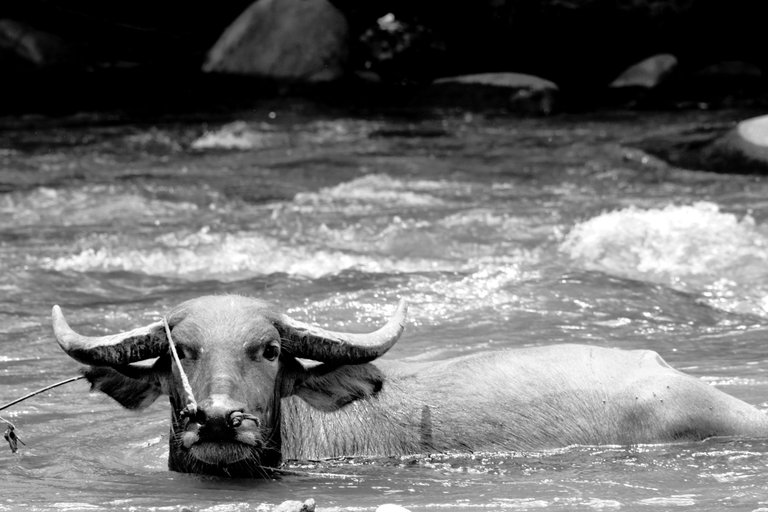 ---
---
| Camera Model | Camera Canon EOS M50 |
| --- | --- |
| Lens | Tele 75-300mm |
| Merk | Ultrasonic |
| Category | Black & White |
| Setting | Manual |
| Processed | Adobe Photoshop CC 2022 |
| Location | Aceh - Indonesia |
| Oringinal Picture | @mohd.iqbal |
---
---
Thank You
facebook | twitter | instagram
Warm Regards, @mohd.iqbal