This is my for the daily #monomad challenge hosted and curated bg @monochromes
Hi Hive Blog friends. I'm very happy to be able to say hello there again, hopefully my friends are in good health and well. Alright friends. This time I want to share stories and photos that I got today.
A little story begins when I took my mother to a place not far from my house and crossed an old bridge that used to be a railroad track that had been given a wooden pedestal, local people could use this bridge so they could easily cross the river. down when they want. to the market because of the locals If you want to shop you have to go through the old iron rail bridge this is an easy alternative way to go.
At that time, after taking my mother, I didn't want to miss this moment, I was interested in this bridge for me to take a photo, after a few minutes I stopped for a moment while preparing my camera, before this moment arrived, I missed it. I didn't want to linger anymore. I immediately approached this old bridge. and take some pictures.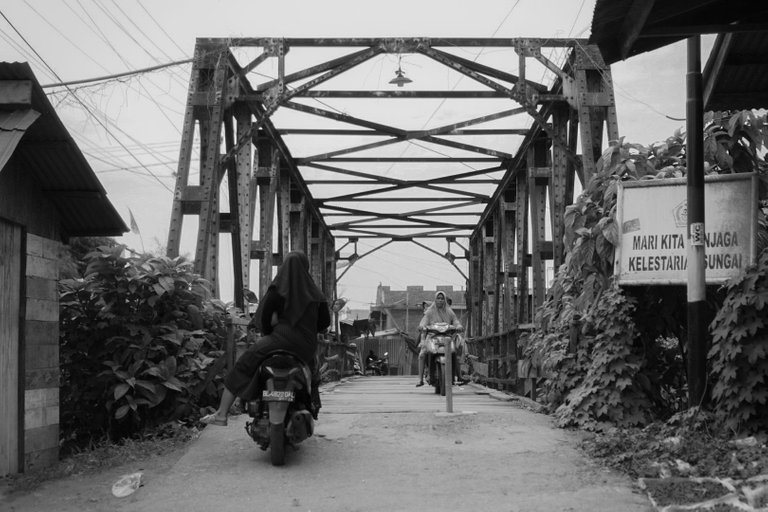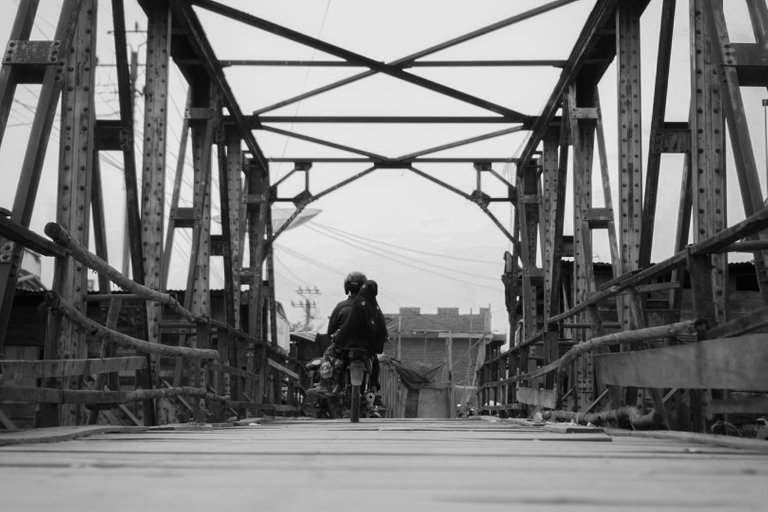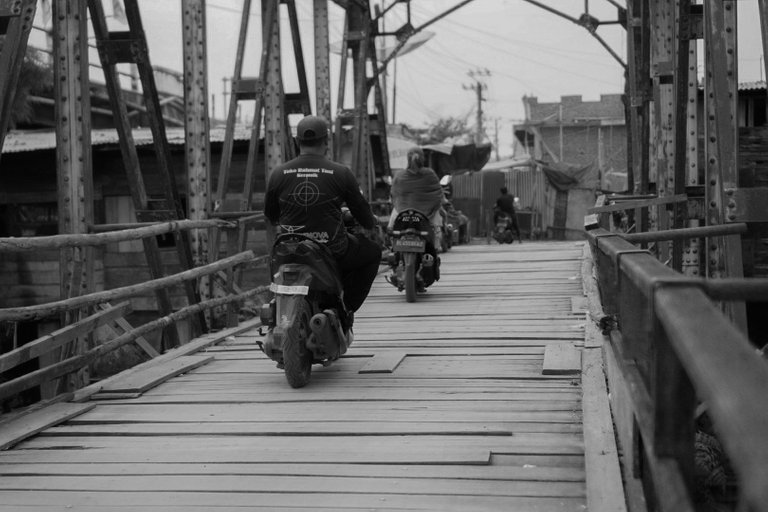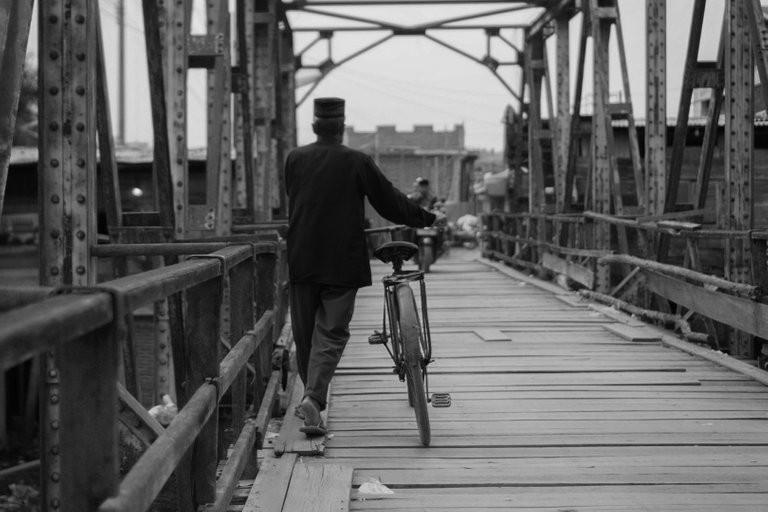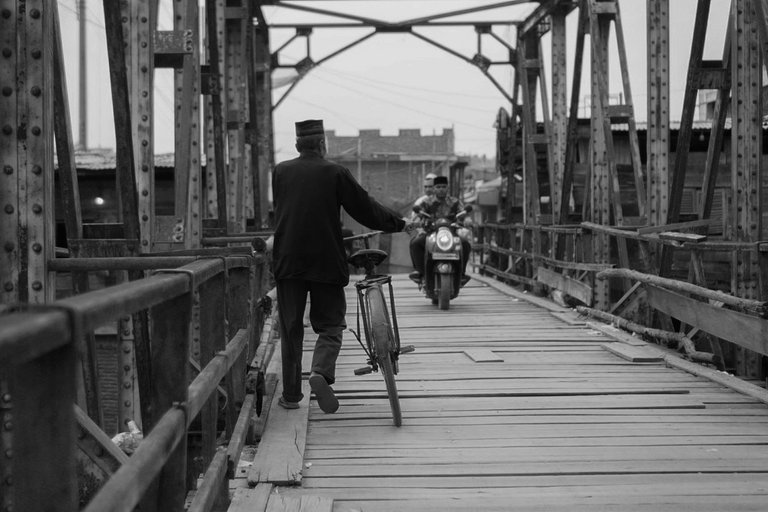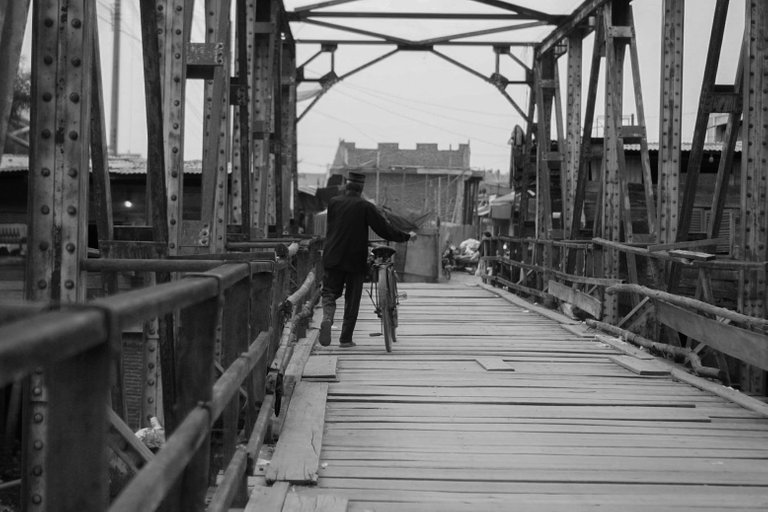 Not long after, from a distance I saw an old man in white about to cross this old bridge on his bicycle but his bicycle did not move slowly while pushing his favorite bicycle.
The old geezer started walking towards me slowly walking while pushing his old bicycle step by step while occasionally looking at the wooden planks of the slowly passing bridge, occasionally looking straight ahead and getting closer I saw the things he had just bought and was about to take. he came home, in In his suitcase I saw a small fish and some other foodstuffs that he will take home for his extended family back home. I pray that grandfather is always healthy and his sustenance is facilitated.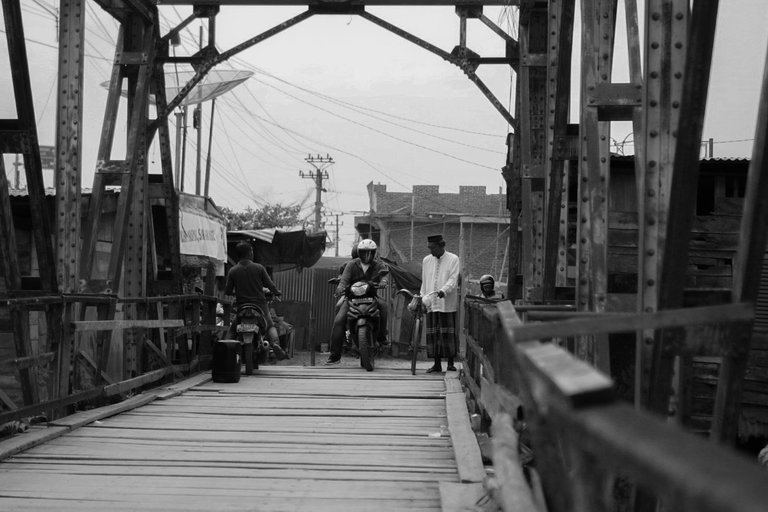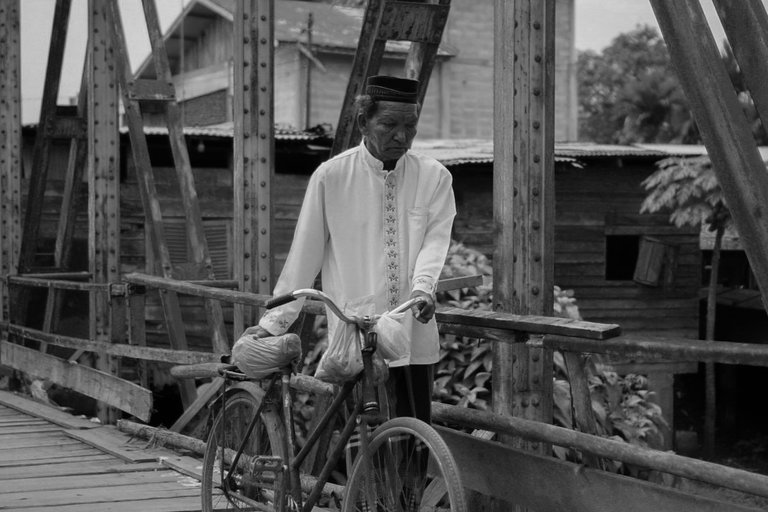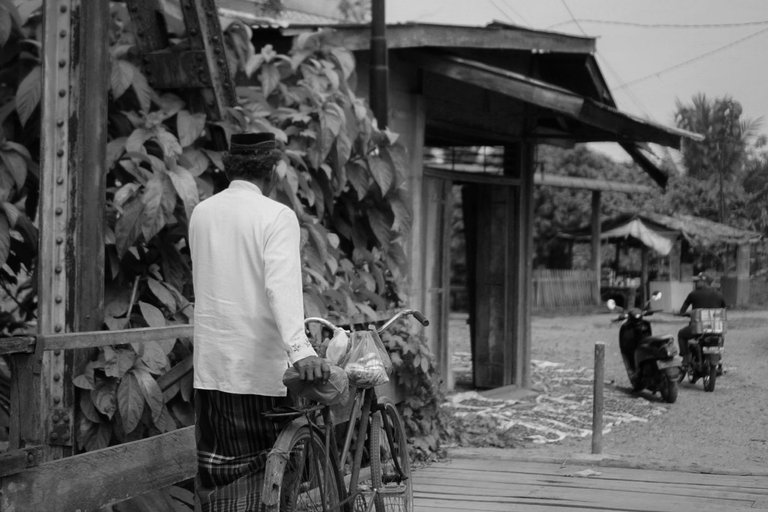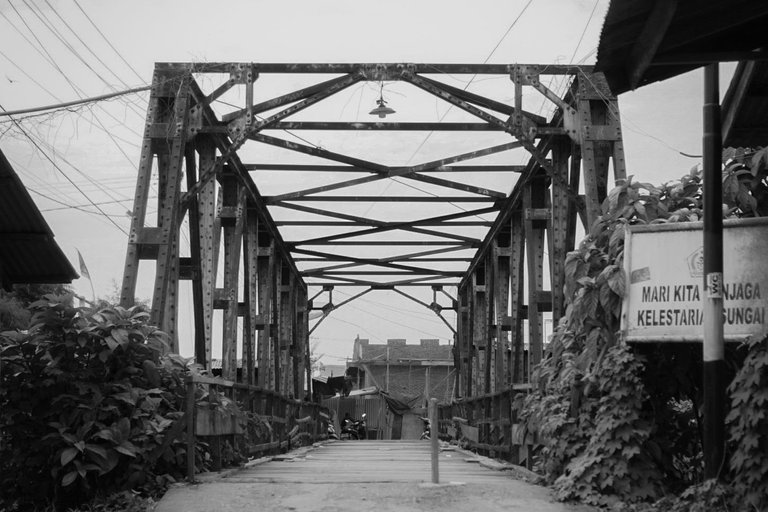 This bridge is indeed very old, but don't worry, even though it is a former railroad bridge decades ago, for two-wheeled and three-wheeled vehicles, this bridge can still be used to make traveling easier and faster on traditional routes. the market route through this bridge is five minutes faster than the bridge that must be crossed. Therefore, what if friends cross the bridge that I crossed, don't be afraid, even though it looks old but still strong like our souls.
So Hive Blog friends wherever you are, I think my post ends here. Hopefully we are always healthy and meet again next time with my next post. Thank you for those of you who have read to the end of this point.
INFORMATION
| Camera | Sony A6000 |
| --- | --- |
| Lensa | Fix 35mm F1,8 |
| Processed | Mobile Lightroom |
| Location | North Aceh - Geudong |
"THANK YOU"