This is my for the daily #monomad challenge hosted and curated bg @monochromes
Hi Blog Hive friends. I am very pleased to welcome you . I hope you are in good health wherever you are. OKAY. This time I want to share a story and some photos that I got a few days ago.
At first when I went to the forest to look for an object that I would photograph, I accidentally saw a small cat wandering from a distance, the little cat looked very beautiful and clean but I did not dare to approach it, I still doubted whether the cat was tame or not. and did my arrival bother him.
It didn't stop there I was still watching the cat slowly I followed the direction where he was going, the cat looked at me while slowly approaching him and coaxing him which I didn't expect this cat was very tame and didn't interfere with my presence at him.
He is so cute I caressed his body to make him feel more comfortable and to reassure him that my arrival was not meant to disturb him, I slowly caressed him and gave him affection the more I was sure that I loved him.
We also started to get to know each other and played for a while with his own presence I think he needs a friend to play with seeing his funny behavior I don't want to miss this moment to share a little story with friends on Hive Blog. I started to take out my camera trying to take a photo of him playing in the forest and my friend, here are some photos I took a few days ago.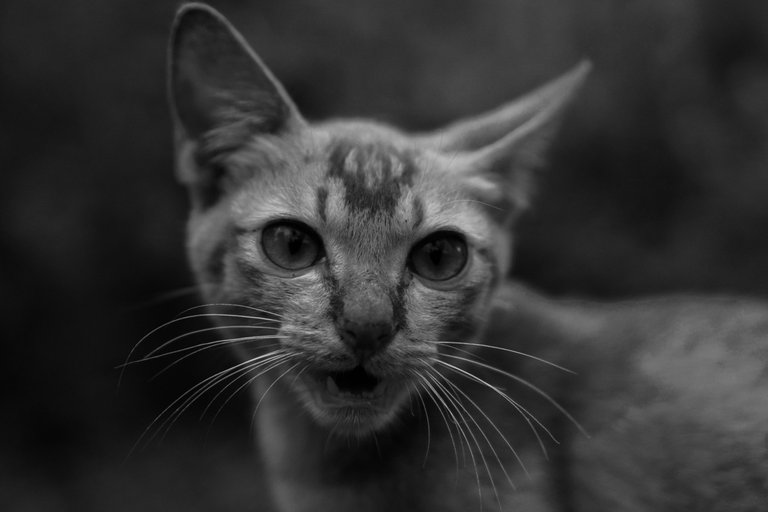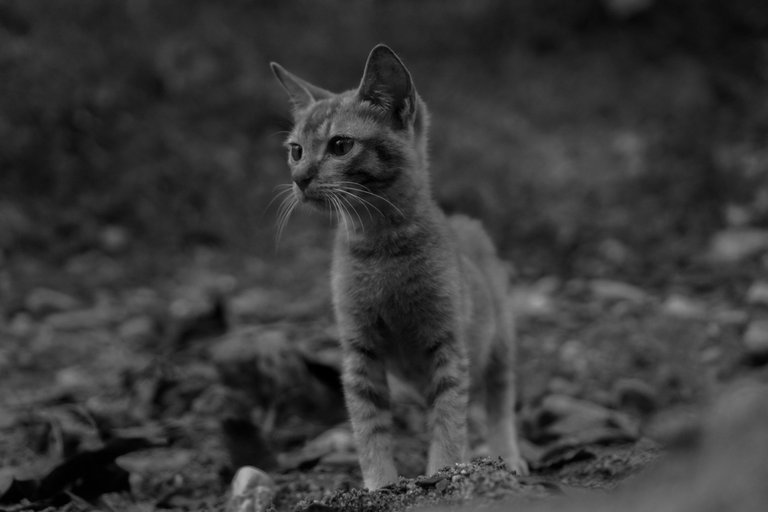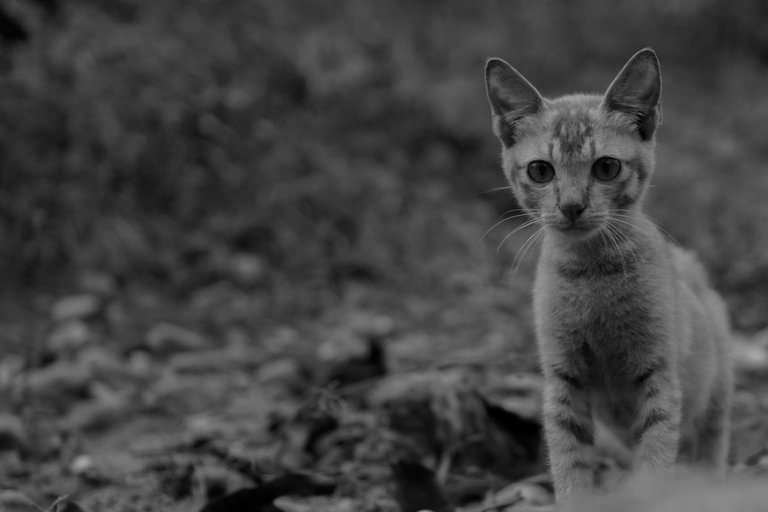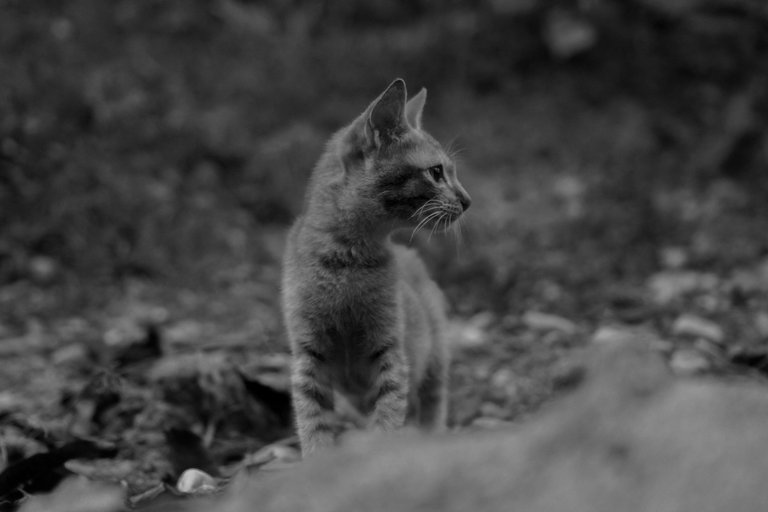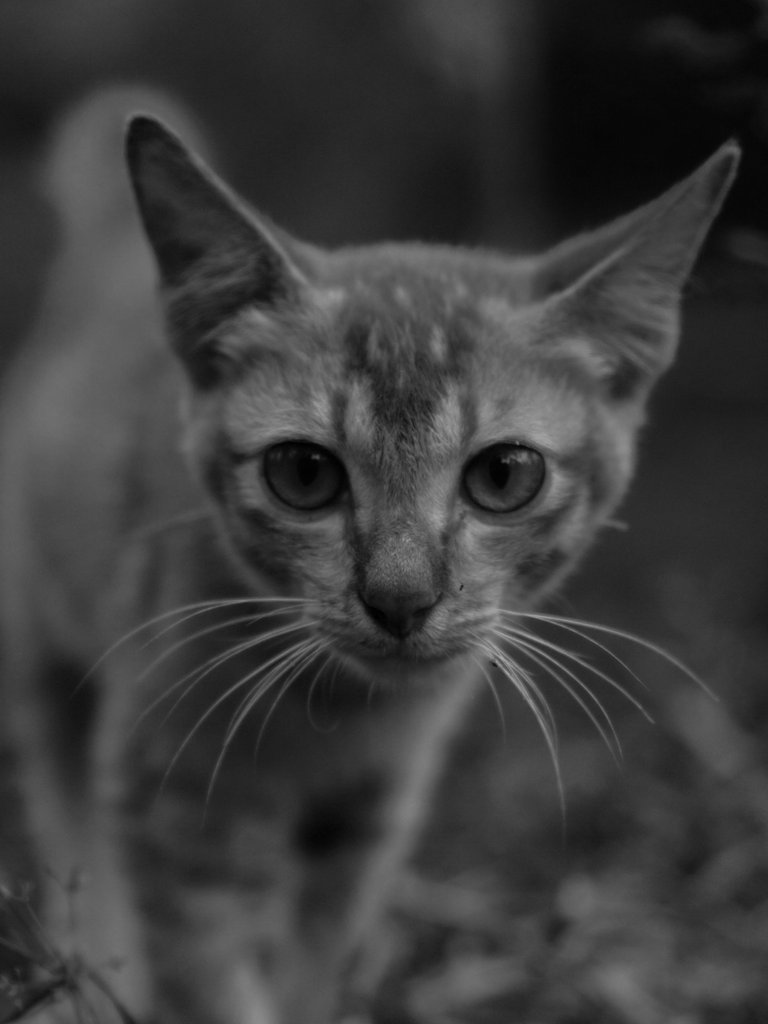 Friends, I noticed this cat is not a wild jungle cat. I see this cat is a country cat, in my area this cat is usually a very common pet by residents to prevent mice from roaming around.
I don't think this cat deserves to live around here but I don't know if this cat is cared for or not. I really hope someone will take care of him and take care of him with all their heart.
So Hive Blog friends wherever you are, I think my post ends here. Hopefully we are always healthy and meet again next time with my next post. If you like my post, don't forget to support me and comment below if you have input from friends, thank you again for friends who have read to the end of this point.
INFORMATION
| Camera | Sony A6000 |
| --- | --- |
| Lens | Fix 35mm F1,8 |
| Processed | Mobile Lightroom |
| Location | Indonesia - North Aceh |
"THANK YOU"