This is my entry for the daily #monomad challenge hosted and curated by @monochromes.
To take part in today's #monomad contest, I'd like to show you some macro photo of an animal. The animals in this post are not included in the insect class, these animals are included in the Diplopoda class. When I tried to find the name of this animal on google lens, I found the name Trigoniulus Corallinus. But I often call it by the name of a thousand-legged animal. To see the color and complete information about this animal you can see it here.
Okay buddy, here are some photos of millipedes, this photo I took using a smartphone camera and a macro lens.
---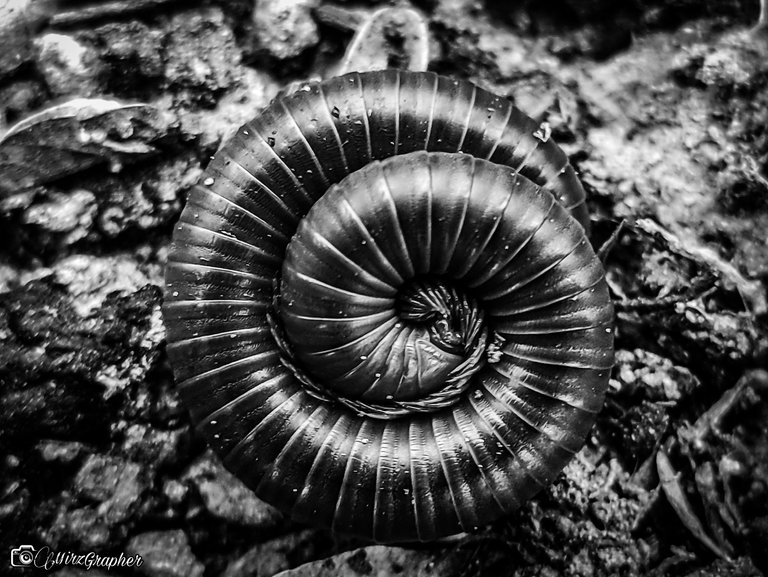 ---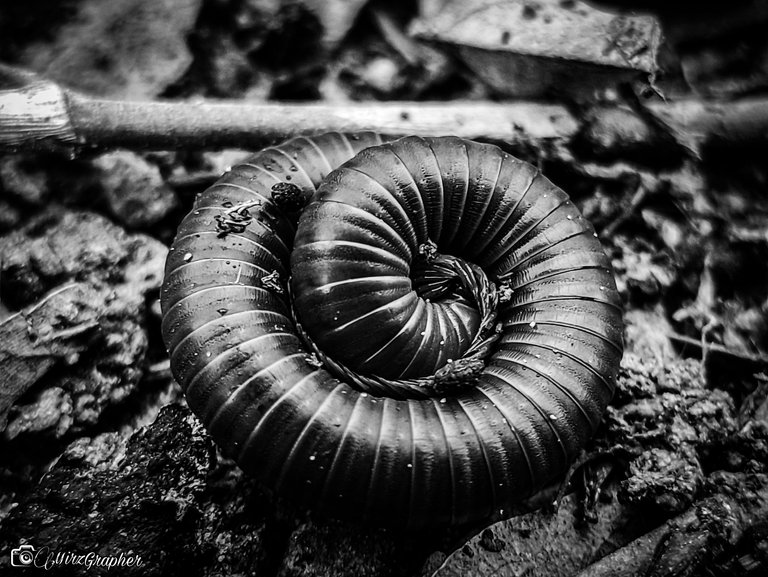 ---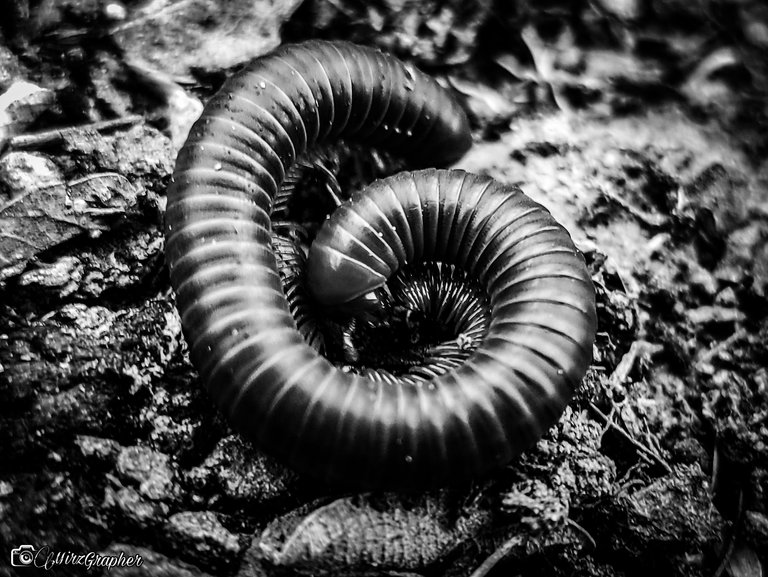 ---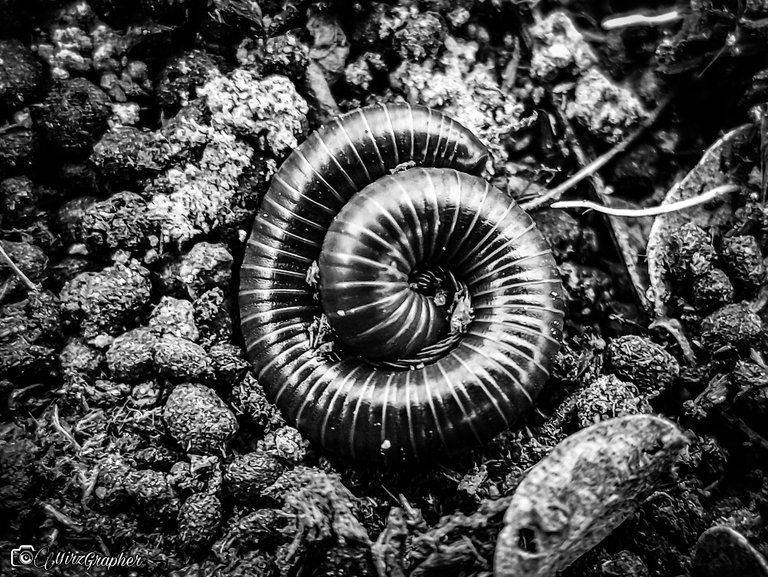 ---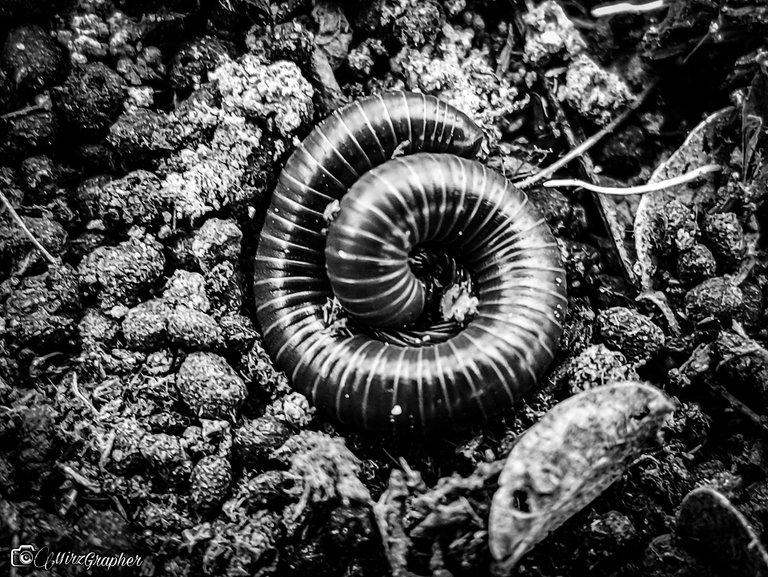 ---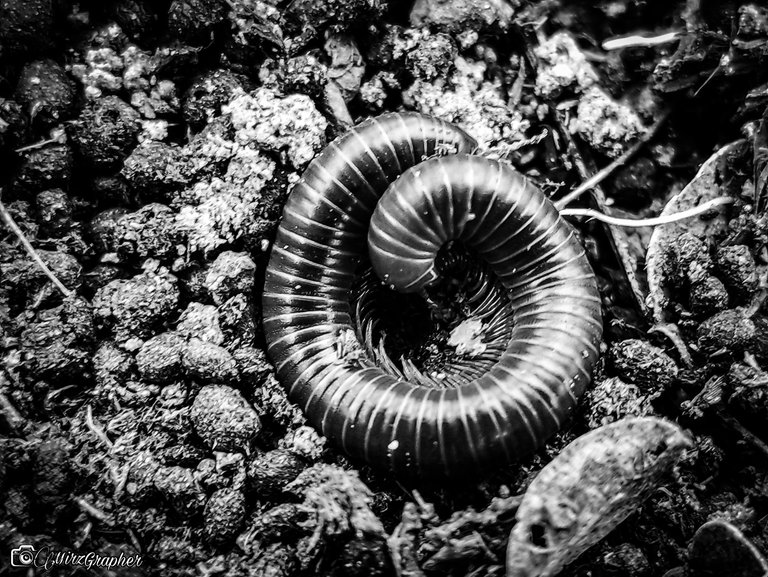 ---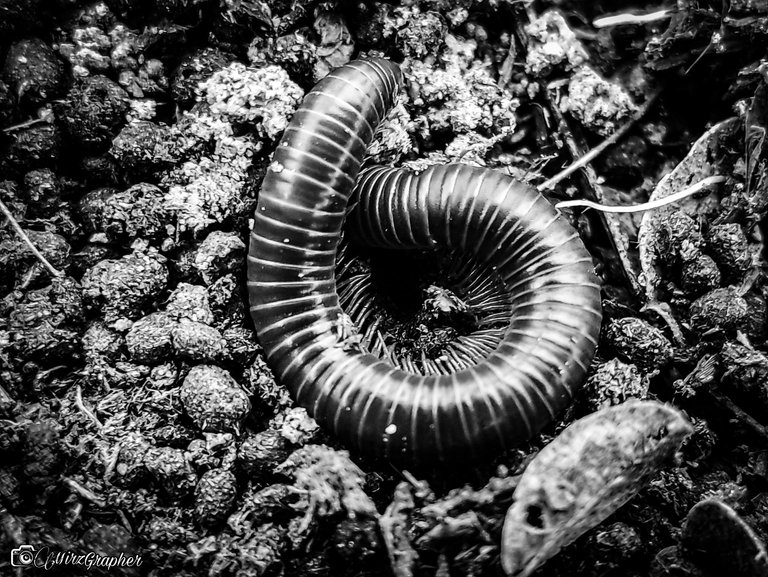 ---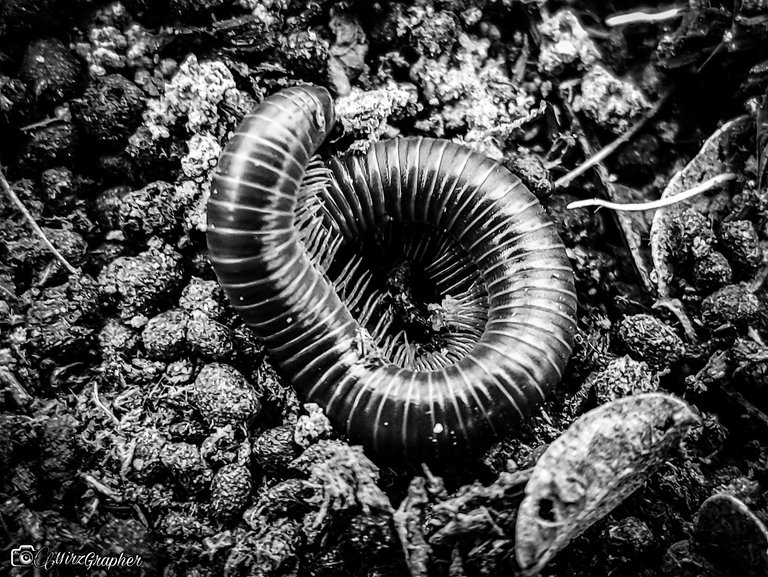 ---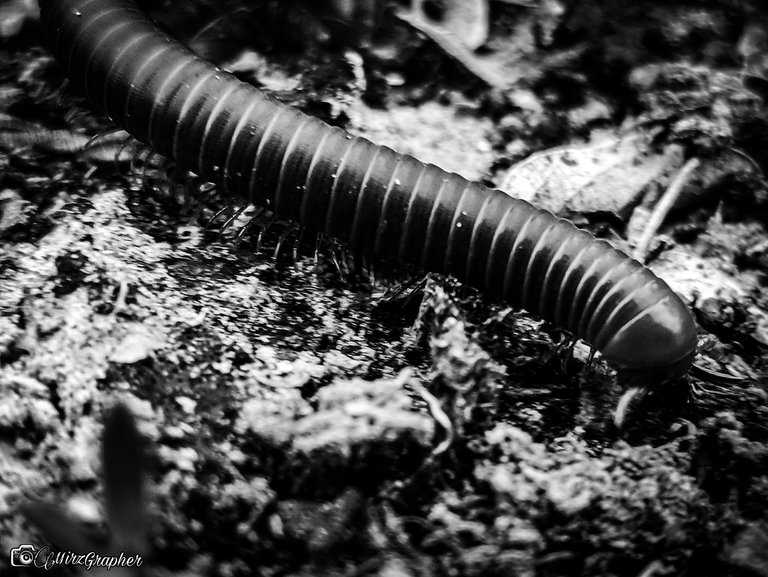 ---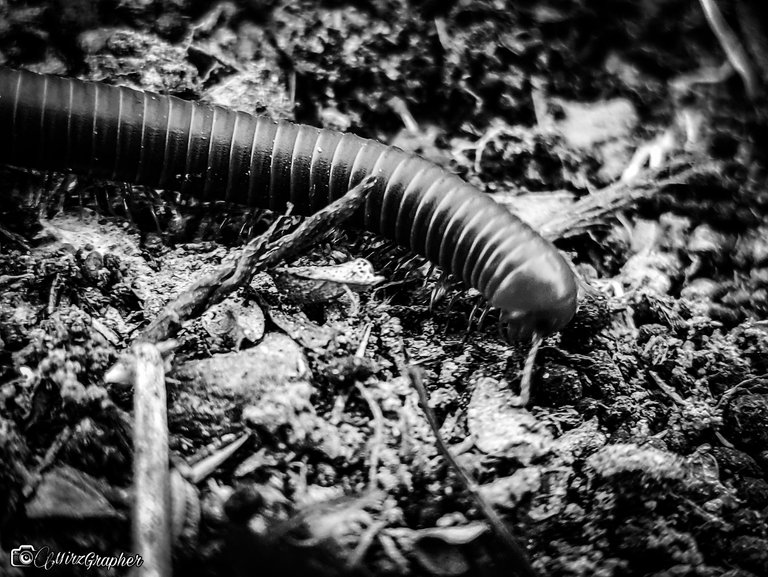 ---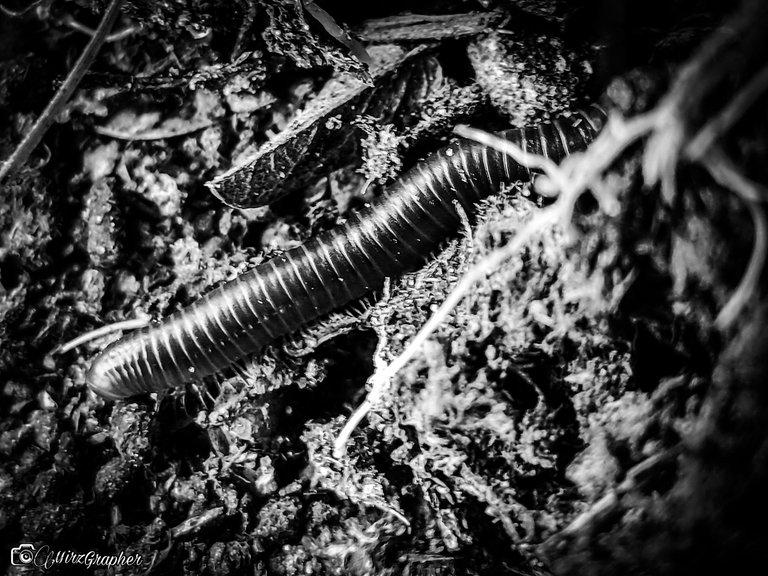 INFORMATION
| Camera | Poco X3 NFC |
| --- | --- |
| Lens | Q-Lens 35 mm + Sony 25 mm |
| Photography | Trigoniulus Corallinus |
| Process | Mobile Lightroom |
| Location | Indonesia - Aceh |
| Photographer | @mirz |

M. Alan Mirza (@Mirz)
My name is M. Alan Mirza, I am currently 28 years old, I come from Asia, to be precise in Indonesia - Sumatra Island. I work as an emergency room administrator, namely in the Medical Record section at Cut Meutia Hospital. My hobbies are uncertain, my hobbies follow my mood, sometimes I like reading, sometimes I like writing, sometimes I like photographing small insects and other small object, sometimes I also like to play games for a long time.😁