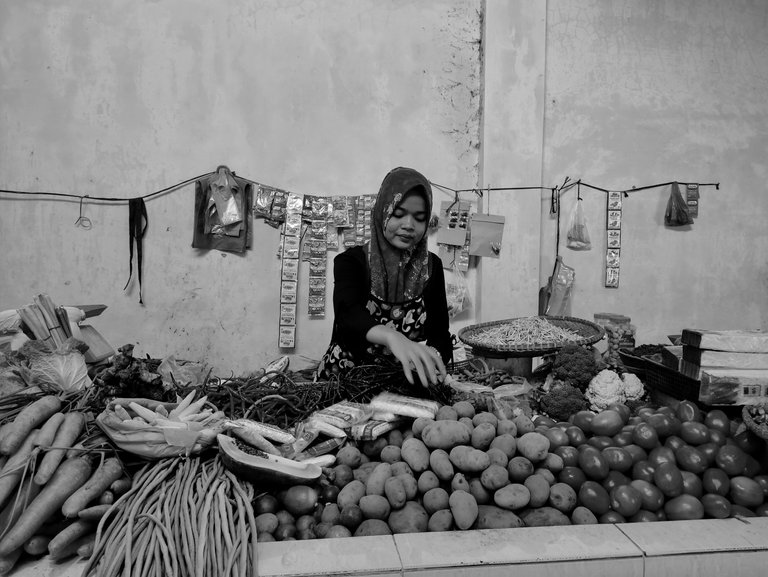 This is my entry for the daily #monomad challenge hosted and curated by @monochromes.
Hi everybody..
On the occasion of today I want to share some pictures of market activity that I took when I was walking in the market area.
Even though 2021 has passed and has entered 2022, for a trader I don't think it will matter, what he thinks is how his merchandise sells and is sold out, then they can feed their wife and children who are at home.
For a merchant, they don't sell to get rich, they sell to survive together with their loved ones.
If we visit the market, we meet various kinds of people, there are fish traders, vegetable traders, digital material traders, maybe there are very many types of merchandise that they trade in the market.
Well.. We as buyers also have the right to own which merchandise we will buy later.
Of course according to your needs and tastes.
Let's take a look at some pictures of market activity below.
Traditional market activities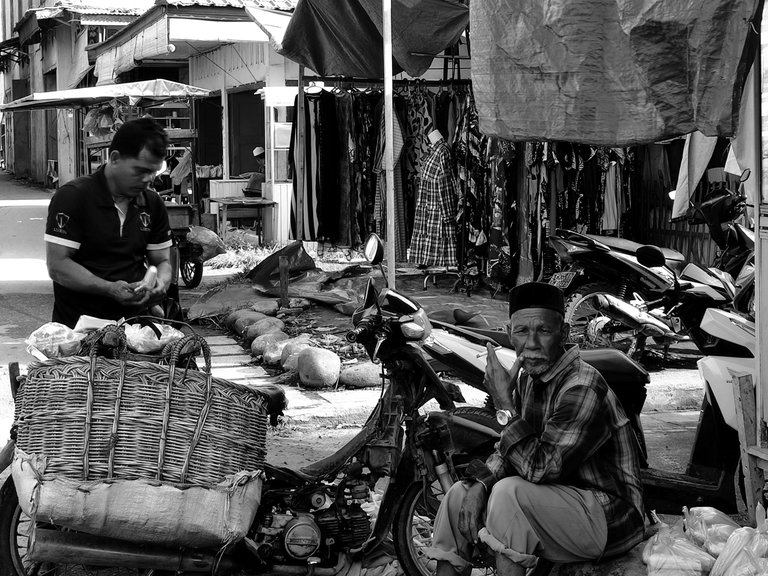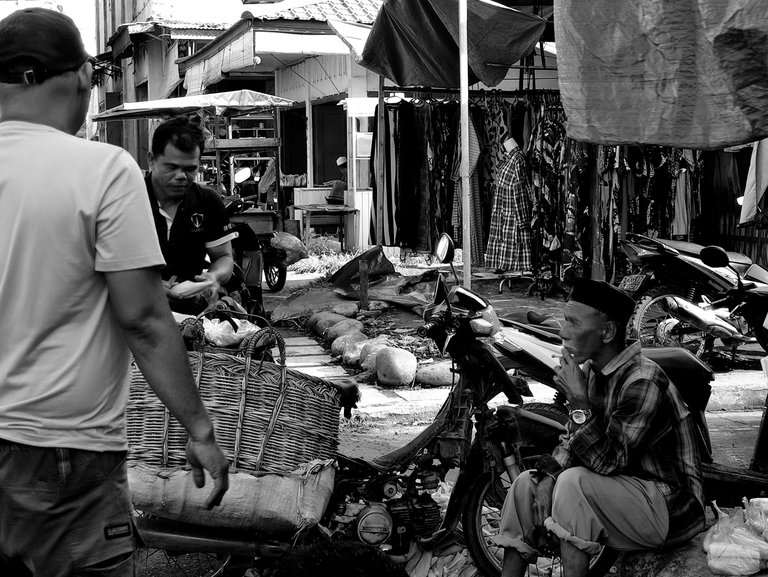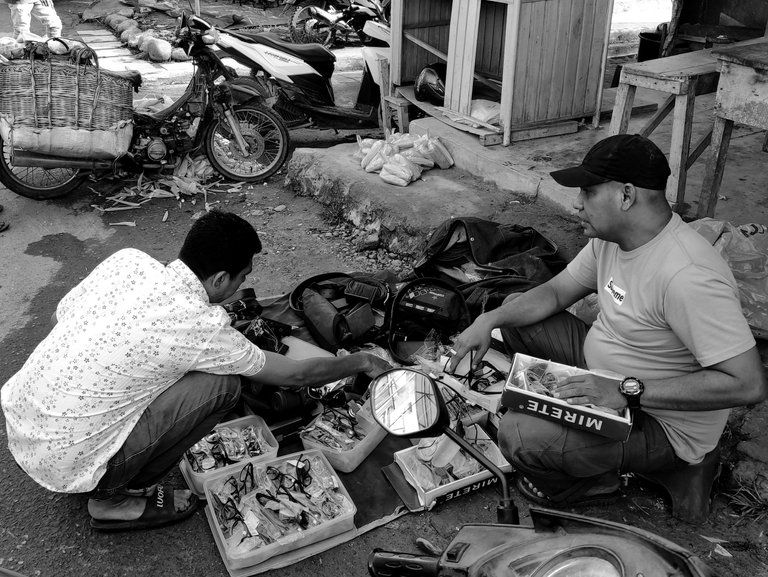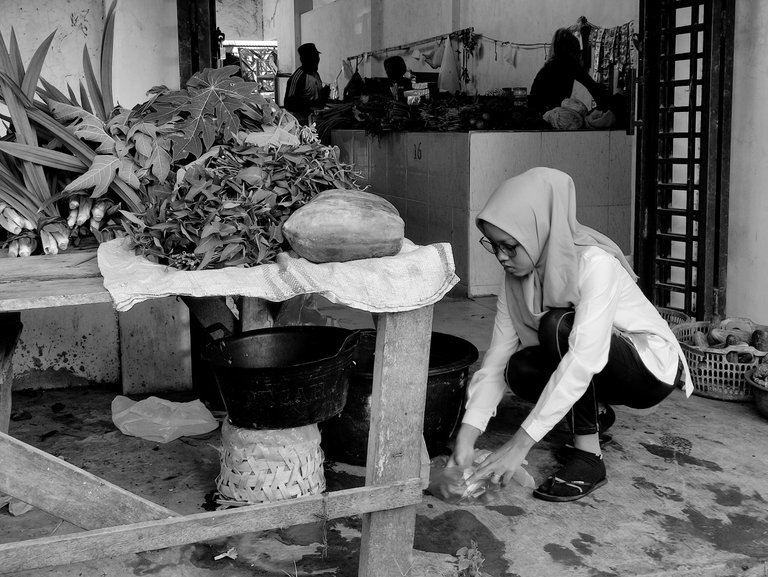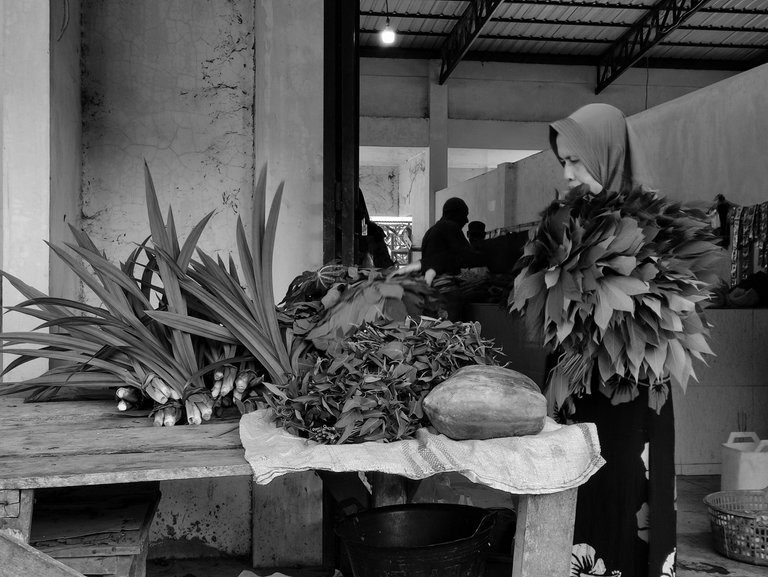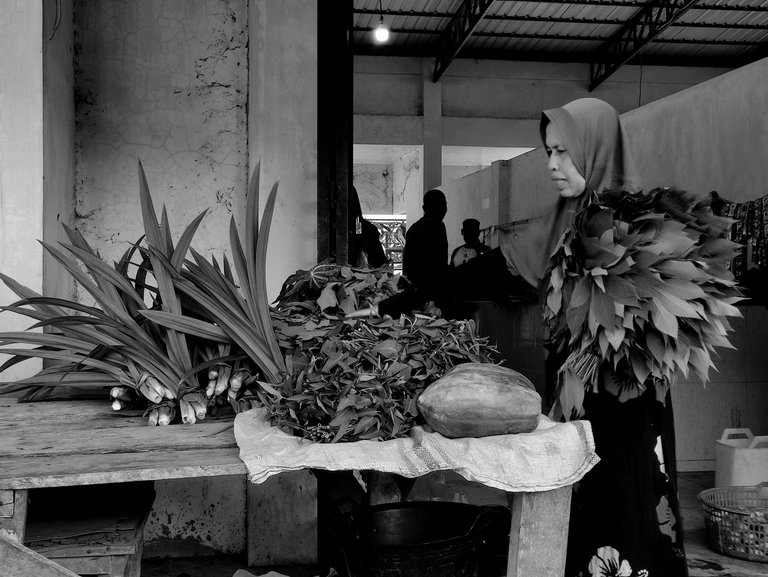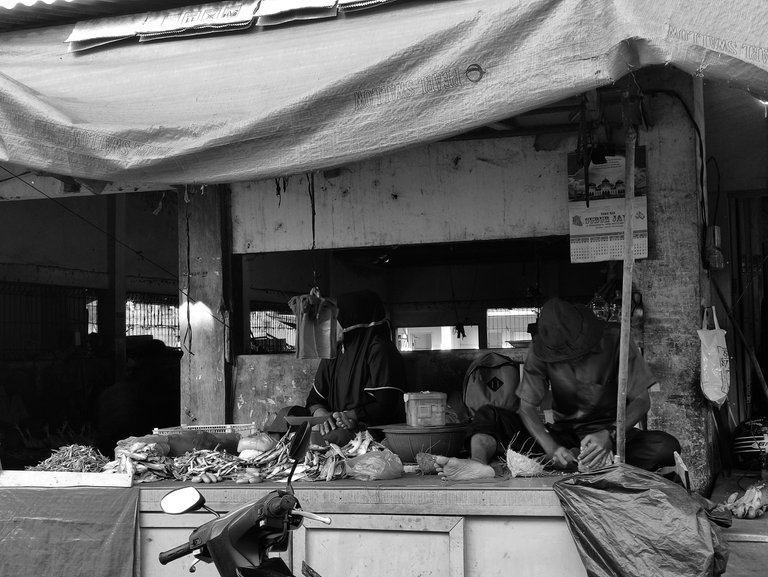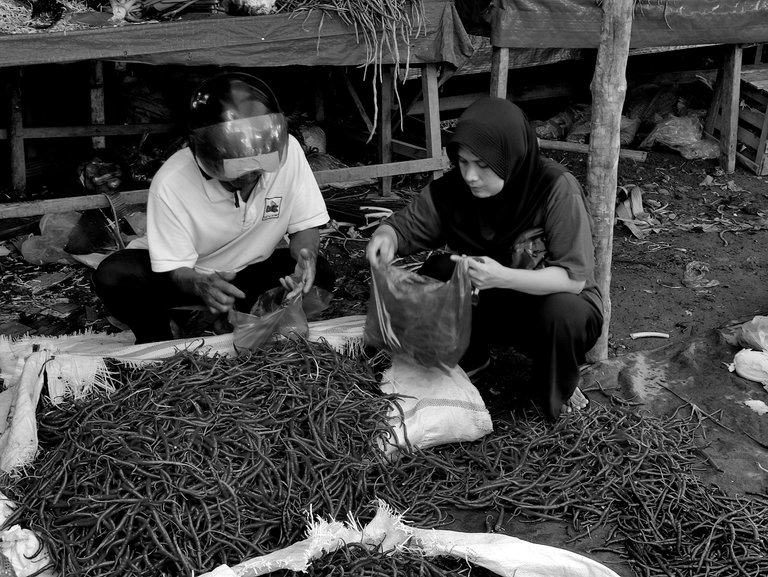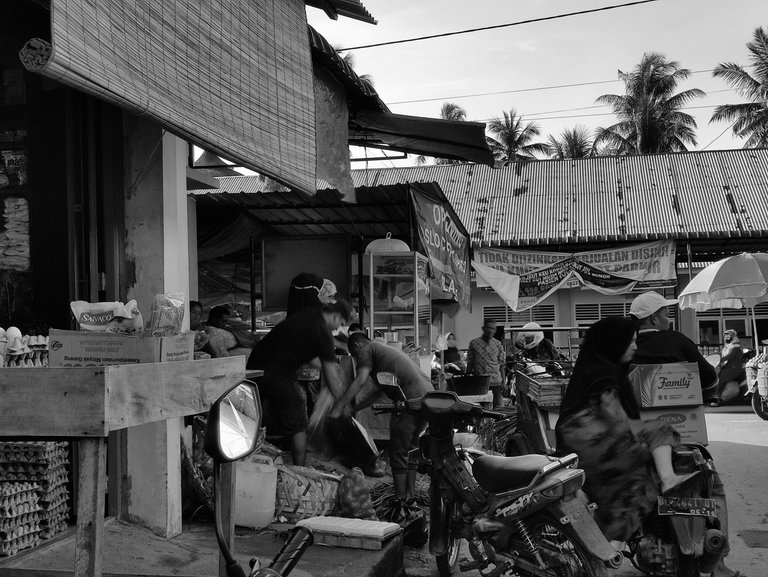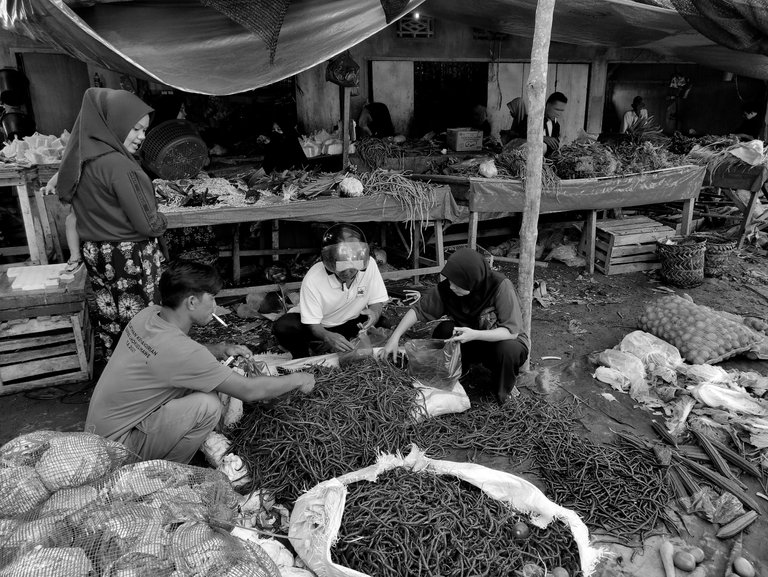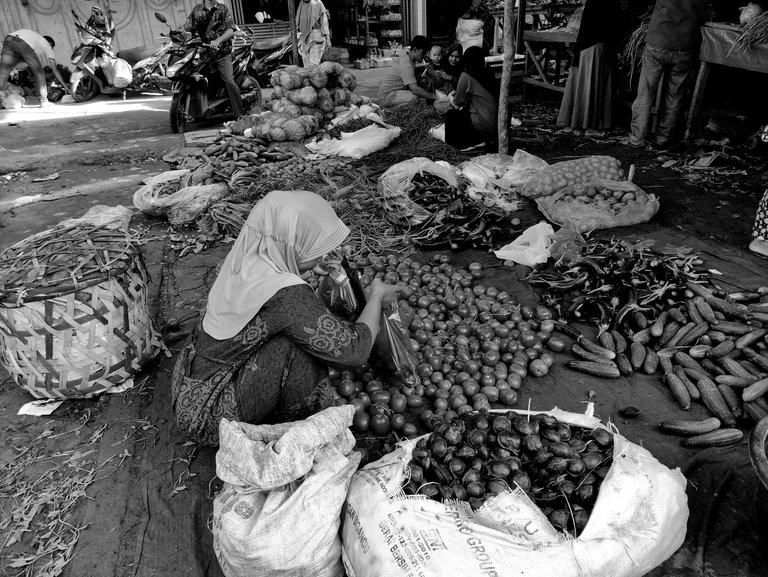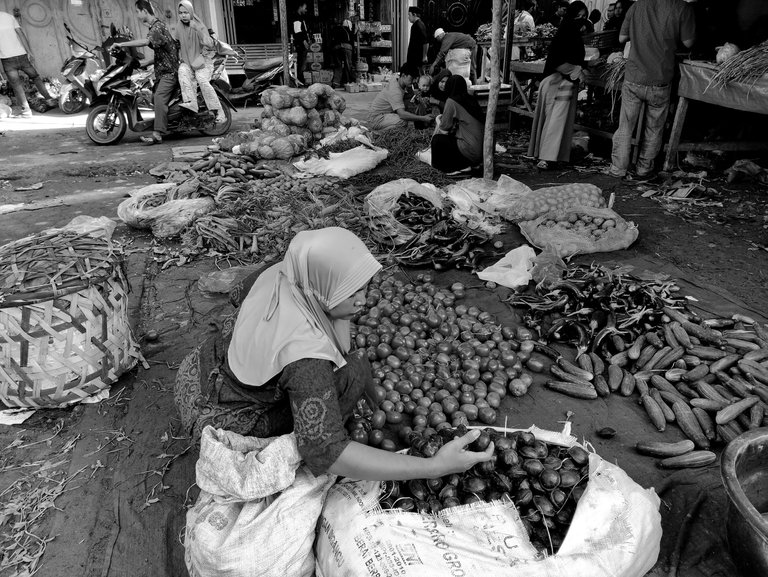 This is the atmosphere of the traditional market in the morning, they sell their wares for the needs of other people's lives, and the necessities of life for a trader, we are bound to each other.
Those are some pictures that I can show today, I hope you like it.
All pictures above are my personal property..
| camera Model | xiomi poco x3 nfc |
| --- | --- |
| Lens | smartphone |
| Category | potret |
| Processed | photoshop |
| Location | indonesia |
| Oringinal picture | @ipolatjeh1988 |