This is my entry for the daily #monomad challenge hosted and curated by @monochromes.
Hello everyone...
How are you all I hope we are all well.
So on the occasion of today I want to show you some pictures of long-legged humpback spiders.
There are various types of spiders found in this world that have different types and sizes.
But they still have nets to trap their prey.
But they have different places according to their type and size.
The spider I present today is a type of long-legged humpback spider, this spider we often find in the forests, if we look in detail this spider is very similar to a crab and a little scary, but basically a spider Profit has a size that is not too big so it can still be captured through the macro lens that I installed on my cellphone camera.
I found this spider in the woods while I was looking for some macro images for my personal collection and I'm going to show it to the #blackandwhaite community.
Well my friends all let's see some pictures of long-legged humpback spiders below.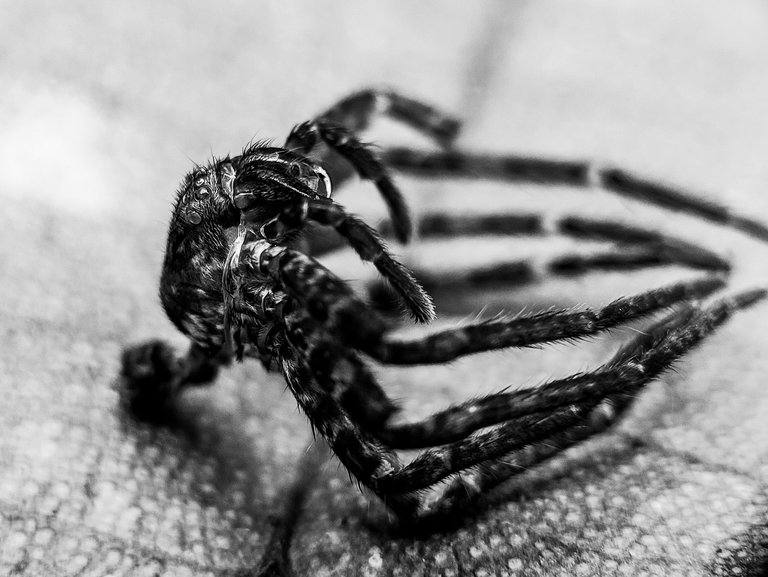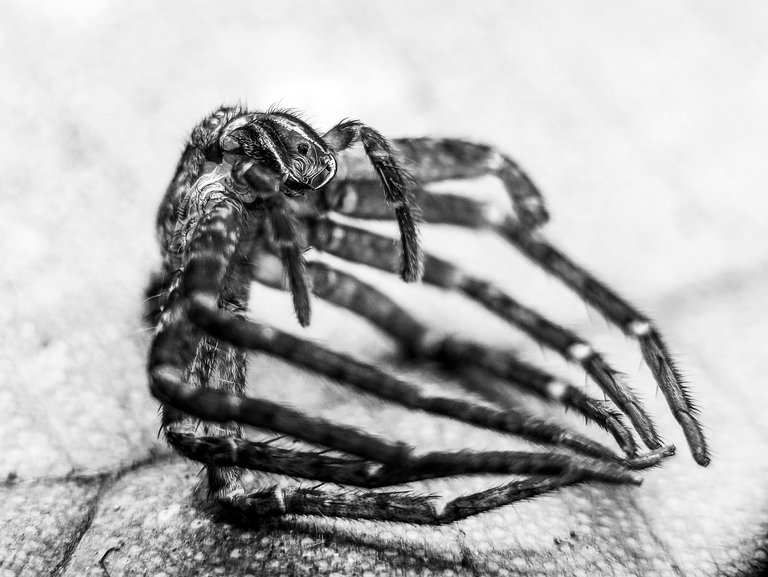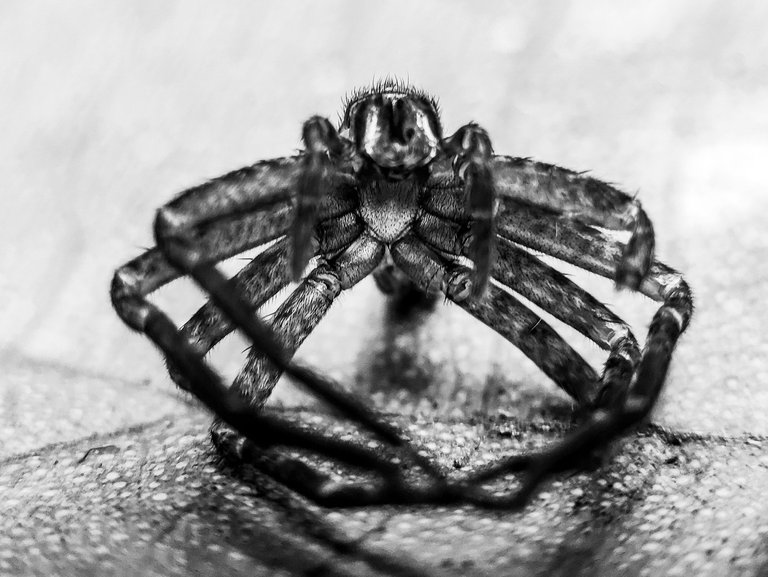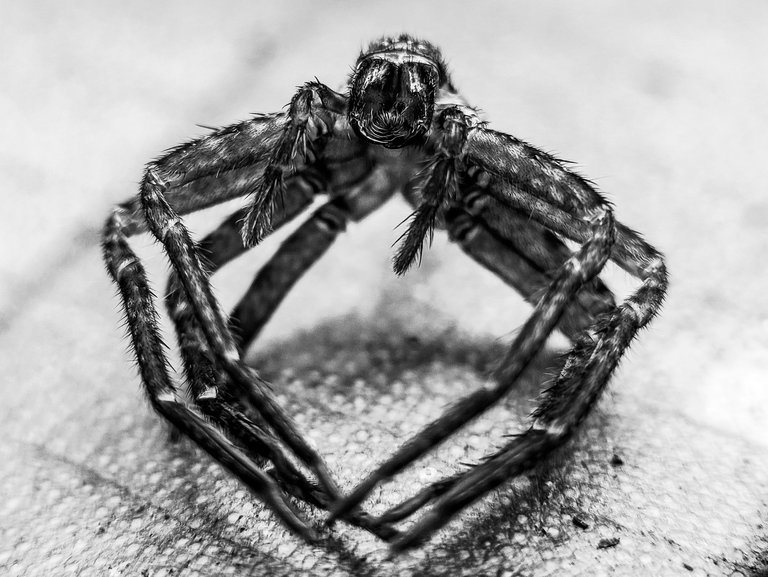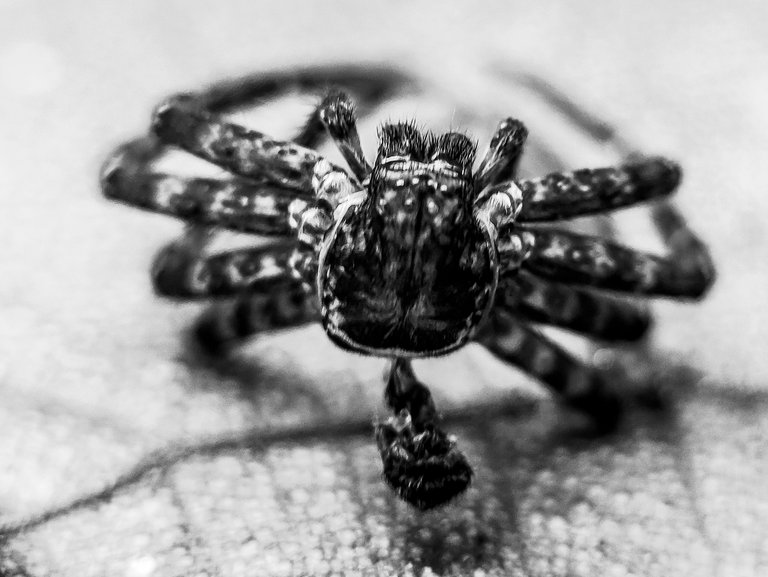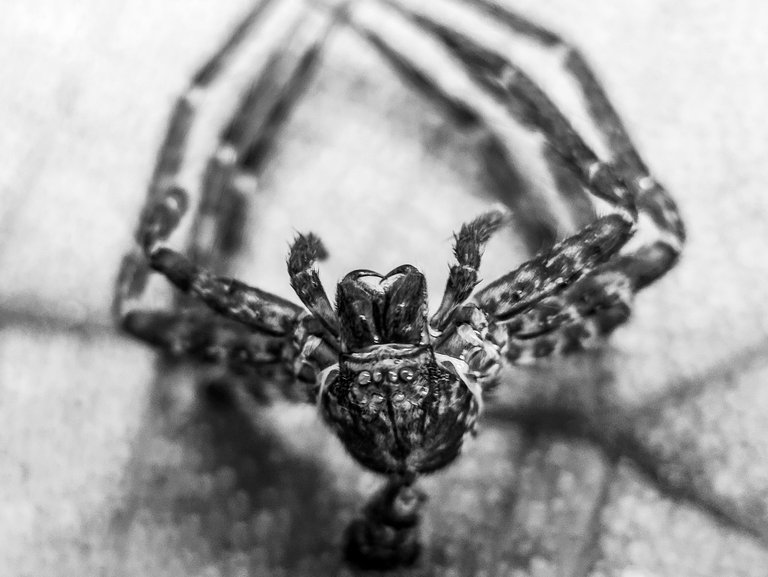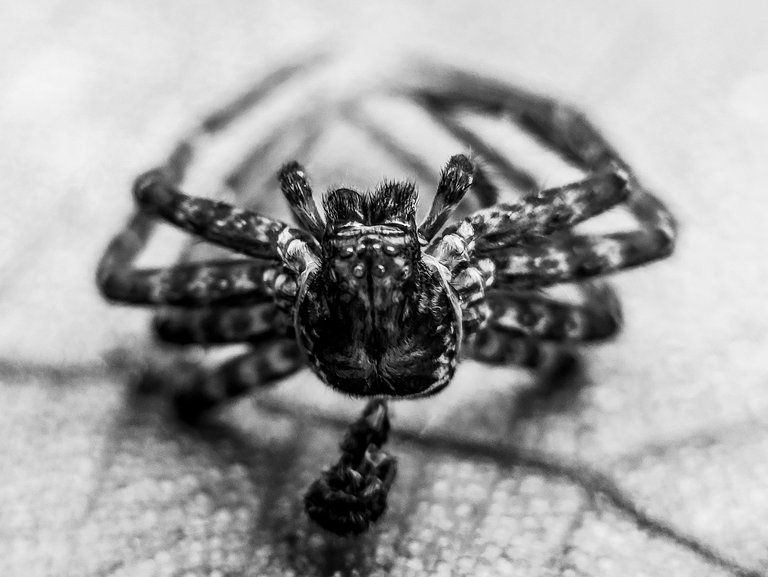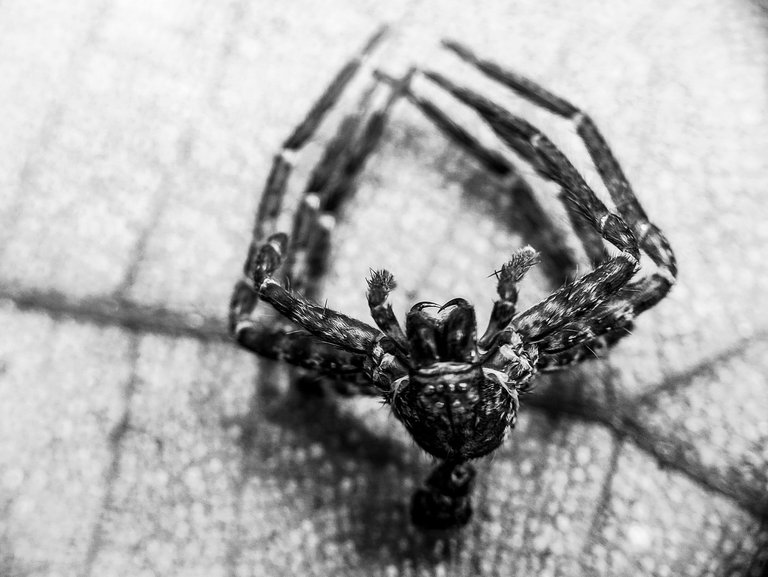 Those are some pictures that I can show today, I hope you like it. All the pictures above are my personal property..
| camera Model | Xiaomi poco nfc |
| --- | --- |
| Lens | lens macro modified |
| Category | insect |
| Processed | Lightroom |
| Location | indonesia |
| Oringinal picture | @ipolatjeh1988 |