This is my post entry this time for the challenge on #monomad curated by @monochromes.
---
Hi all Hive friends, this is my first time posting pictures to this community, please allow me to share some photos and tell a little about frangipani flowers.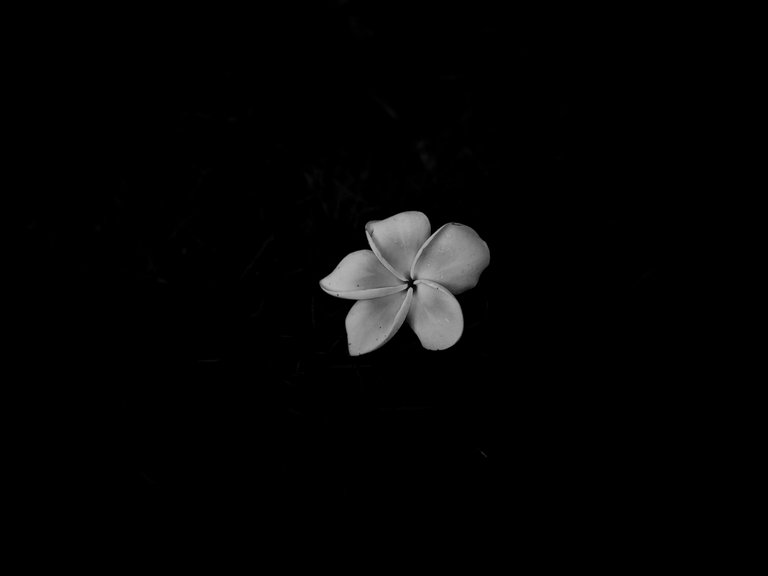 Based on Wikipedia, this frangipani flower is a flower that comes from Central America with the scientific name Plumeria. The scientific name of this flower is given in honor of Charles Plumier (1646 - 1706), a French botanist. The shape is in the form of a small tree, there is also a large one like in a cemetery next to my house, with leaves that are rare but thick, the flowers are very distinctive fragrant with a white, yellow to purplish red crown, usually five leaves.
Although this flower comes from far away, it is already very popular in Indonesia, especially on the island of Bali, Denpasar, because it is planted in almost all temples or corners of the village and has an important function in local culture. Well, why was it planted at the cemetery, namely to mark the place and also as a shade l. If there is a flower that has 4 to 6 leaves, people in a certain area consider it to have supernatural powers. The type of root is fibrous and the texture of the flower is not too rough and not too smooth.
---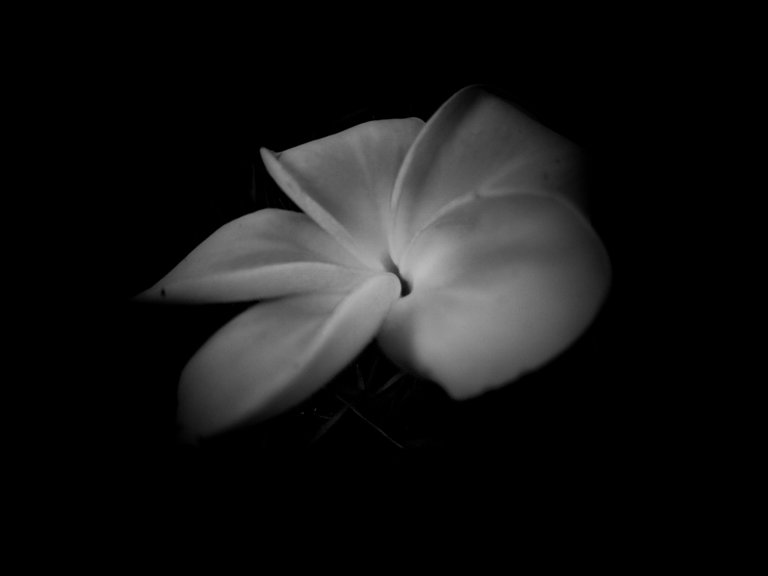 ---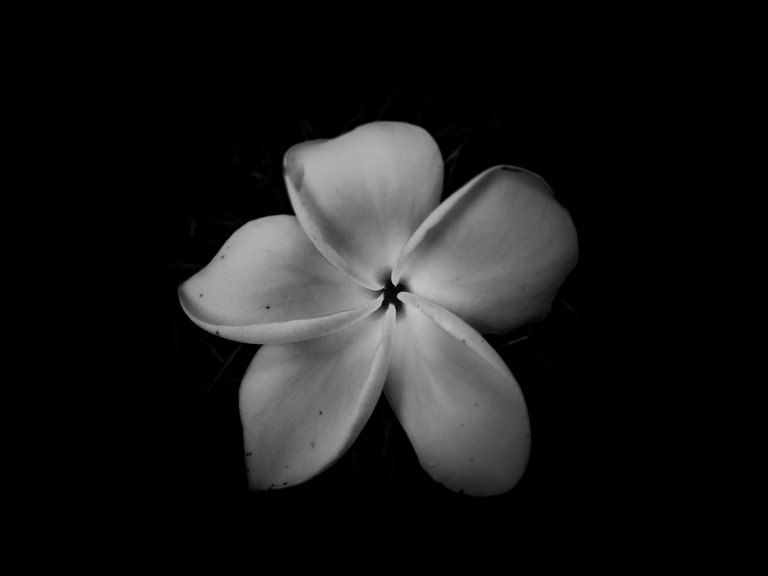 ---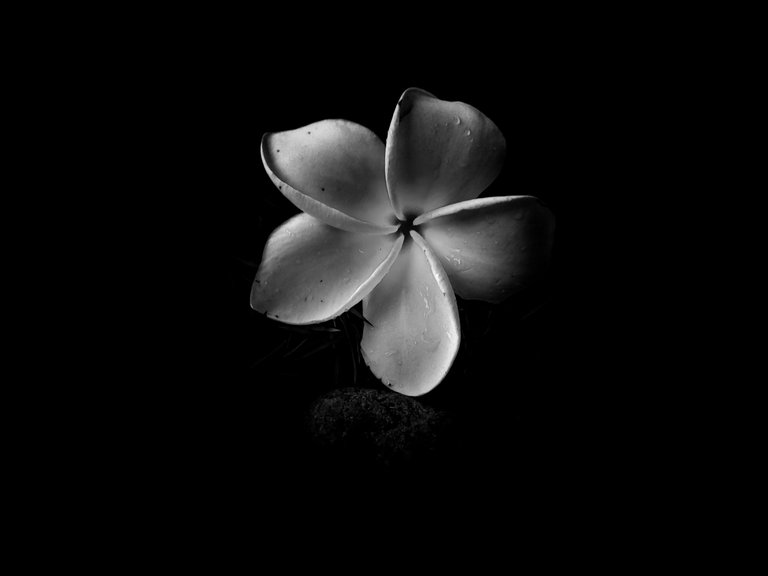 ---
I took this frangipani flower from a tree in the cemetery next to my own house that fell and I took the photo myself using a Xiaomi Redmi Note 5 smart phone, maybe this picture doesn't look good to you here but for me it's very beautiful, that's what our creations are like alone. For this black and white editing, I was suggested by my friend named @flamego for me to post pictures to this community, so I was required to do black and white editing.
Maybe that's all from me a little knowledge about this frangipani flower, I hope I can give a positive side to you guys in this community especially for the people on this Hive blog and also to be able to add a little knowledge to all of us.
Original picture