"This is my entry for the #monomad challenge" by @monochromes"
Hi all my friends, meet me again, in this post I will share some photos of children playing on the beach, the children I share this time are running while jumping together, for the beach location when I take photos this is on the coast of Lancok, Aceh, Indonesia. A place that could be considered a bit far from where I live now. Here I went with my friend, he brought me to visit here to enjoy the very cool beach breeze, and because he invited me to go to the beach, I also tried to take a Nikon camera that I haven't used for a long time. By the way here I also edited some black and white images with different shades. Okay, below I will show some black and white photos that I will share with all my friends, I took this photo using a Nikon D7200, Nikon Corpotation. Hope you like it friends: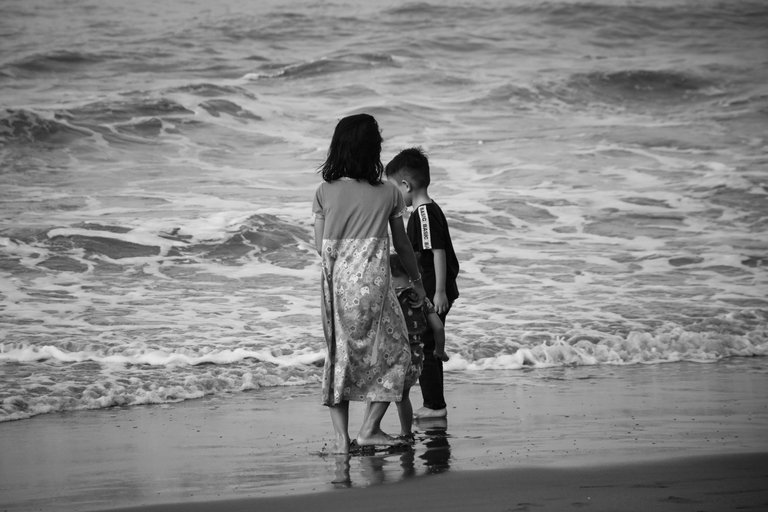 ---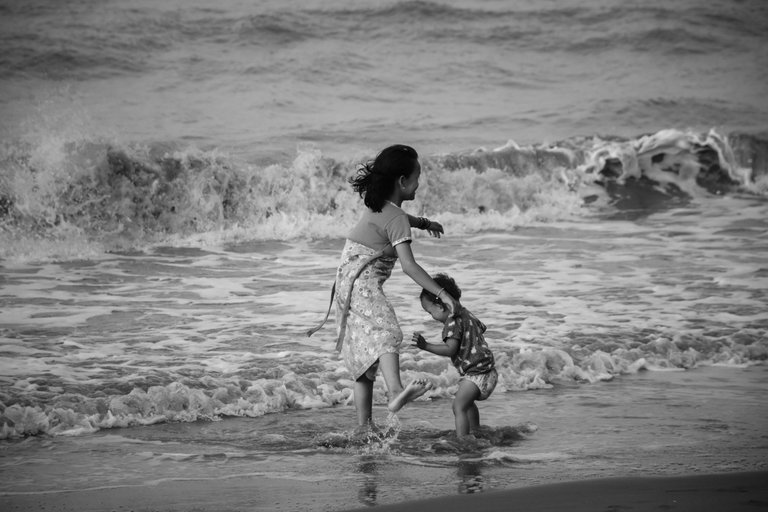 ---
---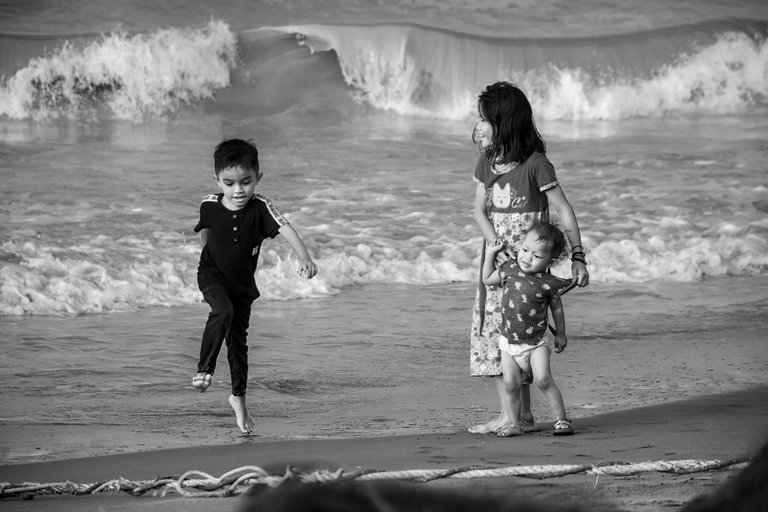 ---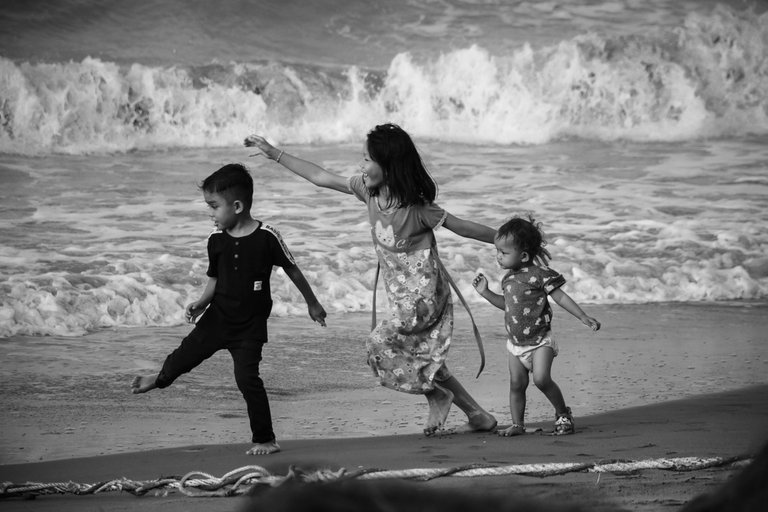 ---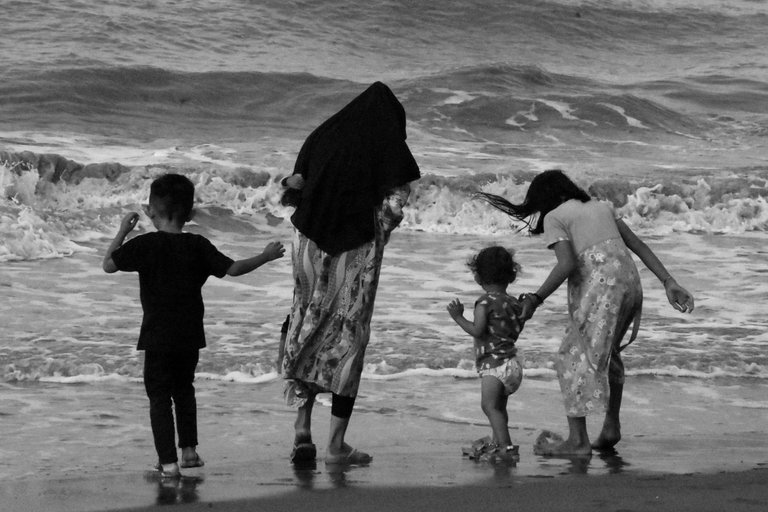 ---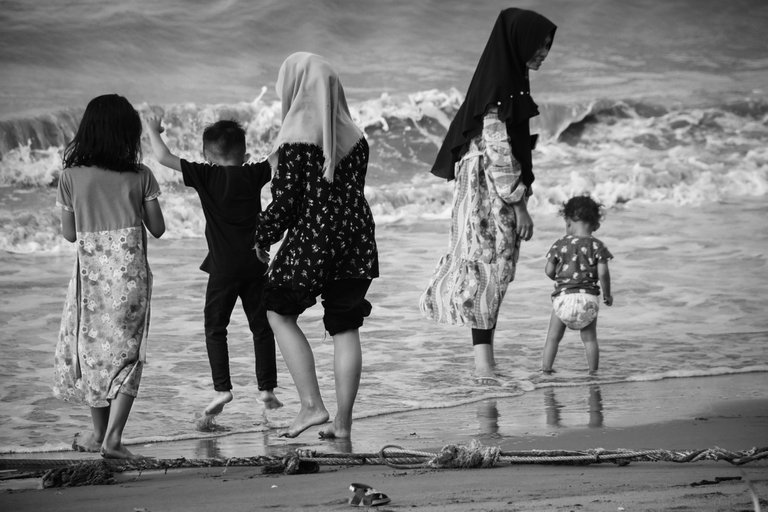 ---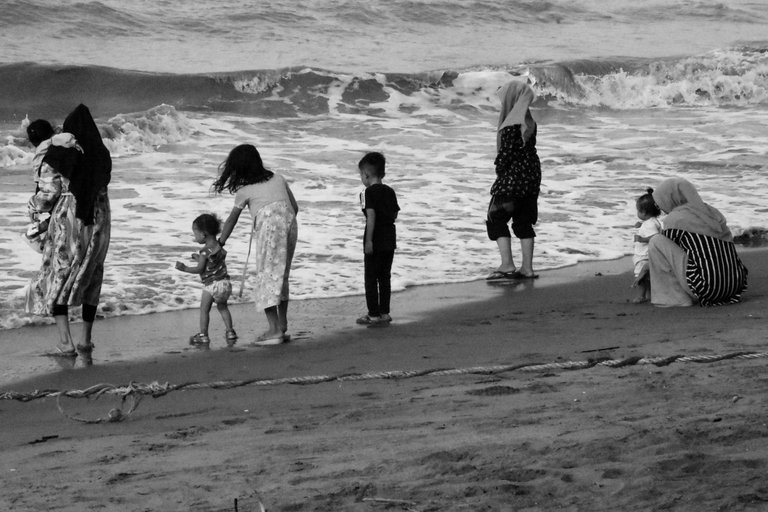 ---
Then, two girls and it seems like the older sister pedaling the bike is heading the other way away from the beach, and it looks like they're going home to take a shower, because soon the sky will turn dark and night will soon coom.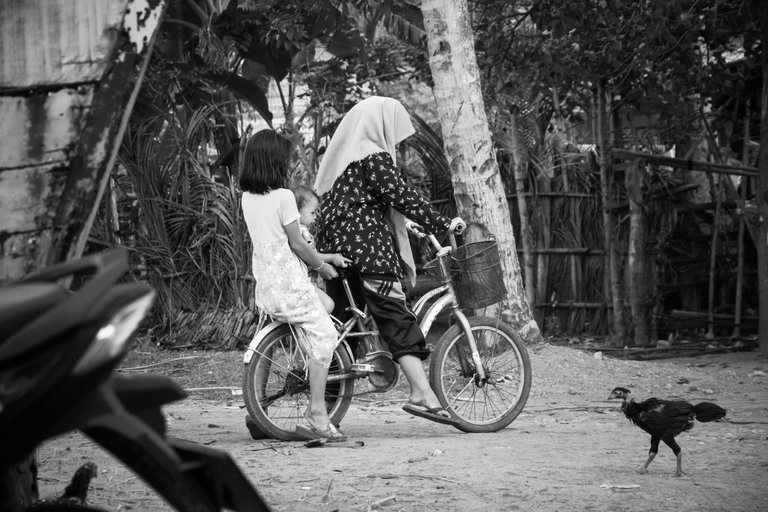 ---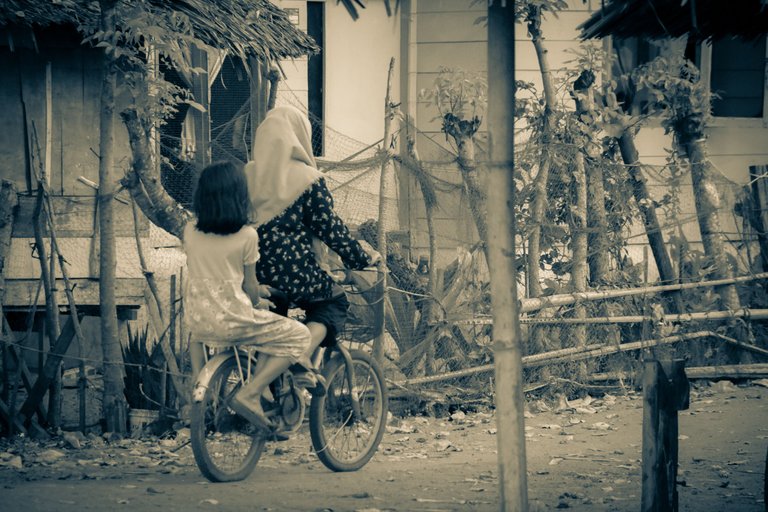 ---
Okay friends, that's all I can say at this opportunity, see you on my next opportunity, as usual, don't forget to keep smiling every day :)