"This is my entry for the #monomad challenge"
"The wind that blows so hard and the weeds that are there rub against each other so as to produce a subtle swishing sound, I like that sound, the sound of calm in the silence of nature that reflects the soul, plus some melodious birds chirping that makes the heart more calm."
At noon today, at exactly 1 pm western Indonesian time, I went with my insect hunting friends, so the main object of hunting this time is insects, because a few days ago mushrooms were our main goal for hunting, and this time we tried to hunt insects in a new location on the edge of the forest, this is our first time here, in this place there is a Pond, as we know that usually some kind or group of insects are found at the edge of forest waters, they really like to live near water, that's what I know.
The wind at that time (where I will be preparing to shoot this insect) was blowing hard, but the strong wind did not affect the insects that were above the long weeds that I shared this time. Amata huebneri is the name of the insect that I share, some people also call this insect the Wasp Moth, this is the information I found when I read further to learn about the insect that I shared in this monomad challenge.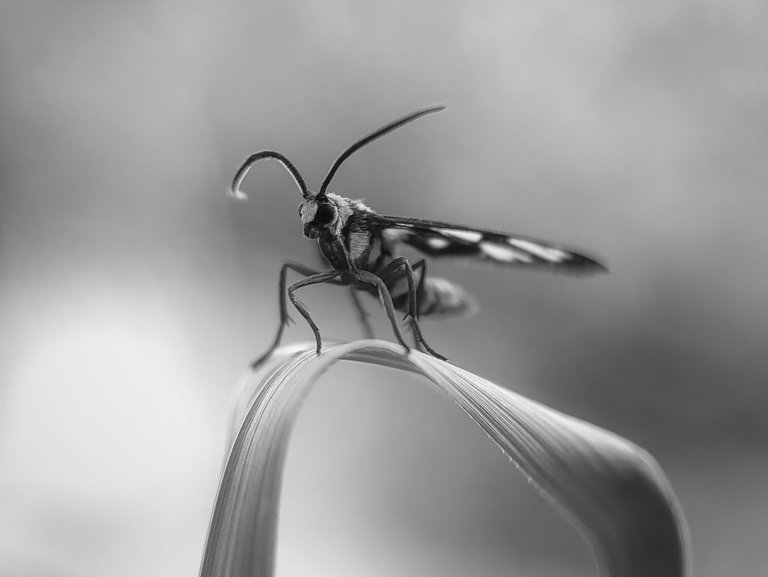 ---
---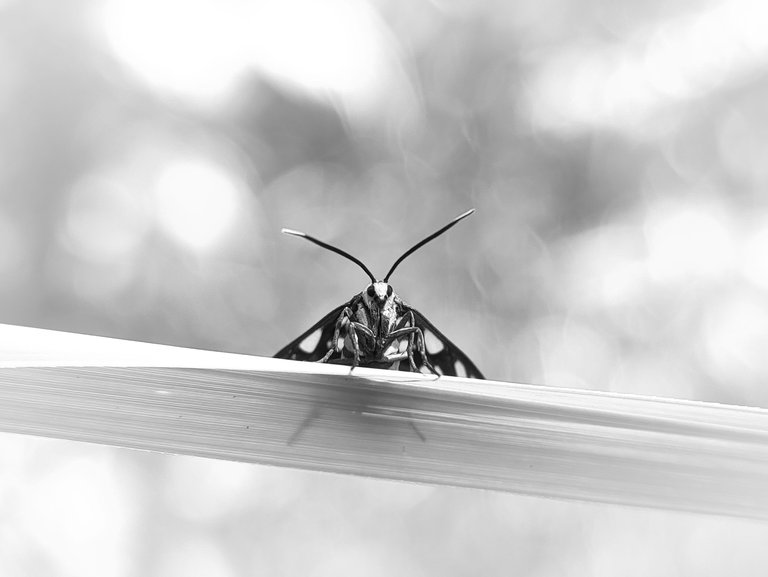 ---
---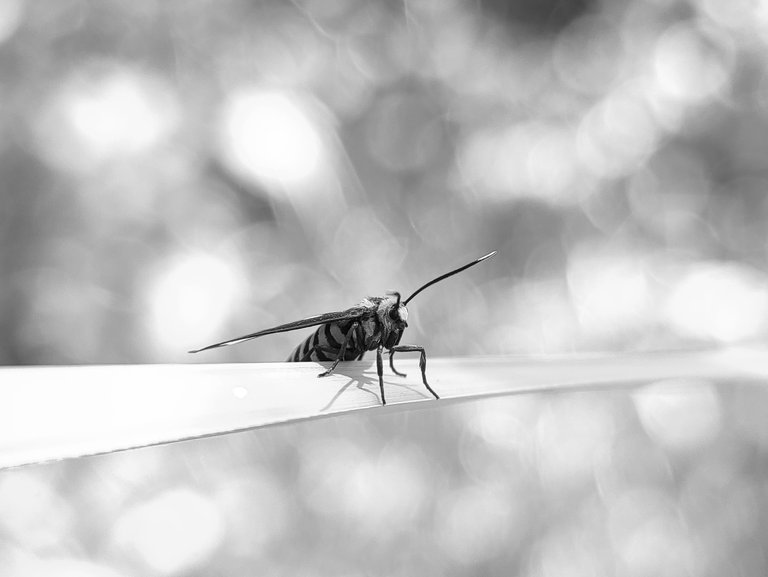 ---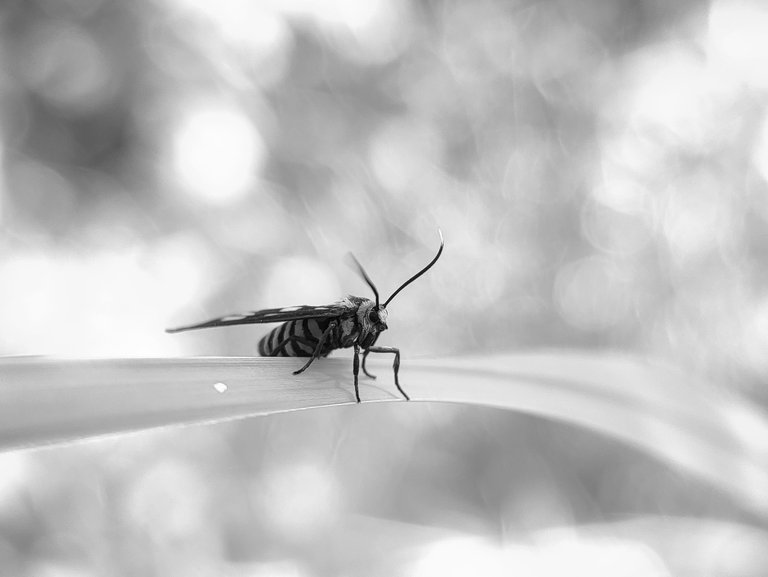 ---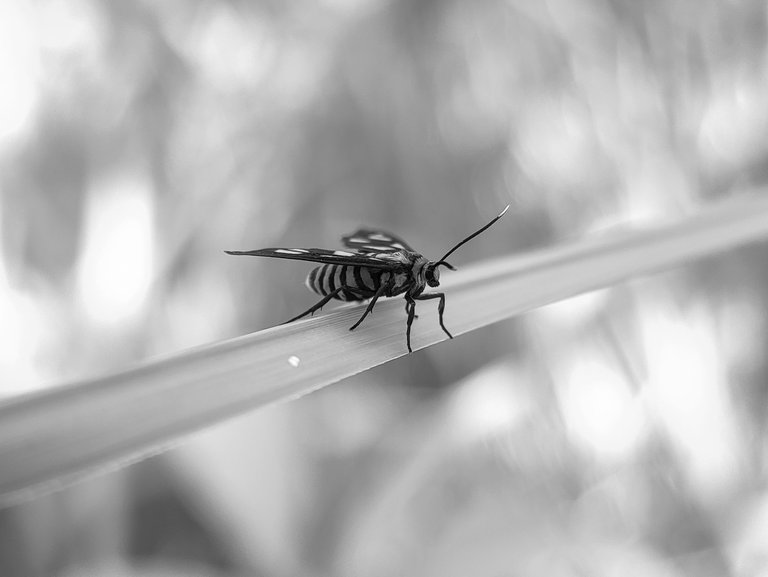 ---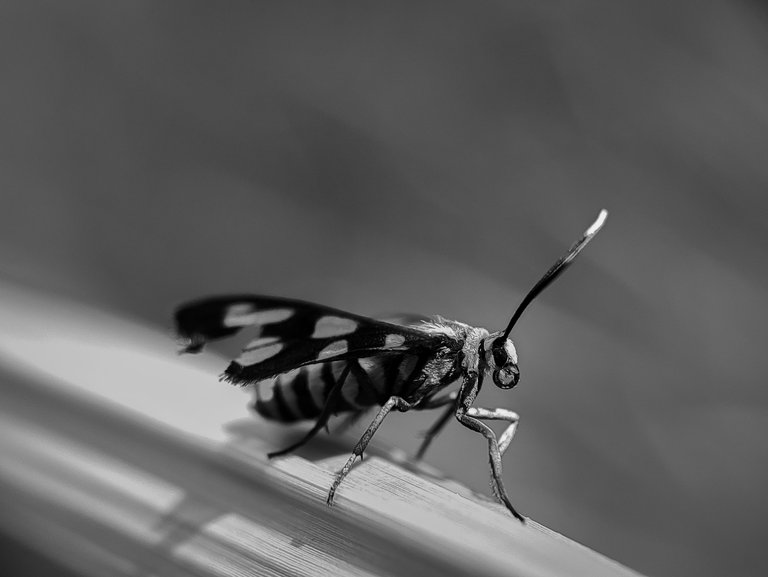 ---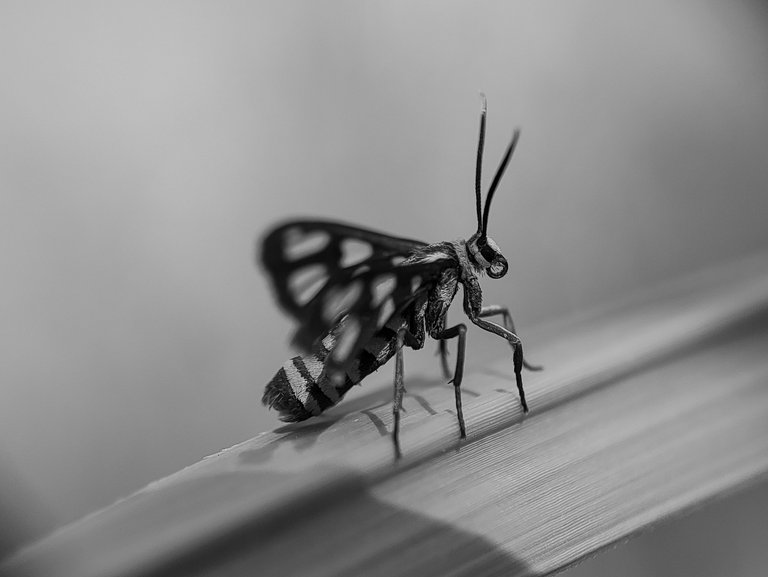 ---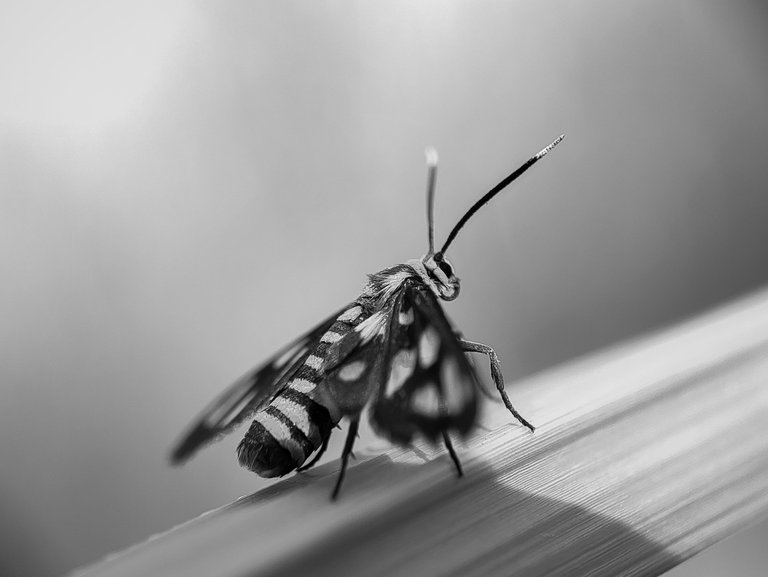 ---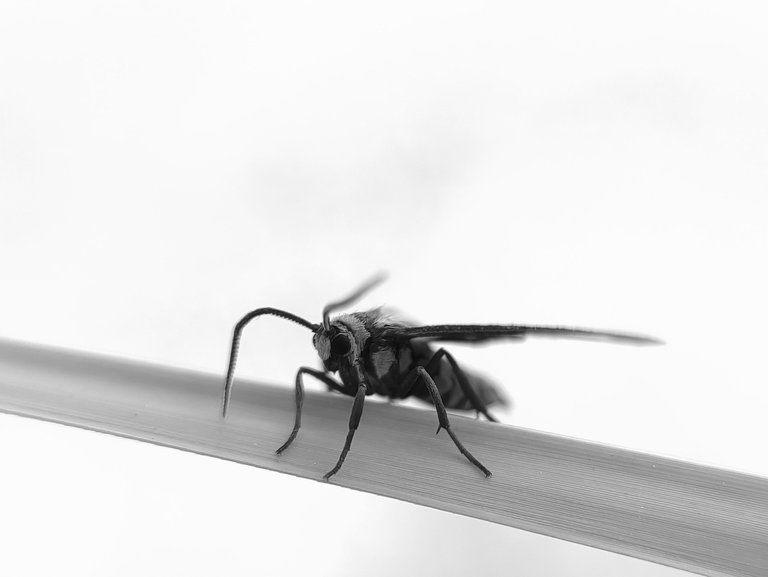 ---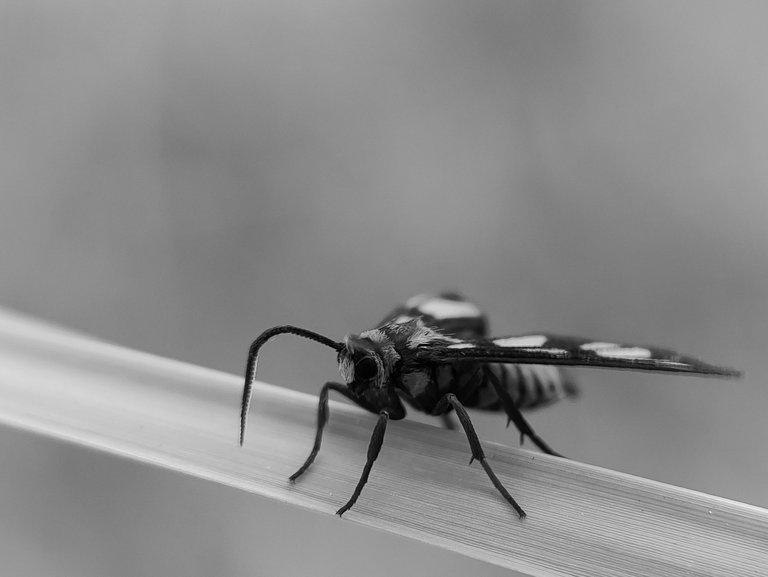 ---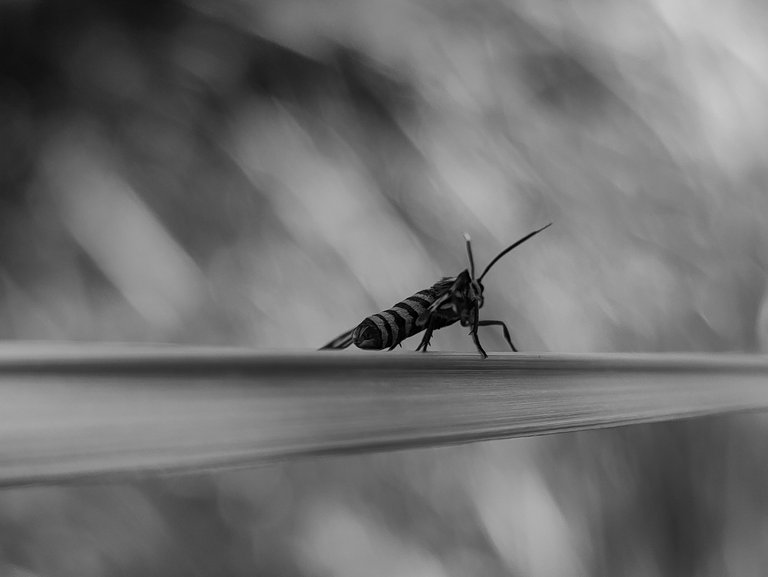 ---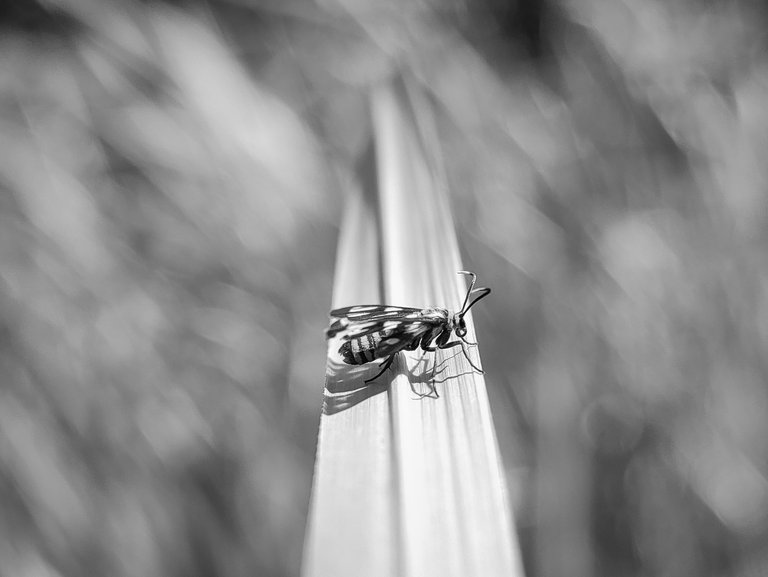 ---
Okay friends, that's all for our meeting this time, hope you enjoy it, and as usual don't forget to keep smiling, see you in my next entry.
Note : To see where I'm hunting, you can click on the blue writing Pond or Click Here.