Hello my friends..
As usual, on the daily monomad Challenge I want to contribute my entry for the Challenge And this is the entry for the Monomad Challenge this time.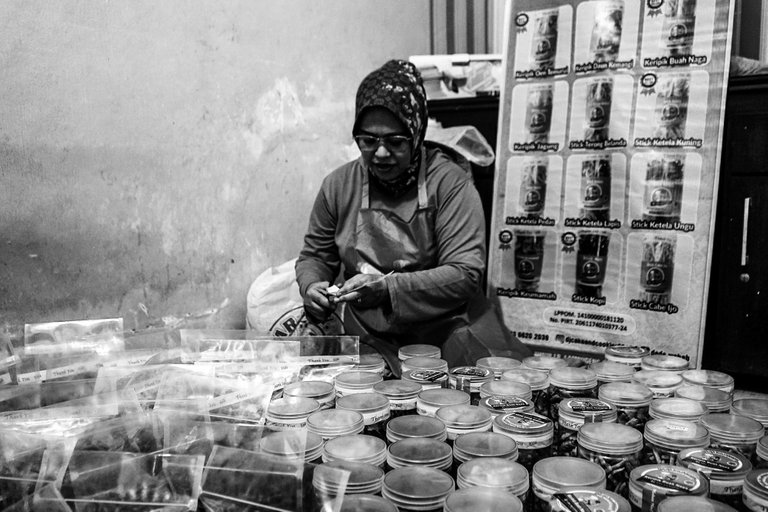 The Covid-19 pandemic that occurred 3 years ago, especially in Indonesia, has caused economic decline in various sectors and has also affected various grassroots businesses at that time. However, after the Covid-19 pandemic ended in late 2022, Indonesia began to rise from the economic slump caused by the spread of the corona virus outbreak 3 years ago. One of the efforts is to revive grassroots businesses by providing business capital and guidance to small-scale entrepreneurs. This aims to encourage citizens to be more self-reliant in meeting their economic needs without depending on the government. As I will share in this post, a woman is packaging cakes produced in her home. The packaged cakes will be distributed to markets. This is a step towards recovering from the economic downturn during the Covid-19 pandemic. Well, that's my post for this occasion. May the visuals I share be a source of inspiration for all of us.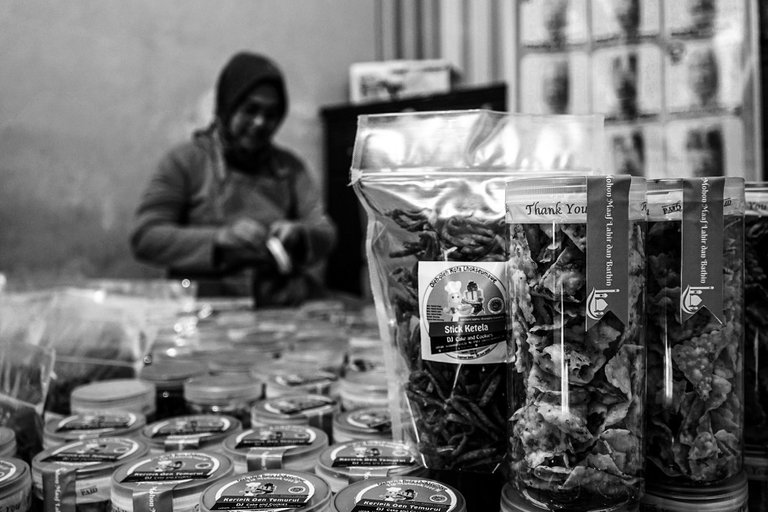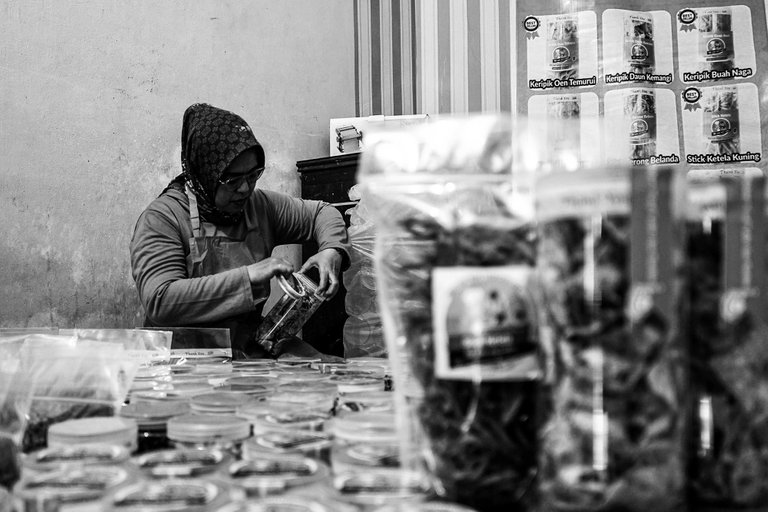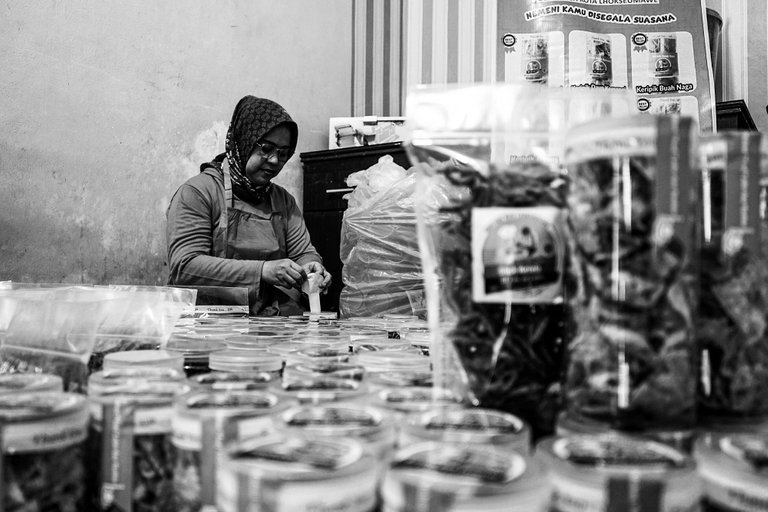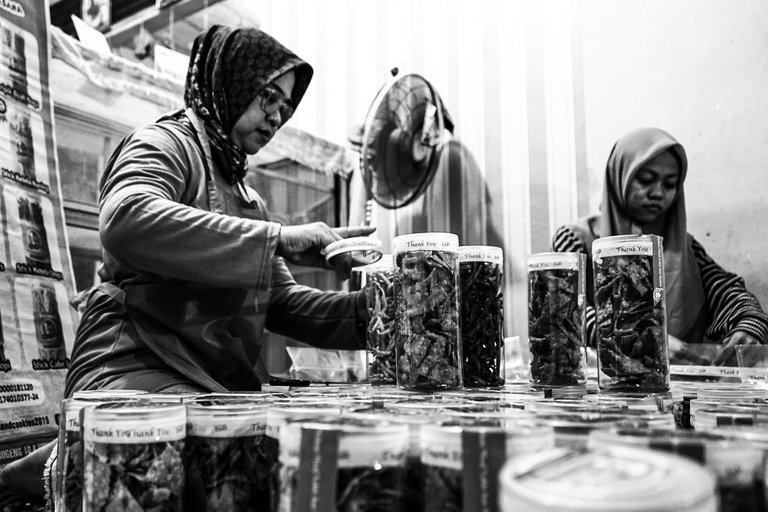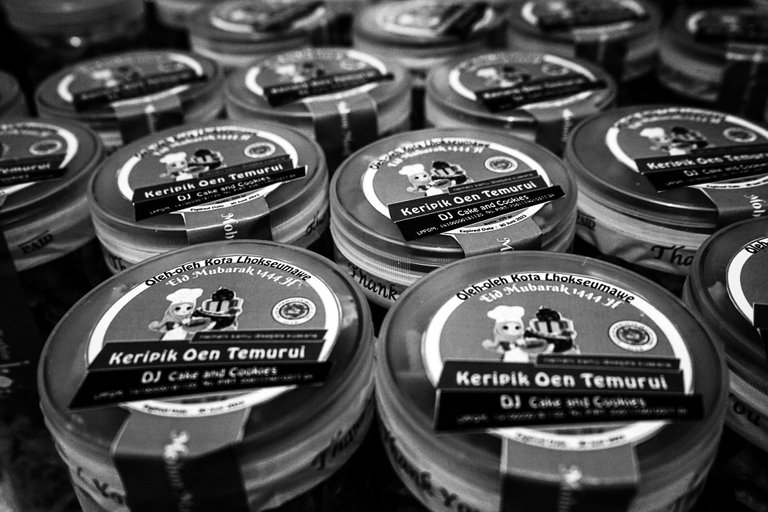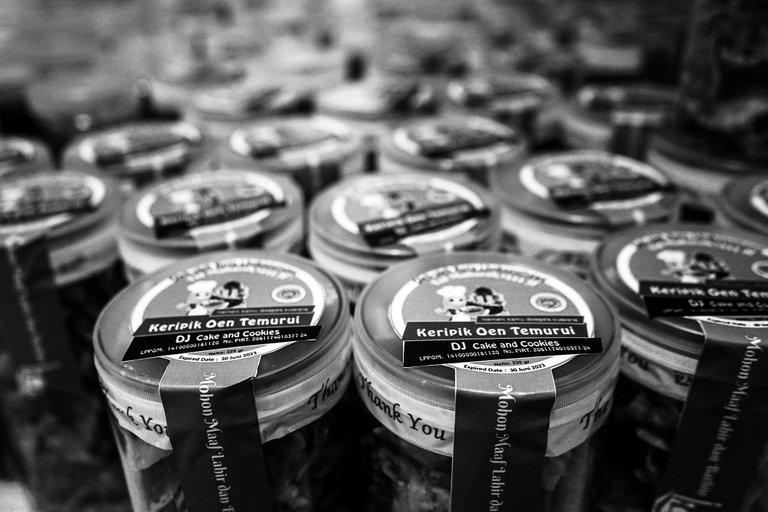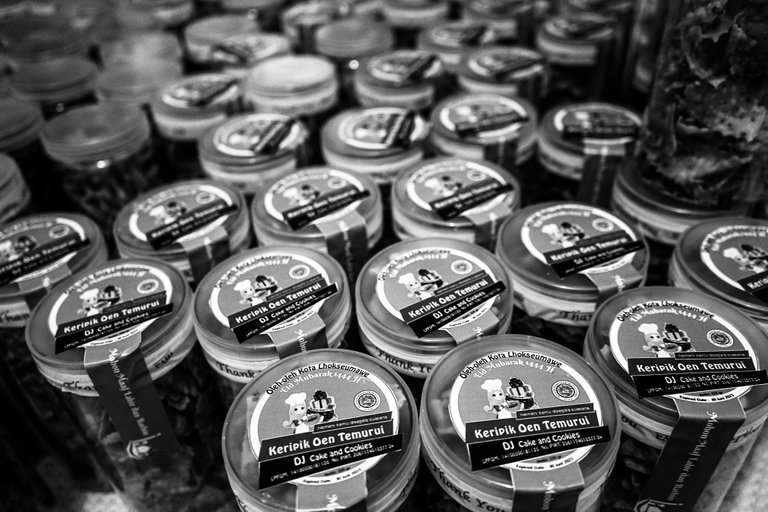 This is my entry for the #monomad challenge contest, hosted and curated by @monochromes.
| - | - |
| --- | --- |
| Category | Black and White Photography |
| Processed | Adobe Photoshop CC |
| Location | Lhokseumawe, Indonesia |
Best Regard's

About Me
My name is Januar. I live in Aceh, Indonesia. Aceh is one of the provincial cities in Indonesia. I have hobbies in photography, swimming, and others. For more details about me, you can read it in my first post on this link First my post in blog Hive