This is my entry for the daily #monomad challenge
Today I'm back for the #monomad challenge with some macro shots. And in this post I want to share two types of photo objects, namely planthoppers and spiders.
As for the planthopper species I mean the Dictyopharidae which I found in the bushes a few days ago. This planthopper species usually inhabits fresh grass areas.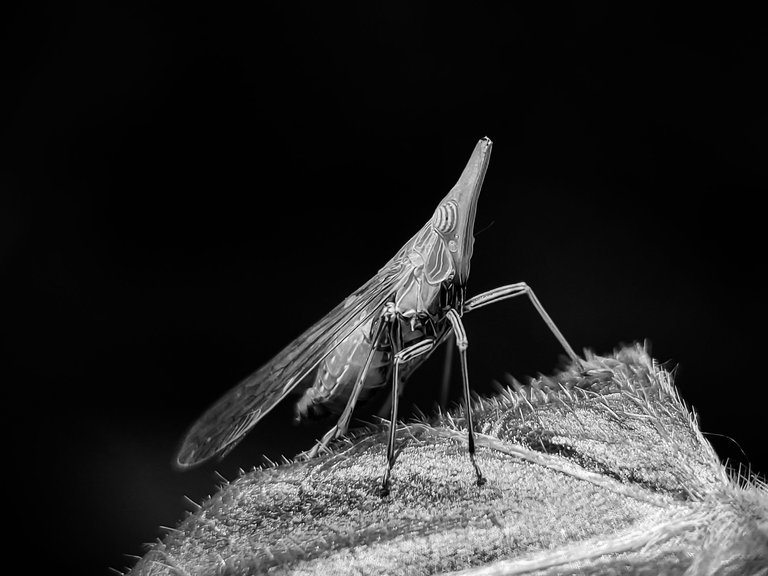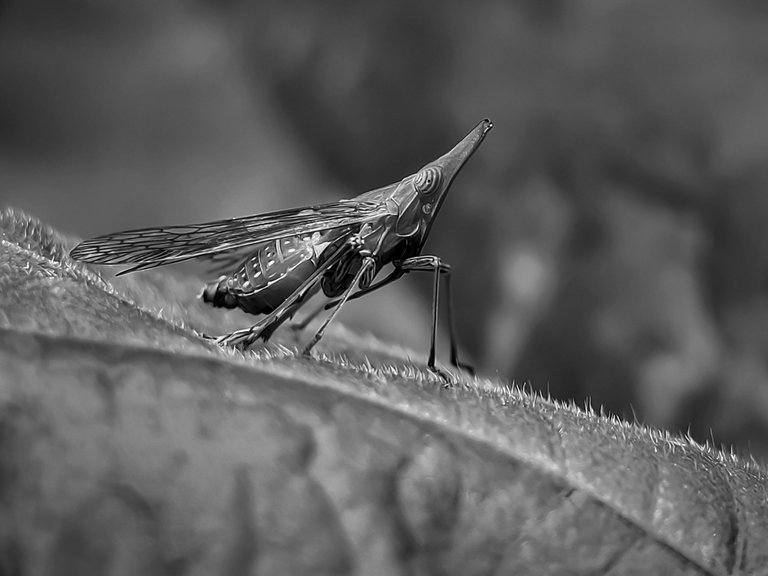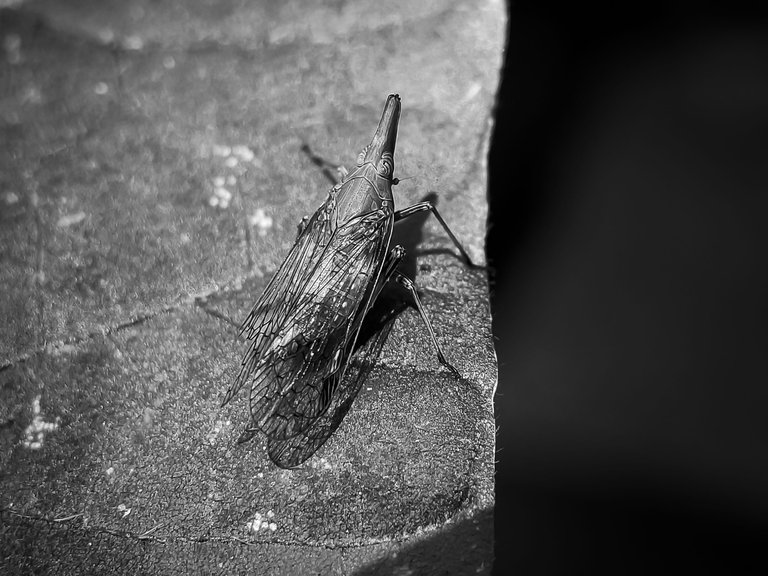 Then at the same time and location, I also found a type of wolf spider with the scientific name Pardosa milvina.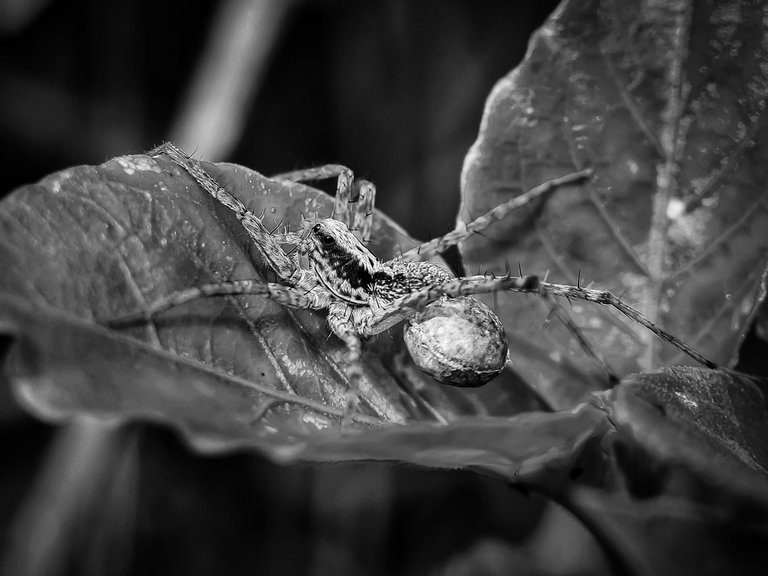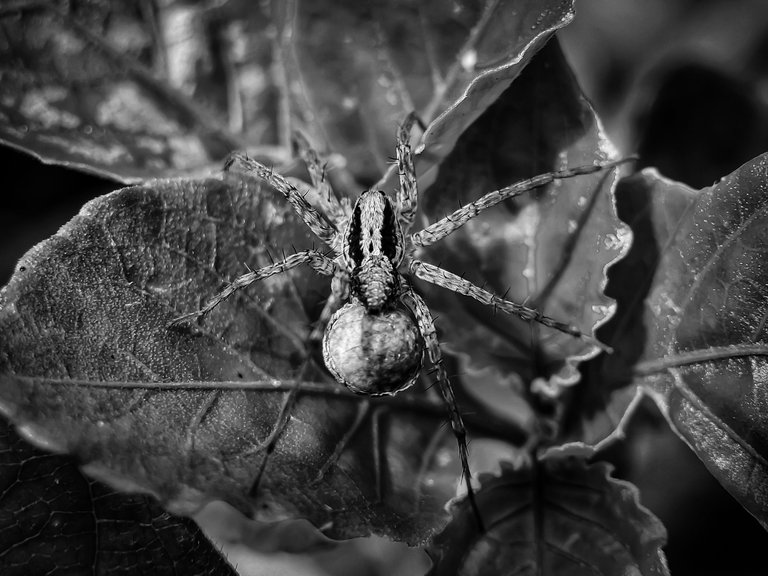 | Camera | Realme 3 Pro + Macro Lens |
| --- | --- |
| Category | Black & White Photography |
| Processed | Lightroom |
| Location | Tanah Luas, Aceh, Sumatera |